Every vacation in Walt Disney World is filled with amazing moments that guests are sure to remember for years to come. While the memories are easy to make while enjoying attractions, entertainment, dining, and Disney Resorts, one of the best ways to fondly look back on a vacation is by bringing home the perfect souvenir. Thankfully, Walt Disney World is full of amazing shopping locations that offer unique and fantastic merchandise that can help guests keep the magic of vacation alive long after returning home. Guests who spend time in Disney's Animal Kingdom can shop until they drop at many different shopping locations that offer up beautiful themes and locations, unique items, and amazing souvenirs. Guests who take the time to shop in the park can purchase prehistoric memorabilia, Yeti merchandise, collectables, clothing, accessories, toys, and many items with the park's logo on them. With so many places to shop, guests will have a hard time picking their favorite store in Disney's Animal Kingdom! Here are the top six amazing gift shops of Disney's Animal Kingdom to enjoy while in Walt Disney World!

1 – Windtraders
Nestled under a thatched roof and covered in Na'vi totems, Windtraders is the place for a truly out-of-this-world shopping experience. The one-of-a-kind retail location is located in Pandora – The World of Avatar, a new land at Disney's Animal Kingdom. Here, shopping becomes an experience, one that's every bit as special and unique as the Windtraders merchandise available. A very special feature of Windtraders, and the most popular section, is the Banshee Rookery. As the name implies, it's home to some of the winged creatures made famous in Cameron's epic film. The rookery sits beneath a brightly colored hand- painted map depicting banshees soaring over Pandora. The rookery is also where guests can select their own banshees to care for. The experience begins with a naturalist who helps each guest find the banshee that's just right for them. Guests are then asked to take the Banshee Pledge, which teaches the importance of the banshee as a symbol of their commitment to the environment. Continuing their immersion into Na'vi culture, guests can purchase items that let them take on characteristics of Pandora's blue indigenous inhabitants; Na'vi ears, tails, hooded jackets and cultural items are among the many accessories available. Guests can also design personalized necklaces reminiscent of Na'vi culture using beads and feathers at the store's Bead Bar. Here again, those natural root structures creep through the building, offering a dramatic display for various jewels, stones and more. A stop inside Windtraders is the perfect way for guests to feel connected to Pandora and take some of the other-worldly land home with them.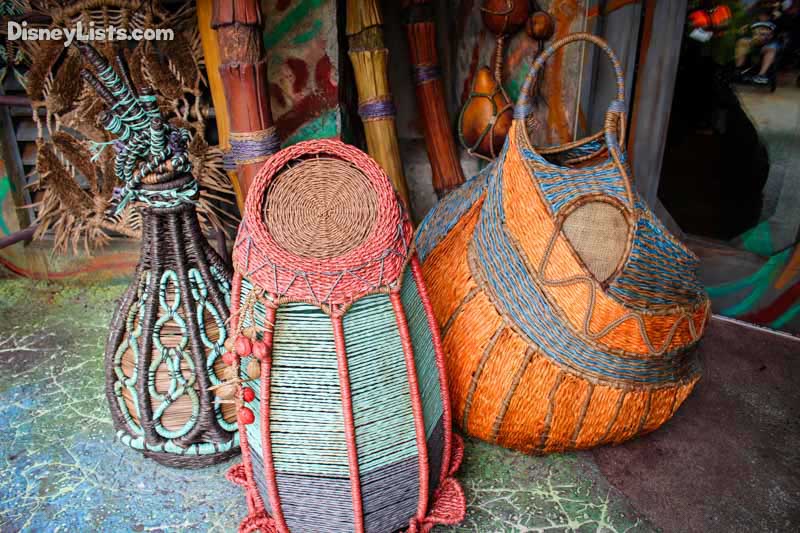 2 – Serka Zong Bazaar
One of the most thrilling attractions in Disney's Animal Kingdom can be found in the Asia section of the park. Expedition Everest is themed around the fabled Yeti and brings guests deep inside the Forbidden Mountain for a chance encounter with the beast. After enjoying the attraction, guests exit back into the town of Anandapur through a shopping location which is sure to have an item to please everyone. The Serka Zong Bazaar features amazing props and décor which add to the myth and mysteriousness of the Yeti. The focal point of one room in the store is a massive representation of the beast made out of metal, ribbons, wood, and brightly colored tile. After enjoying the wonderful atmosphere, guests can browse the Serka Zong Bazaar and purchase unique items like clothing, hats, accessories, attraction photos, toys, and collectables.
3 – The Dino Institute Shop
Another thrilling attraction in Disney's Animal Kingdom also deposits guests in a shopping location after they disembark. Dinosaur in Dinoland brings guests into the Dino Institute for a thrilling journey back in time to the prehistoric years of the dinosaurs. After the heart-pounding experience, guests find themselves back in modern times and exiting through The Dino Institute Shop. This shopping location features many different unique items which are sure to thrill both kids and kids at heart. Guests can purchase photos from the attraction and browse toys, clothing, collectables, and accessories all themed around dinosaurs.
4 – Mombasa Marketplace
One of the most intricately themed areas in all of Disney's Animal Kingdom is the Africa section of the park which is home to the village of Harambe. Guests who walk through the village can check out so many beautiful details including posters, architecture, and props which will make them feel transported directly to Africa. While enjoying Harambe, guests should be sure to take some time to stop and browse a wonderful shopping location that features beautiful architecture and unique items. The Mombasa Marketplace can be found on the right hand side of Harambe when facing the back of the park and is housed in a small building featuring beautiful arched windows and doorways. Some of the merchandise offered at the Mombasa Marketplace is set up outside to create an open air market feel, and guests are sure to love perusing items that were brought straight from Africa like artwork, clothing, toys, collectables, and wine.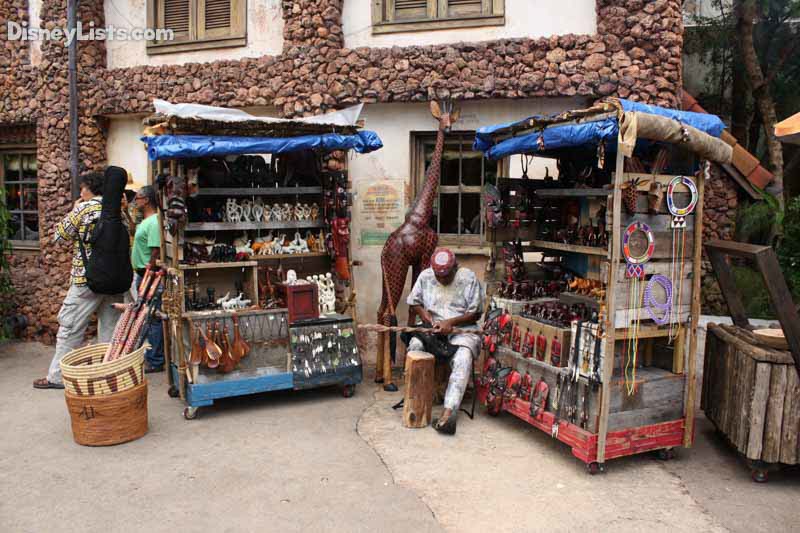 5 – Island Mercantile
Discovery Island in Disney's Animal Kingdom is home to the massive Tree of Life and features some unique dining and shopping locations that guests love to enjoy. Island Mercantile is a large shopping location that features brightly colored details throughout. Guests who wander through the many roomed store can check out intricately carved animals that are brightly colored with the many colors of the rainbow. While many of the stores in Disney's Animal Kingdom sell unique merchandise specific to the area of the park or attraction that they are near, Island Mercantile offers up merchandise that reflects the spirit of the park. Many items for sale in the store feature the logo and name of the park and guests can enjoy browsing for clothing, toys, accessories, housewares, Mickey Ears, collectables, picture frames, and much more.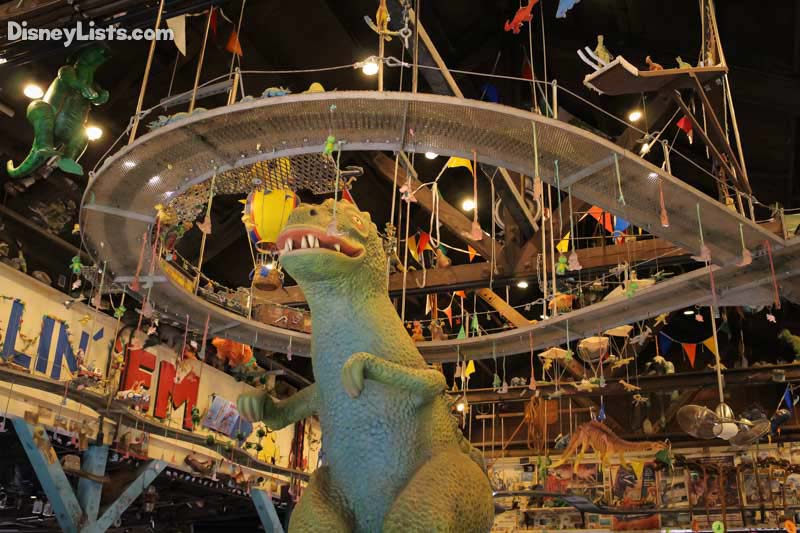 6 – Chester & Hester's Dinosaur Treasures — Perhaps the liveliest and most entertaining shopping location in Disney's Animal Kingdom is Chester & Hester's Dinosaur Treasures in Dinoland. Chester & Hester were town locals who decided to cash in on the big finds over at the Dino Institute. As a result, they created Chester & Hester's Din-O-Rama and this unique shopping location. Guests who spend time checking out the unique items in Chester & Hester's Dinosaur Treasures can browse clothing, toys, accessories, collectables, and wacky décor that is sure to make any guests chuckle.
For a no obligation, FREE Quote on a Disney vacation package, please contact our travel partner Magical Vacation Planner at 407-442-0227 (407-442-0215 for Spanish). You can also request a FREE quote online by Clicking HERE.