Of the four theme parks in Walt Disney World, Disney's Animal Kingdom is both the newest and a favorite of many guests. The park aims to bring guests directly into nature and allows them to celebrate its beauty while learning about the importance of conservation and preservation. Guests who spend time in Disney's Animal Kingdom can enjoy going on an African safari, river rafting, taking on a mythical creature, traveling back in time, and getting up close with beautiful animals. With so many amazing experiences to enjoy in Disney's Animal Kingdom, it is no wonder that guests want to make the most of each moment there to create a perfect day. There are several easy tips to follow, which are designed to save both time and frustration while spending time in the park. Here are the top tips to follow to ensure a perfect day in Disney's Animal Kingdom in Walt Disney World.
Editor's Note: We understand that with the phased reopening of Walt Disney World, some of the advice in this article may not apply if you visit while park hours are reduced, capacity limits and physical distancing are in place, and some of our favorite experiences—fireworks, parades, and character greetings—are temporarily suspended. (You can read everything you need to know about the phased reopening by clicking here). We will continue to share articles that give guidance on a "normal" vacation to Walt Disney World, along with any special changes or instructions you may need to be aware of during the phased reopening to provide the best tips we can regardless of when you are visiting. ~ Chad & Cindy
Click here for our guide to visiting Disney's Animal Kingdom during the phased reopening and what you need to know.
1 – Rope Drop
Guests who want to enjoy a perfect day in Disney's Animal Kingdom should aim to arrive at the park for rope drop. Doing so involves getting to the park before it officially opens and waiting at the gates to be let inside. Once the gates are open, guests who arrived for rope drop at Disney's Animal Kingdom are some of the first inside where they can enjoy few crowds and low wait times.
2 – Pandora – The World of Avatar
After being let inside Disney's Animal Kingdom, guests should immediately head straight to Animal Kingdom's most popular land, Pandora – The World of Avatar. The land, the largest expansion in the history of Disney's Animal Kingdom, is based on Oscar-winning filmmaker James Cameron's record-breaking box-office hit, Avatar, which was released in 2009. The film was insanely popular, mostly due to Cameron's amazing special effects. The movie is a science fiction film about humans attempting to colonize on a habitable moon called Pandora. While living on Pandora sounds like an excellent opportunity for this cast of humans, they are met with resistance from the local tribe of Na' vi. Animal Kingdom's lush world of Pandora is set a generation after a great conflict, the Na' vi and humans are at peace, and the land is experiencing a rebirth. Pandora now welcomes Disney guests as eco-tourists. The land is a fantastic spectacle of Disney Imagineering, creativity, and story-telling. As you explore the vibrant terrain sprawling beneath mountains that appear to float in the sky, you'll see waterfalls cascading down the mountainside into meandering streams and pools. Then you'll discover two thrilling new expeditions: Avatar Flight of Passage and Na' vi River Journey. Grab a bite to eat at the quick-service restaurant, Satu'li Canteen, or grab a drink and snack at Pongu Pongu. There are so many amazing things to explore. Visiting Pandora an absolute must-do on your trip to Disney's Animal Kingdom.
3 – Visit Kilimanjaro Safaris Next
One of the most popular attractions in Disney's Animal Kingdom can be found in the Africa section of the park in the village of Harambe. Kilimanjaro Safaris invites guests into the Harambe Reserve for a two-week safari filled with up-close experiences with beautiful animals. Guests can board authentic safari vehicles and set off for the African forests and savannahs for an unforgettable experience. Guests are smart to visit Kilimanjaro Safaris first thing in the morning when the wait time is shorter, and the animals tend to be more active thanks to breakfast being served and cooler temperatures.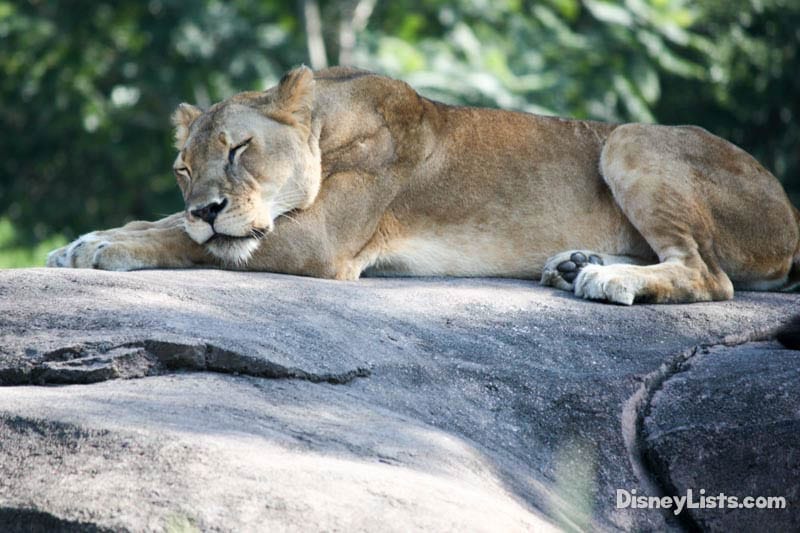 4 – FastPass Kali River Rapids
Editor's Note: During the phased reopening of Walt Disney World, FastPass+ is temporarily suspended.
The Asia section of Disney's Animal Kingdom is home to a thrilling attraction, which is sure to leave guests soaked. Kali River Rapids has guests board family style rafts and set sail down the Chakranadi River. The journey begins peacefully as guests pass by lush jungles and flowing waterfalls but turns dangerous as guests experience firsthand the devastation of illegal logging. With plenty of twists and drops along the way, guests are sure to get soaked while enjoying a ride on Kali River Rapids. Since the attraction is so popular with park guests, especially in summer, it is smart to book a FastPass for the experience to avoid waiting in long standby lines.
5 – Single Rider Expedition Everest
Editor's Note: During the phased reopening of Walt Disney World, single rider temporarily suspended.
Another thrilling attraction in Disney's Animal Kingdom can also be found in the Asia section of the park. Expedition Everest brings guests on a journey that begins as a calm tea train tour in the foothills of the Forbidden Mountain. However, guests soon find themselves forced deep inside the mountain thanks to a piece of broken track and end up desperately trying to escape the clutches of the fabled Yeti. Since Expedition Everest is so popular with guests, it tends to have long wait times on busy days in the park. Guests who want to enjoy the attraction should opt to use the Single Rider Line, which offers the same experience with a typically much lower wait time so long as guests don't mind being split up at the loading platform.
6 – Enjoy Dinosaur
Dinoland in Disney's Animal Kingdom is home to all things prehistoric, including a thrilling attraction. Dinosaur invites guests into the Dino Institute, where the technology to travel back in time has been perfected. Guests embark on what should be a quiet tour of a calm era but find themselves scrambling to make it out when they find themselves too close to a massive asteroid impact. With mostly dark scenes and plenty of scary dinosaurs, Dinosaur is a truly thrilling attraction.
7 – Don't Skip the Trails
While there are plenty of exciting attractions in Disney's Animal Kingdom, there are also some quieter ones that tend to be overlooked by guests. Those who want to enjoy a perfect day in the park should definitely not miss out on the Gorilla Falls Exploration Trail or the Maharajah Jungle Trek, which are both self-guided walking tours that offer guests beautiful scenery and up-close encounters with animals like gorillas and Asian tigers.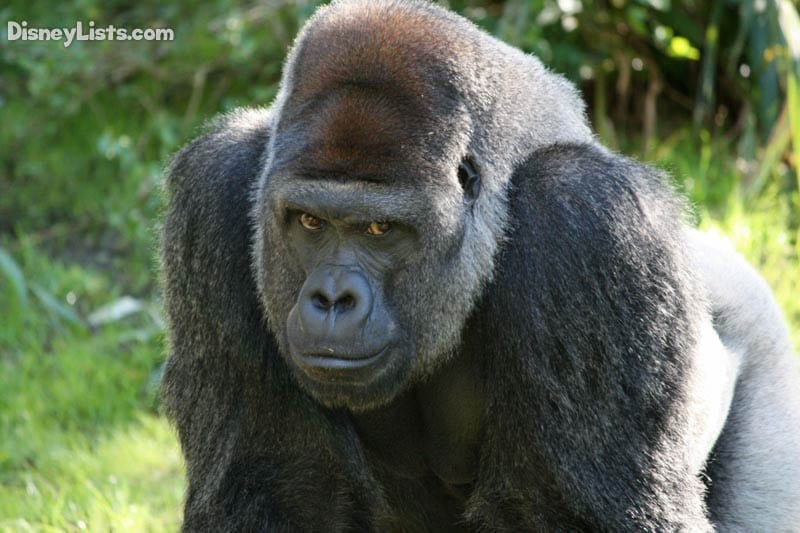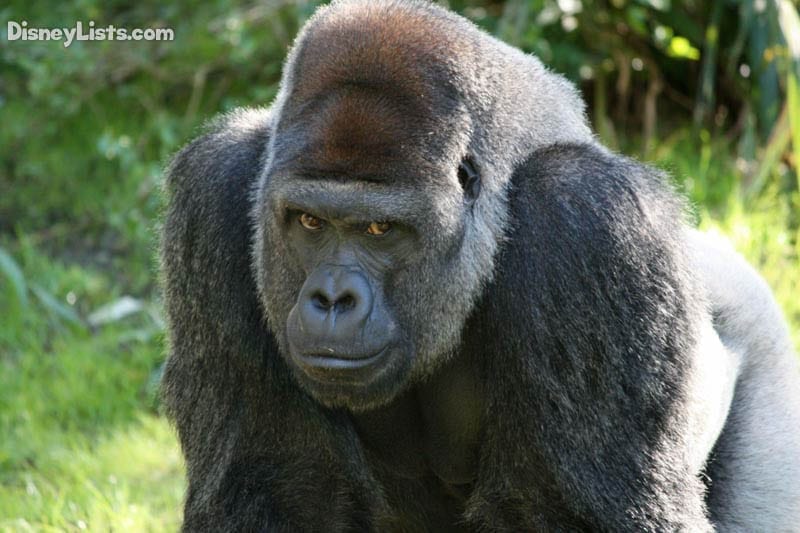 8 – Enjoy The Live Shows
Editor's Note: During the phased reopening of Walt Disney World, The Festival of the Lion King is temporarily suspended. It is set to return in summer 2021. However, Finding Nemo-the Musical is temporarily suspended. Unfortunately, these performers are among the cast members who have been laid off. Disney retains the rights to call them back. We hope and expect at some point in the future when conditions permit they will be called back and the entertainment that is critical to making the parks magical will return. If you feel that the entertainment staff are a big part of making the magic happen, we encourage you to let Disney know how important the entertainers are to your experience. 
There are also two live shows in Disney's Animal Kingdom, which simply can't be missed. The Festival of the Lion King is housed in the Harambe Theater and retells the classic Disney animated story through song, aerial ballet, fire dancing, acrobatics, and familiar characters. Finding Nemo – The Musical is housed in the Theater in the Wild and brings the classic Pixar film to life with larger than life puppets and special effects. Both shows are must-see experiences in Disney's Animal Kingdom, and guests should definitely enjoy them on perfect days in the park!
9 – Stay After Dark
Editor's Note: During the phased reopening of Walt Disney World, some nighttime offerings may be temporarily suspended.
Disney's Animal Kingdom now stays open well into the evening hours with some very special experiences just for after dark. You don't want to miss the Tree of Life Awakenings. Approximately every 10 minutes after dark, different animal projections will appear on the tree in a magical way until park closing. A nighttime safari on Kilimanjaro Safaris is a cool way to experience this attraction. Kali River Rapids and Expedition Everest also take on new character and thrill when riding in the dark. Finally, at night Pandora – The World of Avatar transforms into an entirely new experience. The bioluminescent plants of Pandora illuminate the land at night, giving breath-taking views of the Pandora landscape that are entirely different from the daytime experience. 
For a no obligation, FREE Quote on a Disney vacation package, please contact our travel partner Magical Vacation Planner at 407-442-0227 (407-442-0215 for Spanish). You can also request a FREE quote online by Clicking HERE.