Some people are under the impression that Disney World is just for kids, or wonder why people without kids would choose to vacation at Disney World. But those of us who are Disney fans know otherwise. Yes, Disney World is a magical place for children and families, but it's also a magical place for everyone despite your age, even adults without children. That's what's great about Disney, there is something for everyone, and they can accommodate guests who have different types of vacations in mind. Here are 10 reasons why adults with no children will love traveling to Disney.
10 – Flexibility
One of the big advantages of visiting Disney without children is that you can be very flexible with your plans. That's not to say you can't be flexible when travelling with children, but it is definitely easier to do without them. It's easier to skip a nap, or put off stopping for lunch or dinner when you just have adults to consider.
9 – Drink Around the World
Drinking around the World at Epcot's World Showcase is a popular way to experience the pavilions. Obviously it's something children can't participate in, but when visiting Epcot without children, this can be a good way to take your time at the pavilions. Stopping at each pavilion to enjoy a drink that is specific to that particular country is a fantastic way to wander through the pavilions and along the promenade.
8 – Dining
There are many wonderful dining experiences to be had at Disney that aren't as suitable for children, or aren't appealing to young guests. Disney excels at fine dining, and taking advantage of such restaurants when at Disney is something that is worth doing when travelling without young children. Restaurants like Monsieur Paul in Epcot, Jiko at Animal Kingdom Lodge and of course Victoria & Albert's at The Grand Floridian are just a few of the restaurants that offer a more adult dining atmosphere. Thankfully, Disney offers pretty much every kind of dining experience imaginable, and there is always something for everyone.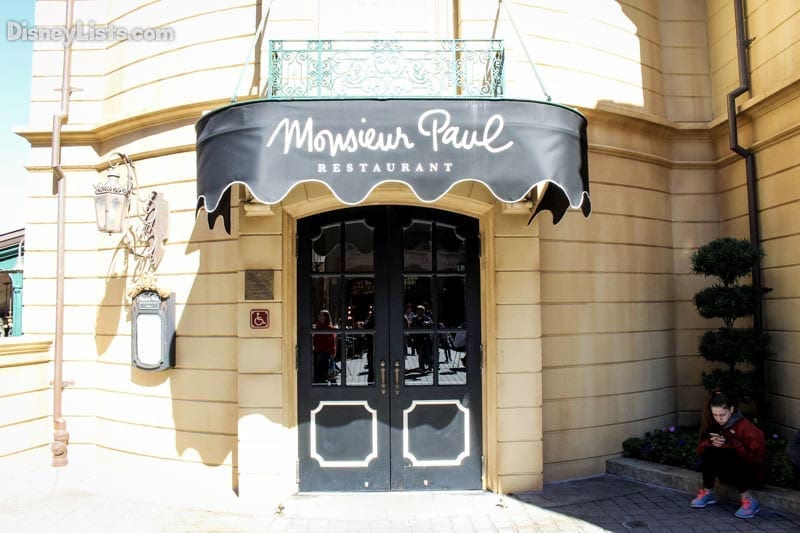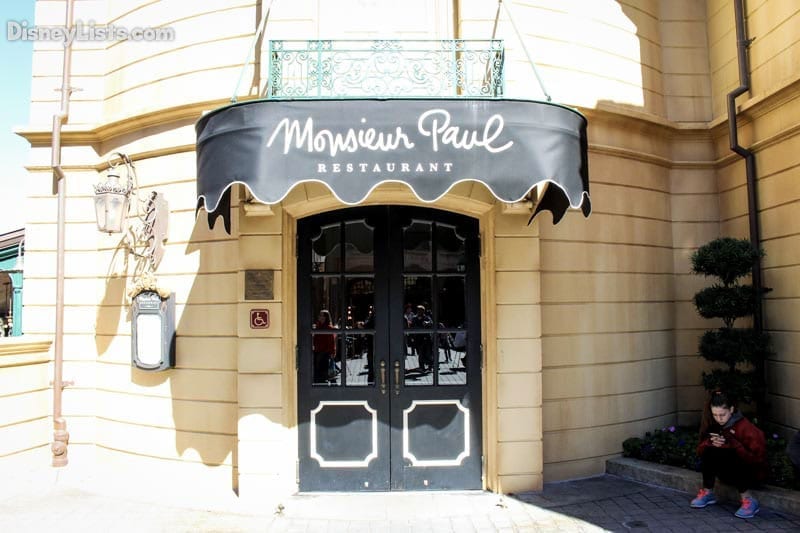 7 – Skip Rides and Attractions
There are plenty of attractions at Disney that may seem like they are for kids, but can also be extremely fun for adults as well, such as any of the live shows, or a ride like Peter Pan's Flight. However, there are some attractions and rides at Disney that really are geared more towards kids, and if you are just a couple of adults visiting Disney you don't have to worry about trying to fit them into your day. The Barnstormer is a good example of a ride most adults would skip, Turtle Talk with Crush, or meeting Disney Junior characters. It's nice to be able to fill your day with the rides and attractions that appeal to you as adults, like Tower of Terror, and Avatar Flight of Passage.
6 – Great Nightlife
Disney has a ton of things to do for the over 21 crowd. The resorts and parks have some fantastic lounges that are great places to meet up with friends and relax after a day at the park. Disney Springs has a number of restaurants that serve amazing cocktails and offer a lively nightlife. Crossroads at House of Blues offers live entertainment, and these are many live entertainment options around at Disney Springs. Disney's Boardwalk also has a great nightlife to offer guests. A popular place is Jellyrolls Piano Bar, which is for guests 21 and over, and features dueling pianos and sing-alongs for the audience. There is definitely no shortage of fun things to do in the evenings at Disney, even once the parks close.
5 – Lighter Load
It's nice to be able to head to the parks with a light load. Perhaps just a small backpack or purse, or maybe your pockets will hold all you need! When visiting Disney with children, you need to travel with a lot more stuff. That stuff is usually worth carrying around, but with fewer people, or just yourself to take care of, your load is much lighter!
4 – Splurges
It's a little easier on the wallet to splurge on something at Disney when that splurge doesn't require splurging on the whole family. Deciding to sign up for a tour is more manageable and budget-friendly when you only have one or two people to pay for as opposed to multiple people. The same can be said for visiting certain restaurants, or when purchasing souvenirs.
3 – Be Kids Together
Editor's Note: During the phased reopening of Walt Disney World, character greetings are temporarily suspended.
Just because you aren't traveling with kids, that doesn't mean you can't be kids together with your significant other, or friends. Disney is the perfect place to be nostalgic about your favorite Disney films and characters. It is the perfect place to be young at heart and have fun riding Dumbo and meet Mickey.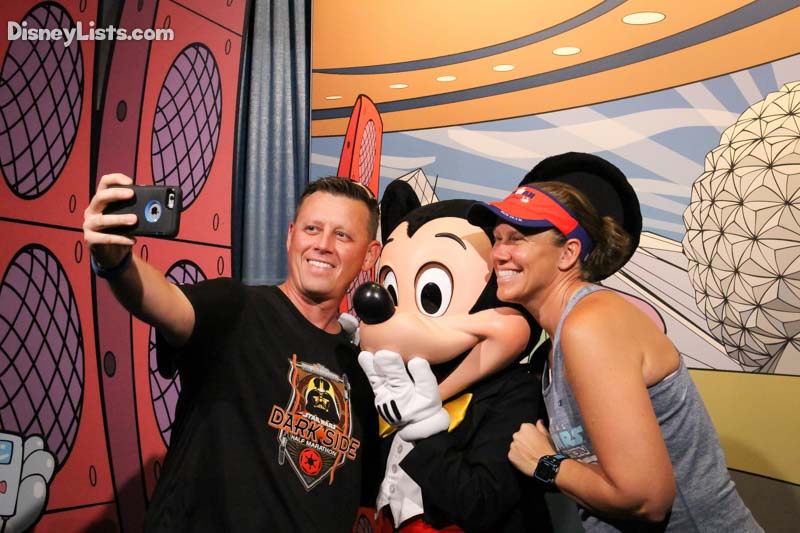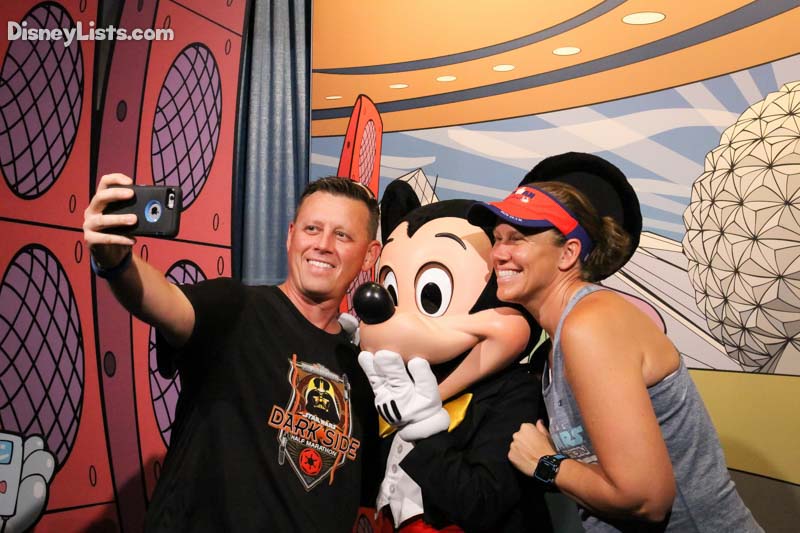 2 – Romantic
Disney World can be a very romantic place. It's a popular place for people to get engaged, married and honeymoon, so there are plenty of romantic things for couples to do. If you would like a romantic dinner, make a reservation at the California Grill, where you can dine and watch the fireworks explode over Cinderella Castle at the Magic Kingdom. There are romantic evening cruises to go on, and some resorts offer horse and carriage rides. Even a late-night ride on the Peoplemover can be romantic!
1 – Morning 'til Night
Disney can be a very tiring place to visit. There is so much to do in a short amount of time, that it's impossible to do it all. We typically suggest taking a break during the day to recharge, especially on those hot days. People tend to be in a better mood when they have taken a nap or a break, and to be at the park from open til close is a long haul and very tiring, especially for young kids. But, if you really want to try to be at the parks from open til close, it's much easier to do when you are just traveling with adults. We wouldn't recommend doing this every day of your week-long vacation, but it's definitely more feasible when traveling without young guests who are used to heading to be much earlier.
For a no obligation, FREE Quote on a Disney vacation package, please contact our travel partner Magical Vacation Planner at 407-442-0227 (407-442-0215 for Spanish). You can also request a FREE quote online by Clicking HERE.