Staying on-site at one of Disney World's beautiful resorts is an incredible experience – but staying at one of Disney DELUXE resorts – now that's a dream come true! Here are five reasons to stay at one of the following Deluxe Disney Resorts:
1 – In the Presence of Absolute Magnificence
Hands down the list you see above are the most amazing Disney resorts on Disney World property. Of course, we have other favorite resorts, but the above truly are the cat's pajamas! Disney Imagineers' design was at its absolute best when they developed these dream resorts. We love that is doesn't matter what style or atmosphere you prefer, these deluxe resorts will give you the ultimate selection. Stay in class at the Grand Floridian Resort and Spa, cozy up in a rocking chair next to a fireplace at the Wilderness Lodge, or spread out on the beach at the Beach or Yacht Club resorts. Every detail was beautifully completed with Disney guests in mind. Something as simple as neat quotes from African tribes on the walls of the Animal Kingdom Lodge just make for the icing on the cake to the fact that there are animals roaming outside of your resort room window! Deluxe resorts are full of incredible details, and no expense was spared to make these resorts unique and awe-inspiring.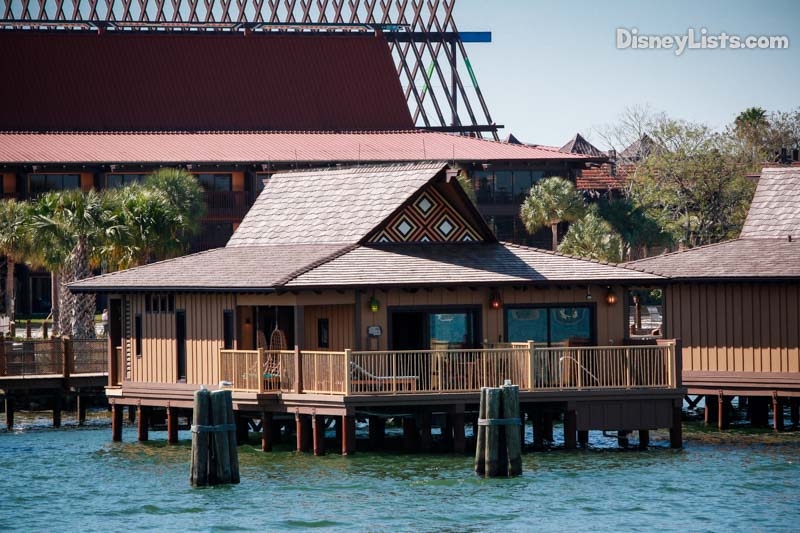 2 – Best Proximity
Deluxe resorts are beautiful inside and out, but what makes these resorts even more awesome is the fact that all of them are in close proximity to the theme parks. You can easily catch a bus at Animal Kingdom Lodge and arrive at Animal Kingdom within minutes. The Beach Club, Boardwalk Inn, and Yacht Club are within walking distance to both Epcot and Hollywood Studios, or just a simple bus or boat ride away. The Contemporary Resort is Magic Kingdom's neighbor with an easy walking path, or catch the monorail just like you would if staying at the Grand Floridian or the Polynesian Resort. Finally, the Wilderness Lodge is a beautiful boat ride away from Magic Kingdom's doorsteps. Ease of access to the parks not only saves time but energy – making proximity just one of the many reasons to stay at a deluxe resort!
3 – Eat Your Heart Out
Dining with a cherry on top is the best way we can describe these deluxe resorts' dining options. There really is no need to leave your resort to dine elsewhere! Our favorites within these resorts would have to be Ohana at the Polynesian, Whispering Canyon at the Wilderness Lodge, California Grill, and Chef Mickey's at the Contemporary, 1900 Park Fare at Grand Floridian, and Cape May Café at the Beach Club Resort. This is just a highlighted list from the vast dinner selections. You'll know the food is prepared by some of the greatest Disney Chefs when you take a bite of your meal. Quick service, table service, and even fine dining can be what's on the menu for either breakfast, lunch, or dinner (or all of the above!).
4 – Extra Pixie Dust
We love knowing that spending a day at a deluxe resort would be an easy task when staying at one of these resorts. Shopping, swimming, lounging, gorgeous views, walking paths, bike and/or boat rentals, arcades, recreation options… the list goes on! Did we forget to mention the unbelievable spa (Senses) at the Grand Floridian? Spend a day indulging in Senses spa treatments, and you'll immediately be feeling the extra pixie dust surrounding you! Plus, the extra pixie dust at deluxe resorts really is poured down from their paramount guest services. You'll find excellent service just about everywhere on Disney property, but we love that there is something elite about the services and guest care provided at deluxe resorts.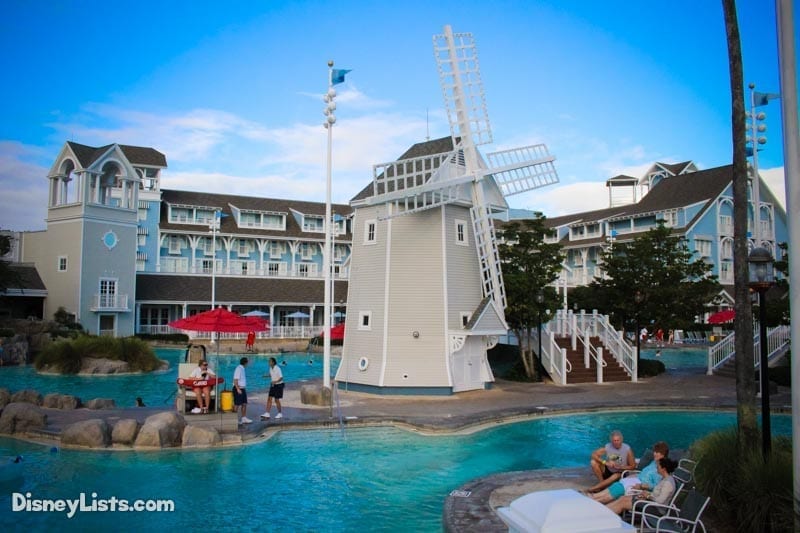 5 – Because You Deserve It
Sure, this may be #5, but it really is the most important and one of our favorite reasons to stay at a deluxe resort. For many, Disney is a one-time deal, or if not one-time, not again for a while to come. We feel like, especially if this is the case, you deserve to let yourself splurge and remember this moment and vacation like no other. We aren't saying that you can't have an awesome time elsewhere, but deluxe resorts simply provide guests with the whole package. Yes, you can expect to pay more per night at a deluxe resort, but you've worked hard and saved up and deserve this moment in the Florida sun at a destination that will treat you like you own the place. If this isn't a reason to stay at a deluxe resort, then we don't know what else would be!
Let's hear from you! What is your favorite reason for staying at Disney's Deluxe Resorts?
For a no obligation, FREE Quote on a Disney vacation package, please contact our travel partner Magical Vacation Planner at 407-442-0227 (407-442-0215 for Spanish). You can also request a FREE quote online by Clicking HERE.