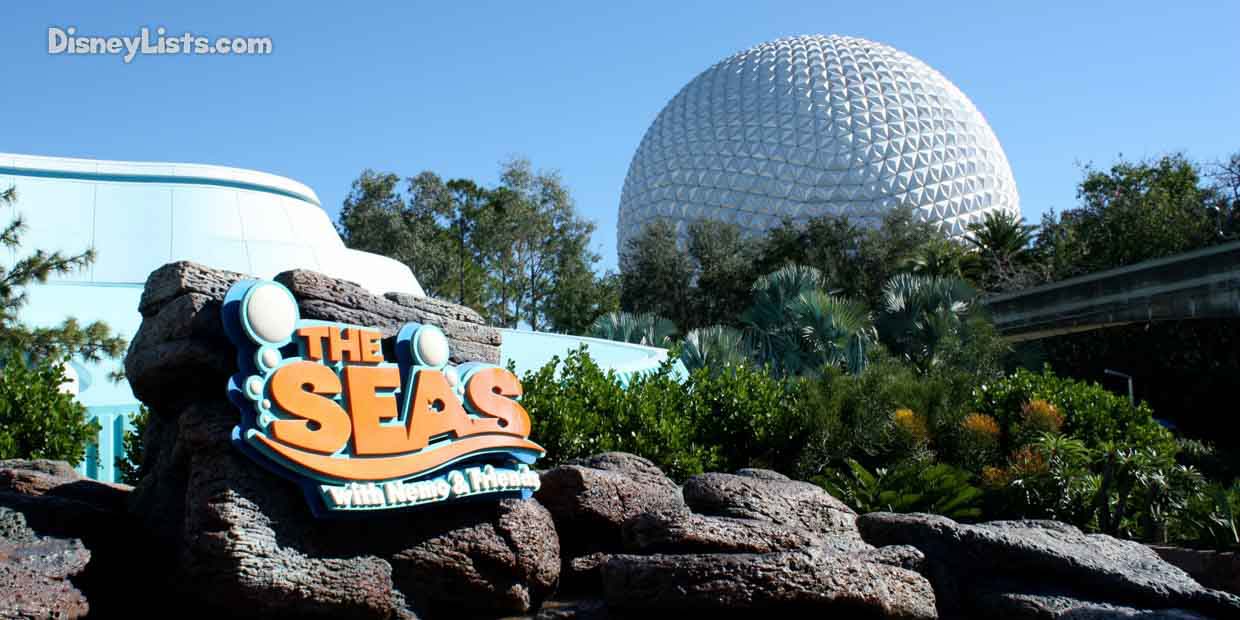 Guests who visit Walt Disney World love to spend plenty of time enjoying all that the four theme parks have to offer. Of the four, Epcot tends to be the favorite of many guests thanks to its unique attractions, entertainment, dining, and shopping. Part of what makes Epcot so unique is that it is home to two separate halves which are each massive and feature plenty of experiences for guests to enjoy. Future World in the front of the park celebrates nature and technology and World Showcase in the rear of the park celebrates eleven different pavilions highlighting countries from around the world. With so much to do and see in Epcot, guests spend a lot of time exploring the park which is mostly outdoors. With high temperatures, high humidity, and the strong Central Florida sun, guests might find themselves a little too hot and uncomfortable when spending time in Epcot. Instead of leaving the park to cool down back at a Disney Resort, guests should instead opt to follow any of these tips and tricks to stay cool in the park. Here are five tips and tricks for keeping cool in Epcot.

1 – The Land Pavilion
One of the most popular pavilions in Epcot can be found in Future World and features several different experiences which can all be enjoyed indoors in air conditioning. The Land Pavilion invites guests to celebrate the beauty and splendor of the land through several different attractions and dining options which guests are sure to love. Guests can take a serene boat ride on Living with the Land to learn about how the land can thrive in all sorts of environments before taking in beautiful greenhouses filled with lush vegetation. Soarin' Around the World is extremely popular with guests and whisks them away on a hang gliding adventure over some of the world's most beautiful locations including the Great Wall of China. Guests who are hungry in The Land Pavilion can enjoy a quick service meal at Sunshine Seasons which is open daily for breakfast, lunch, and dinner or a full service meal at The Garden Grill Restaurant which features an all you can eat buffet, views of Living with the Land, and characters like Mickey, Pluto, Chip, and Dale. Also, don't forget to take time to watch Amazing Planet in the air-conditioned theater!
2 – Test Track Cool Wash
On the other side of Future World, guests can enjoy a ride on Test Track Presented by Chevrolet and then head over to a designated area that is sure to cool them off. The Test Track Cool Wash is a quick-service location which serves up refreshing frozen beverages alongside huge misting fans. Guests can cool off while sipping on delicious options like Frozen Coca-Cola, Frozen Minute Maid Raspberry Lemonade, Frozen Beverages with Captain Morgan Original Spiced Rum, and Frozen Beverages with Grey Goose Vodka.
3 – American Adventure
Guests who wander back to the massive World Showcase are sure to get a little hot when walking along the path that circle World Showcase Lagoon. A great way to take a break from the heat right in the middle of World Showcase can be found in the America Pavilion. The American Adventure is an attraction that tells the story of the American people through artwork, audio-animatronics, and music. Guests can relax in an air-conditioned theater and enjoy the show which is narrated by Benjamin Franklin and Mark Twain throughout each day in Epcot.
4 – The Seas with Nemo and Friends
Perhaps the best way to cool off and relax while in Epcot can be found in Future World. The Seas with Nemo and Friends in entirely indoors offering a great break from the heat. After guests have finished riding the Seas with Nemo and Friends, it's easy to walk past the SeaBase and head back into the park for other attractions. But if you stop to take a look around, you'll find some true hidden gems in this amazing space. From the incredible sea life found in one of the largest saltwater tanks in the world to the fun and interactive experiences, there is always something cool to see here.  Take a picture with Bruce the shark, join in on Turtle Talk with Crush or simply take a stroll past all of the viewing areas and try to pick out your favorite aquatic animal.
5 – World Showcase Shopping Locations
Guests who find themselves a little too hot in Epcot can also avoid the heat by spending plenty of time browsing the many shopping locations in World Showcase. Each pavilion is home to multiple shopping locations that sell everything from housewares to candy. Guests are sure to love basking in the air conditioning while searching for the perfect souvenir on a hot day in Epcot.
For a no obligation, FREE Quote on a Disney vacation package, please contact our travel partner Magical Vacation Planner at 407-442-0227 (407-442-0215 for Spanish). You can also request a FREE quote online by Clicking HERE.