Summertime really is one of the most exciting times to visit Disney World.  It may be in the heat of summer and draw in some crowds, but it is still an amazing time to visit with your family and enjoy everything that Disney has to offer!  Here are five reasons why we love to visit Disney World in the summer.
5 – Kids are on vacation, so no missed school (while still learning).
Parents are always concerned about pulling their kids out of school mid-year and what impacts that will cause at the school and their grades.  Well, this makes visiting in the summer absolutely perfect since the kids are already on break.  No messing with the school and catching up on homework, plus they still get a vacation that can be extremely educational.  Many of the attractions have educational components in the areas of history, science, media, etc.  For our young kids we even work on reading and word recognition everywhere we go so that they are practicing reading the entire time.  They are learning and don't even realize it because it's so much fun!
4 – The parks are open later.
This is definitely a great benefit.  The normal hours for the Magic Kingdom, not including Extra Magic Hours, is usually around 1 or 2 AM during the summer months.  This gives even more time to enjoy the parks without being out in the sun the entire time so you get more bang for your buck on park admission.  During fall/winter months, these hours are much shorter closing as early as 7, 9 or 11 PM on most nights.  You get a lot more out of your days!
3 – Shows are shown more frequently.
In the summer months many of the shows, including evening shows, are shown more frequently.  This is partly due to the longer park hours since there is more availability in the day for the volume of shows to increase.  This is also due to the popularity of the shows, especially the evening shows so that more guests can experience all that the parks have to offer and not miss out on any of the attractions.
2 – The water parks are at their best.
Editor's Note: At this time, Typhoon Lagoon is closed, however, Blizzard Beach is now open. 
Disney water parks are so much fun!  They are some of the best-themed water parks you will ever visit with awesome, thrilling attractions to enjoy.  You can swim with sharks, ride a water coaster, ride the tallest water slide in the world (with no raft) and so much more!  They are perfect for beating the Florida heat while enjoying the sun.  If you visit during other months, it is very possible one of the water parks could be closed for annual refurbishment since they tend to do this in non-summer months.  It is a great time to make sure you can experience both Typhoon Lagoon and Blizzard Beach!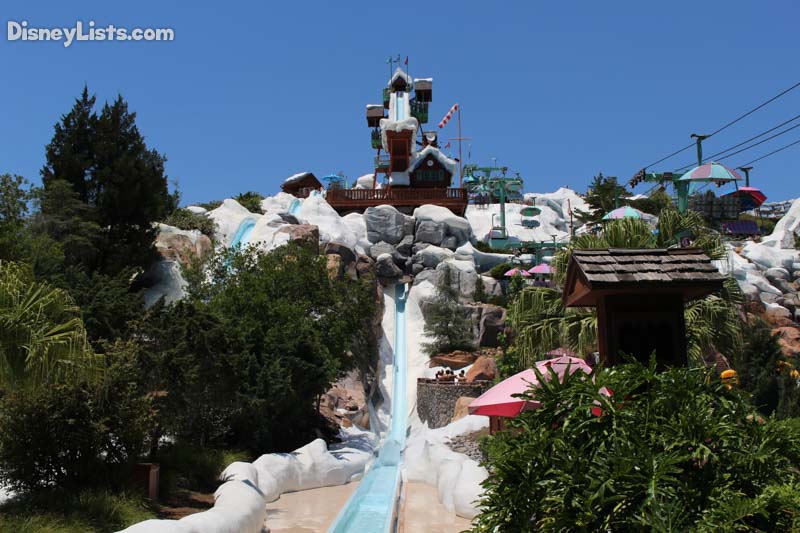 1 – The pools at the resorts are amazing.
We can't forget the amazing pools and all the fun activities.  During the heat of the day, you can come back to your resort and swim in an amazing pool!  Many of them even have water slides and water playground features that make the pool areas almost like a mini water park right at your resort.  Playing in the Florida sun feels like the ultimate vacation and is a great way to relax in between the excitement of the theme parks.  It rounds out the perfect summer vacation!
For a no obligation, FREE Quote on a Disney vacation package, please contact our travel partner Magical Vacation Planner at 407-442-0227 (407-442-0215 for Spanish). You can also request a FREE quote online by Clicking HERE.