Guests who visit Walt Disney World definitely need to spend lots of time exploring Epcot and its unique attractions, entertainment, shopping, and dining. While the front of the park is home to Future World, the rear of the park features World Showcase which has eleven different pavilions each honoring a different country from around the world. Guests who spend time in World Showcase can enjoy traveling around the world in a day without ever leaving Epcot! While each pavilion in the park is amazing, there is one in particular that features delicious dining options, amazing architecture, ambiance, charm, and an entertaining attraction that guests can't miss. The Mexico Pavilion is a favorite of many guests and there are plenty of reasons why. Here are the seven best things about the Mexico Pavilion in Epcot's World Showcase.
1 – La Cantina de San Angel
The Mexico Pavilion is the first that guests encounter when entering into World Showcase on one side. Situated along the banks of World Showcase Lagoon is a quick service dining location that serves up authentic Mexican cuisine that guests simply must try. La Cantina de San Angel is an open air restaurant which features beautiful views of World Showcase Lagoon, pleasant breezes, and ideal people watching spots. Open daily for lunch and dinner, guests can visit the ordering counters to choose from delicious options like Nachos, Ensalada Mexicana, Tacos de Barbacoa, Tacos de Pollo, and Pollo Cascabel. In addition to the delicious food options, guests who visit La Cantina de San Angel can sip on refreshing cocktails like the Patron Cranberry Margarita on the Rocks, Lime Frozen Margarita, Pomegranate Liqueur Floater, and Mango Frozen Margarita.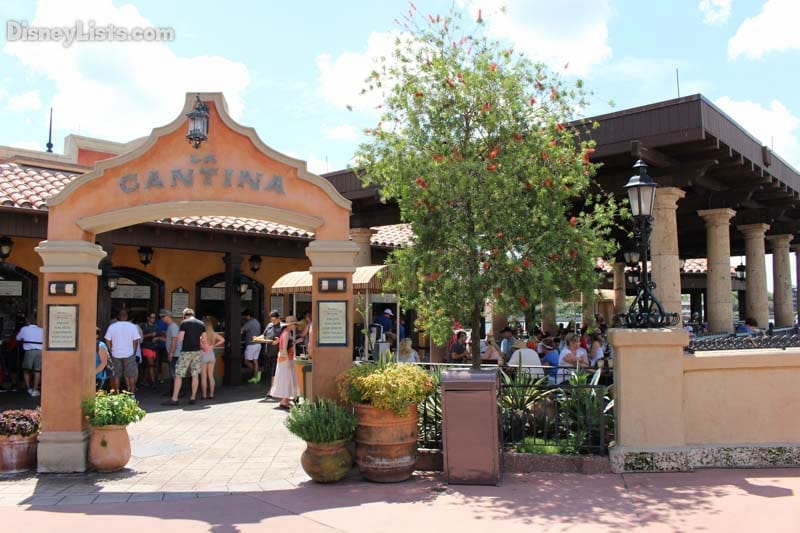 2 – Donald Meet & Greet
Editor's Note: During the phased reopening of Walt Disney World, character greetings are temporarily suspended.
Also found in the outdoor portion of the Mexico Pavilion is a unique meet and greet with a familiar Disney character. Donald can be found in a designated area throughout the day waiting to meet guests in his festive sombrero and sarape!
3 – Architecture
While some of the Mexico Pavilion is located outside, there is a large portion that can be found within a massive ancient pyramid. This structure offers beautifully carved details and a seemingly massive staircase that tapers off at the top. Guests who spend time in the Mexico Pavilion definitely need to pause for a few moments and appreciate the beautiful architecture of the pyramid before entering inside.
4 – Plaza de los Amigos
Once inside the pyramid, guests are greeted with the Plaza de los Amigos. The location is home to a marketplace that is themed to look like an open air village courtyard perpetually at dusk. Guests who spend time wandering through the location can enjoy booths and stalls which sell unique items like artwork, keepsakes, sombreros, tequila, jewelry, and clothing.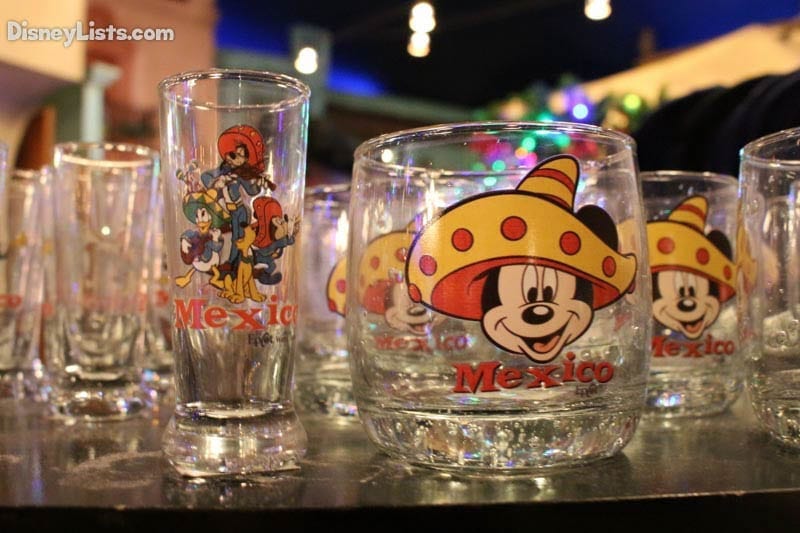 5 – La Cava del Tequila
Found on the right-hand side of the Plaza de los Amigos is a wonderful location where guests can kick back and enjoy a delicious cocktail in the Mexico Pavilion. La Cava del Tequila is a beautifully themed dining location that features exposed brick, dim lighting, and plenty of comfortable seating. Tequila is obviously the star at this location and guests can choose from over two hundred varieties as well as specialty margaritas featuring unique flavors like Avocado, Blood Orange, Pineapple, Jalapeño, and Cucumber. Since La Cava del Tequila is so popular, guests should expect a wait for a seat at the bar or any of the tables inside.
6 – San Angel Inn Restaurante
Located in the back of the Plaza de los Amigos is a full-service restaurant that is sure to amaze guests with its delicious cuisine and beautiful atmosphere. The San Angel Inn Restaurante is housed in a quaint open-air courtyard surrounded by beautiful balconies and lighting. Guests are seated along the quietly flowing river and can enjoy a view of a gently smoking volcano in the distance and boats from the nearby attraction gliding by. The San Angel Inn Restaurante is open each day for lunch and dinner and is very popular with guests who are advised to make a dining reservation for the location. Menu options at the location include Puntas Motulenas, Pollo a las Rajas, Tacos de Carne, Lomo de Puerco en Salsa Verde, and Enchiladas Verdes con Pollo.
7 – Gran Fiesta Tour Starring The Three Caballeros
The Mexico Pavilion is also home to one attraction which can be found in the rear of the Plaza de los Amigos next to the San Angel Inn Restaurante. The Gran Fiesta Tour Starring the Three Caballeros brings guests on a boat ride through Mexico with Panchito and Jose as they search for Donald before their nighttime concert. Guests can enjoy learning about the culture and locations of Mexico while the ever entertaining Three Caballeros keep things light and humorous. No visit to the Mexico Pavilion in Epcot's World Showcase is complete without enjoying a ride on the Gran Fiesta Tour Starring the Three Caballeros!
For a no obligation, FREE Quote on a Disney vacation package, please contact our travel partner Magical Vacation Planner at 407-442-0227 (407-442-0215 for Spanish). You can also request a FREE quote online by Clicking HERE.