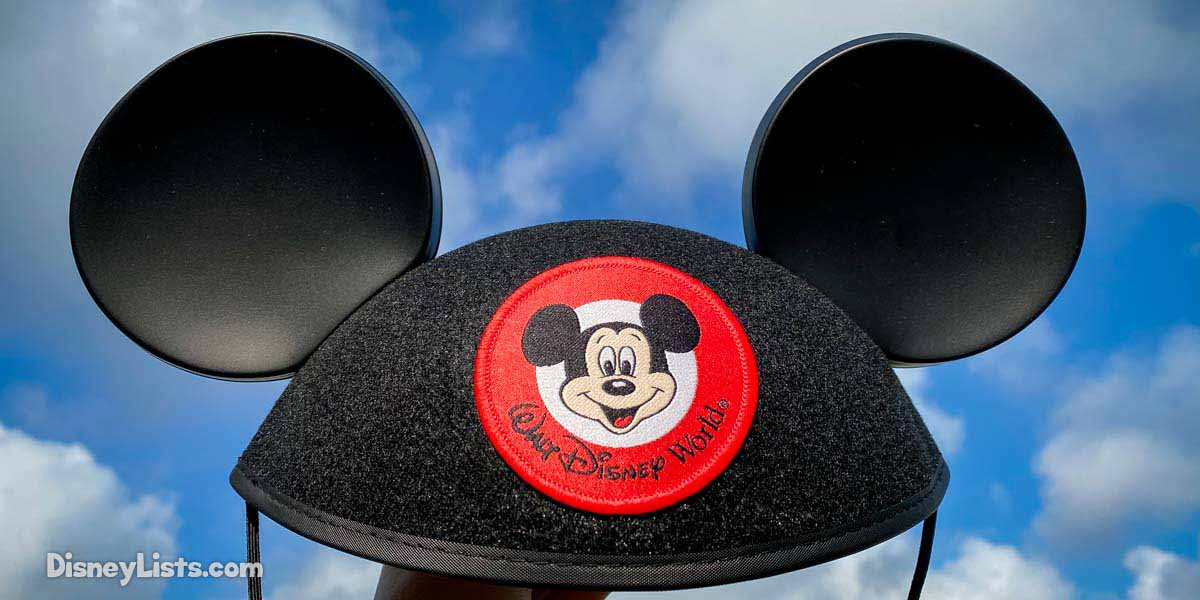 Is there a special little lady in your family? Check out this list of the best Disney World souvenirs for girls! We enlisted our 8-year-old daughter to give us a hand with this article, and while she could have listed her favorite 50 souvenirs at Disney World, we narrowed it down to the top 7!
7 – Figurine Play Set
What is your child's favorite Disney movie? You may get lucky and find a whole figurine play set at a fairly inexpensive price. Look among Disney park gift shops and throughout Disney Springs for these little Figurine Play Sets. They are also available at DisneyStore.com and usually on sale! Each play set is specific to a Disney movie, such as the movie Tangled. One play set includes small, plastic figurines of several of the popular characters in the movie (Rapunzel, Flynn Rider, Maximus, Pascal, etc). We especially love how easy it is to pack up these little figurines for your child to enjoy just about anywhere. This a simple souvenir, yet one of our daughter's favorites.
6 – Tops
Trendy, fun, beautiful, spunky, simple – just about any girls' tops imaginable are available at Disney! We especially recommend you check out Marketplace Co-Op at Disney Springs for their trendy themes while keeping true to the Disney designs. We love the simple Mickey tops and can't get enough of the cute tees with Star Wars and Marvel sayings on them throughout the parks. Or, maybe you are looking for the standard Disney designs with select characters such as Tinkerbell or the Princesses. Either way, you decide to go, girls' tops are easy, yet fun souvenirs.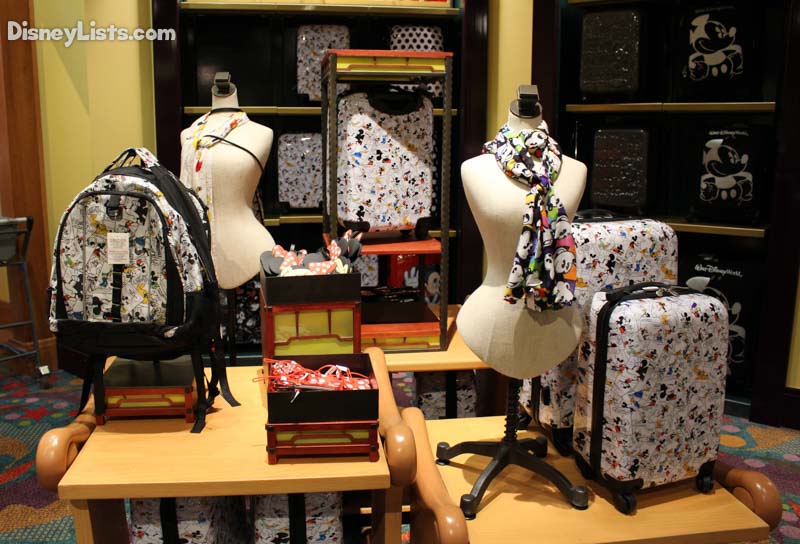 5 – Bags, Purses, Luggage – Oh My!
Women aren't the only ones with a love for bags! Hanging in many little girls' closets is their favorite purse, bag, or piece of luggage that they like to take with them just about everywhere. Disney is a hot spot for some cute and fun Disney themed bags, purses, and luggage. We aren't saying your little girl needs a Vera Bradley bag, but check out Disney's options especially for kids. Whether it's a small coin purse, a shoulder tote, an iPad case, or a rolling Minnie Mouse suitcase – Disney will likely have a bag souvenir your child will love.
4 – Mickey Ears
Of course, our best souvenir list for girls wouldn't be complete without adding a beloved Mickey Mouse Ear Hat to the mix! Our daughter says the best part about picking out a set of Mickey Ears is the variety! She loves the colorful headband style with ears or the full hats with ears. With glitter, glowing, colors, and princess themes to choose from, your sweet girl will likely fall in love with a set of ears that would make for a perfect souvenir.
3 – "Princess Stuff" (Of Course!)
In the words of our daughter, "Princess Stuff" is a must have on this list! Disney World is a magical place where Princesses' dreams do come true. So, whether your child is drawn to the traditional princess like Cinderella, the newer princesses like Anna and Queen Elsa, or the sporty princesses like Merida – Disney has something for everyone! Dolls, apparel, key chains, plush characters, frames, snow globes… the list goes on. Just step one foot into a Disney gift shop and chances are high you will spot all sorts of "princess stuff" right from the get go!
2 – Disney Charm Bracelet or Necklace
Every girl loves a bit of jewelry! In almost every Disney gift shop throughout the parks, Disney Springs, and even at the resorts, you may notice a charm bracelet and necklace stand. What makes these charms unique? Disney characters, Disney desserts, iconic Disney symbols, and much more – these charms have it all! Much like the Disney Pandora charms for adults, your kiddo can have a charm bracelet of their own. Collect as many charms as you'd like and keep adding to the collection as you go. When your child gets back home, they will enjoy sharing with friends and family what each charm means to them. We also love that this is an inexpensive souvenir compared to some of the others!
1 – An Experience!
Editor's Note: During the phased reopening of Walt Disney World, most of these experiences are temporarily unavailable. Check the MyDisney Experience app or Walt Disney World website for available experiences.
Number one on our list of best souvenirs for girls… an experience! Likely the most memorable souvenir you can purchase that will be remembered for years to come is one of the magical Disney experiences available for your sweet girl. We recommend experiences like the Bibbidi Bobbidi Boutique at Magic Kingdom or Disney Springs, the Perfectly Princess Tea at the Grand Floridian, the Pirates League at Magic Kingdom or Pirates Adventure Cruise at multiple resorts, or even some in-room magic from Disney's Floral and Gifts. There are so many experiences to choose from. Pick one that would appeal most to your child and you'll make them one happy girl!
Our daughter could have kept going with items like Lego sets, classic Disney dolls (look like Barbie's), Sweet Treats (chocolate rice cakes are her favorite!), or those incredible play structures like the Cinderella Castle set or Rapunzel's Tower set… just to name a few! Whether you keep the souvenir simple or go all out, find what is the most alluring to your sweet girl and go from there.
For a no obligation, FREE Quote on a Disney vacation package, please contact our travel partner Magical Vacation Planner at 407-442-0227 (407-442-0215 for Spanish). You can also request a FREE quote online by Clicking HERE.