Catching those special moments with your own camera? Keep snapping those photos – but don't stop there! We highly recommend you check into Disney's PhotoPass Service. Disney's PhotoPass provides you with the option of purchase photos taken by Cast Members at some of the most spectacular locations on Disney property. PhotoPass is offered to all guests at Disney! Whether you purchase individual photos, buy a package of photos (Memory Maker), or have an annual pass with the Memory Maker add-on purchase, Disney may just have an option that is perfect for you. It's as easy as snapping a photo and scanning your MagicBand! Curious about more PhotoPass details? Read all about what you need to know about PhotoPass and Memory Maker. In the meantime, here are eight reasons we suggest you use Disney PhotoPass.
1 – Ride Photos
You finally decide to take the plunge and embark on Tower of Terror… what better way to remember that moment of bravery (craziness?!) than with a ride photo of you screaming as you drop! Not only are many of Disney's top attractions equipped with catching the most intense moment of the ride, but Seven Dwarfs Mine Train and Tower of Terror are two rides that have a brief video for you to watch of yourself as you ride along. With PhotoPass, you have the opportunity to enjoy and remember spectacular ride photos that there is little chance you can capture with your own camera.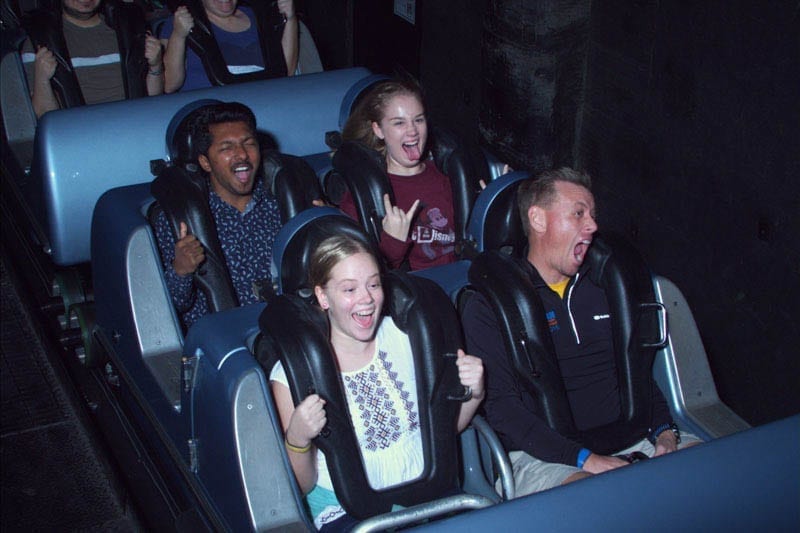 2 – Convenience
When you know you have a PhotoPass package, the worry of pulling out your camera/phone is that last thing on your mind. It's lovely visiting with characters or gathering with the family for a photo in front of the Castle without having to think twice if those great moments are going to be captured well enough with your device. Let the PhotoPass Cast Member take all the shots they want while you just smile away!
3 – Skilled Photographer
You may just be a photographer yourself, but for the majority of us… well, we may not have the gift of taking great photos! High-end cameras take the blur away, solve shadow problems, and remove typical lighting issues. We personally have yet to be disappointed with the pictures the PhotoPass Cast Members take. We enjoy seeing the great detail captured right down to being able to count the freckles of our daughter's sweet face. It's the precious details these skilled photographers are trained to catch.
4 – Prime Locations
Some of our favorite photo opportunity locations are covered by PhotoPass Cast Members. In front of the park icons, of course, but the PhotoPass areas are also located in some places you may not think to snap a photo. PhotoPass locations are listed on the Disney website so you can plan in advance to stop for a picture. The unique locations combined with excellent photographers make for fantastic photos!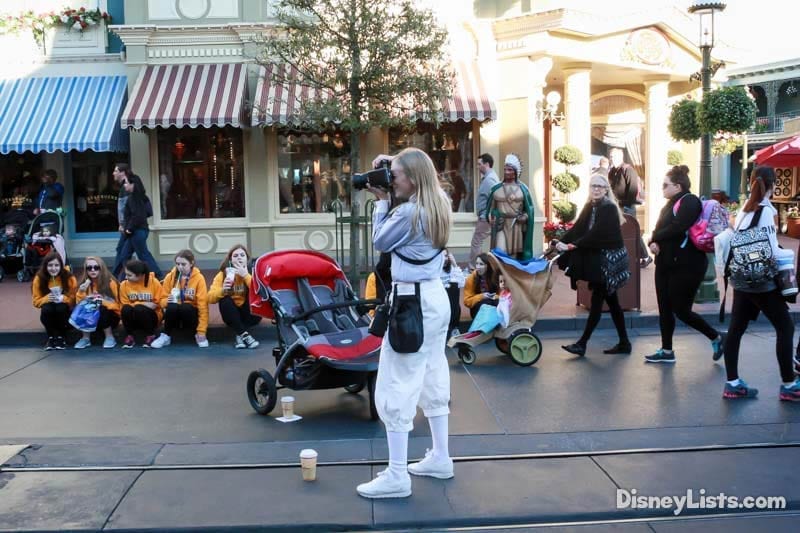 5 – Posing and Props
A PhotoPass Cast Members just might suggest a unique (or silly!) pose for you and/or your family. We've seen people asked to hold their new bride, put their arms up in excitement, flex their muscles, or blow kisses the camera's way. Each PhotoPass Cast Member seems to be unique and have their own ideas to make the pictures extra special. On occasion, you will also see a PhotoPass Cast Member even holding a prop! Typically, a picture frame of sorts, you may be asked if you'd like to hold a prop for the photo. Of course, all posing and prop suggestions are entirely at your discretion. Let the Cast Member know you'd just like the basic pose, and your request will be fulfilled!
6 – Surprise Character Appearances
If a PhotoPass Cast Members asks you to hold out your hands and look down, go with it! When you go to review your photos, you might just end up with Tinkerbell right in the palm of your hands. In front of the Haunted Mansion? Watch out as hitchhiking ghosts seem to enjoy sneaking into those photos! Surprise character appearances are just fun little additions to an already exciting moment.
7 – Every Angle
A wide variety of photos are taken during a single session/pose, and each one seems to capture a different smile, look, or gesture. We love being able to browse the many options, such as photos taken from the moment you walk in the room to meet a character to your last hug with them. You can trust the photographer knows the right angles and is on the lookout for those perfect moments with the intent of providing a variety of options for you to browse.
8 – Enhancements
It's time to download your photo or have one printed – add enhancements! In the Parks, you can visit a Photo Pass Studio to view, make edits, and purchase photos. On the PhotoPass site, you have several enhancement options. Add the words "Walt Disney World" to your image, select your favorite border, or even add a date. Many neat selections just add a hint of pixie dust to your already magical photo.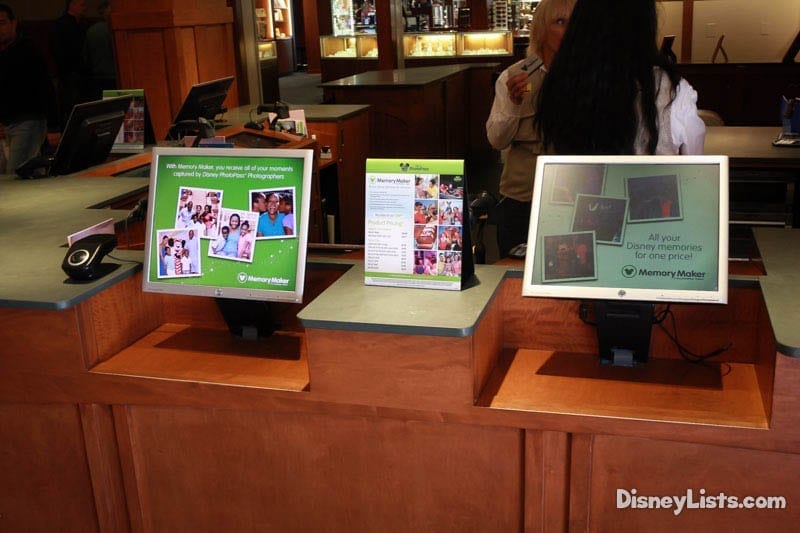 PhotoPass or no PhotoPass, you are sure to enjoy endless memories at Disney. The benefit to PhotoPass is to catch those memories in a professional sense and relish the hassle-free process that goes with it.
For a no obligation, FREE Quote on a Disney vacation package, please contact our travel partner Magical Vacation Planner at 407-442-0227 (407-442-0215 for Spanish). You can also request a FREE quote online by Clicking HERE.