Divided into two sections known as Future World and the World Showcase, Epcot truly has something for all ages! Unfortunately, the World Showcase has the reputation of being too "boring" and too "educational." But wait!! Yes, it's true – Future World is saturated with some incredible attractions such as Mission Space, Test Track, and Soarin' Around the World, which are not to miss. But, that doesn't mean you and your kiddos can't enjoy those attractions PLUS check out the World Showcase! Explore the 1.3-mile World Showcase loop with these do's and don'ts in mind, and we have high hopes both you and your kids won't be disappointed.
10 – DO Ride the Attractions
Let's not forget that there are a couple of attractions your children will enjoy around the World Showcase! We especially recommend Gran Fiesta Tour Starring The Three Caballeros in Mexico and Frozen Ever After in Norway. Keep in mind that Frozen Ever After is a popular attraction! We recommend snagging a FastPass+ for this baby 60-days in advance for resort guests or 30-days in advance for non-resort guests. Your kids will thank you when they don't have to wait in the long stand-by line!
9 – DON'T Pass Up the Characters
Editor's Note: During the phased reopening of Walt Disney World, character greetings are temporarily suspended, however, you'll still be able to see characters from a distance. Character dining at Akershus is also temporarily suspended. 
Did you know the World Showcase is loaded with characters that your kiddos are sure to love?! Some of the most unique characters are available around the World Showcase, such as Jasmine, Anna and Elsa, Mulan, Mary Poppins, Alice, Pooh, Belle, Snow White, and Prince Aurora… just to name a few! You could even make character dining reservations at Akershus Royal Banquet Hall in Norway and dine with multiple princesses in one swoop! Have the kids get those autograph books ready.
8 – DO Stop for the Entertainers
Editor's Note: During the phased reopening of Walt Disney World, most live entertainment is temporarily suspended. Check the My Disney Experience app for up-to-date offerings. 
Our kids absolutely love stopping to watch the many different entertainers situated around the World Showcase. We highly recommend the Jeweled Dragon Acrobats in China, Serveur Amusant in France, Sergio in Italy, and Voices of Liberty in America. There are plenty of other entertainers, but these are our kids' top picks!
7 – DON'T Forget to Stop for Kidcot Fun
A favorite Epcot souvenir for our kids has been the World Showcase Passport or the Kidcot Cards. These souvenirs provide an excellent chance to have our child go on a scavenger hunt around the World collect cards from Kidcot stations in each country. Collecting the cards is educational and a lot of fun!
6 – DO a Scavenger Hunt
Disney's DuckTales World Showcase Adventure is coming soon! This new scavenger hunt invites you to join Scrooge McDuck, Donald, nephews Huey, Dewey and Louie, Launchpad, and Webby in search of priceless treasure. Using the Play Disney Parks mobile app, you take a trip around World Showcase discovering exotic destinations, exciting mysteries, and maybe even a few thieves, villains, and supernatural guardians of ancient artifacts. This is the next iteration of a popular interactive scavenger hunt around World Showcase guests have enjoyed for years as they experience the magic of possibility at Epcot.
5 – DON'T Overlook the Different Cultures
While we adults might find the architecture to be breathtaking at Epcot, kids typically aren't amused. That doesn't mean, however, that you should overlook the different cultures in each country. Play a quick game of I-Spy; point out something you think they would find interesting, or even ask them to listen for how the music changes as you walk from one country to the next.
4 – DO Be Let Them Pin Trade
Editor's Note: During the phased reopening of Walt Disney World, pin trading has been modified. Pin trading boards are available at certain locations.
Continuing right along with exploring the different cultures – Epcot is bustling with Cast Members that are typically from the country they are working in. The best way to make your child feel comfortable chatting with a Cast Member is likely asking them to Pin Trade! Let your kids have those lanyards and pins ready and just watch as they converse with the many different Cast Members representing cultures from around the World!
3 – DON'T Exclude Young Taste Buds
Us adults find the variety of food and drinks available around the World Showcase to be a huge perk that we can't get enough of! But, don't forget about your children in tow. Each pavilion surely has something your child will enjoy. Our kids especially love the pastries in France at Les Halles Boulangerie-Patisserie and just about anything that comes out of the Karamell-Küche shop in Germany.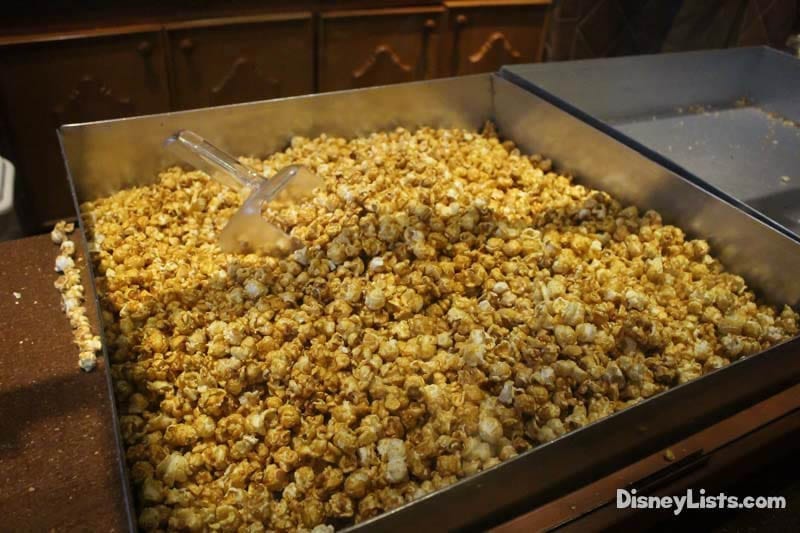 2 – DO Rest Little Legs
Probably one of the most essential tips on this list – do be sure you provide opportunities to rest. Whether this is with an ice cream cone in hand, a sit-down lunch, or people watching on a shady bench, you definitely want to take advantage of a little rest time. Don't tackle more than you and your kids can physically (and emotionally!) handle.
1 – DON'T Miss Epcot Forever
Finally, the icing on the cake… be sure your kids have a chance to watch Epcot Forever. With fireworks, kites, fire, and awesome music, your kiddos will be impressed. Tip – some of our best experiences with the kids and the evening spectacular at Epcot have been to leave Epcot in the afternoon to rest/nap at our resort, then head back to Epcot for Epcot Forever. If possible, watch the show while dining at a waterside restaurant such as Rose and Crown Pub. This way, the kids are distracted with food while they wait for the big show! Plus, if you have small ones that fear fireworks, you can head inside the restaurant so it won't be too loud for them.
For a no obligation, FREE Quote on a Disney vacation package, please contact our travel partner Magical Vacation Planner at 407-442-0227 (407-442-0215 for Spanish). You can also request a FREE quote online by Clicking HERE.