Walt Disney said, "If you can dream it, you can do it," and he dreamt big when it came to Disney. Unfortunately, Walt passed away before the opening of Walt Disney World, but his brother Roy O. Disney made sure that Walt's dreams and legacy were carried on in the parks. Walt Disney remains a huge influence in the parks today, and although it may not seem like he's everywhere in Walt Disney World, he is. Here are the top ten ways to experience Walt Disney at Disney World.
10 – The Monorail
The Monorail is one of the most fun and unique ways to travel when at Walt Disney World. Although the Monorail first opened in Disneyland on June 14, 1959, all these years later, it still feels like a futuristic mode of transportation. Disney thought that the Monorail was a viable mode of public transportation for the future, though it never really materialized into anything outside of Disney. Taking a ride on the Monorail is a great way to experience just one of Walt's amazing innovations. It's hard not to think of his optimism when riding the Monorail to Epcot.
9 – Partners Statue
The Partners Statue in front of Cinderella Castle is one of the most beautiful and touching landmarks in all of Walt Disney World. There are a few theories out there as to what exactly it is that Walt is pointing to, the future, all they have accomplished, or maybe Walt is showing Mickey all the happy families enjoying the park. Regardless of the answer, the statue is a heartwarming tribute to Walt, and a picture with the statue is a must if you're looking to experience the man and the mouse himself while visiting Disney.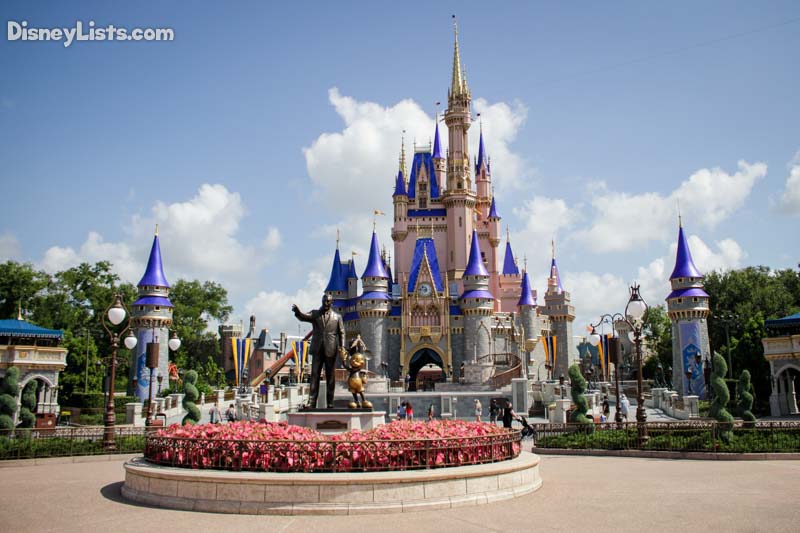 8 – Carousel of Progress
In Tomorrowland, you will find The Carousel of Progress, which Walt and WED Enterprises originally created for the 1964 New York World's Fair. The attraction embodies so many things that Walt seemed to love, nostalgia, family, innovation, and looking towards the future. It is said to be one of the only attractions to have been touched by Walt himself.
7 – Eat Simply
Walt liked to eat very simply. His wife Lillian is quoted as saying he liked chili, and for breakfast, he would have eggs, toast, fruit juice, and occasionally a sausage, and he always had coffee with his lunch. If you want to experience Walt at the park, why not eat his favorite foods, or have coffee with your lunch? Walt also loved mac and cheese, which is something you'll find all over all the parks.
6 – Hall of Presidents
Walt Disney was a great admirer of Abraham Lincoln, and he and his Imagineers created a very advanced Audio-Animatronic figure of Lincoln that was used in the long-running stage show Great Moments with Mr. Lincoln in Disneyland. In Walt Disney World, The Hall of Presidents has all the U.S Presidents in Audio-Animatronic form, and of course, that includes Abraham Lincoln. This attraction is a fantastic way to remember Walt's patriotism and passion for not only his country but also technology.
5 – Tomorrowland Transit Authority Peoplemover
Like the Monorail, the Peoplemover in Tomorrowland, or the TTA, is a futuristic mode of transportation that will take you on a relaxing tour above Tomorrowland. It is, after all, the highway in the sky. You could argue that the TTA is a hidden gem in Magic Kingdom, but there is also a hidden gem within it, and that is the model of Progress City. As you ride the TTA, you will see the actual model that was created for Walt Disney's dream of the Experimental Prototype Community of Tomorrow. It doesn't exactly look like the Epcot we know and love today, but it's fantastic to see what Walt himself envisioned for the future.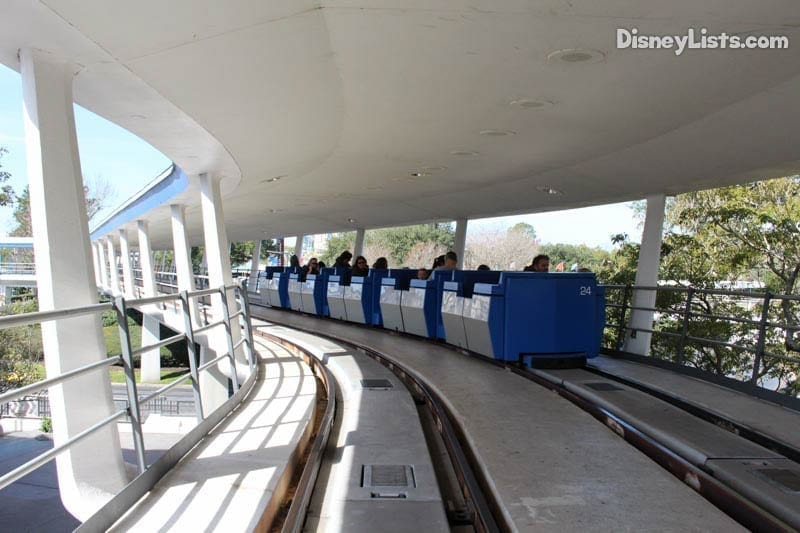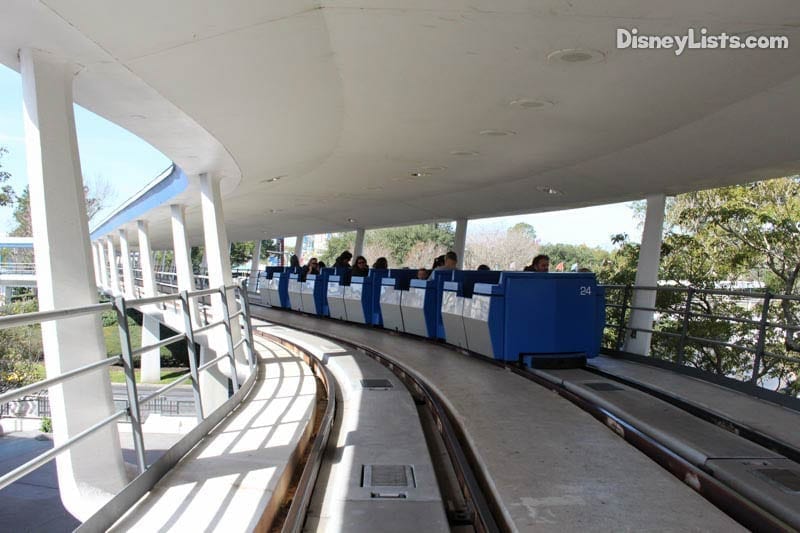 4 – Walt Disney Presents
Walt Disney Presents, formerly One Man's Dream, located in Hollywood Studios, is an attraction, museum and tribute all rolled into one that ultimately celebrates Walt Disney himself. It was created to celebrate Walt's 100th birthday. It features countless artifacts from Walt's life, like his second-grade desk, models and sketches, costumes, and props. There is also a short film to watch at the end of the exhibit. If you want to learn about Walt or experience him while at the parks, this is one of the best ways to do so. Note: On occasion, screenings are preempted to present exclusive sneak peeks of upcoming Disney feature films. For further details, please consult the Times Guide.
3 – The Walt Disney World Railroad 
Walt was very passionate about trains, which makes riding the Walt Disney World Railroad at Magic Kingdom a fantastic way to experience something that Walt loved. There's no better way to take in all the magic of the park as you take a relaxing 20-minute ride around Magic Kingdom on a vintage steam-powered train.
Editor's Note: The Walt Disney World Railroad is currently closed during TRON Lightcycle Run construction. A reopening date has not been announced.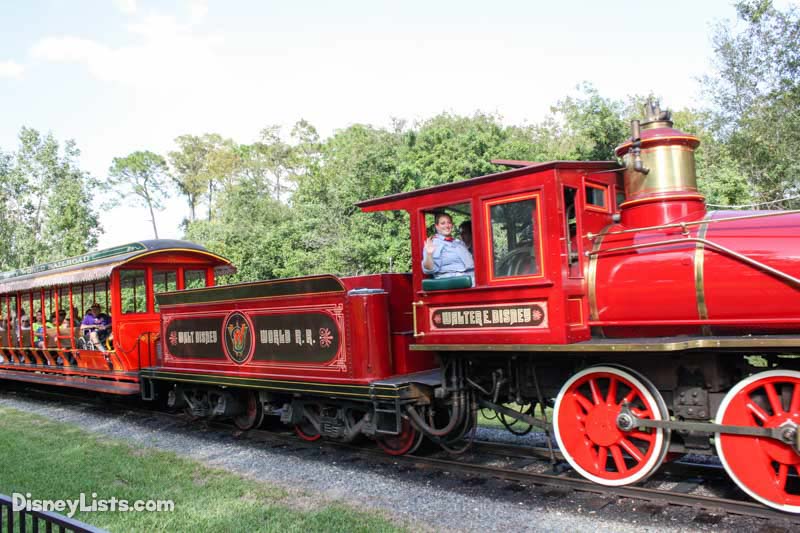 2 – Marceline to Magic Kingdom Tour
Editor's Note: During the phased reopening of Walt Disney World, the Marceline to Magic Kingdom tour is temporarily unavailable. 
This is a three-hour walking tour where you will learn little known facts about Walt, classic attractions, and you get to enter the Magic Kingdom before rope drop. You'll also learn about how Walt's hometown Marceline influenced the design of Main Street U.S.A as well as shaped many of his core values that are instilled into the park to this day.
1 – The Dedication Plaque
Even though Disney World opened on October 1, 1971, Roy O. Disney didn't dedicate the park until October 25, 1971. The dedication plaque is a little detail, with a beautiful message from one brother to another that is worth finding and reading on your next trip to the park. The dedication plaque in Magic Kingdom is located at the base of the flagpole on Main Street. The message is short but highlights Walt's dedication, loyalty, and inspiration that he brought to Disney. It recognizes that Walt wanted the parks to be a place where everyone could play and learn together. Though a small detail, the plaque really embodies what Walt stood for and contributed to creating such a magical place.
For a no obligation, FREE Quote on a Disney vacation package, please contact our travel partner Magical Vacation Planner at 407-442-0227 (407-442-0215 for Spanish). You can also request a FREE quote online by Clicking HERE.