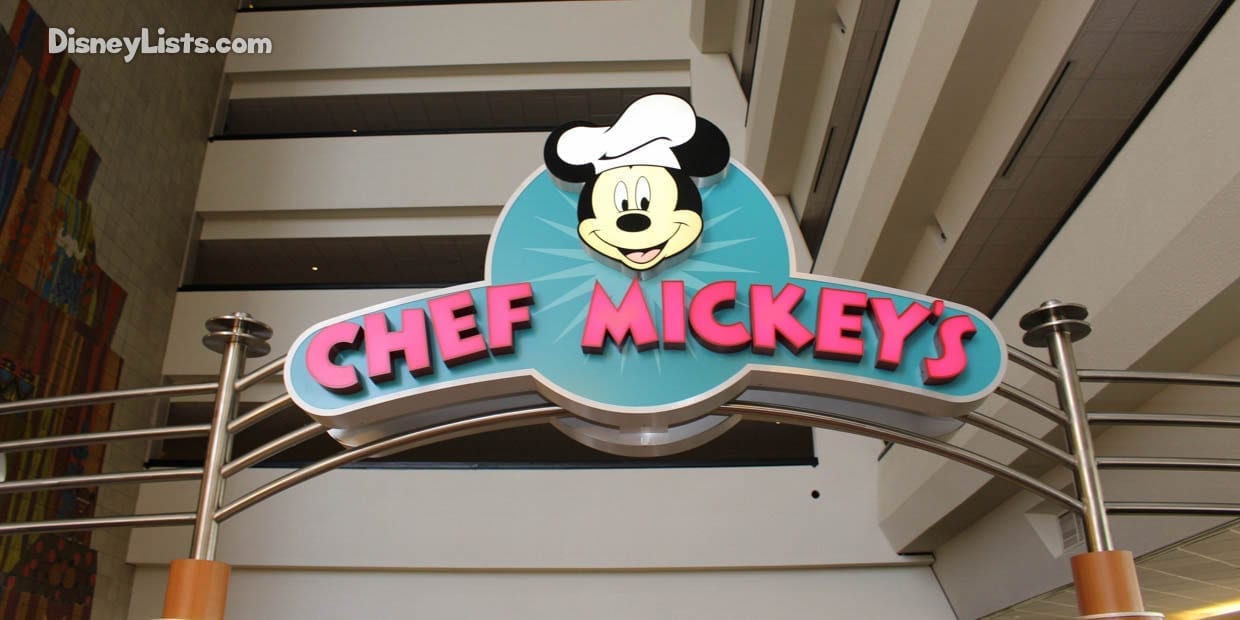 We all have to start somewhere, and there is no shame in being a Disney rookie.  All of us were there at one point and can totally understand how overwhelming it can be to prepare for a Disney vacation and how to get the most out of it.  My hope is that by sharing some of these rookie mistakes for Disney restaurants that your experience will be amazing and you will come to love Disney dining like the rest of us Disney foodies!  Here are my top 8 rookie mistakes that guests make at Disney restaurants:
8 – Not making dining reservations.
Editor's Note: During the phased reopening of Walt Disney World, the dining reservation window is sixty days.
While dining reservations aren't always necessary, they are definitely helpful.  When you are tired, hot, and hungry you really don't want to have to wait an hour or longer in order to just get a table. That is time spent trying to entertain the kiddos and listen to your stomach grumbling.  Plus it is wasted time that could be spent experiencing much more fun shows and attractions throughout the park.  Dining reservations are able to be made starting at 180 days in advance of your trip.  If you are staying at a Disney resort you get to book your reservations for your entire stay all at the same time, and not have to come back each day to book the next day's reservations.  I know it can seem difficult to book that far in advance and plan where you want to eat.  If you don't want to plan at that level, that is fine, too.  Just know that you may not get into some of the more popular restaurants and can try to pick up dining reservations closer to time or even during your vacation.
7 – Failure to consider dining times.
When making dining reservations, it is important to consider all of your other plans.  Consider show times, especially the evening shows, since those are typically limited as to when you can see them.  Also, consider your FastPass+ times and other recreation/event times.  A table service meal can take at least 1 to 1.5 hours to enjoy, so you don't want to feel rushed the entire time or stressed about getting to your next event.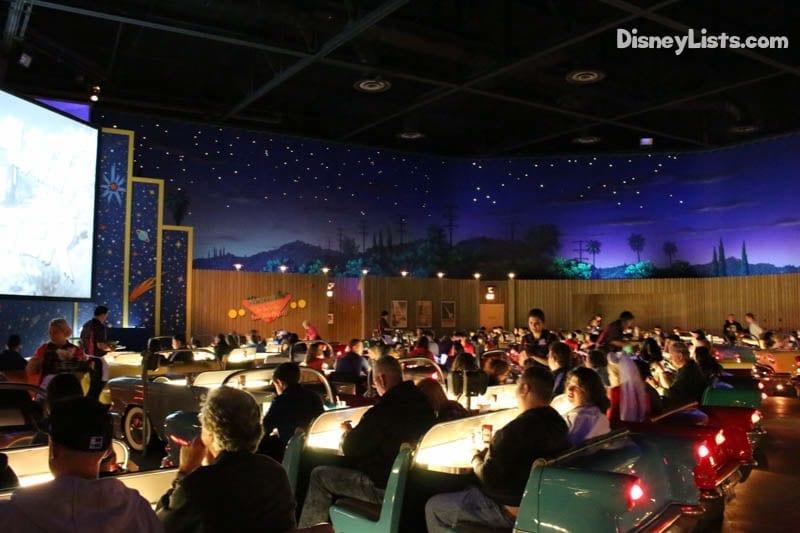 6 – Booking too many dining reservations in a day.
This is definitely a major rookie mistake.  Disney dining is absolutely amazing, but you definitely won't want to feel like you are eating all day long.  The food is plentiful and many guests are able to spread their meals to save money and time.  Plus with too many dining reservations in a single day, you are constantly watching the clock and worried about positioning yourself to be where you need to be for the next meal.  We typically only recommend 2 per day at the max, especially if you love character breakfasts.  If you don't care about breakfast, then 1 per day is great!
5 – Didn't check for discounts.
Editor's Note: During the phased reopening of Walt Disney World, the Disney Dining Plan is temporarily unavailable.
Most of the restaurants offer some kind of discount for annual passholders, DVC members, Disney Visa, Tables in Wonderland, etc.  Be sure to ask at the restaurant what discounts are available so that you can get any that apply to you and save a little bit on the meal.  If you are on the Disney Dining Plan, this won't help you, but would apply to eligible items that you purchase that aren't covered on the plan.
4 – Failure to check the prices or menu items.
It is a really good idea to browse the menus before you go to the restaurant.  You should do this for a couple of reasons.  The first is that you will want to be aware of the prices so that you don't experience sticker shock when you arrive.  This can help you from experiencing a stressful situation or worrying about your budget and what impacts the meal will have to it.  You should also check the menu and make sure that your family will like the offerings.  If you are worried about allergies, all of the Walt Disney World restaurants will cater to those needs and ensure you have something safe to eat.
3 – Skipping the resorts.
So many guests focus on the restaurants in the theme parks and forget about the many amazing resorts on property and their delicious restaurant options.  There are tons of resort options and they don't usually have the same crowds and waits that the restaurants in the theme parks do.  So you can likely get in much easier, especially without a reservation, and get to enjoy something new and different.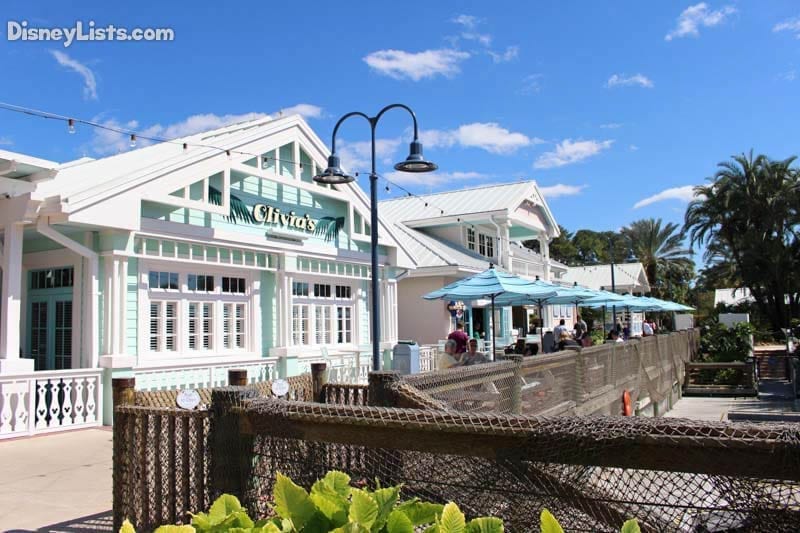 2 – Paying for water.
This is especially true at quick-service locations.  I see guest after guest buying bottled water with their lunches at quick-service dining.  If you are on the Disney Dining Plan and the drink is part of your meal (and NOT a snack entitlement), I can understand that, but otherwise, don't pay for water.  At quick-service dining locations where fountain beverages are served, they will also serve free cups of ice water.  The water doesn't taste the same as the water in the fountains that you may not have the taste for and is quite refreshing.  Many locations also have bars with various toppings for the meals that may also include lemon that you could add to the water.  You don't even have to be ordering food to get free water, either!
1 – Not prepared for character dining.
Editor's Note: During the phased reopening of Walt Disney World, character greetings are temporarily suspended. Chef Mickey's, Topolino's Terrace's Breakfast a la Art, The Garden Grill at Epcot, and Hollywood & Vine offer modified character experiences. 
If you are going to a character dining and paying the cost for the experience, then you should definitely come prepared.  It would be a shame for you to be there without a camera or autograph book and pen (if you collect autographs).  You will miss out on capturing those amazing memories.  Also, take time to be prepared when you sit down.  We typically like to make sure the kiddos are seated with easy access to get up and hug the characters or for the characters to lean in for a picture.  Also, keep your camera ready and make sure you pay attention to where the characters are before you get up to make plates or run to the restroom.  It makes everything flow much better and you will enjoy the experience more.
For a no obligation, FREE Quote on a Disney vacation package, please contact our travel partner Magical Vacation Planner at 407-442-0227 (407-442-0215 for Spanish). You can also request a FREE quote online by Clicking HERE.