Life is full of "firsts" that harbor great excitement, curiosity, and that fantastic butterfly feeling in the pit of your stomach. A favorite place of ours to experience "firsts" is Walt Disney World, of course! Check out our 11 best "firsts" and see how many you can relate to!
1 – Arriving at Disney Word
We can still remember the feeling of exhilaration the moment we drove onto Disney World property which is marked by a huge sign that reads, "Walt Disney World – Where Dreams Come True". Partnered with Mickey and Minnie welcoming guests, it's hard to keep focused on the road when you first cross into the Disney World realm!
2 – Seeing the Disney Landmarks
Enter Magic Kingdom for the first time… round the corner down Main Street U.S.A. and… PAUSE! Standing in front of you is the Cinderella Castle – only one of the most well-known and iconic landmarks in the U.S.A.! In that "first" moment of seeing the Castle, childhood rushes in and you instantly become a Princess or Prince as if you were 7-years-old again. While Cinderella Castle is the most awe-inspiring for us, Spaceship Earth at Epcot and the Tree of Life at Animal Kingdom hold their own punch of amazement.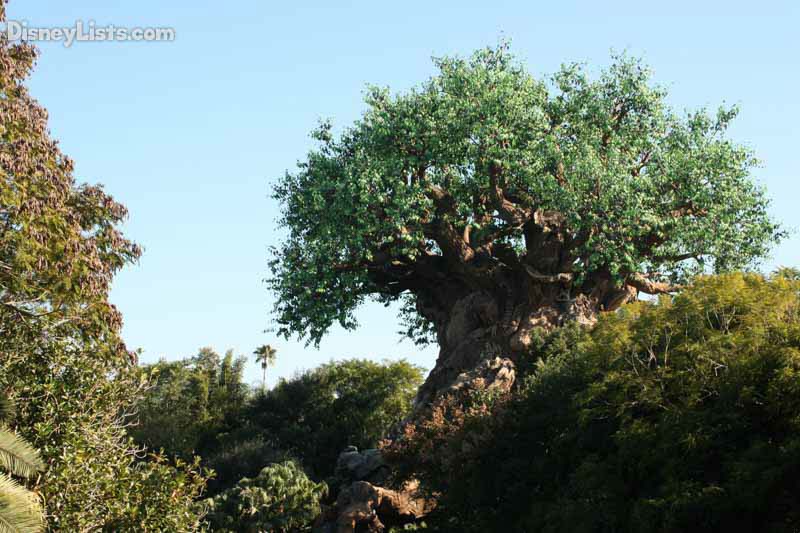 3 – Beaming during Happily Ever Fireworks
Editor's Note: During the phased reopening of Walt Disney World, fireworks are temporarily suspended.
You may have heard that some people cry the first time they see Magic Kingdom's Happily Ever After Fireworks. Maybe you've rolled your eyes and think it's just plain silly. Well, before you judge, you too might find yourself being overcome with emotion when you follow your favorite Disney characters on an adventure to seek out their destiny, face adversity and ultimately fulfill their dreams on the road to their happily ever after. You'll see a beautiful display of fireworks and amazing projections on Cinderella Castle dancing in tune with the Disney music.
4 – Meeting Mickey Mouse
 Editor's Note: During the phased reopening of Walt Disney World, character greetings are temporarily suspended. You'll see characters come through each park in short parades. Click here for more information on how to see characters during the phased reopening.
Walt Disney himself did a fantastic job of being sure we all remember that it all began with a mouse… Mickey Mouse that is! Mickey is upbeat and ready for a big hug from all guests that have come to see him. We especially remember our first time meeting Mickey at Mickey's Town Square Theater in Magic Kingdom!
5 – Eating a Mickey Premium Ice Cream Bar
The Mickey Premium Ice Cream Bar is around every corner while in the Disney parks and even at the Disney resorts. Why? Because it's amazing tasting and in the shape of Mickey! A trip to Disney isn't complete without one. Looking for a different flavor, but still a Disney must-do for firsts? Try a yummy Dole Whip.
6 – Riding on Iconic Attractions
Iconic attractions are spread throughout all the Disney World parks. Maybe you can remember your first time in your doom buggy on Haunted Mansion at Magic Kingdom. How about that first ride on Spaceship Earth at Epcot? Can you remember being shot out like a cannon on Rock 'N' Roller Coaster? And better yet, that favorite first of singing along to the live performance of Festival of the Lion King at Animal Kingdom. Disney attractions equal timeless "firsts" in our book of memories!
7 – Experiencing the "Highway in the Sky"
Disney's Monorail truly is a "highway in the sky" with it's easy access to and from the Transportation Ticket Center to Magic Kingdom or Epcot and to the Magic Kingdom Resorts. Incredible to watch skirt around Epcot and at the entrance of Magic Kingdom, taking a ride on the Monorail is an awesome "first". Take the Monorail into the Contemporary and experience riding straight through a resort!
8 – Dining with the Characters
Editor's Note: During the phased reopening of Walt Disney World, character greetings are temporarily suspended. Chef Mickey's, Topolino's Terrace's Breakfast a la Art, Minnie's Seasonal Dine at Hollywood & Vine, and Garden Grill offer modified character dining experiences.  Also, both Hoop-Dee-Doo Musical Revue or Spirit of Aloha are not available.
Enjoy top of the line food and service with your favorite characters stopping by for a visit! Chef Mickey's is a great "first" to dine with the characters as you will see some of the most popular characters such as Mickey, Minnie, Donald, Goofy and Pluto. Spend time with Alice, Mad Hatter, and Mary Poppins at 1900 Park Fare. Or check out a dinner show such as Hoop-Dee-Doo Musical Revue or Spirit of Aloha which has extremely talented Cast Members taking center stage. So many favorite "firsts" for us in this category!
9 – Staying On-Site
Visiting Disney World parks is one thing, but being able to stay on-site at a Disney Resort provides another magical first for us. Our first stay at a Disney Resort was at Disney's Old Key West which offered superb service and cleanliness that has been unmatched outside of Disney Resorts since. To make it even better for first-timers – add a special in-room package from Disney Floral and Gifts.
10 – Enjoying Special Events
Editor's Note: During the phased reopening of Walt Disney World, many special events have been cancelled or modified.
Disney is bursting with special events that we simply can't get enough of! We can remember our first RunDisney experience and all the excitement and energy that filled the Epcot parking lot at 4 am in the morning. We have amazing memories from our first time eating and drinking around the World Showcase during Epcot's Food and Wine Festival. Let's not forget about the first time we saw the Headless Horseman making his appearance during Mickey's Not So Scary Halloween Party. Get out there and enjoy Disney's special events and you'll be sure to make some unforgettable "firsts"!
11 – Encountering a Magical Moment
Magical moments seem to find us at Disney World. It can be something as small as a Cast Member giving our daughter two free trading pins when she lost her favorite pin and he saw she was upset about it. Or maybe a bigger experience such as our Mom pulling the sword from the stone at Magic Kingdom when she needed a special moment at the time. Whatever the situation, encountering a magical moment for the first time is what keeps us going back to Disney World time and time again.
For a no obligation, FREE Quote on a Disney vacation package, please contact our travel partner Magical Vacation Planner at 407-442-0227 (407-442-0215 for Spanish). You can also request a FREE quote online by Clicking HERE.