Planning your days at Walt Disney World is a lot of fun! I highly recommend that you have a bit of plan together and do some of the leg work before you go so that your family has set their expectations for everything that will be considered must-do attractions and are prioritized in the schedule. It can be overwhelming, and you can quickly take it too far…. So here are some excellent DO's and DON'Ts to help you with your planning:
7 – Make Disney Park Pass Reservations 
While introduced during the phased reopening, Disney theme park reservations are here to stay. You'll need a park pass reservation to each day you'll visit the parks. Guests with a ticket or Annual Pass must use the Disney Park Pass system to make a reservation in advance for each park entry.
Once guests log in to their My Disney Experience accounts on Disneyworld.com and link their tickets, they have access to a calendar of available reservation dates for each theme park; multi-day tickets require a park reservation for each day of their tickets. Families and friends can link their tickets together and look to arrange theme park entries at the same time. Park reservations are limited in number and subject to availability.
Click here for our guide to making park reservations – how to use your MyDisney Account of Disney World.
6 – DO check park and fireworks hours.
This is very important. As you plan your days and determine where you want to spend your time, you will definitely want to make sure you plan wisely, depending on which parks may close earlier than others. Sometimes there are also special events that can close parks early, and you may not want to plan that particular park on the day it closes early. You also need to check the fireworks hours to know when those will be on a specific night. This will help ensure that you work these shows into your schedule since they only occur at set times each night. These shows are all fantastic, and you won't want to miss them!
5 – DO determine what parks you will be at compared to the tickets purchased.
You will want to plan your days such that they match your park ticket purchase. If you didn't purchase park hopper tickets, then be sure that you don't plan meals in multiple parks or parks you don't plan to visit on that particular day. If you purchased the Park Hopper Plus Option, then you will want to schedule a time to do those activities so that you get that value out of your passes. If you map out your plans, you may determine that you don't need Park Hopper tickets, which can save you a little bit of money!
4 – DON'T forget to include transportation time and logistics.
Many guests forget to calculate the time that it takes to get from place to place around Walt Disney World. Waiting for the bus, monorail, boat, or Disney Skyliner takes time. Then you have to wait the time to make the journey. If you are going to a park, then you have to get through security, through the park entry, and then walk to your starting location. If you make dining reservations, you will want to consider all these logistics. This is also important to consider if you will be park hopping. Many guests feel like too much park-hopping takes too much time out of the day.
3 – DO plan your dining reservations to fit within your daily schedule.
First, you should definitely try to make your dining reservations as early as you can! The popular dining locations and times book up extremely fast. All hope is not lost if you don't get them right away since spots open up here and there, but you will feel more relaxed if you get them and know they are taken care of. Second, you will want to ensure that your dining selections work with your plans. You will want to make sure that the locations line up with the parks you plan to visit, that they don't conflict with evening shows that you want to see, that they aren't too early or late for your family, and that you don't plan too many meals, especially too close together, in a single day. All of these can add extra stress to your schedule, so they are pitfalls you will want to avoid.
2 – DON'T plan too much in the day when you feel rushed or stressed.
While it is definitely wise to have a little structure to your day and an idea of how you plan to approach the day so that you can see and do as much as possible. That being said, you definitely don't want to over-plan yourself. Leave extra buffer time in your schedule, so you have time to be a little spontaneous and take in everything around you. Don't plan more than two table-service meals in a single day; for some, even that is too many! Don't do too much park hopping as you feel like you are spending more time taking Disney transportation than you enjoy the parks. All of these things can make a huge difference.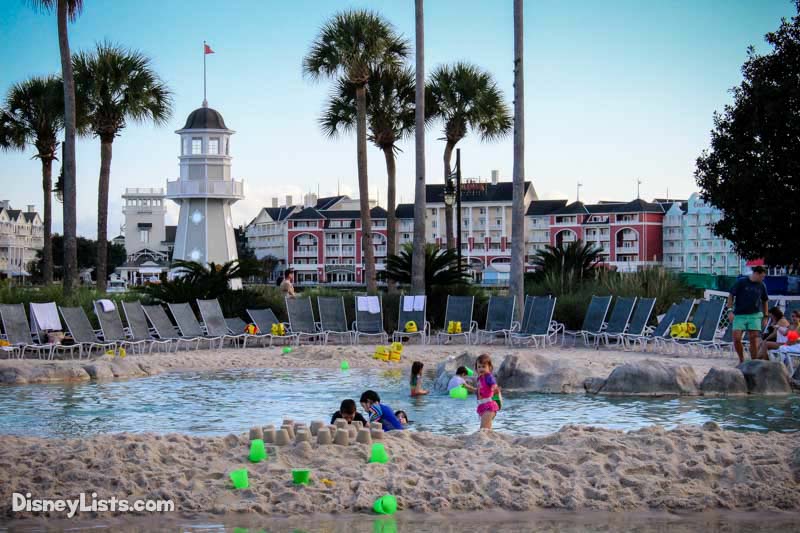 1 – DON'T drastically change your family's normal habits.
If your family isn't typically early risers, then it may not be a good idea to plan early mornings every single day. The same is true if your crew likes to get to bed early in the evenings. Adrenaline will help keep you going for a bit, but after a few days, your crew could get tired and crabby if they aren't getting enough rest. It is a great idea to work in a day at the resort, playing at the pool, for that very reason! Try to keep some normalcy to your routine so that everyone isn't totally thrown out of whack on vacation!
For a no obligation, FREE Quote on a Disney vacation package, please contact our travel partner Magical Vacation Planner at 407-442-0227 (407-442-0215 for Spanish). You can also request a FREE quote online by Clicking HERE.