Planning
7 Tips & Tricks for Less Stress On Your Walt Disney World Vacation
A Walt Disney World vacation is definitely a magical experience from the first attraction to the last glimpse of Cinderella Castle. While the attractions, entertainment, dining, and shopping are magical to enjoy, there is also a certain level of stress that accompanies a Disney vacation. There is the stress that comes with planning before leaving home, the physical stress from spending long hours in the parks each day, and the stress that comes with trying to see as much as possible in one vacation. In order to avoid stress and have a magical time in the parks, there are some simple tips and tricks that guests can follow that will make their lives a lot easier in terms of a Walt Disney World vacation. From simple planning and research to relaxing and making a plan, these tips are sure to alleviate stress. Here are seven tips and tricks for less stress on your Walt Disney World vacation.
1 – Book Advanced Dining Reservations
Editor's Note: During the phased reopening of Walt Disney World, the dining booking window is 60 days. 
The dining options in Walt Disney World are amazing and guests are sure to love enjoying certain full-service meals throughout their vacations. However, guests who do not plan ahead and make Advanced Dining Reservations are sure to run into stress on their vacations when those restaurants are fully booked or they have to spend lots of time waiting to be seated as a walk-up party. Advanced Dining Reservations can be booked up to one hundred and eighty days in advance and are absolutely necessary to save both time and stress on a Disney vacation.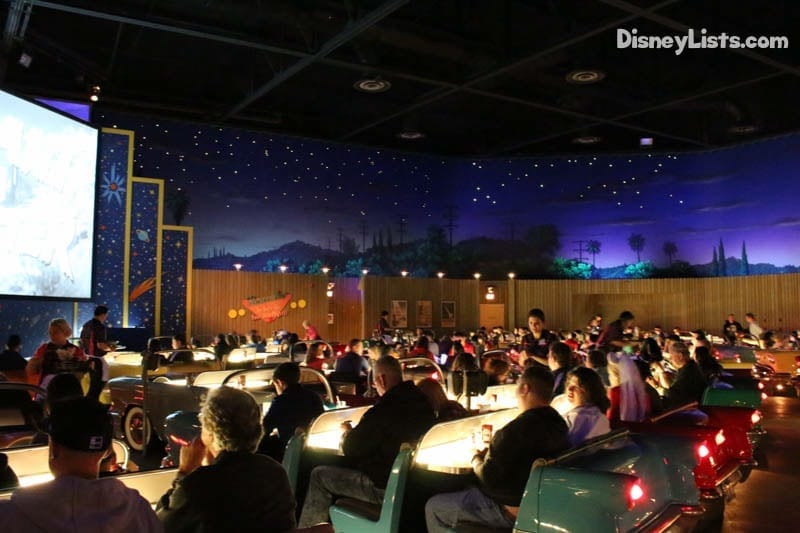 2 – Know What the Must-Dos Are
An easy way to feel stressed in Walt Disney World is attempting to see it all in one trip. There are simply too many attractions, entertainment, restaurants, and shopping options for this to be possible so guests need to accept that they will not get to see it all. The best way to avoid the stress of trying to do too much is making a list of must-do experiences. By knowing which attractions or experiences are must-dos and making them a priority, guests will be sure to check out their favorite things and not miss out on anything that they are really looking forward to.
3 – Know Where Things Are
Another way to become stressed on a Disney vacation is by feeling lost. Guests are smart to become familiar with the layouts of their Disney Resorts and the parks before leaving home in order to save lots of time and stress once on vacation. Guests should know where the front desk, Disney transportation options, concierge, dining, shopping, pools, and amenities are located at their Disney Resorts and also know where certain attractions and experiences are located in the parks. By knowing the location of things, guests can save time that would have otherwise been spent wandering around, stopping to ask for directions, or pausing to consult a map. The My Disney Experience App was recently updated to include step-by-step directions. If you're not sure where to go, try it out on your next trip.
4 – Know What Things Are
In addition to knowing the location of things, guests should also be familiar with what things are. By knowing what an attraction or experience entails ahead of time, guests can avoid any surprises in the form of experiences that are either not interesting to them or too intense for their preferences.
5 – Leave Extra Time
Nothing is as stressful on a vacation as running late. Walt Disney World is a massive vacation destination and while there is complimentary Disney transportation, it can sometimes be a lengthy process to get from one place to another. Guests who have booked special events, tours, or Advanced Dining Reservations should be sure to leave themselves plenty of time to arrive ensuring that they will not be late and avoid any stress in rushing.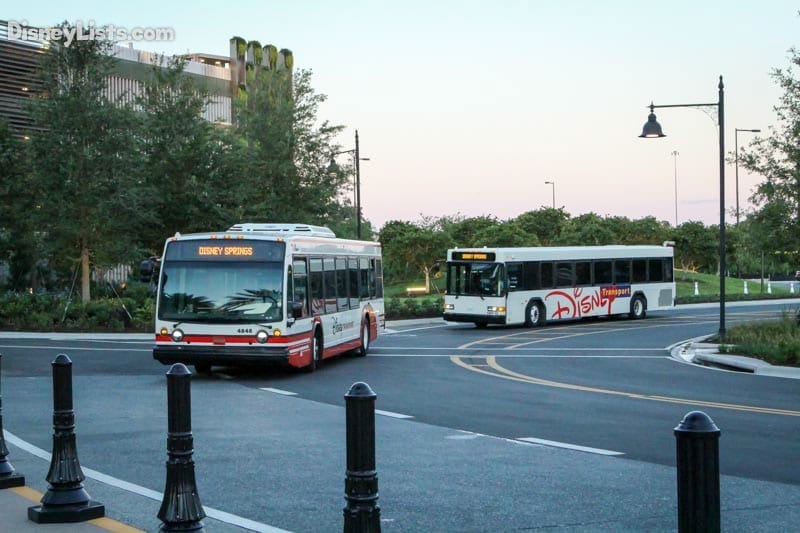 6 – Line Up Early
Editor's Note: During the phased reopening of Walt Disney World, parades, Fantasmic!, and Star Wars: A Galactic Spectacular are temporarily suspended. 
In addition to attractions, there are plenty of entertainment experiences that guests should not miss on a Disney vacation. These include a parade, the Festival of Fantasy Parade, in the Magic Kingdom and nighttime shows like Happily Ever After in the Magic Kingdom, Epcot Forever in Epcot, and Fantasmic! and Star Wars: A Galactic Spectacular in Disney's Hollywood Studios. All of these special experiences are very popular with guests, and it can be hard to find a great viewing spot on busy days in the parks. One of the easiest ways to avoid stress and ensure an amazing viewing location for these experiences is by lining up early. Guests who want to ensure amazing experiences should opt to line up at least an hour before showtime for an unforgettable time!
8 – Build in Time To Relax
Between running around in the parks all day and trying to see and experience as much as possible, it is very easy to become stressed on a Disney vacation. This makes it very important for guests to build some time into each day to just kick back and relax. Whether it is hanging out by the pool, taking a nap in the Disney Resort, or pausing to enjoy a full-service meal in air conditioning, spending some time each day relaxing is the best way to avoid stress on a Walt Disney World vacation.
For a no obligation, FREE Quote on a Disney vacation package, please contact our travel partner Magical Vacation Planner at 407-442-0227 (407-442-0215 for Spanish). You can also request a FREE quote online by Clicking HERE.