A considerable part of the Walt Disney World experience is the fun that can be had enjoying all of the fantastic resorts. It is definitely a great idea to plan at least one day during your stay where you focus on a staycation at the resort (you will become addicted) and enjoying all of the many amenities that you may not even realize are there! Here are some great tips to have a staycation at your Disney resort.
8 – Explore!
Each and every single one of the resort at Walt Disney World are absolutely amazing and perfectly themed. Every single detail is intentional and considered to perfectly fit the vision that the Disney Imagineers had when they were designing and building each resort. There is so much to see and do that you can spend hours just looking around at all the details, checking out the shops and walking the grounds. It is a lot of fun and will make you appreciate your resort even more. The cast members will also still give you stickers, buttons, and other magical moments, too! You definitely don't have to be in the parks to get all of the Disney magic!
7 – Fun in the sun at the pool.
This is probably the favorite way to enjoy a staycation for many guests. Everyone loves pool time, especially in the fantastic Disney pools. Many of the pools have water slides for guests of all sizes to enjoy, as well as water playgrounds that are comparable to mini-water parks! It is incredible to have all of that right at your resort, so you and the kids can play for hours and have a blast! Its great exercise, relaxing, and creates memories for you all!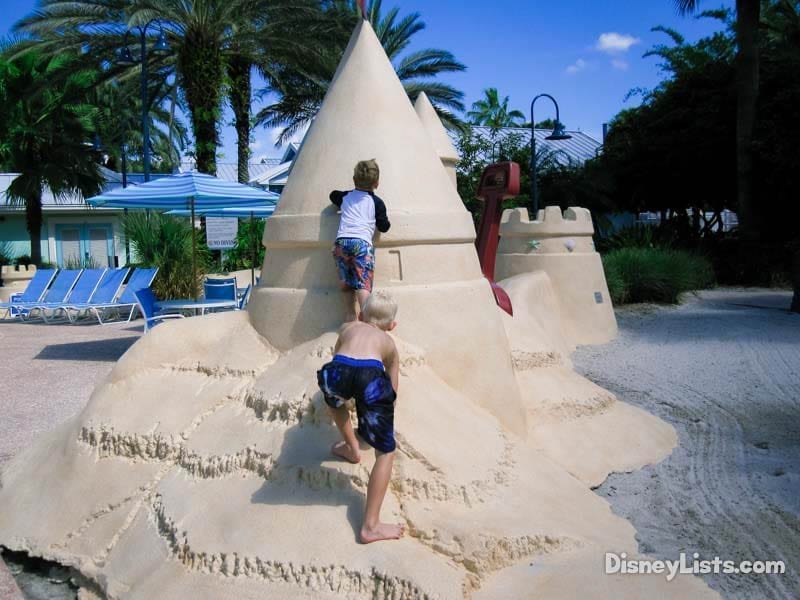 6 – Sample the various food options and snacks.
Each resort also has food locations that are also themed and designed to fit in with the overall theme for the resort. At the Value resorts, you will find a quick service location with numerous options. At moderate resorts, you will find a quick service location, a table service location. At deluxe resorts, you typically have a couple of quick-service options and a couple-table service options to pick from. The food and menu items are mostly unique across the various locations, so there is something new to experience while you dine, too. Disney food is much better than anything you would imagine for theme park food, so definitely get excited to treat yourself!
5 – Hit the trails.
Many of the resorts have amazing trails. You can walk, run, or even rent a bike to enjoy the trails with your family and get a little break from the hustle and bustle of the parks. Who says exercise can't be fun and beautiful? You can check your resort map for information about trails or just walk all over the grounds of the resort. I know you get a ton of walking in on park days, but walking for relaxation is an entirely different experience.
4 – Resort recreation activities.
Each of the resorts does a fantastic job of facilitating fun activities for resort guests. You will be given an activity guide when you check in, which will be your guide to all the fun. The events are different depending on which resort you stay at. There may be guided resort tours, various lessons, animal viewings, cookie or goodie decorating, etc. You can guarantee that each and every resort will have amazing pool activities. There will be music and dance parties for varying ages, with a Disney Junior Party and then a dance party that is better for all ages. There is pool bingo, Disney trivia games, etc. There is so much fun to be had that it seems like there is always something going on! Also, if you are at a resort with a spa or salon service, take a break for yourself and make an appointment! Everyone loves a little bit of pampering on vacation!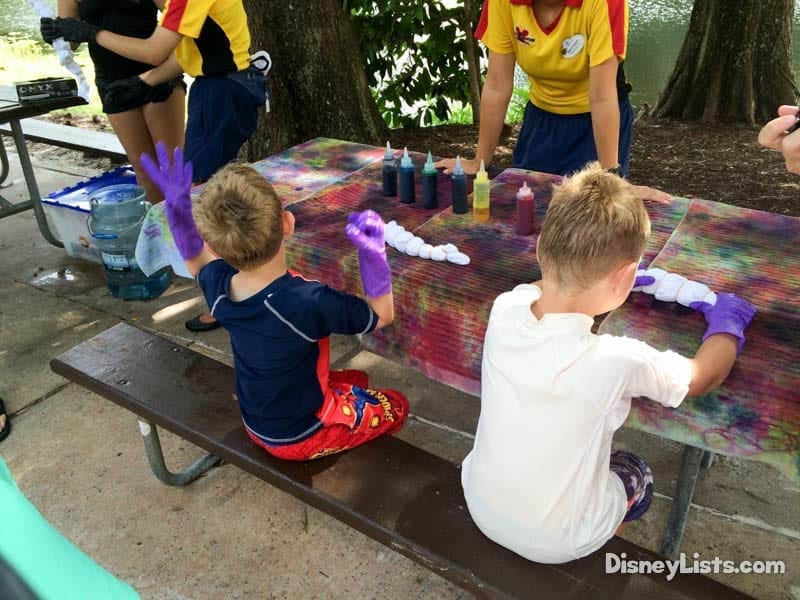 3 – Evening shows and fireworks.
On your recreation guide, you will also notice times for a couple of other evening events. Many of the resorts offer an evening campfire where you can enjoy a relaxing campfire with other guests and other fun/games that may be in store. Many resorts also provide a movie under the stars, too. There will be a movie schedule for what will be shown each night, but you can watch a favorite Disney movie with your family out under the stars in the middle of your fantastic resort. It is so much fun and a great way to close the evening. Depending on which resort you are staying at, you may also be able to see views of the evening fireworks from Magic Kingdom or Epcot, or you may also get a view of the Electric Water Pageant. Sometimes these views are even better and much more relaxing than being inside the parks with all of the crowds.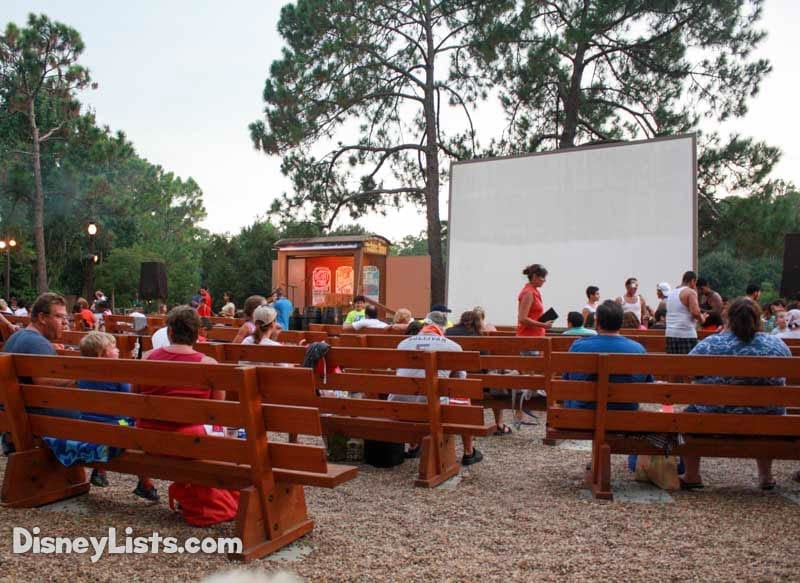 2 – Visit other resorts.
I know I mentioned that some of the activities available depend on which resort you are staying at, right? Well, go and visit some of the other resorts, too! You aren't limited to only enjoying the activities and amenities at your resort, you are free to visit and explore the other resorts. You could spend days exploring all of the different resorts and have a total blast! It's also an excellent opportunity to see where you may want to stay on your next vacation! Just keep in mind that you aren't allowed to pool hop, so if you are planning a swimming day, you will need to plan to stay at your resort.
1 – Bring your own fun!
The main reason why most families come to Walt Disney World is to make amazing memories and have an amazing, magical vacation together, right? Disney does their best to provide that to every guest every time they are on property, especially for guests at the resorts. This doesn't mean you can't bring some of your own fun to enhance your Disney experience. Bring games, crafts, and other activities you can enjoy while enjoying the resort amenities. We love to bring decks of cards with us and play cards by the pool or from a fun spot where we can people-watch and enjoy playing games together. You can also create scavenger hunts and other games to play at the resort that will build memories and keep everyone having the time of their lives!
For a no obligation, FREE Quote on a Disney vacation package, please contact our travel partner Magical Vacation Planner at 407-442-0227 (407-442-0215 for Spanish). You can also request a FREE quote online by Clicking HERE.