We totally love our kids, right? Well, YES! We do a lot for our kids, and taking them on Disney vacations is one of those things that we all love to experience with them. There are definitely some things that we wish these kids knew about their Disney vacation though that apply to kids of ALL ages:
10 – It isn't cheap.
Sometimes kiddos take vacations and fun for granted and don't understand or realize the value of a dollar and the costs associated with vacation. We just want the kids to understand the savings and work that is required to have the money to be able to bring them on the vacation so that it is appreciated. I know the key for my kids is that I want these trips to be looked at as an amazing experience and treat for the family and not an expectation or an entitlement.
9 – A lot of planning was involved.
It's a great idea to involve your kids in as much of the planning as possible (unless it is a surprise trip, which is completely awesome). Either way, there is a lot of planning that goes into a Disney vacation that kids don't even realize. There is budget planning, travel coordination, scheduling vacation time at work, someone to watch the pets, resort reservations, dining reservations, packing coordination, etc. It can definitely be a lot of work, but also a lot of rewards.
8 – Mickey and the characters aren't scary!
Editor's Note: At this time, up and close character greetings are temporarily suspended in most locations. However, you can now enjoy "individual time" with Mickey Mouse at Town Square Theater and the Princesses at Princess Fairytale Hall, Minnie Mouse at Red Carpet Dreams and Disney Junior Pals at Disney's Hollywood Studios, and Mickey Mouse at the Imagination! pavilion at EPCOT. The characters are roped off, so no hugs at this time (and autographs), but you'll have time to greet Mickey and get a selfie from a distance. You'll also still see characters come through on special cavalcades throughout the day. You may also see characters pop up at different locations throughout the parks and greet guests from a distance.
My kids are 5 and 2, and I deal with this on the regular during Disney visits. My oldest was always afraid but has come around since. My youngest used to love the characters and has recently decided that he gets scared when they are up close (yet also cries when they leave… go figure). I know many other parents out there LOVE character interactions like I do and just want our kids to understand that they really aren't scary, and in no way are they going to hurt them! It sure would make for much better pictures!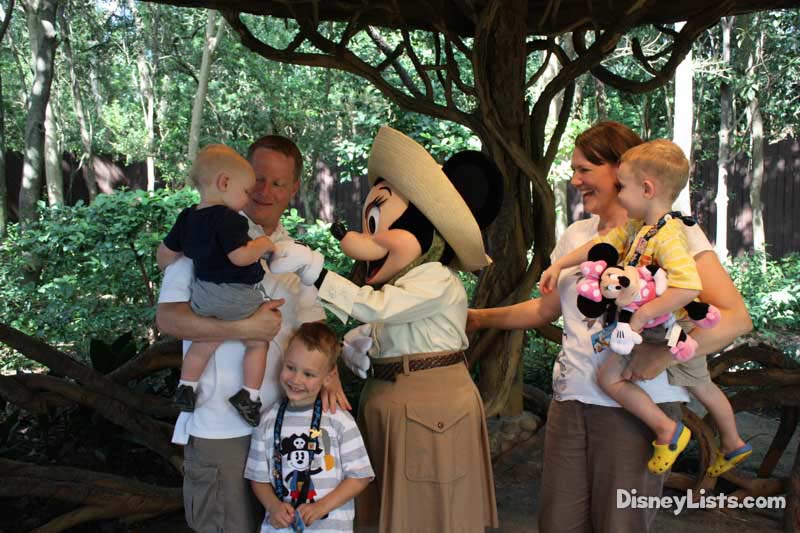 7 – There will be lines, but we can still have fun.
Yes, we know that you want to get right on the ride or see the show, but there are lines. We can try to make those lines fun, and we can talk about all the fun to come in the day, but we have to be patient and wait in the lines. There is just no way around it, so we might as well all stay in a good mood and try not to get impatient! I know we have all dealt with or have seen kids in line that are having trouble being patient and standing in line.
6 – We won't let you go thirsty or starve.
No whining is needed when you are hungry or thirsty. Just a simple, "Mom, I need a drink" or "Mom, I'm hungry" will suffice. No whining and meltdowns, PLEASE! We will happily get them what they need and make sure they aren't getting dehydrated or have growling tummies. I know for me it is the whining or poor tone that goes through me and makes the experience not so magical.
5 – The Haunted Mansion also isn't scary!
I, fortunately, haven't had to deal with this, but have talked to many parents who have. Just by looking at the Haunted Mansion and based on the name and instant impression is formed for them that it is scary. We all know how stubborn they can be, and it can be hard to convince them otherwise, but we sure do wish they could just give it a chance and realize that it is not a scary attraction, and nothing is going to jump out at them or grab them. There are no chain saws, no killer clowns, and no knife-wielding maniacs (Although the bride, Constance, does hold an axe… but I digress)… I'm sorry to all the parents out there who are struggling with this one!
4 – Enjoy looking around and taking it all in, but please stay close and don't lose us.
Lost child situations aren't all the child's fault, but it sure would be helpful if they would understand and consider what it would feel like to be lost, so they put extra care in staying close, holding hands, not wandering off, etc. As a parent who did get separated from our 2-year-old in Adventureland (of course there is a story…), we really hope he remembers and that never happens again! Even the best laid child-wrangling plans have their moments of weakness, so it sure would be nice if these kiddos understood that and worked with us on it!
3 – Tell me when you are tired instead of a meltdown.
If only kids could calmly say, "Mom, I am really tired and could use a nap." Granted, they don't want a nap since they don't want to stop the fun, but they are too cranky to function. Since we are "wishing," then I know this is definitely a wish for many of us out there. I always try to plan a nap and rest time for the kids to prevent issues, but it sure would be nice if they would just tell me. Granted, even if they did tell us, we'd have to listen to them to get the benefits. There are many parents out there who keep pushing their kids along all day and then get frustrated when they shut down. Kids, we acknowledge there is a balance there from both sides, but help us out!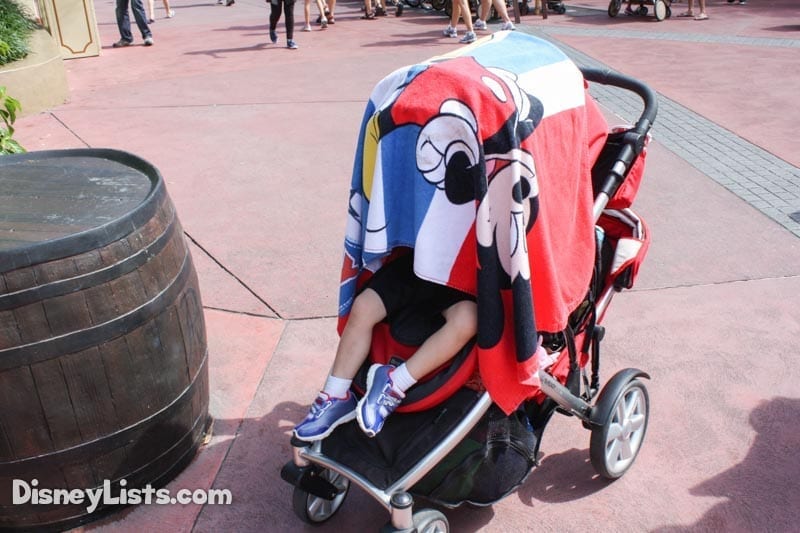 2 – We love trying to enjoy the experience through your eyes.
I can probably speak for a lot of parents out there when I say that we parents probably spend as much time watching the looks and reactions on our kids' faces as we do actually watching the shows, characters, rides, fireworks, etc. I have been to the parks countless times over the last 12 years, and I still tear up every time watching my kids react to Wishes or seeing Cinderella's Castle, and really just about any moment where I can see the wonder and joy in their eyes. (Sappy, I know…) I love that they get so immersed in the experience that they don't even notice me watching them. All of the planning, cost, and headache drifts away, and everything is perfect in those moments.
1 – We are really going to miss and treasure these moments when you are all grown up.
So I mentioned those sappy tears, part of that stems from the fact that these kids grow way too fast. Our kids have been going on Disney vacations since they were in the womb and then as early as 8 weeks old. Fortunately, they still love our Disney time and vacations! They are still growing so fast that I know the days are numbered until they are off to college and onto their own lives. That is the sad fact that all of us parents have to face, and we wish our kids understood and appreciated just how much these magical moments mean to us because we are going to hold onto them and treasure them when we are coping with the realization that they are grown and starting their own families and memories.
For a no obligation, FREE Quote on a Disney vacation package, please contact our travel partner Magical Vacation Planner at 407-442-0227 (407-442-0215 for Spanish). You can also request a FREE quote online by Clicking HERE.