Planning
Top 10 Ways to Save Your Energy During Your WDW Vacation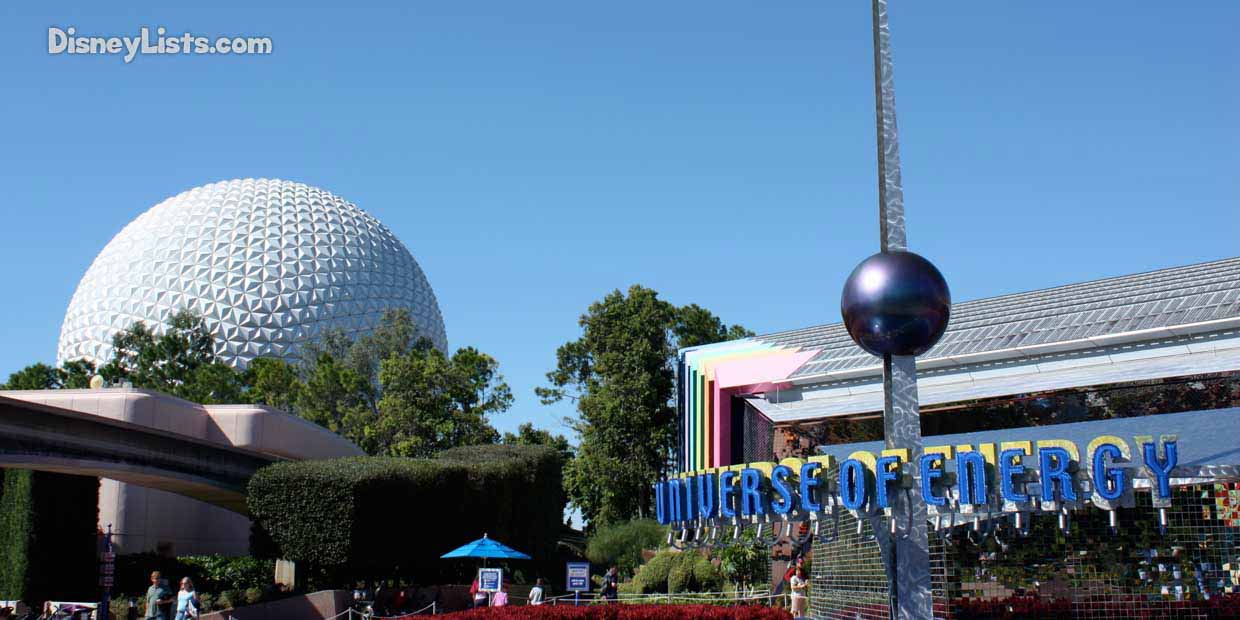 10 – Hydrate
Whether it's the middle of August or the middle of March, it's essential to stay hydrated. Walking around the parks can be exhausting and draining, and one of the simplest ways to keep your energy up is drinking water. Carry a water bottle with you, pick up a sports drink or ask for a cup of water from any of the quick service locations for free, there are also water fountains all over the park. You will notice a big difference in your mood and energy levels if you stay hydrated.
9 – Take in the Details
Disney is all about the details. Take your time when visiting the parks, slow down while you go from attraction to attraction, and take in all the little bits of magic. Notice the windows along Main Street, the billboards in Hollywood Studios, how the pavement changes as you move through Animal Kingdom, and look for Hidden Mickeys because they are everywhere! Appreciating the details in the parks will force you to slow down, and in turn, you'll conserve your energy.
8 – Naps 
You might be thinking, how could you ever take time out of your day for a nap when there are so many attractions to ride and characters to meet, but if you don't stop to rest, you won't have the energy to do it all. It's easy for small children to take a nap in a stroller, but for adults, it's a little trickier. Some have been known to catch some quick shut-eye in shows like the Enchanted Tiki Room or the Carrousel of Progress, though we recommend actually seeing these shows. Another option is to head back to your resort for a nap if you're staying on property. You'll wake up refreshed and ready to meet princesses and tackle rides.
7 – Relax by the Pool
Every resort has a pool where guests can cool off, as well as lounge chairs and umbrellas. Some resorts also have hot tubs that are great to relax in at the end of the day. Whether you hit the pool mid-day or later in the evening, you'll find your energy is restored when you stop to take a break by or in the pool. If you are visiting Blizzard Beach or Typhoon Lagoon, save some energy by hopping in the lazy river at the waterparks, they're fun, and the current will do all the work for you!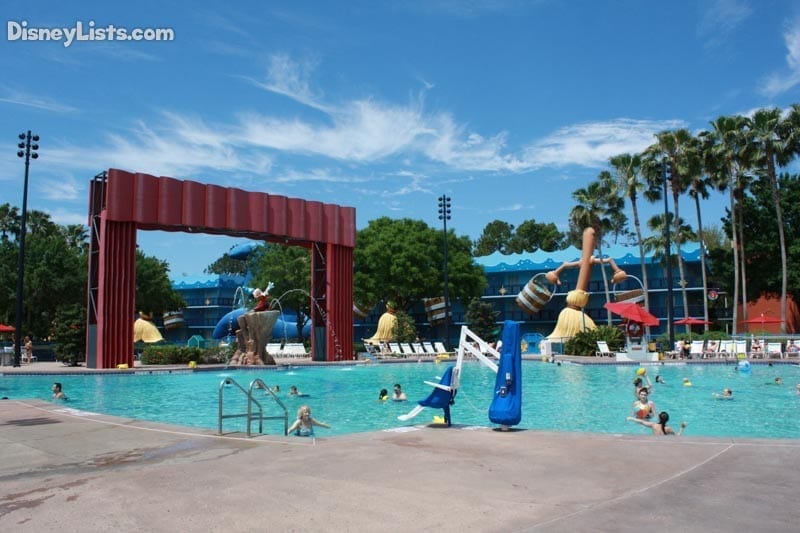 6 – Find Some Shade
An excellent way to save some energy is to find some shade, which isn't always the easiest thing to do at the parks. If you're going to eat at a quick-service location, look for one that has covered outdoor seating. Tom Sawyer Island has a lot of shade to offer guests, and even some cool caverns to explore. Getting out of the hot and bright sun, even for a few minutes will help you conserve energy while you trek around the parks.
5 – Use the Transportation
Disney has a fantastic transportation system. There are buses, boats and the monorail that will transport guests from the resorts to the parks. Some transportation within the parks can help you save your energy. If you're visiting the Magic Kingdom, the Walt Disney World Railroad is a great way to get from one land to another, or you can take a 20 -minute relaxing ride on the train as it chugs around the kingdom. At Epcot, you can hop on a boat for a short trip across the World Showcase Lagoon. Taking this boat will save you from traipsing around the entire Showcase, and it makes for a lovely ride across the water. Park hopping between Epcot and Disney's Hollywood Studios? Enjoy a relaxing ride on the Disney Skyliner while enjoying some fantastic views. 
4 – Have a Leisurely Meal
Have a leisurely lunch or dinner. There is no better way to save and gain some energy than by sitting down with your friends and family and recharging with a delicious meal. Disney's table service restaurants offer great theming and the perfect spot to take a well deserved and needed break in your day. It's also a great place to discuss what you'll do with the rest of your day at the park.
3 – See Some Entertainment
Editor's Note: During the phased reopening of Walt Disney World, not all shows or attractions have resumed operation. Check your MyDisney Experience App for what will be open during your trip.
If you want the energy you'll need to spend all day and evening at the parks, you should visit some of the more relaxing attractions, like the shows. Each Disney park has a few shows with live entertainment or Audio-Animatronics. At Hollywood Studios, you can see Beauty and the Beast, Animal Kingdom has Finding Nemo, Magic Kingdom has the Carrousel of Progress and the Country Bears, and Epcot has films in three of the countries in the World Showcase. These shows and attractions will give you at least 15 to almost 40 minutes of seated entertainment in air-conditioned comfort (except for Beauty and the Beast, which is outside). Breaking up your day with shows is a great idea when trying to save energy.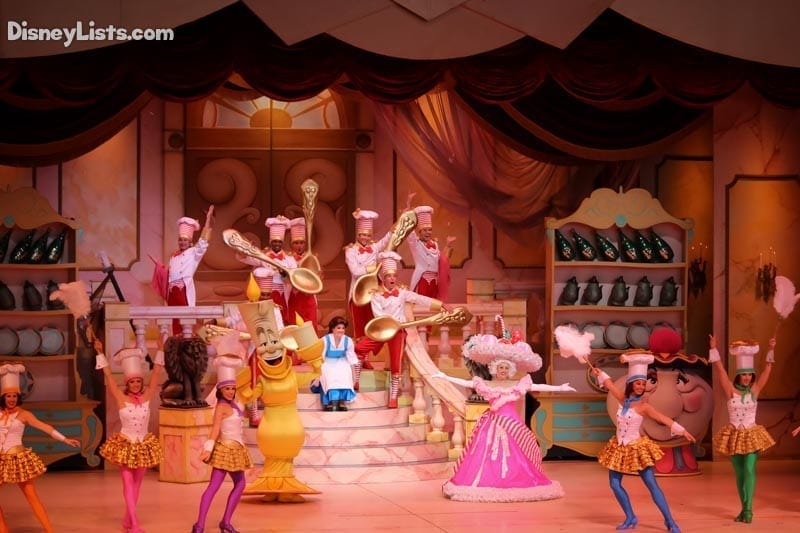 2 – Pre-Plan
You can save yourself some mental energy by doing some pre-planning for your day at the park. Take the time to formulate a basic plan for the day, leave some room for flexibility, but you will feel less stressed and have more energy to face the day if you aren't worried about what to do or where to go next.
1 – Know the Park Layout
It's an excellent idea to grab a park map ahead of time and know the park layout. You can waste a lot of energy re-tracing your steps, or moving back and forth between attractions. Try to avoid backtracking and visit attractions that are closer together and move through the park in a way that conserves your energy and your time.
For a no obligation, FREE Quote on a Disney vacation package, please contact our travel partner Magical Vacation Planner at 407-442-0227 (407-442-0215 for Spanish). You can also request a FREE quote online by Clicking HERE.