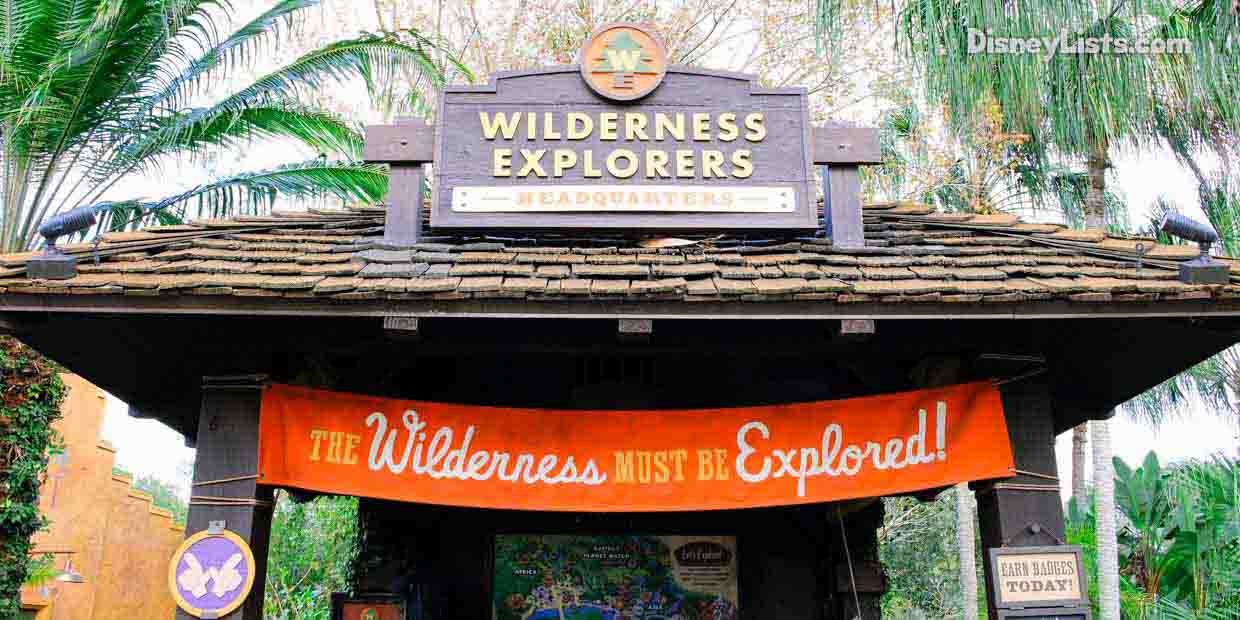 Wait, learning spots at Disney World? Absolutely! Homeschooling, summer learning, or just because – Animal Kingdom is the perfect place to head for a fun and informative field trip. Plus, teachers and parents – a field trip to Animal Kingdom is a really great excuse to go to Disney! Here's a list we've gathered of the top learning spots at Animal Kingdom. Keep in mind this list is in alphabetical order, and while one learning spot might appeal to some, it might not to others. Check with your kids or students and see what appeals the most to them… or try to do them all!
7 – Dino-Sue
On the way to the thrilling attraction DINOSAUR, you may just bump into Dino-Sue! This huge Tyrannosaurus Rex bone structure is a reproduction of the T-Rex skeleton that was discovered in South Dakota. Not only is Dino-Sue massive in her 13-foot tall, 40-foot long stature, but her fossil is actually the largest and most complete T-Rex skeleton ever found! It's not very often you can share a moment with a reproduction of a 67-million-year-old dinosaur. Get ready to stand tall with Sue and snap a few pictures!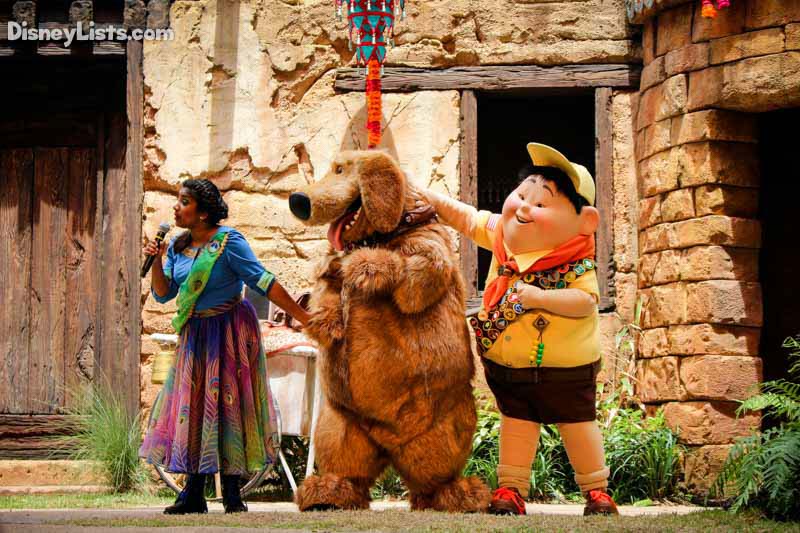 6 – UP! A Great Bird Adventure
Editor's Note: During the phased reopening of Walt Disney World, this show has been temporarily modified. The temporary show is led by the bird handlers and Russell and Dug do not appear.
There's a live bird show in Animal Kingdom and we're wild for it! Senior Wilderness Explorer Russell and his furry pal Dug from Disney•Pixar's animated hit film UP join bird experts on a new adventure featuring encounters with birds from around the world. UP! A Great Bird Adventure replaced Flights of Wonder and provides a nice upgrade that should make the show more engaging for younger visitor. The birds perform tricks and beautiful flights for the two hosts who aim, along with Up stars Russell and Doug, to teach guests about the importance of conservation and preservation.UP! A Great Bird Adventure is truly an amazing show that can't be missed in Disney's Animal Kingdom!
5 – Gorilla Falls Exploration Trail
Gorillas, hippos, and exotic birds – Gorilla Falls Exploration Trail is an excellent learning spot to stroll through. Animal Kingdom's meticulous replication of the tropical Pangani forest in Africa works beautifully with these creatures' natural habitat. Explore this habitat and learn more about each animal while appreciating their beauty along the trail.
4 – Habitat Habit
Learn all about habitats and how we should make it a habit to take care of the habitats around us! Located in Rafiki's Planet, as you exit the Wildlife Express Train begins to wander the path to enjoy a self-guided tour, which is great for going at your own pace. What exactly do animals need to survive in their environment, and what can we do to ensure their habitat stays as they need it to? Habitat Habit may just help answer these questions.
3 – Kilimanjaro Safaris
Kilimanjaro Safaris takes the lead for a perfect mix of fun and learning! Guests to the Safari have the opportunity to explore the closest experience to a true African Safari in Florida. This 18-minute cruise in your expedition vehicle while on the look for the 34 different species, is an incredible adventure for all ages! The Cast Member Safari Guide provides guests with a little lesson along the way. The scenery, animals, bumpy ride, and informative guide make Kilimanjaro a hands-down top learning spot must-do!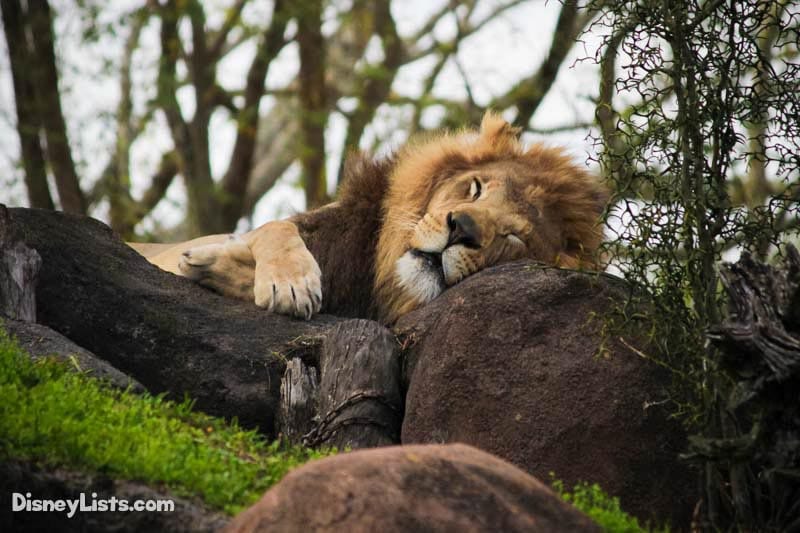 2 – Maharajah Jungle Trek
What would all this learning be without a trip to South Asia? The Anandapur Royal Forest awaits eager explorers! Check out some animals you may have never seen before, such as gibbons, elds deer, blackbuck, Komodo dragon, Malayan flying fox, water buffalo, and over 50 species of birds. Be sure to stop by the observation stations and listen to the information knowledgeable Cast Members may be sharing.
1 – Wilderness Explorer
Our top learning experience the free program for children and adults called Wilderness Explorer. Wilderness Explorers is a program at Disney's Animal Kingdom to engage guests of all ages in learning about animals and the Wilderness. Russell from the Pixar movie, UP, was a Wilderness Explorer and loved earning his badges, so now guests at Animal Kingdom get to also be a part of the Wilderness Explorer crew. Search for animals, learn a little along the way, and earn badges, which are stickers that are placed within their Wilderness Explorers Guide. Add this program to your field trip plans, and the kids will be having so much fun, they will have no idea they are learning along the way!
For a no obligation, FREE Quote on a Disney vacation package, please contact our travel partner Magical Vacation Planner at 407-442-0227 (407-442-0215 for Spanish). You can also request a FREE quote online by Clicking HERE.