Dining at Walt Disney World is definitely a big part of a Disney vacation.  We all love a delicious meal, along with a unique experience.  Signature Dining restaurants at Walt Disney World provide all of that and more.  They are amazing culinary experiences and places to create special memories.  Here are six things that you definitely need to know about Signature Dining at Walt Disney World.
6 – There may be a dress code required.
Many of the Disney Signature Dining experiences require dress codes, especially the ones at the resorts.  The dress codes aren't formal dress, but a bit dressier than casual clothes.  The dress code requires that men wear nice pants or shorts with a polo, button-up shirt or t-shirt with no offensive language.  Women are required to wear nice capris, shorts, pants, or dresses with a blouse or a t-shirt with no offensive language.  There are no swimwear, cutoffs, etc., allowed in these restaurants.  It helps to create a more upscale environment that is great for special occasions, celebrations, or romantic date nights.  You will want to be sure to pack clothes that meet the dress code if you plan on dining at these locations.
5 – The restaurants can be on the pricey side.
Disney's Signature Dining experiences are definitely ones that you will need to budget for.  The meals typically range from $35 – $80 just for the entrée per adult.  If you start adding appetizers, sides, desserts, and beverages, the bill will add up quickly.  You will want to be sure that you are prepared for this since it can cause sticker shock when you see the prices if you aren't aware.  The meals are definitely worth it, though.  I highly recommend that you experience at least one of these Signature Dining experiences during your trip so that you get to enjoy a special meal with your family.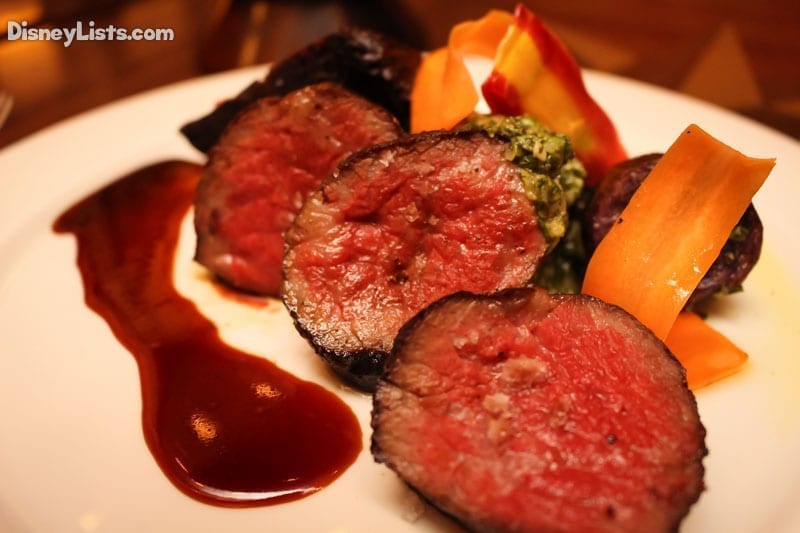 4 – Know which restaurants are considered Signature Dining restaurants.
Certain restaurants are labeled as Signature Dining restaurants with menus that top Disney chefs created.  The restaurants and services that have been deemed as Signature Dining experiences are as follows:
The Boathouse, Disney Springs
California Grill, Disney's Contemporary Resort (Dinner)
Cinderella Royal Table, Disney's Contemporary Resort
Citricos, Disney's Grand Floridian Resort (Dinner)
Flying Fish, Disney's Boardwalk (Dinner)
The Hollywood Brown Derby, Disney's Hollywood Studios
Jaleo by Jose Andres
Jiko – The Cooking Place, Disney's Animal Kingdom Lodge (Dinner)
Le Cellier Steakhouse, Epcot – Canada Pavilion
Monsieur Paul, Epcot – France Pavilion (Dinner)
Morimoto Asia, Disney Springs (Dinner)
Paddlefish, Disney Springs
Narcoossee's, Disney's Grand Floridian Resort (Brunch and Dinner)
STK Orlando, Disney Springs
Takumi-Tei, Epcot – Japan Pavilion
Tiffins: Animal Kingdom
Topolino's Terrace – Flavors of the Rivera (Dinner)
Victoria & Alberts – Disney's Grand Floridian Resort
Wolfgang Puck Bar & Grill
Yachtsman Steakhouse, Disney's Yacht and Beach Club (Dinner)
3 – Dining requires two entitlements on the Disney Dining Plan.
Editor's Note: At this time, dining plans are temporarily suspended. However, Disney has confirmed they will return. 
If you are on the Disney Dining Plan, then you are able to use your dining plan entitlements at the majority of the restaurants at Walt Disney World.  This includes many of the Disney Signature Dining locations.  If you choose one of these locations while on the dining plan, then it will cost you two entitlements per person.  You will have to budget the entitlements to make sure that you have enough to last for your meals for your trip, or you will have to pay out of pocket.  It is also important to remember that gratuities are not included in the dining plan, so you will have to pay for that separately.
2 – Not all 2 entitlement meals are considered Signature Dining.
Two other entitlement meals at Walt Disney World aren't considered Signature Dining locations.  These are experiences like in-room dining and dinner shows.  They are great dining locations and experiences but aren't part of the Signature Dining family.  They won't be subject to the dress code requirements that Signature Dining restaurants are.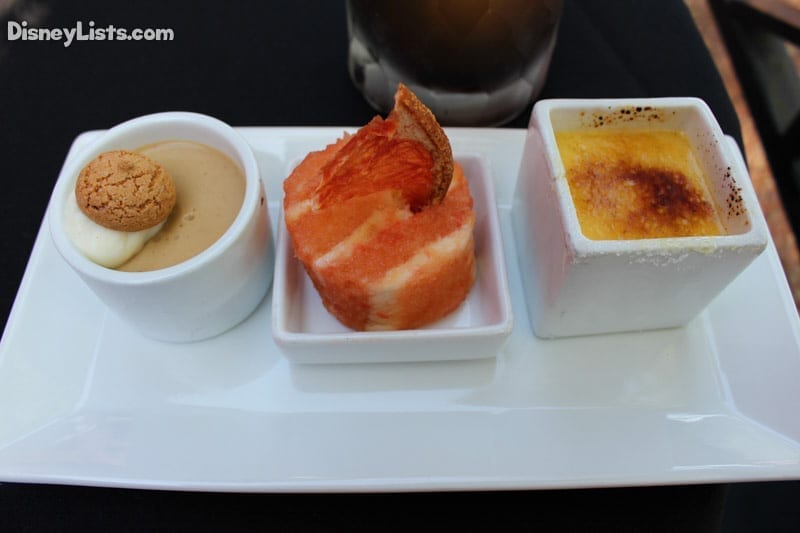 1 – The Disney Dining Plan entitlements may not be the best value for Signature Dining.
You definitely can get your value out of using two entitlements, but you need to weigh out the prices and options to determine if they will be the best use of your entitlements.  If you don't get the most out of them, then you could always pay out of pocket for the meal.  Typically most Disney table service meals start in the $20 range and only go up from there, especially if you like to order the steak or higher-end items.  You will want to look at your reservations and compare the menus for the different restaurants and what you think you will order.  If the cost of two meals is less than what you would likely spend at the Signature Dining location, then the Signature Dining location is the best deal.  It can take a little bit of research, but if you want to get the most value, then that is the way to do it!
For a no obligation, FREE Quote on a Disney vacation package, please contact our travel partner Magical Vacation Planner at 407-442-0227 (407-442-0215 for Spanish). You can also request a FREE quote online by Clicking HERE.