While each of the theme parks in Walt Disney World is amazing, the guest favorite tends to be the Magic Kingdom. The park is full of beautifully themed lands which are brimming with attractions, dining, entertainment, and shopping for guests to enjoy. The Magic Kingdom is actually home to the most attractions of any of the Walt Disney World theme parks, making spending a lot of time there totally worth it. While many guests love to head straight for thrilling and popular attractions like Splash Mountain, the Seven Dwarfs Mine Train, Space Mountain, and Peter Pan's Flight, there are plenty of other attractions which tend to be often overlooked. Even though these attractions are often overlooked, they are totally worth a visit when enjoying time in the park! Here are seven not to miss attractions that are sometimes overlooked by guests in the Magic Kingdom.
1 – Walt Disney's Enchanted Tiki Room
Adventureland in the Magic Kingdom aims to transport guests to exotic and tropical locales in far off destinations. One attraction, in particular, serenades guests with the beautiful sounds of the islands in a tiki paradise. Walt Disney's Enchanted Tiki Room features a cast of beautiful birds, flowers, and tikis who entertain guests from their perches above. The attraction is housed in a many-tiered building with thatched roofing, and the show begins when guests wait in an open-air area for two birds to introduce them. Once inside the theater, guests sit below, while the many members of the cast above begin to serenade them with memorable songs. Walt Disney's Enchanted Tiki Room is a fantastic attraction to enjoy beautiful scenery and music and memorable characters.
2 – Swiss Family Treehouse
Also found in Adventureland is an attraction that is often skipped by guests who don't want to have to climb! The Swiss Family Treehouse brings guests into the world of the Robinson family, who was shipwrecked on a tropical island where they built their unique home high up in a tree using natural materials. Guests who enjoy the Swiss Family Treehouse can climb up many stairs to enjoy checking out how the family has made the tree their home. Along the way, guests pass through bedrooms, living areas, and the kitchen and can marvel at some of the inventions that the family created. The best part about the Swiss Family Treehouse is the beautiful view of the Magic Kingdom from the top. Guests can look out across the park all the way to Tomorrowland and enjoy amazing views, especially at sunset.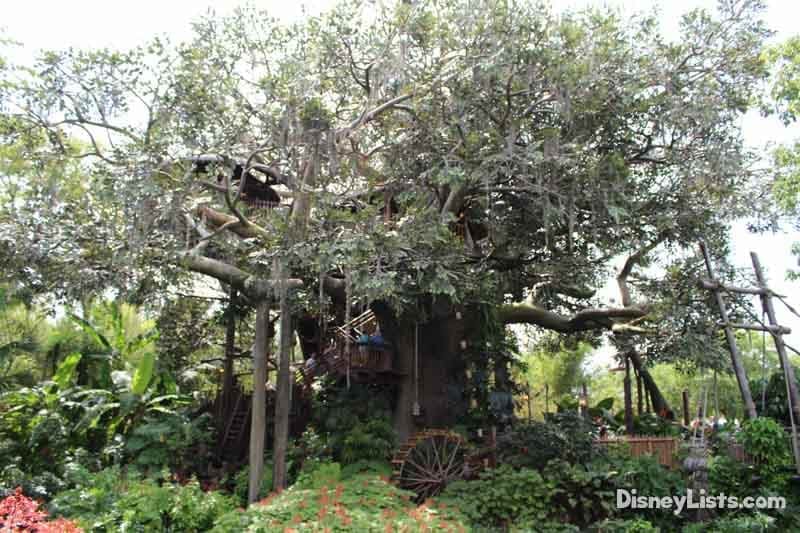 3 – Country Bear Jamboree
Over in Frontierland is an attraction that is sure to have guests stomping along by the end. The Country Bear Jamboree takes place in Grizzly Hall and features a cast of many different singing bears. Henry is the host of the show, and he introduces acts like Liver Lips McGrowl, Teddi Berra, Big Al, and Trixie. The bears each perform catchy songs and come together in a grand finale, which will have guests clapping and stomping along for sure. The Country Bear Jamboree is often passed over by guests who are headed to other attractions in the Magic Kingdom, but it is a classic that is definitely worth a visit while in the park.
4 – Hall of Presidents
A patriotic attraction that is often overlooked by guests can be found in an impressive brick building in Liberty Square. The Hall of Presidents at first brings guests into a remarkable lobby where historical artifacts and items from the Presidents of the United States are on display. Once seated inside the massive theater, guests can enjoy a show where all of the Presidents stand together on stage as one unit. A highlight of the show is Abraham Lincoln standing up from his chair to recite the Gettysburg address for guests, making the audio-animatronic figure seem incredibly lifelike. The Hall of Presidents is a wonderful show for guests to enjoy while also learning about history.
5 – Mickey's PhilharMagic
Fantasyland in the Magic Kingdom features an attraction where guests can don 3D opera glasses and follow Donald along on an epic adventure through classic Disney films and music. Mickey's PhilharMagic is supposed to be a presentation by conductor Mickey with his impressive orchestra, but things soon go off-kilter when Donald steals the magical Sorcerer's Apprentice hat. Guests who enjoy Mickey's PhilharMagic can sing along to songs like "A Whole New World" from Aladdin, "Part of Your World" from The Little Mermaid, and "Be Our Guest" from Beauty and the Beast. Along the way, Donald gets into all sorts of hilarious situations that are sure to leave guests laughing.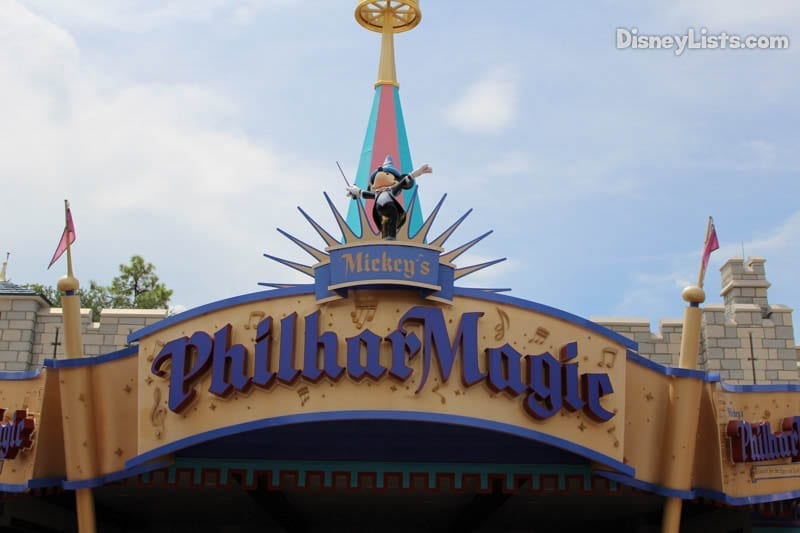 6 – Walt Disney's Carousel of Progress
For guests looking to learn all about the great big beautiful tomorrow, Walt Disney's Carousel of Progress in Tomorrowland is the perfect attraction. The experience brings guests into a unique theater in which the guests are rotated from scene to scene around a central stage area. Walt Disney's Carousel of Progress brings guests from the turn of the century to modern-day to show how progress and new technology have made life more convenient over the years. While the attraction is often skipped over in favor of nearby Space Mountain, guests who stop to enjoy the show will love seeing how things have changed over the years and singing along to the classic song "There's A Great Big Beautiful Tomorrow."
7 – Tomorrowland Transit Authority PeopleMover
Located right across from Walt Disney's Carousel of Progress in Tomorrowland is an attraction that whisks guests around on the highway in the sky. The Tomorrowland Transit Authority PeopleMover invites guests to take a ride for a bird's eye view of the land and glimpses into nearby attractions Space Mountain and Buzz Lightyear's Space Ranger Spin. The attraction is definitely a must-do in the Magic Kingdom as it allows guests to kick back for a few minutes while enjoying the breeze and some fantastic views that can't be found elsewhere.
For a no obligation, FREE Quote on a Disney vacation package, please contact our travel partner Magical Vacation Planner at 407-442-0227 (407-442-0215 for Spanish). You can also request a FREE quote online by Clicking HERE.