Walt Disney World does a lot of the work to make the most magical vacations for each and every family, but we all have to do our part, too.  There are definitely things that you can do to keep your vacation magical and have the most amazing trip ever.  Here are the top 10 ways to make sure you keep the magic in your Disney vacation:
10 – Do some planning and research prior to your trip.
We always recommend that you make sure to do some basic planning and research before you go on your trip.  It is a good idea to understand the park hours during your stay, security processes, check-in processes at the resort, packing planning, budget planning, etc.  This is also the time where you can get a basic plan for each day the must do attractions for each member of the family, so that you make sure those are planned.  This will help a lot to alleviate frustrations and concerns once you arrive.
9 – Don't over plan your days.
While we do recommend that you do some planning prior to your trip, you definitely don't want to over plan your days.  You don't want to try to plan out every minute of each day in an attempt to fit every single thing at Walt Disney World.  You really can't fit in everything into a single vacation, so you just have to prioritize and enjoy what you experience.  If you over plan and try to do too much in a day, you set yourself up for frustration and disappointment.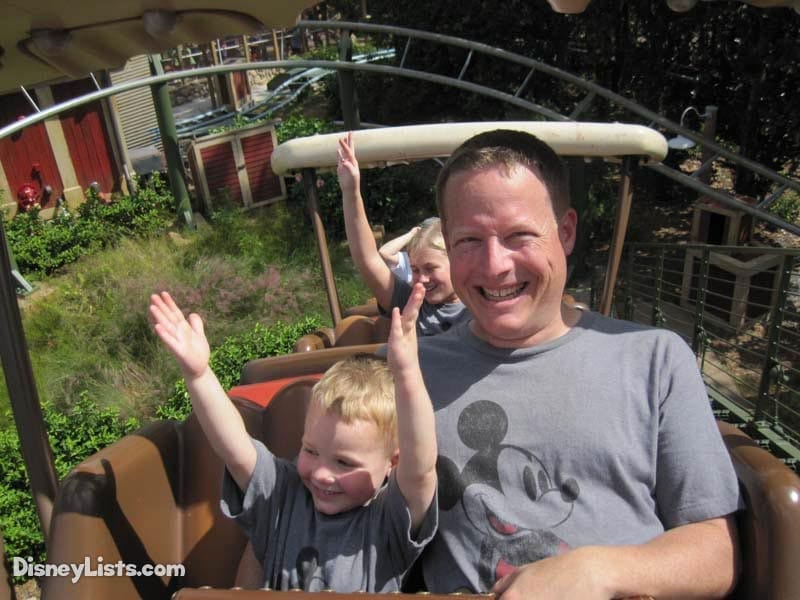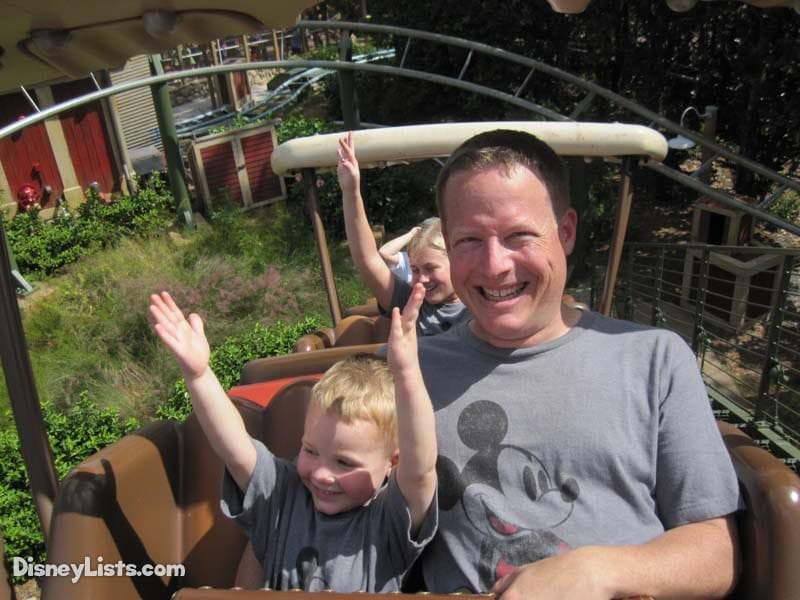 8 – Set realistic expectations for the trip. 
Disney World is definitely one of the most magical places on earth, but don't go in expecting perfection.  Disney will definitely do their best to make it the perfect trip for you and your family, but sometimes things aren't as perfect as you like.  You will have to wait in lines, you may encounter a problem at your resort, your food may not be perfect, etc.  Disney World is still just like anywhere else so don't set the vacation up for failure to live up to your expectations.
7 – Don't let rain get you down.
Rain and Florida go hand in hand, so the probability that you will experience rain at some point in your vacation is very likely.  Definitely don't let that get you down, even if it rains a lot during your stay.  You can still experience most of the attractions and fun during the rain.  Plus, it typically doesn't rain the entire day, so odds are that you will also get some sunshine during your trip, too!
6 – Stay at a Walt Disney World resort.
The resorts and accommodation at the resorts are definitely magical and will enhance any vacation.  The cast members do their best to make it the best stay for your family and you get to be immersed in the Disney theming and magic the entire time.  It is always a requirement for our family to stay on property when we visit!
5 – Let Disney do the driving.
We typically always take the Disney transportation. Trying to drive around Walt Disney World can be frustrating and confusing, so we find that it is better to just wait for the transportation and enjoy not having to do any of the driving.
4 – Make your dining reservations in advance.
It is frustrating when your family has their hearts set on a particular restaurant and then you aren't able to get in, or when you are hungry for a meal and can't seem to find a reservation.  We always recommend when planning to go ahead and at least get reservations for the restaurants you most want to dine at and at key dining times so you will have a reservation when you plan to eat.  We don't recommend that you make a reservation for every meal each day, but definitely at least get some of them in advance.
3 – Purchase tickets before you arrive.
You definitely don't want to wait in the lines to purchase tickets.  Those lines can definitely take some of the initial magic out of your trip, especially when you haven't even been able to enter the park yet.  Tickets are able to be purchased online or as add-ons to your vacation package.  You will save so much time if they are already linked to your Magic Band and you don't have to worry about it.  It makes for a more seamless experience that is focused on the magic and fun. This is even more important during the phased reopening of Walt Disney World. A park ticket is required before you can make a park reservation. Sometimes parks do fill up, so you'll want to make a park reservation as soon as possible and not the day of your visit!
2 – Enjoy the moment and don't stress.
Don't get caught up in creating perfect moments and just live in the moment.  Enjoy everything around you and your loved ones enjoying it alongside you.  One of the best things about Disney is that there is something for everyone and families/friends can enjoy amazing experiences together that are entertaining for everyone.  Just enjoy it and don't worry about what comes next and rushing around.  You don't want to miss out on all the memories right in front of you!
1 – Let the fun take over!
Don't be afraid to cut loose and have fun!  Be silly, wear the matching family shirts, wear around Mickey ears, give out glow sticks to other kids waiting for the fireworks, etc. Just have fun with it all and let all the magic in.  Once you get a taste of the true Disney magic, then you aren't going to want to give it up.  Don't worry about what anyone thinks and just enjoy it all.  Dance in the streets to the music with your kiddos and hug them close during the fireworks.  These are the moments that Disney is the best at creating for families year after year!
For a no obligation, FREE Quote on a Disney vacation package, please contact our travel partner Magical Vacation Planner at 407-442-0227 (407-442-0215 for Spanish). You can also request a FREE quote online by Clicking HERE.