Of course, you want to cram as much as you possibly can into your Walt Disney World vacation.  There are definitely good ways that you can do that, and pitfalls that you can avoid to help prevent you from wasting any time.  Here are ten great DO's and DON'Ts for saving time on your Walt Disney World vacation.
10 – DO make dining reservations in advance.
If you know that you have an interest in a particular character meal or other dining experience, then you should definitely make those dining reservations as soon as possible. The dining reservation booking window begins 60 days before you arrive on your trip. This will save you time while on vacation and help ensure that you can get in. You could wait an hour or more for standby, and that is IF the location even accepts standby guests.
9 – DO Use the complimentary Disney Genie service.
Disney Genie is a new digital planning service that is available to guests at Walt Disney World within the My Disney Experience app. Disney Genie is complimentary (not to be confused with Genie+, which is a paid service) and is designed to give guests more "flexibility" and give guests tools to "help you make the most of your visit." Tools include giving guests customized itineraries and suggestions based on interests and top picks. Other features include forecasted wait times, an experience tip board, and dining tip board, and guests can ask the app questions to get information. Disney Genie can help plan out your day while allowing you to make changes on the fly. It can be very helpful for guests who don't know where to start or those looking to save time by following an itinerary.
8 – DO get to the park early – especially if you are a Disney resort guest.
All resort guests can now enter the park thirty minutes early with early entry. This is a huge benefit and you'll be able to enjoy shorter wait times on the most popular attractions. If you're not purchasing Lighting Lane access (see #6), arriving before Early Entry is critical for lining up for popular attractions such as Individual Lightning Lane attractions. Even if you're not a resort guest, you'll want to get there before the park opening so you can enter right when it opens. The lines will only get longer as the day goes on! So set those alarms and get up early!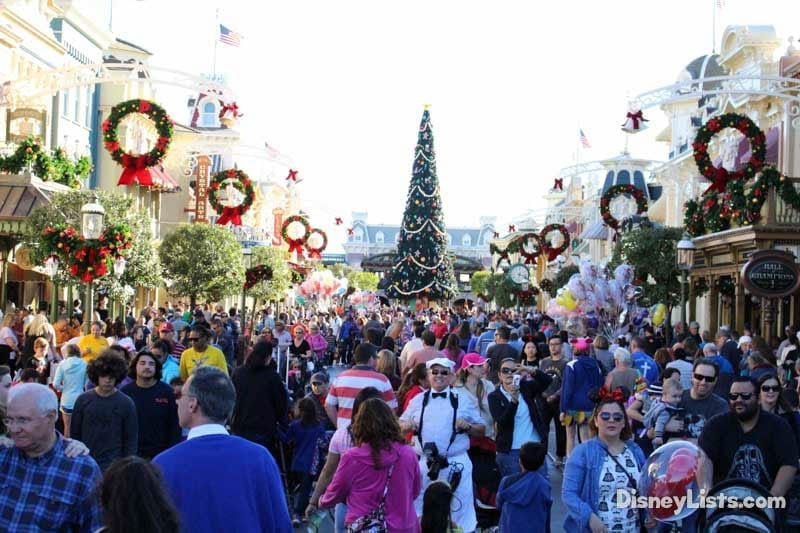 7 – DON'T spend a lot of time hopping from park to park.
You will end up spending a lot of time on the Disney bus or other transportation if you do too much park hopping. It can really cut out of your time to enjoy attractions. Try to plan your dining reservations to be in the same park or in the same general area as much as possible so that you can maximize your time for the fun.
6 – DO consider purchasing Lightning Lane Access
Most guests want to get as much done as possible during their vacation. While it's not right for everyone, you may want to consider paying for Lightning Lane access. There are two Lightning Lane paid options that include different attractions. First, you can purchase Disney Genie+ for the day of your visit. This costs anywhere from $15-$29 per day, per person. With Genie+, you can access the Lightning Lane at select attractions at each park.
A second option for purchasing Lightning Lane is the a la carte method. There are two attractions at each park that are NOT included with your Genie+ purchase and must be purchased separately, and range from $7-$25 per person, per attraction. These are the most popular attractions, and wait times can get really long in the standby queue. However, keep in mind that you do not have to purchase either of these options to enjoy these attractions. The standby queue is available for all attractions except for Guardians of the Galaxy: Cosmic Rewind and TRON Lightcycle / Run, both of which have a virtual queue. However, this may be a good option for you and your family if you want to skip the line and get more done. 
5 – DON'T stop at the first attraction you see at park opening.
If you stop at the first attraction you see, many other guests will likely have the same mentality. Go ahead and start heading deeper into the park so that you are less likely to be bombarded with the crowds. Also, you should try to head to the left of the park when you enter. Guests tend to want to head to the right instinctively, so you may encounter less of the crowds from the flow of traffic at the beginning of the day if you head toward the left.
4 – DO shop on your way out of the park toward the end of the evening.
Once the park is officially closed, the rides will stop operating, but some of the gift shops toward the entrance of the parks stay open for a while to accommodate guests that still want to continue to shop. This helps you get the most time out of your day and keep the magic alive a little longer while you look and finish shopping.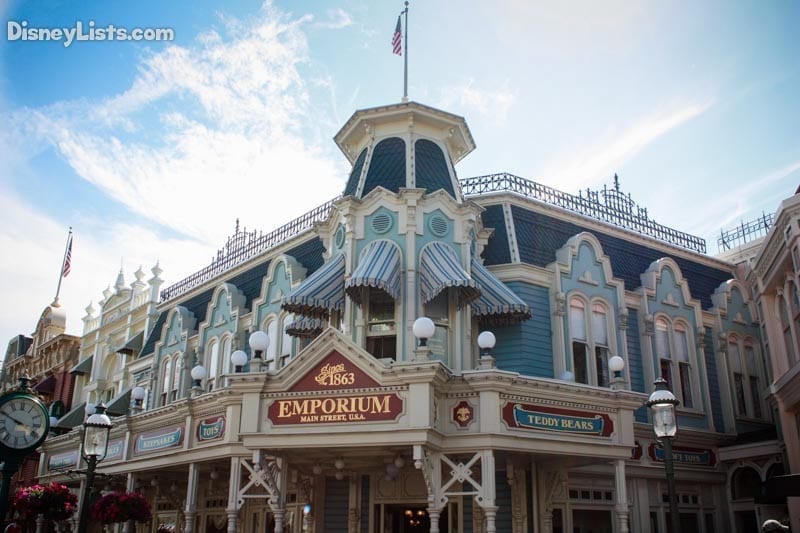 3 – DON'T visit during peak times of the year if you want to cram a lot in.
There are certain times of the year when the parks are close to capacity. These times are extremely difficult to go on as many attractions due to longer wait times and travel times between attractions and parks. They are wonderful times of the year to go, but if you want the most bang for your time, then you are better off traveling in times like September, early December, or late January when the parks are typically less crowded.
2 – DO go in with a game plan and prioritize attractions.
You definitely want to have a general game plan for which attractions are must-do's for you and your family, and look at the My Disney Experience app to check out showtimes, so you can plan those into your day. It will help your day to flow so much easier if you have a rough idea of when you will hit different attractions, meals, etc.
1 – DON'T over plan your days.
I know that I just told you to go in with a plan, but be careful not to over-plan. You can actually cost yourself time if you try to plan down to the minute since that plan will never work out. It will leave you and your family frustrated and scrambling to keep out all day. When you are frustrated, everything seems to take longer, and it isn't very much fun. Try to leave wiggle room in your plans to be a little bit spontaneous and only plan the priorities.
For a no obligation, FREE Quote on a Disney vacation package, please contact our travel partner Magical Vacation Planner at 407-442-0227 (407-442-0215 for Spanish). You can also request a FREE quote online by Clicking HERE.