Imagineers enjoy designing fresh experiences for the millions of guests that visit Walt Disney World each year. Disney fans absolutely love that their favorite theme parks strive to update, innovate upon, and introduce attractions, allowing them to discover something new during each vacation. Just look around Walt Disney World, and you'll notice high walls attempting to hide construction. Nevertheless, many of us miss a few attractions that have become extinct, and we'd love to see Disney bring them back.
10 – Skyway
Riding the gondolas along the aerial ropeways provided a beautiful overhead view and a welcomed rest from miles of walking through Magic Kingdom. Skyway transported guests between Tomorrowland and Fantasyland, giving families a few minutes to retreat from the action and discuss upcoming plans. Unfortunately, the attraction became extinct in 1999, eventually facing demolition to make way for expanded restrooms. Moms of the world certainly appreciate that decision, but fans of the ride would rather walk a bit further if it meant flying above the park again.
9 – 20,000 Leagues Under the Sea: Submarine Voyage
This submarine ride at Magic Kingdom offered park guests a voyage through Captain Nemo's underwater adventure from the movie of the same name. The attraction suffered its demise during the cost-cutting measures of the 1990s, since it proved too expensive to operate and required considerable funding to repair and refurbish. The ride was closed in 1994, but no major attraction replaced it until the openings of Under the Sea: Journey of the Little Mermaid in 2012 and Seven Dwarf's Mine Train in 2014. While we love both of these rides, we'd love to see a new version of the old submarine ride open somewhere in Walt Disney World.
8 – Mickey's Toontown Fair
Disney fans wouldn't wish away New Fantasyland, but many of them miss the cartoonish architecture of Mickey's Toontown Fair. Children once romped through Mickey's and Minnie's Country Houses, Donald's Boat, and Toon Park, but all of this was swept away in 2011 to make room for exciting, new attractions. At present, Dumbo the Flying Elephant occupies the space, and this iconic ride should never be removed to bring back Toontown. Still, Walt Disney World visitors would love to enter the animated world of The Fab Five without having to fly across the country to Disneyland.
7 – Horizons
There are a handful of attractions that long-time Disney fans still talk about as having been mind-blowing (at least in their time). Horizons is always near the top of the list. The former Future World attraction (replaced by Mission Space) was the sequel to Carousel of Progress and chronicled the family into the 21st century. Horizons explored how different life would be in the future, including not only a vision of technological advances in the home, but where those homes may one day be. Guests got a glimpse of life in new places such as under the sea and in space. Best of all, guests could choose how the ride ended by voting via buttons in the ride vehicle for a space, sea or dessert scene.
6 – Honey, I Shrunk the Kids: Movie Set Adventure
Films fade in and out of popularity over the years, causing Walt Disney World attractions to come and go. With the expansions planned for Disney's Hollywood Studios, this gigantic playground modeled after the set of Honey, I Shrunk the Kids didn't have a chance. The spot was perfect for parents to relax while their kids expended some much needed energy in a safe area. While we'd love for this attraction to be reinstated, we'll settle for getting any kind of playground to let our young ones run wild for a bit while we rest our feet.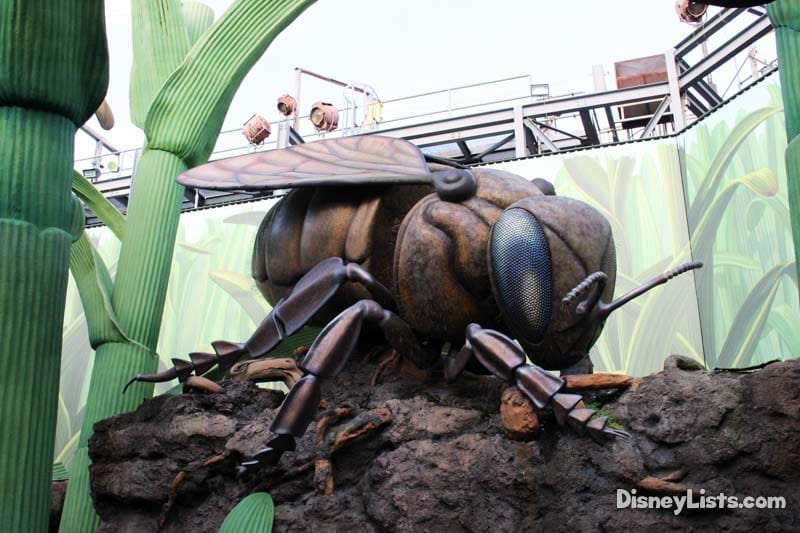 5 – Maelstrom
Most park guests wouldn't choose Maelstrom over Frozen Ever After, but some enjoyed the raw Scandinavian flavor of the old ride, which closed in 2014. The ugly trolls, massive polar bears, and swarthy Vikings communicated something of the Norwegian culture to those who visited Epcot's World Showcase. While Arendelle is a wonderful land to visit in the new attraction, it doesn't convey real Scandinavian culture, as it is an imaginary kingdom. Though we love Frozen Ever After, we'd also love for Disney to bring back Maelstrom…or at least a bunch of trolls that aren't as cute as those in Arendelle.
4 – Plaza Swan Boats
Ever wish you could hop in a boat and take a tour through Magic Kingdom? Until 1983, you could fulfill that wish aboard the Plaza Swan Boats. The boats carried guests on a tour that wound around the Central Plaza, by Cinderella's Castle, and towards Adventureland and back. We're not exactly sure why Disney closed the attraction, though some believe it was due to maintenance costs. It certainly wasn't due to low traffic; older park visitors might remember the summer crowds waiting to board a swan boat. If Magic Kingdom ever brings back this popular tour, make your FastPass+ reservation right away.
3 – The Timekeeper
With the tragic passing of Robin Williams, Disney fans of The Timekeeper would love to see it resurrected today. The Timekeeper was the first Circle-Vision 360° film that provided a narrative plot and used animatronics. It occupied the space now hosting Monsters, Inc. Laugh Floor in Tomorrowland. The Timekeeper narrated the events of Nine-Eye's journey to the past, and broadcasted what the time-traveling droid saw on the Circle-Vision screens. To be relevant today, the film would need to be edited and updated, but then Disney is a master of movies, so this wouldn't be difficult.
2 – Snow White's Scary Adventures
Even though it was a classic ride, entertaining generations of park guests, Snow White's Scary Adventures faded into Magic Kingdom's history in 2012. Imagineers redesigned the space as Princess Fairytale Hall to provide a venue for character meet-and-greets. The theme park repurposed some of the animatronics from this ride for Seven Dwarf's Mine Train, but we'd love to see the full story reimagined in a new version of this attraction sometime in the future.
1 – Mr. Toad's Wild Ride
Few ride closures faced as much protest as Mr. Toad's Wild Ride did in 1998. The wildly popular attraction featured characters from the classic Disney film, The Wind in the Willows. Despite the heavy traffic it enjoyed and the outcry from dedicated fans, Magic Kingdom replaced Mr. Toad with The Many Adventures of Winnie the Pooh. Naturally, Disney paid tribute to the extinct attraction with paintings inside Pooh's ride and a statue of Mr. Toad in the pet cemetery next to Haunted Mansion, but we'd rather see it return to Fantasyland instead.
For a no obligation, FREE Quote on a Disney vacation package, please contact our travel partner Magical Vacation Planner at 407-442-0227 (407-442-0215 for Spanish). You can also request a FREE quote online by Clicking HERE.