Guests who visit Walt Disney World spend a long time looking forward to their vacations and the fun experiences that will be enjoyed. After such a long buildup, guests definitely want to make the most of their time in the parks by seeing and doing as much as possible. Unfortunately, sometimes the parks can be really crowded, especially during holidays and summer breaks. During these times, popular attractions can have wait times that are hours long, making them take up a large chunk of time in a guest's day. While certain attractions have very long lines, there are others that rarely ever have a wait. These are the attractions that guests are guaranteed to enjoy with relatively low wait times, making them excellent options on busy days in the theme parks. Here are the top five rides in Walt Disney World that usually don't have a wait.
1 – Tomorrowland Transit Authority PeopleMover
Tomorrowland in the Magic Kingdom features an attraction that whisks guests around on a highway in the sky. The Tomorrowland Transit Authority PeopleMover runs in a loop high above that spans all of Tomorrowland. Guests who kick back and enjoy the ride can experience sneak peeks into nearby attractions like Space Mountain and Buzz Lightyear's Space Ranger Spin and also catch beautiful glimpses of Cinderella Castle. The Tomorrowland Transit Authority PeopleMover is considered an underrated attraction in Walt Disney World since most guests run straight past it on their way to Space Mountain or the Astro Orbiter. Those who do stop to enjoy a ride on the Tomorrowland Transit Authority rarely experience a wait as the attraction features a moving sidewalk that allows guests to board with no pausing continuously.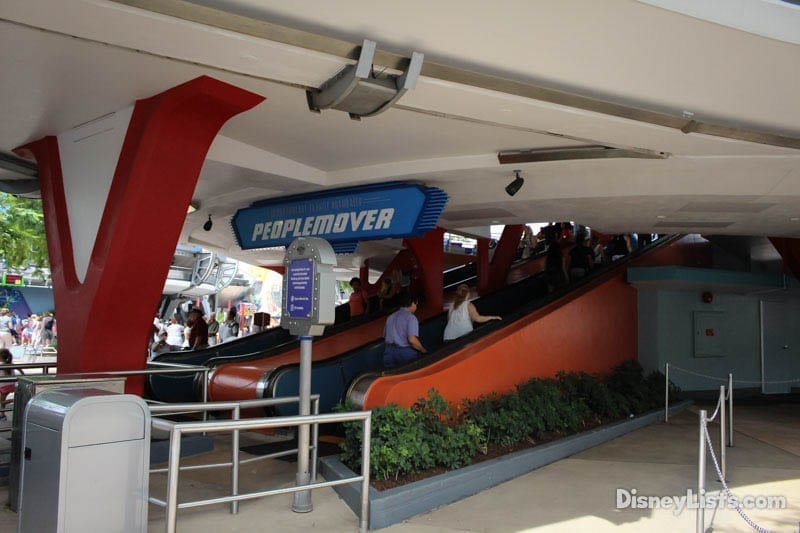 2 – Walt Disney's Carousel of Progress
Also found in Tomorrowland is an attraction that dates back to the 1964 New York World's Fair. Walt Disney's Carousel of Progress invites guests to sit down in a circular theater for a journey with one family through the years as they enjoy progress and all of the conveniences that accompany it. Each scene shows the family in a different decade of the previous century and introduces the new technologies and inventions that help make everyday life easy. Walt Disney's Carousel of Progress is unique in that guests actually rotate around a central stage where several different scenes are set. The entire theater rotates from scene to scene, allowing for many guests to enjoy the attraction at the same time. Since each theater holds many guests and will enable them to enter every few minutes, there is rarely ever a wait for Walt Disney's Carousel of Progress, making it a great attraction to enjoy on a busy day in the park.
3 – Journey into Imagination with Figment
Epcot's Future World is home to an attraction that aims to help guests tap into the power of their imagination. Journey into Imagination with Figment brings guests into the Imagination Institute, where Dr. Nigel Channing is hosting a tour of their sensory labs. Guests soon encounter Figment, a loveable purple dragon, who brings the tour in a new direction by showing how much fun imagination can be. Guests are sure to be singing along to "Imagination" by the end of the journey and appreciate the message that imagination works best when it is set free. While Journey into Imagination with Figment is an enjoyable and fun attraction, it is often overlooked by guests who are headed towards nearby Soarin' in The Land Pavilion or World Showcase. Also, the loading area of Journey into Imagination with Figment tends to be fast-moving and can accommodate several dozen guests at once. With low foot traffic and fast loading. Journey into Imagination with Figment usually never has a wait.
4 – The Seas with Nemo and Friends
Also found in Epcot's Future World is an attraction that brings guests deep into the seas for an adventure with the characters from the Pixar classic film Finding Nemo. The Seas with Nemo and Friends can be found in a pavilion with the same name and briefly retells the story from the film with beautiful sets combined with animation and live aquarium tanks in the background. While the attraction is a fun experience, many guests walk right past the pavilion on their way to The Land to enjoy Soarin'. The Seas with Nemo and Friends also features a moving sidewalk in the loading area where guests continually board giant pink clamshells for their ride. These two things combined often result in there being no wait for The Seas with Nemo and Friends. Guests who encounter Epcot on a busy day should definitely stop by the attraction to enjoy no wait!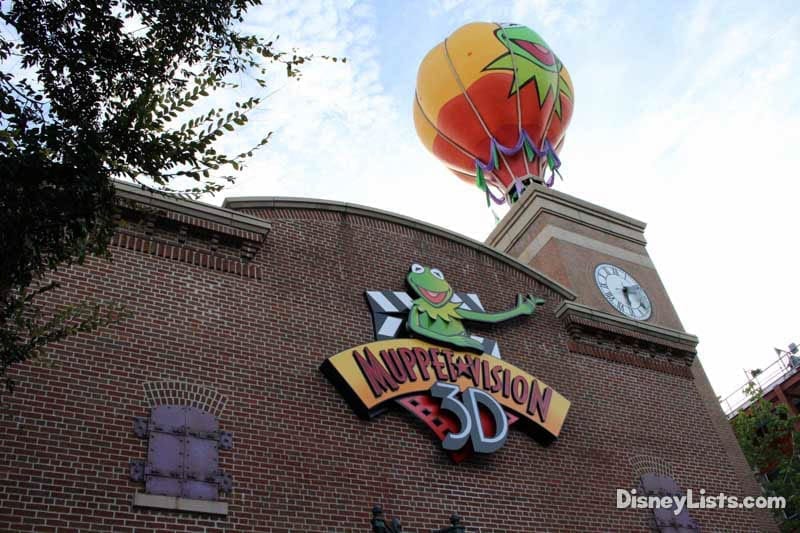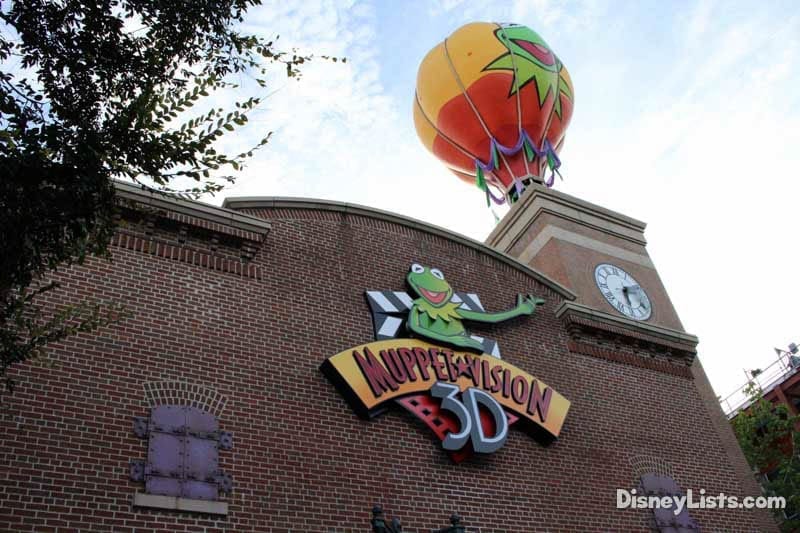 5 – Muppet Vision 3D
Disney's Hollywood Studios is home to an attraction that is sure to leave guests laughing for hours. Muppet Vision 3D brings guests into the laboratories of the Muppets, where they have captured the spirit of 3D. With plenty of corny jokes, zany effects, and humor like only the Muppets can do, this show is sure to have guests chuckling and wanting to return again. While Muppet Vision 3D is loved by many guests, it sometimes is overlooked by those who are headed straight for nearby Star Tours – The Adventure Continues. This leaves Muppet Vision 3D with a generally low wait time, which is further helped by the preshow area of the attraction. Even if guests arrive at Muppet Vision 3D fifteen minutes before the next show, they never feel as though they are waiting in line since they spend their time waiting in a prop room where a preshow occurs. Guests can check out plenty of weird and hilarious props while enjoying a video of the Muppets getting ready for the show to come. So even while guests are technically waiting for the show to begin, they never feel as though they are waiting in a line for Muppet Vision 3D.
For a no obligation, FREE Quote on a Disney vacation package, please contact our travel partner Magical Vacation Planner at 407-442-0227 (407-442-0215 for Spanish). You can also request a FREE quote online by Clicking HERE.