We totally wanted to have our wedding at Walt Disney World (we did get engaged there and honeymooned there), but it just wasn't in the cards due to a few family reasons.  Since then we have vowed that we would do a vow renewal ceremony at some point so that we can still have our Disney wedding.  Because of this, I have spent a ton of time researching Disney weddings and building our dream wedding.  Here are ten things you definitely need to know about Walt Disney World Weddings:
10 – They are expensive.
As we all know, Disney World can be extremely expensive just as far as vacations go.  When you consider how expensive weddings are in general, you would expect a wedding at Disney to be extremely expensive.  They definitely deliver in that regard.  The prices add up quickly, especially based on how large of a wedding you plan to have and the extras that you want to add to your package.  It may be expensive, but we can also guarantee that it will be absolutely amazing, too!
9 – You have three different base packages to pick from.
Disney has tried to simplify things by giving you three different base packages to pick from to start with, and then you can add onto those packages based on the number of guests and what they already include.  The base packages consist of Memories, Escape and Wishes.  The Memories and Escape are the cheaper of the two packages and are much more locked in terms of what is included and offered with the package.  The Wishes package is the most expensive and is also the most custom experience.  This is the package for larger weddings that also include a reception and a lot of details.  You can browse the base packages online and see what all they include to see where you might want to begin with building a package.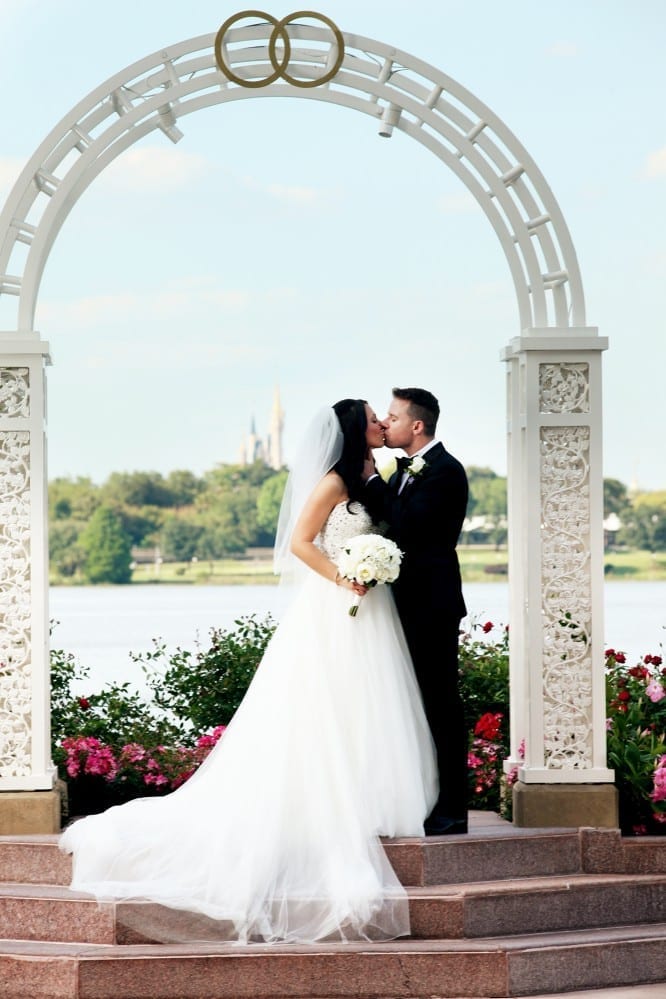 8 – Each package comes with a Disney Wedding Planner.
No matter what package you end up with up, you will have your own Disney Wedding Planner included to help ensure that the day is perfect.  They will help with all of the details and ensure that everything is set just as you envision it to be.  They are extremely helpful and a great resource to have on your special day.
7 – Disney does it all.
They really can accommodate the majority of your requests.  You can have characters there, you can get married at many unique locations around Walt Disney World, you can arrive to your wedding in Cinderella's carriage, and just so much more.  These things may come with a hefty price tag associated with them, but if you have the money to spend you can likely get almost anything that you want for your special day!
6 – There are locations all over Walt Disney World for the ceremony and reception.
You would maybe be surprised at some of the locations that are available.  You can have ceremonies and receptions around various attractions in each and every theme park as well as many of the resorts.  The Seas location where you can have a reception in one of the largest aquariums in the U.S.  These are definitely dream wedding locations!
5 – You will need a Florida marriage license.
You definitely won't want to forget that.  You have to have all of the paperwork ready and apply for a license in Florida.  Once you obtain your license it will only be good for sixty days.  Your Disney Wedding Planner will help you with coordinating those details so that you ensure you have everything done and ready for the wedding.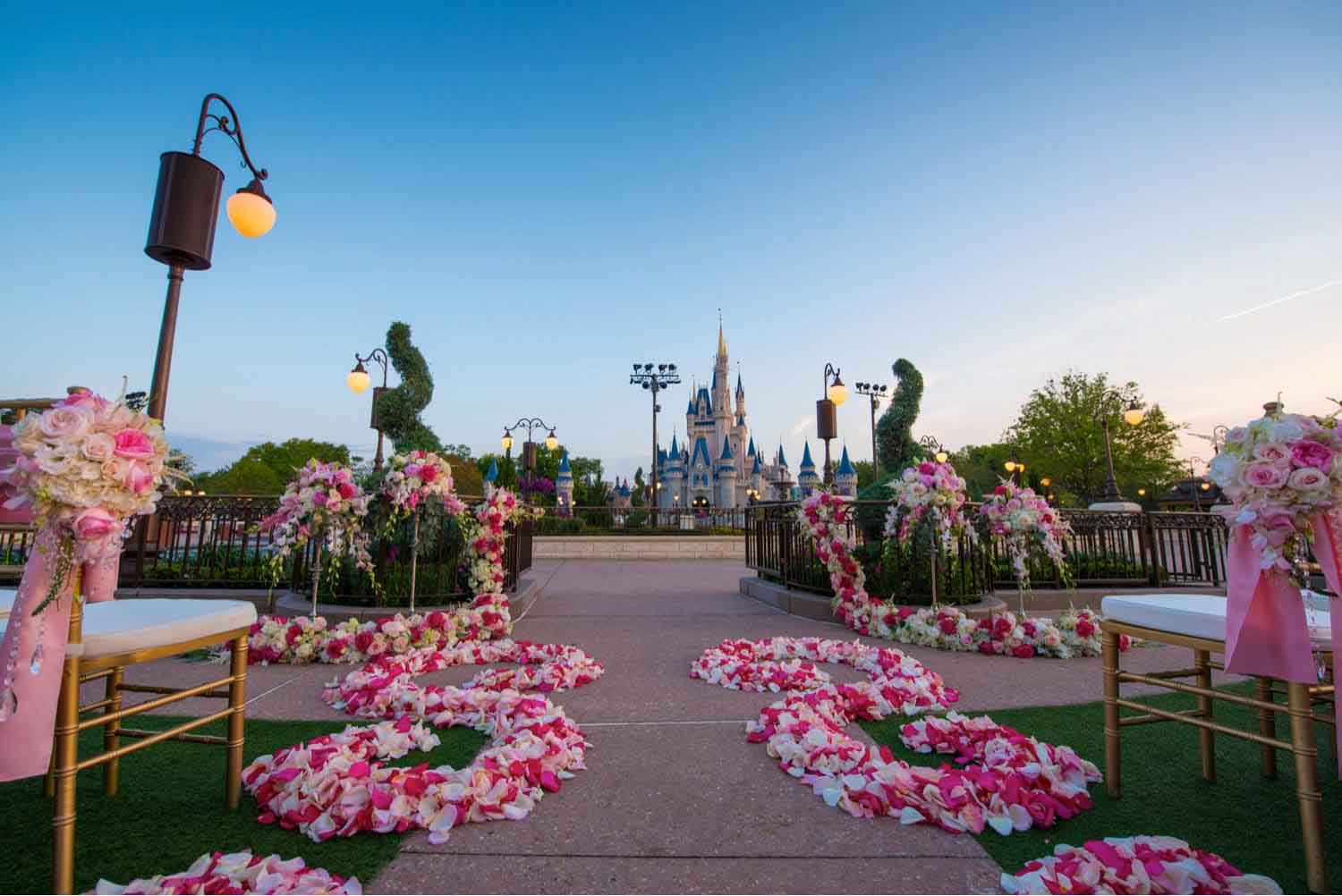 4 – The add-ons drive up the price quickly.
I have mentioned all of the amazing add-ons that you can add to your wedding to make it the most magical, memorable event of your lives.  Well, that also does come with a price tag.  If you want all of the bells and whistles, you will also need to be prepared to come to the table with a hefty wedding budget to cover all of the costs.  You may have a bit of sticker shock when you see some of the prices!
3 – There is an interactive website for window shopping.
You definitely need to check out the disneyweddings.com site.  Once you are on the site you can start building your package and price out your dream wedding.  You can even save the information to come back to and review later.  I won't deny that I have spent a lot of time on this site, and still spend a lot of time there as we contemplate planning a vow renewal ceremony on property!  It is so much fun and you will quickly become addicted.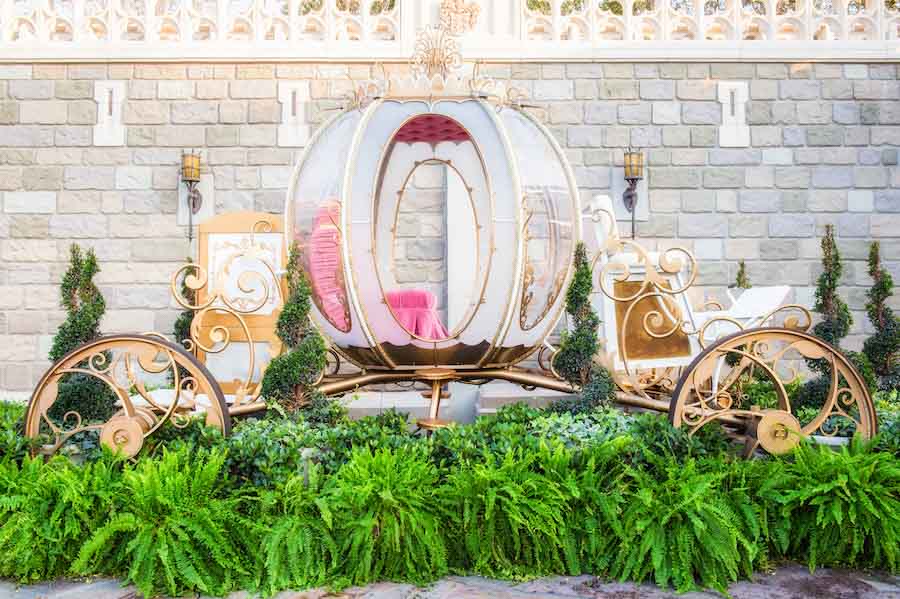 2 – You can have your wedding just about any time of day and any day of the week.
Since Disney World never closes and is open all year round, you have a wide flexibility in dates and times.  If you are getting married or having a reception inside one of the theme parks you may be at the mercy of early mornings or late evenings to work around the park hours and when guests will be in the various areas, but other than that you can have a wide array of time and planning options depending on what other weddings are already booked for the venues.
1 – Watch out for minimum food/beverage prices.
If you are booking a package that would include a reception, but sure to pay attention to the minimum food and beverage costs for each venue.  Depending on which venue you select, you will have minimum food prices that you will have to meet in order to book at that venue, so this can definitely have an impact on what you can afford within your budget.
For a no obligation, FREE Quote on a Disney vacation package, please contact our travel partner Magical Vacation Planner at 407-442-0227 (407-442-0215 for Spanish). You can also request a FREE quote online by Clicking HERE.