Part of what makes Walt Disney World such an amazing place to visit on vacation is the immense level of detail that can be found virtually everywhere. Each attraction, Disney Resort, restaurant, store, show, and more are filled with details to make the experience seem authentic and as real as possible. Hidden amongst the details in Walt Disney World are Hidden Mickeys which are images that come together to form the likeness of Mickey. Hidden Mickeys can be found everywhere in Walt Disney World including architecture, décor, props, and much more. While most Hidden Mickeys feature a likeness of Mickey, there are also plenty of others that feature characters like Minnie, Donald, and Tinkerbell. Hidden Mickeys can be found everywhere and vary in difficulty, making it a great hobby for all guests to enjoy. While some Hidden Mickeys can be extremely difficult to locate, there are plenty which are relatively easy to spot making them great for younger guests to find. Here are the eight best Hidden Mickeys for younger guests to spot in Walt Disney World.

1 – "it's a small world"
One of the most beloved attractions in all of Walt Disney World is "it's a small world" in the Magic Kingdom's Fantasyland. The attraction brings guests on the happiest cruise that ever sailed through massive show rooms that feature singing audio-animatronics from around the world. Young guests who enjoy a ride on the attraction should pay attention while passing through the Africa room. Just before passing through the doorway featuring an elephant and band overhead, guests should look for purple vines on either side of their boat which form massive classic Hidden Mickeys.
2 – Swiss Family Treehouse
The Magic Kingdom is also home to the Swiss Family Treehouse in Adventureland. The attraction showcases the home that the Robinson family constructed for themselves after being shipwrecked on a tropical island. Near the top of the tree, guests can check out many rooms decked out with unique items as well as a classic Hidden Mickey is seen in silhouette on the trunk.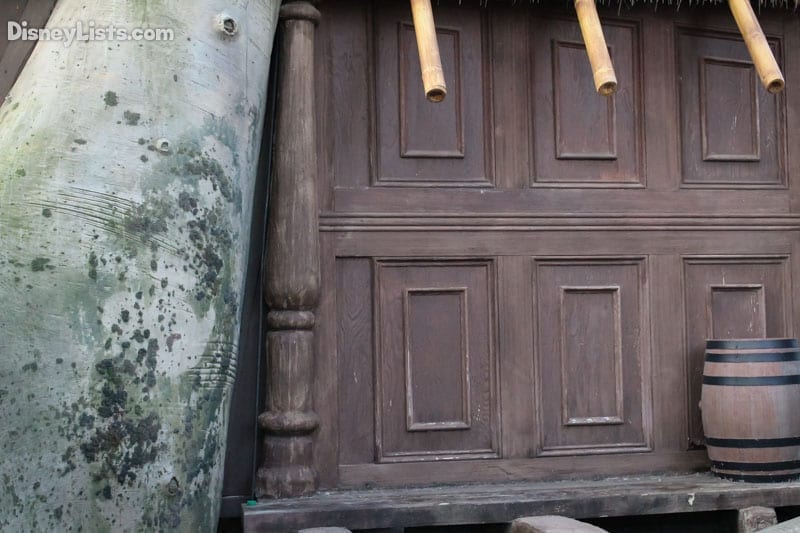 3 – Tomorrowland Transit Authority PeopleMover
Another attraction in the Magic Kingdom which is home to a Hidden Mickey is the Tomorrowland Transit Authority PeopleMover. This unique attraction brings guests for a ride on the highway in the sky offering up unique views of Tomorrowland and glimpses into nearby attractions like Buzz Lightyear's Space Ranger Spin and Space Mountain. One portion of the Tomorrowland Transit Authority PeopleMover brings guests past a futuristic woman who is having her hair done by a robot while waiting for her train. Young guests who look quickly as they pass by will spot a classic Hidden Mickey on the woman's belt.
4 – Spaceship Earth
The most recognizable attraction in Epcot is hands down Spaceship Earth which can be found directly inside the main entrance of the park. The attraction celebrates the history of communication and brings guests from the beginning of time to modern-day. While there are several Hidden Mickeys found on Spaceship Earth, a great one for young guests to be on the lookout for can be found in the Renaissance scene. On the left-hand side of the Time Rovers is a table featuring paint supplies just before the sculptor. On that table are three paint rings which form a classic Hidden Mickey.
5 – Living with the Land
Also found in Epcot is an attraction that teaches guests about the versatility and beauty of the land. Living with the Land can be found on the lower level of The Land Pavilion across from Soarin' Around the World and takes guests on a serene boat ride through beautiful greenhouses and different environments. When moving through a tunnel featuring fish and alligators, young guests should be on the lookout for a series of tubes that are home to shrimp, eels, and more. One of those tubes is a cluster of wire netting which forms a classic Hidden Mickey. You might also see a hidden Mickey in the plants!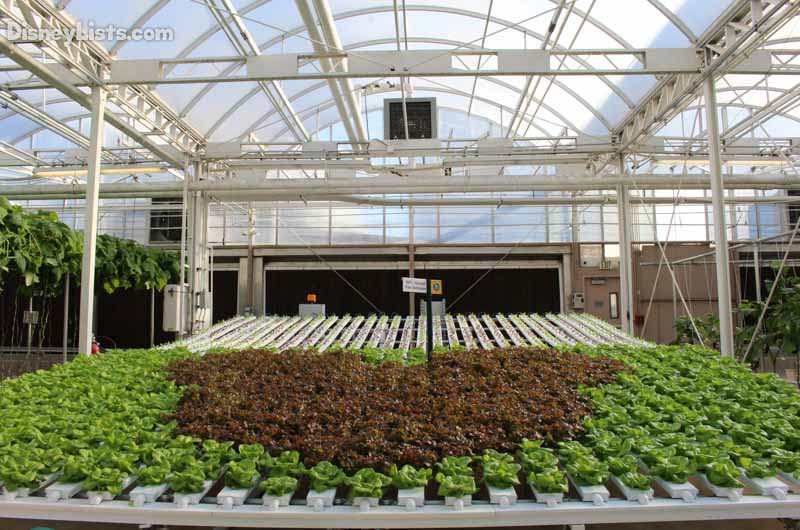 6 – Haunted Mansion
Young guests who are brave should definitely enjoy a ride on the Haunted Mansion. Popular with many guests, the Haunted Mansion is home to nine hundred and ninety-nine happy haunts who create all sorts of spooky instances. One of the most recognizable scenes from the attraction is the ballroom where ghostly figures can be seen dancing, dueling, and celebrating. Young guests who check out the birthday party happening at the table below can spy a trio of dinner dishes that form a classic Hidden Mickey.
7 – Muppet Vision 3D
Disney's Hollywood Studios is home to an attraction which is sure to leave kids and kids at heart cracking up. Muppet Vision 3D brings guests into the laboratories of the Muppets where things go typically awry and cause all sorts of chaos. With 3D tricks, silly jokes, and mayhem like only the Muppets can create, the show ends in the theater being partially blown apart. During the final few moments of the show, guests can spot Kermit the Frog riding on the back of a fire truck with crowds passing behind him. Young guests who look closely in the background can spot a Hidden Mickey-shaped balloon!
For a no obligation, FREE Quote on a Disney vacation package, please contact our travel partner Magical Vacation Planner at 407-442-0227 (407-442-0215 for Spanish). You can also request a FREE quote online by Clicking HERE.