When most guests picture a Walt Disney World vacation, they tend to think of enjoying the four theme parks and visiting attractions and world-class entertainment. In addition to the fantastic experiences in the four theme parks, guests who visit the Magic Kingdom, Epcot, Disney's Hollywood Studios, Disney's Animal Kingdom, and Disney Springs also have the opportunity to shop in some fantastic gift stores that offer up unique and excellent merchandise. Guests who spend time shopping in Walt Disney World can peruse everything from houseware and toys to clothing and accessories. No Disney vacation is complete without finding that perfect souvenir to bring home always to remember the trip. Here are the best gift shops in Walt Disney World that guests simply must enjoy browsing!
1 – World of Disney
The ultimate place to go shopping while in Walt Disney World is Disney Springs. This area of the property is full of delicious restaurants, live entertainment, and unique shopping locations where guests can purchase everything from toys to motorcycle accessories. The best store to visit in Disney Springs is the World of Disney, which is the largest Disney store on the planet. With twelve massive rooms for guests to explore, the store sells fine jewelry, pins, accessories, toys, clothing, picture frames, and so much more. Guests are sure to find the absolute perfect souvenir in the World of Disney as the store sells items that cannot be found anywhere else in Walt Disney World.
2 – Emporium
While visiting the Magic Kingdom, guests who are looking to shop should definitely spend some time in the Emporium on Main Street. The store runs almost the entire length of the land and features several different rooms, which each feature plenty of merchandise. Themed to feel like an old-time general store, the Emporium sells toys, Magic Bands, costumes, clothing, and accessories and is always a great way to spend time while enjoying a day in the Magic Kingdom.
3 – Memento Mori
Another gift shop in the Magic Kingdom is a favorite of many guests as it is directly connected to the beloved Haunted Mansion. Memento Mori can be found in Liberty Square and was once the home of the infamous Madame Leota, whose portrait can be found hanging inside. The store sells all sorts of unique merchandise related to the Haunted Mansion, including clothing, artwork, jewelry, dishware, accessories, and toys. Guests can even have a unique portrait taken, which is then transformed to make them look like ghouls. Fans of the Haunted Mansion most definitely have to stop in at Memento Mori and shop while in the Magic Kingdom.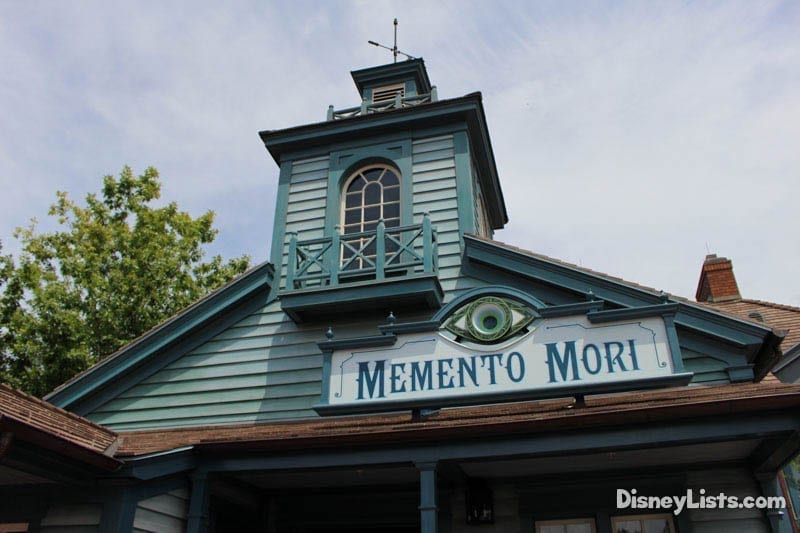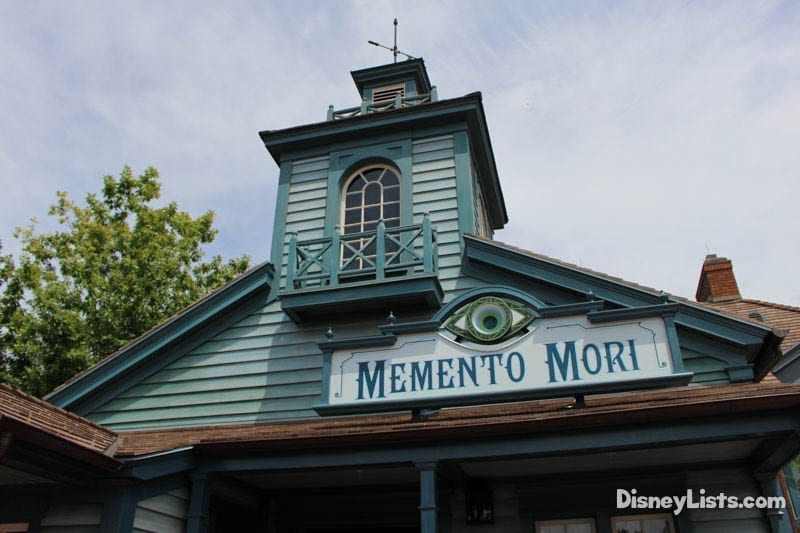 4 – Mouse Gear
Epcot's Future World is home to futuristic neon lights and a shopping location, which is sure to please guests looking to make some purchases. Mouse Gear can be found near the Fountain of Nations and features many different areas with countless items to browse. Guests can purchase Mouse Ears, designer bags and jewelry, clothing, toys, seasonal items, and pins while enjoying the futuristic setting. Mouse Gear also features an interesting massive prop in the housewares section that features a large Mickey hand overhead that regularly rotates on a larger-than-life gear.
Editor's Note: Mouse Gear is operating at a temporary location. A new flagship merchandise location is coming to EPCOT in 2021. Click here to learn more. 
5 – Big Top Souvenirs
Editor's Note: During the phased reopening of Walt Disney World, Big Top Souvenirs is not operating. 
Storybook Circus in the Magic Kingdom brings guests into a whimsical circus setting where big tops and flying elephants are king. The area is also home to one of the most unique gift shops in all of Walt Disney World. Big Top Souvenirs can be found inside a massive circus tent lit with cheerful popcorn lights and a ticket booth at the main entrance. Guests who wander through the locale can shop for unique items themed to Storybook Circus as well as other Disney merchandise. Those who enjoy shopping in Big Top Souvenirs will be sure to be enticed by the mouthwatering aroma of the counter in the middle of the tent, which sells delicious treats like candy apples, specialty popcorn, cotton candy, and cookies making the location a great place to both snack and shop!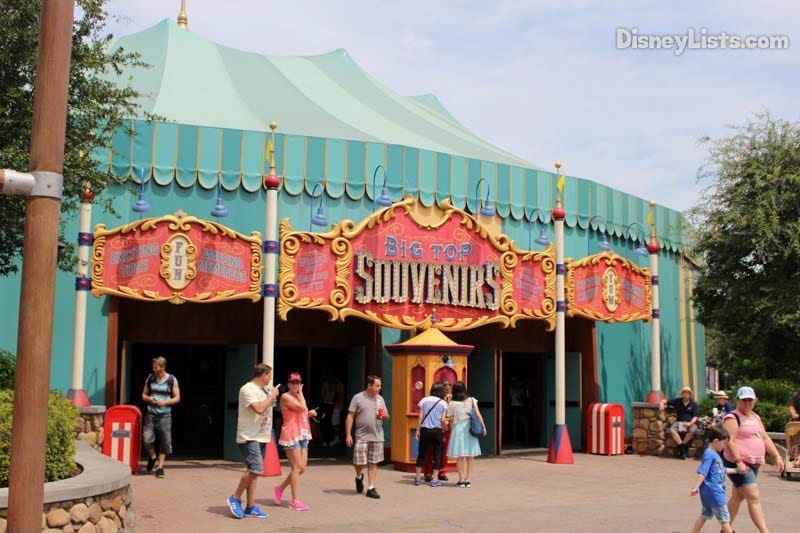 6 – Disney's Days of Christmas
Disney Springs is also home to a gift shop that celebrates Christmas every day of the year. Disney's Days of Christmas brings the holiday season to life with brightly lit garlands, cheerful Christmas music, and beautiful merchandise, which guests are sure to love. With ornaments, Christmas decorations, nutcrackers, and specialty items for sale, guests who love the holidays are sure to have a fantastic time shopping at Disney's Days of Christmas in Disney Springs! After purchasing the perfect item, guests can also opt to have it personalized by a Cast Member inside the store, making the souvenir even more special and full of memories of the Disney vacation.
For a no obligation, FREE Quote on a Disney vacation package, please contact our travel partner Magical Vacation Planner at 407-442-0227 (407-442-0215 for Spanish). You can also request a FREE quote online by Clicking HERE.