The Oasis Exhibits is the area of Disney's Animal Kingdom right after you enter through the entrance to the park. You can choose to go left or right when you enter the park, and you will be in the middle of the area to start exploring. This is a beautiful area with a lot to learn and discover. Here are six great facts and secrets about the Oasis Exhibits:
6 – A true hidden gem for the park.
The Oasis Exhibits are located right at the front of the park before you reach the Tree of Life and all the different lands and attractions for the park. Because of this, so many guests breeze right past the Oasis Exhibits and don't even realize that there are animals and wildlife to learn about and explore because they are in too big of a hurry to get to all of the other attractions. That would definitely be a mistake to miss out on this area completely, as it is a beautiful, peaceful area, and there are some fascinating animals to see there.
5 – Opening day attraction for Animal Kingdom.
The Oasis Exhibits and all of the amazing creatures and plant life in the area were part of the opening day experience for Disney's Animal Kingdom. The park made its official opening on April 22, 1998, which is also Earth Day. As guests entered the park, they were first greeted with the lush, beautiful surroundings of the Oasis Exhibits, and the animals that inhabit the area. It makes for the most beautiful and relaxed entrance to any theme park.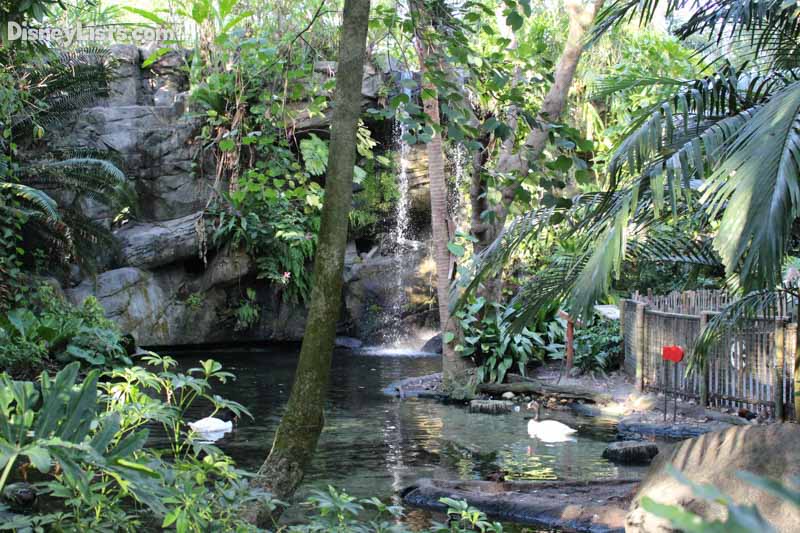 4 – Be on the lookout for DiVine.
DiVine is a fantastic addition to the area that you may walk right past and not even know is there if you aren't looking for her. DiVine is actually a "vine" that blends in with the lush surroundings of the Oasis Exhibits area. She moves in and out of the areas and only moves every so often, so you may walk right past her and not realize that she is out, or you may see a group of people standing and watching and not realize what they are watching until you see her move again. It is really neat the way she moves and blends in, and is a favorite spotting in the park. If you would like to see her, you can also ask a cast member or check the Times Guide to help make sure you are in the right place and the right time to see her since she is only out for twenty minutes at a time.
3 – Adventure is at every turn.
There aren't just animals and nature exhibits to see. There are also other elements to enjoy and feel like you have been transported to a remote area that you get to explore. There are waterfalls, rope bridges, and even a rock caves for you to explore. There are multiple path options, so if you don't know your way, you could get turned around, but that is part of the appeal of the area. You really feel like you are in the middle of a secluded area even though you are at the front of a major theme park.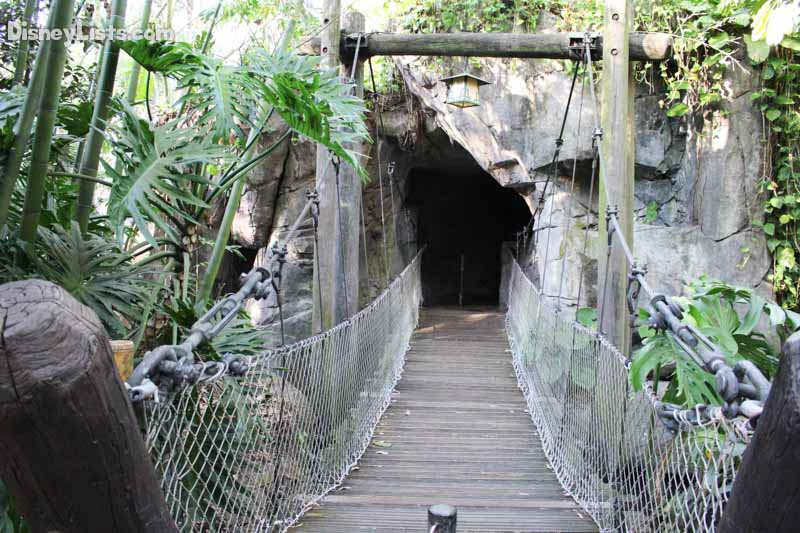 2 – There are interesting animal exhibits.
So the animal exhibits may not be as exciting as the tigers or the gorillas that are on other walking trails in the park, but these are still some pretty neat animals that are worth taking the time to stroll through and learn more about. The animals that you will see in the Oasis Exhibits include spoonbills, a wallaby, exotic boars, giant anteaters, and barking deer. These are animals that you wouldn't normally encounter in everyday life. There are plaques at each exhibit with additional information to learn about the animal. There are also regularly cast members out to answer questions and provide more information to guests about these amazing animals. You can actually learn a lot while you are on vacation!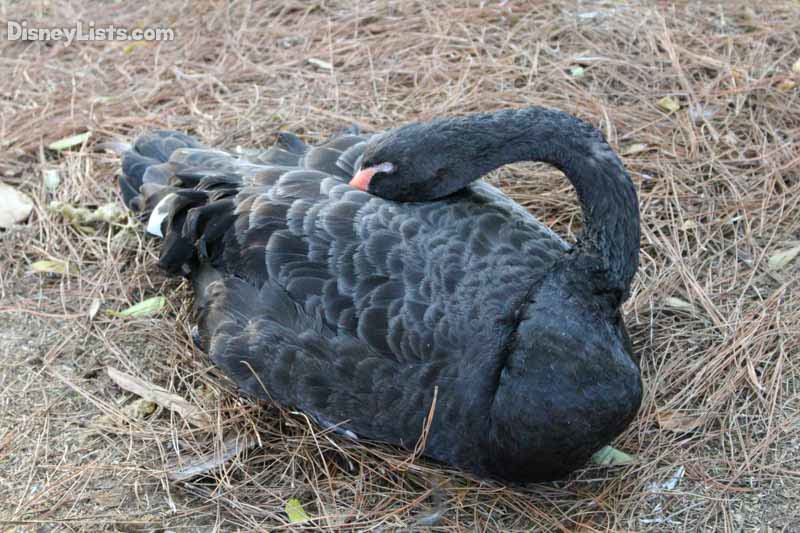 1 – The exhibit isn't usually very crowded.
Because so many guests breeze right past the Oasis Exhibits to get to other things, the area isn't usually very crowded. This makes most any time of day a great time to visit, depending on when you have a little bit of downtime in your plans. Because the area has so much foliage, there is a decent amount of shade cover, which can be very nice during the hotter or sunnier parts of the day. We like to stroll through when our son is napping in the stroller. He gets to be more in the shade and not in direct sun, and we can stroll without tons of other guests around. We get to look at the exhibits, talk to cast members, and he gets to stay comfortably in his stroller. Pick a time that works for you, and when you might need to break up the day with something a little slower paced.