The Discovery Island Trails are one of the best-kept secrets in all of Disney's Animal Kingdom. The entrances to the trails are often overlooked and missed as they aren't completely obvious, especially as guests are hurrying quickly to get to their next ride or show that they plan to see. It would definitely be a mistake to miss out on this attraction! Here are seven facts and secrets about the Discovery Island Trails:
1 – There have been a couple of name changes.
When the attraction first opened, it was first called the tree of Life Gardens.  Later the trails were renamed to Discovery Island Gardens to call out the area in which the trails reside, which is Discovery Island.  Then, the name was changed yet again to Discovery Island Trails, which makes the most sense for the name given the location and that the attraction is actually a trail-like area.
2 – Capybaras are no more.
The attraction used to have Capybaras in the exhibit, but they have since been removed.  The Capybara is a very large rodent-like animal.  They are native to South America and are semi-aquatic animals.  They are herbivores, dining on various plant life.  They typically live to be about 8 to 10 years old and are very neat looking animals.  It would be great to still be able to see these animals.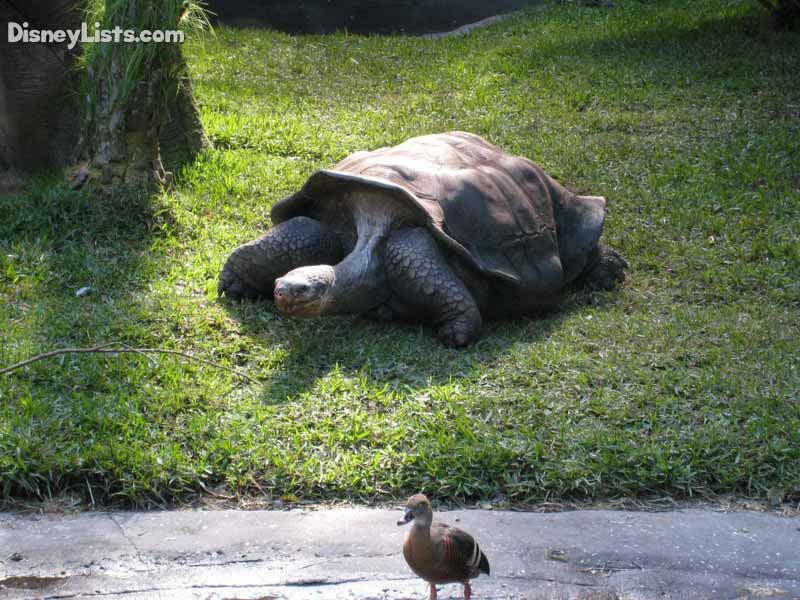 3 – There are a lot of interesting animals.
For you animal lovers out there, you will LOVE the Discovery Island Trails.  This is Disney's Animal Kingdom, so what would the trails be without a variety of animals that you can see in a habitat designed to mimic their natural habitat.  Animals that you may see on the trails include White Stork, Asian Small-Clawed Otter, Red Kangaroo, West African Crowned Crane, African Crested Porcupine, Lesser Flamingo, Macaw, Galapagos Tortoise, Ring-Tailed Lemur, Saddle-Billed Stork, and a Lappen Face Vulture!  I absolutely love kangaroos, so it is a great chance to see these guys!
4 – The afternoon is a really great time to visit.
As the day goes on, the Florida sun can get very hot.  The parks are at their most crowded levels during the early afternoon, which means very long lines for most of the attractions. This is a great time to head on over to the Discovery Island Trails.  The trails are often skipped over and missed by so many guests as they pass on by as they head to other attractions, so you are less likely to have a ton of other guests there and have the opportunity to enjoy the animals and scenery of the trails.
5 – Galapagos tortoise feeding time.
You will definitely want to ask a cast member in the area what time they will be feeding the Galapagos tortoises. It is a really neat experience, and you would be able to take a lot of great photos. The kiddos would really enjoy getting to see this one and learning about how these tortoises are fed and what they eat. The feedings are usually in the afternoon, but it is a good idea to confirm so that you make sure you don't miss it.
6 – Close-up views of the Tree of Life.
This is one of the main ways that you can explore the Tree of Life and get up-close views of the fantastic detail carved into the trunk of the tree. There are over 300 animals represented on the Tree of Life throughout the trunk, and you get to explore more of this by taking a stroll on the trails. You will definitely want to check it out, as looking from afar really doesn't do the Tree of Life justice.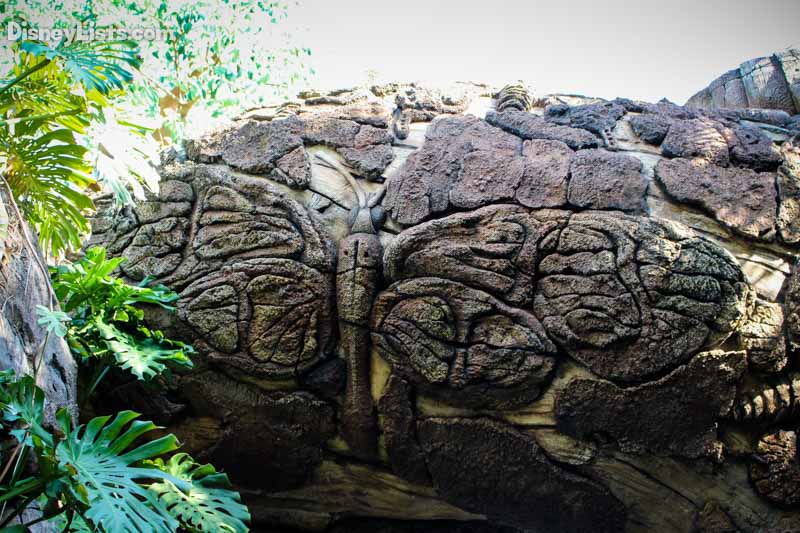 7 – That's a LOT of water!
Who doesn't love otters?  They are such fun animals and typically love to put on a little bit of show for guests as they swim and play in their habitat.  The exhibit is a decently sized exhibit for the trails.  The water portion of the habitat holds an impressive 67,000 gallons of water total.  That is a lot of water!  It is amazing that so many guests pass right on by and don't even know that this is there!
For a no obligation, FREE Quote on a Disney vacation package, please contact our travel partner Magical Vacation Planner at 407-442-0227 (407-442-0215 for Spanish). You can also request a FREE quote online by Clicking HERE.