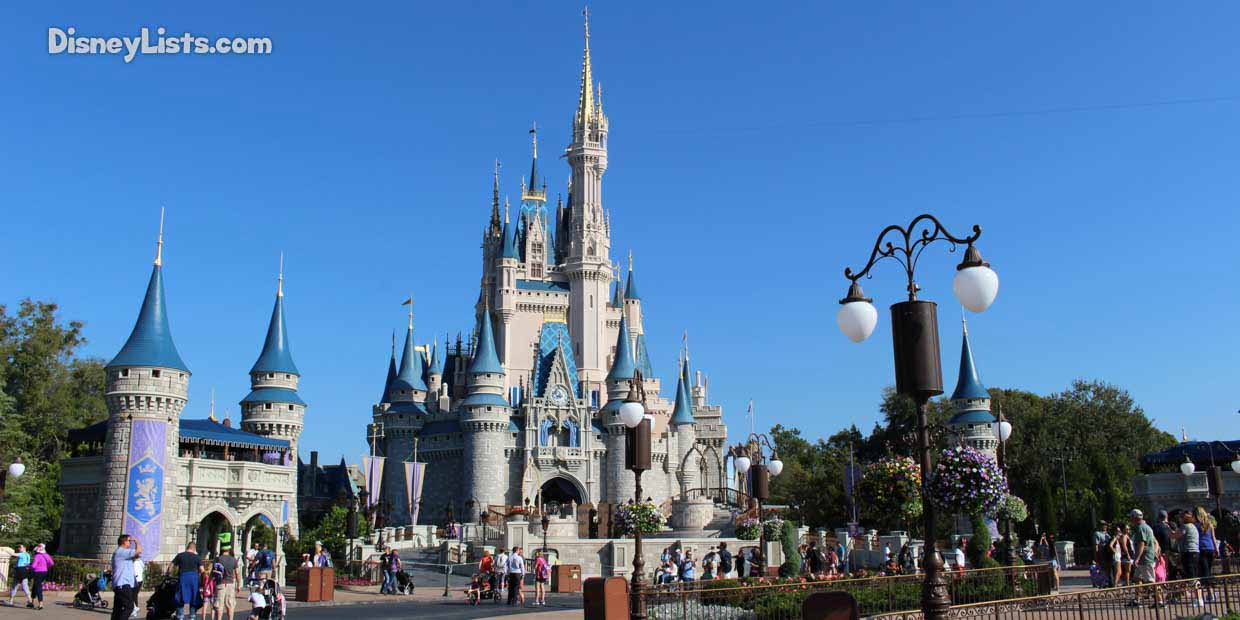 When considering the best and worst times of the year to visit Walt Disney World, there can be multiple perspectives and factors that guests need to consider and each guest needs to decide what factors are most important to them. We broke the best and worst scenarios down based on crowds, events, and weather. You can use this information to help determine which time best meets the needs and expectations of your family.
Editor's Note: We are well aware that some of the events listed in this article have been canceled for the 2020 and 2021 seasons. However, guests aren't just planning visits in the immediate future. If you are planning a visit in late 2021, 2022, or beyond you should plan on these events taking place as normal but keep in mind no one knows for sure what 2021 holds. Future events could be canceled at any time.
Crowds: Yes, right now as Walt Disney World is in a phased reopening due to the COVID-19 pandemic the issue of crowds is dramatically different than it has been in previous years. Disney World is limiting capacity in each of its parks to facilitate social distancing. Disney has stated publicly that capacity is limited to 35%. It will be some time before we see the elbow to elbow mass of humanity that has come to define a visit to the Magic Kingdom during the busiest times of the year. However, this doesn't mean that crowd patterns are no longer a factor to consider. 
While Disney World has set much lower capacity limits for the parks, they have also reduced capacity on the attractions as well to spread guests out. So, while the parks may feel empty compared to what we're used to that doesn't mean every ride is automatically a walk-on. On days where a park reaches its capacity limit, lines for popular attractions will be much longer than slower days where capacity limits are not reached.
The important point here to know is the parks do not reach capacity every day and the crowd levels and wait times can still vary wildly depending on how close to capacity the parks are. Yes, the parks are going to be much less crowded for now. However, when you decide to visit still matters. If you visit during a slower period where the parks don't reach capacity you may find your longest wait under 10 minutes with most attractions being walk-ons. If you visit during a time that sees traditionally higher crowds, you are likely to find wait times closer to what would have been normal in years past.
Bottom line, given the fact that when you choose to visit could now mean the difference between waiting 1.5 hours for Seven Dwarves Mine Train or waiting for 30 minutes. In some ways, crowd levels are more important now than they have been in years.
Best:
1 – January – February
Editor's Note: The 2021 Marathon Weekend and Princess Half Marathon have been transitioned to virtual races. However, for future planning, both of these events draw sizable crowds to the parks.
After Marathon weekend (first weekend of January) is over and before the Princess Half Marathon weekend (3rd weekend in February), the parks typically have a decent dip in attendance. This makes it a great time to take advantage of fewer crowds. This is also when some of the attractions or one of the water parks may see closures, but Disney won't close several things at once.
2 – September
Editor's Note: Mickey's Not So Scary Halloween Party was canceled in 2020.
September is a great month for encountering fewer crowds. The kids are back in school and with school just starting, many parents don't want to take their kids out of school right away. There are also events like the Food and Wine Festival and Mickey's Not So Scary Halloween Party, which starts up in September so you can take advantage of those with fewer crowds.
3 – Early December
Editor's Note: Mickey's Very Merry Christmas Party was canceled in 2020.
You have to stay away from Thanksgiving weekend and later December at it gets closer to Christmas, but the first 2 weeks of December actually see a dip in crowd levels. You can see all of the Christmas decorations and events with fewer crowds to fight along the way. Also, you'll be able to enjoy Mickey's Very Merry Christmas Party.
Worst:
1 – March
March is a hectic time of the year due to Spring break season. Many guests use that opportunity while kids are out of school to come to Disney. Spring break week for Florida is also extremely crazy in the parks.
2 – June – August
It is no surprise that the summer months are extremely crowded. It's hot and sunny in Florida, and all of the schools are out for summer. You can count on high crowd levels all summer long.
3 – All Holidays
Guests love traveling to Walt Disney World to spend their holidays. The busiest week of the entire year is Christmas to New Year's. Some of the parks close to capacity and the traffic is insane. Other holidays like Thanksgiving, 4th of July, Easter, Mother's Day, Halloween, and Valentine's Day also see a spike in attendance across all of the parks.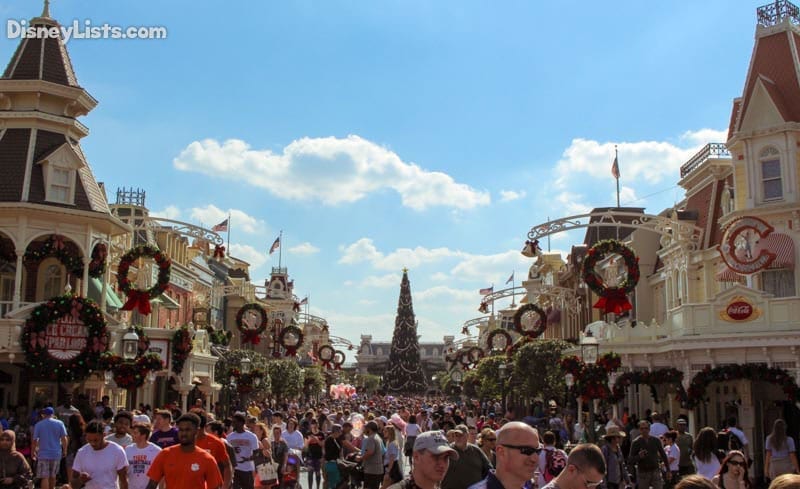 Events: This is written from the perspective of which months have the most events so that you get the most bang for your buck.
Best:
1 – September – October
It's the heart of the Food & Wine Festival event at Epcot. You also have Mickey's Not So Scary Halloween Party and other events occurring in later September and all of October that make it a great time to be at Disney World. The temperatures are much better than the summer, too!
2 – December:
The parks and resorts are completely decorated for Christmas, and it is one of the most beautiful things ever! There are tons of Christmas events, meals, and more happening all over Walt Disney World that if you haven't been during this season, you definitely want to see it at least once.
3 – March-April
The Flower & Garden Festival is offered at Epcot during this time. The parks are also freshly decorated with fresh flowers and spring decorations. There are typically extra events and character experiences for the spring break crowds.
Worst:
1 – January
There really isn't much going on in January after Marathon Weekend is over with the exception of the Epcot International Festival of the Arts. The lower crowds are nice, but the parks are typically closing earlier than usual, and not much going on.
2 – June & August
The summer is an extremely busy time at Walt Disney World, but there isn't a ton of extra events planned. Occasionally there are special summer shows, but for the most part, it's the usual attractions and longer park hours to help combat the crowds.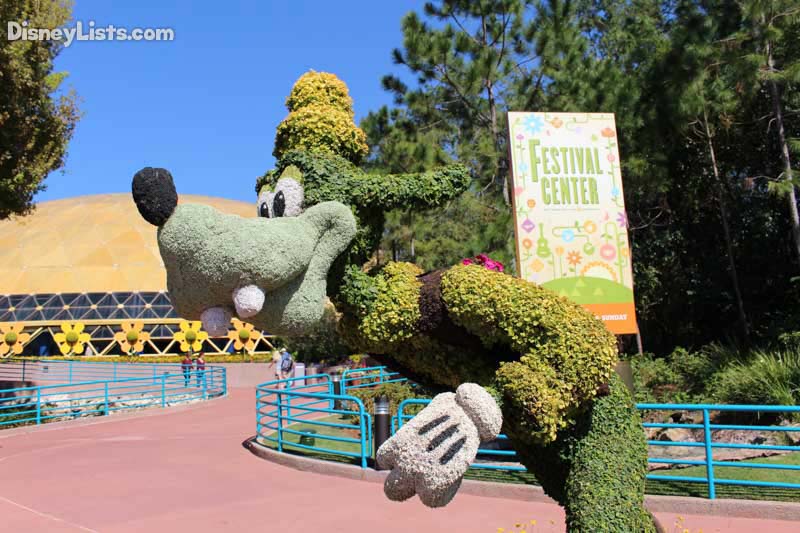 Weather
There are differing opinions on weather and what is preferred, but this article is written in terms of the most comfortable weather and less heat.
Best:
1 – December – February
The winter months at Disney are still usually fairly warm and much more comfortable than the summer months. In the evenings, you may even want to wear pants and a hoodie depending on the temps, which can vary. The pools are heated, so you can still swim and enjoy water fun, too.
Worst:  
1 – June – September
The summer months at Disney are definitely the hottest months in Florida. It usually rains in the afternoon, which can help cool things off a little (and also make it thick and muggy), but it is extremely hot. It's still a fun time to visit, but if you don't like the heat, you definitely won't like these months.
For a no obligation, FREE Quote on a Disney vacation package, please contact our travel partner Magical Vacation Planner at 407-442-0227 (407-442-0215 for Spanish). You can also request a FREE quote online by Clicking HERE.