News
NEWS: Disney Shares Heartwarming Make-A-Wish Story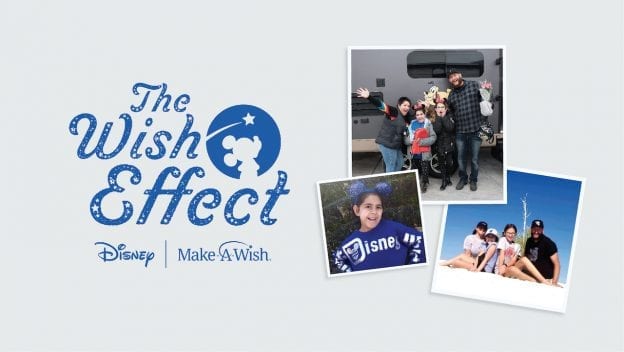 Tali, a 12-year-old girl, received a dream camper from Disney and Make-A-Wish, allowing her to safely road trip with her family. Returning with a renewed outlook, Tali and her family started creating care packages for children being treated for similar diseases and took their community outreach to new heights: successfully petitioning for the first-ever childhood cancer awareness license plate in her home state of New Mexico. Learn more about this special girl below.
Here are all the details from Disney Cast Member Thomas Smith:
Do you know the power of a wish? For kids undergoing medical treatments for serious illnesses, a wish can bring happiness, hope and joy – and a moment in which they can forget about treatment and just be a kid. For most kids, a wish represents an important moment– but what happens after the wish? How did their lives change as a result of these magic moments? A few weeks ago, we launched a new video series called The Wish Effect to answer these questions. The series catches up with several wish kids, and digs into how the wish continues to influence their lives to this day. Today, I'm thrilled to share with you our first interview in the series, featuring wish kid Tali, whose wish was granted last year.
Tali is a 7th grader from New Mexico who loves Disney and exploring nature with her family: mom, dad and little sister, Roz. In 2018, she was diagnosed with stage IV neuroblastoma, a form of childhood cancer that affects the nervous system.
When Make-A-Wish asked Tali to share her one true wish, she chose something the whole family could enjoy, that also combined all three of her passions: a Disney-themed RV camper!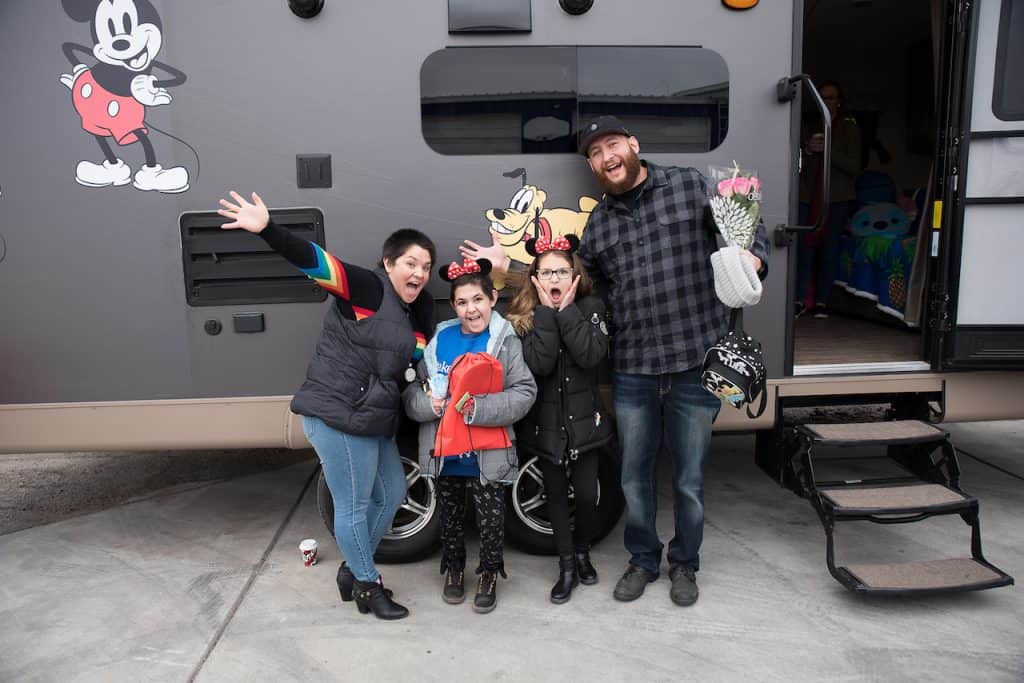 "Tali loves nature, so a camper was not surprising," said Juliana, Tali's mom. "She's very thoughtful, she loves her family, and we were very honored to be a part of her wish so we could all enjoy this together. It's something we can cherish for many, many years to come."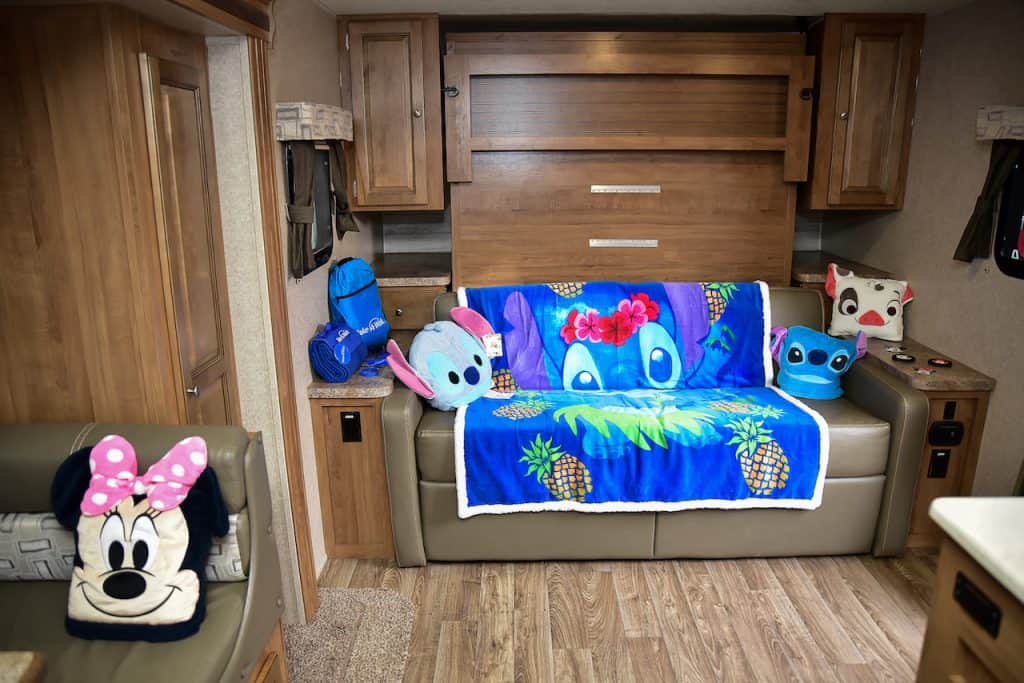 From a plethora of plush in the dining area, to a bunk bed inspired by Tali's favorite film, "Lilo and Stitch," the camper is decked out from top to bottom in Disney décor. The camper has enabled the family to spend more quality time together, and they've already gone on several unforgettable adventures, including to White Sands National Park and Jemez Springs.
Tali's family has also used the RV to safely travel during the pandemic. "The RV is especially nice this year because we do travel out of state for treatment periodically, and especially in this COVID-19 environment we have a home-away-from-home we can take with us," said Gabe, Tali's dad.
When the family isn't on a road trip in their Disney-themed camper, they are hard at work helping other families dealing with cancer. The shirts Juliana and Gabe are sporting support their efforts to raise awareness for childhood cancer awareness.
"The Zia symbol is symbolic of New Mexico, and the money that we raise from the t-shirts actually goes to making care packages for newly diagnosed kids in the hospital," said Gabe.
Nearly a year after the wish took place in December 2019, the family still feels the effect. "A wish brings lots of hope to families like ours when you can't plan for the future," said Juliana. "You don't know what might happen, so it gives us hope, gives us a bright light in a time where things are uncertain."
When asked to describe her wish experience, Tali summed it up in one word: "Magical."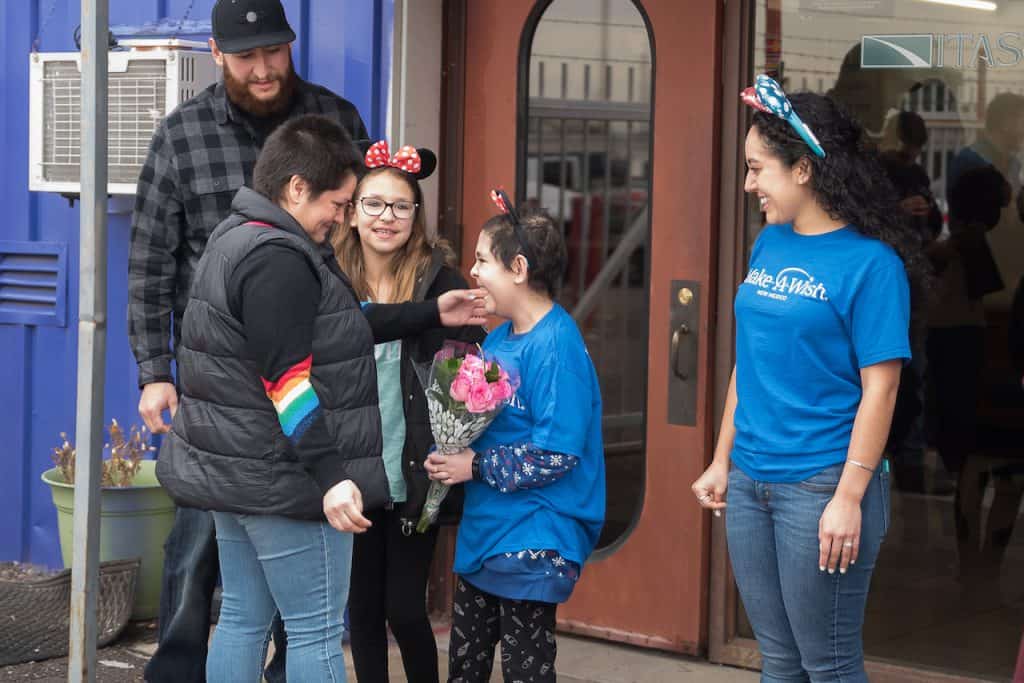 A wish reflects the creativity of each child's imagination, which is why we're so honored that together, Disney and Make-A-Wish have grated more than 140,000 wishes since 1980. To learn more, visit wish.org/Disney and stay tuned for even more stories as part of "The Wish Effect!"
For a no obligation, FREE Quote on a Disney vacation package, please contact our travel partner Magical Vacation Planner at 407-442-0227 (407-442-0215 for Spanish). You can also request a FREE quote online by Clicking HERE.