There are so many amazing attractions at Walt Disney World.  They are fabulous during the day or night, but there are definitely certain attractions that you should try to prioritize to ride during the day if you can.  Here are our top eight attractions to experience during the day:
8 – Kilimanjaro Safaris – Animal Kingdom
We find that you can see much more if you experience this attraction during the day.  The early morning safaris are our absolute favorite since the animals seem to be more active then, especially before the heat of the day sets in.  The safari is amazing no matter what, but definitely try to visit it during the day and see what you think!
7 – Jungle Cruise – Magic Kingdom
The Jungle Cruise is a really fun attraction with a lot of pun-intended jokes from the Skippers throughout the ride.  We enjoy the attraction more during the day when we can see more of the scenery.  The attraction is beautiful and funny, so we like to get a good glimpse at all of it.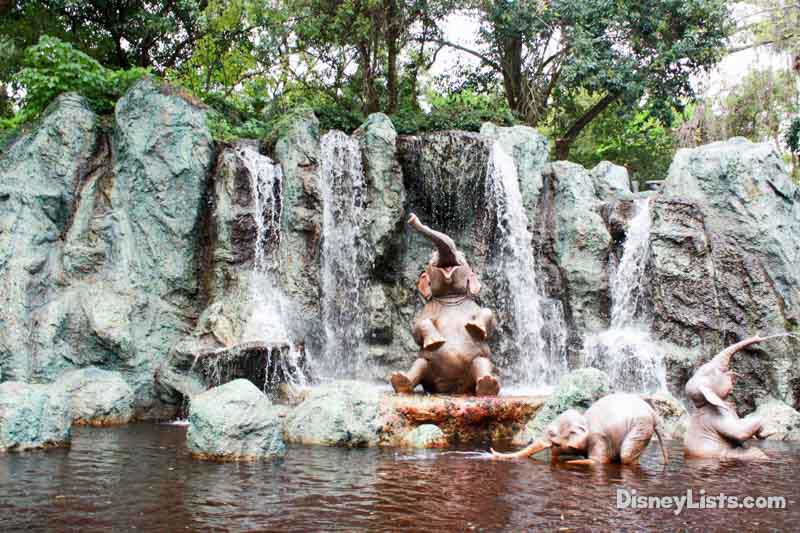 6 – For the First Time in Forever:  A Frozen Sing-Along – Hollywood Studios
This attraction is an amazing sit-down experience where guests get to sing along to their favorite Frozen songs.  It is completely inside, making it much better to experience during the day when you get a nice long break from the heat in order to enjoy the show.  There is no real benefit to seeing it at night, so we prefer to make this one a daytime activity.
5 – Test Track – Epcot
This one is great at any time of the day, but we tend to prefer it during the day.  We feel like you get a better experience when you ride it during the day.  There is a part of the attraction that is inside and then you blast outside going over 60 mph on a street track.  You can see all of the happenings around the area.  It is one of the fastest attractions in Walt Disney World and you don't want to miss it!
4 – Enchanted Tales with Belle – Magic Kingdom
Editor's Note: During the phased reopening of Walt Disney World, this attraction is not operating.
This attraction sometimes closes earlier and may not be open during other special events.  Because of this, we definitely recommend that you experience this one during the day so that you don't miss it.  Since the attraction is indoors, waiting for the nighttime definitely doesn't add anything special or different to the experience.
3 – Kali River Rapids – Animal Kingdom
This one would still be fun to ride at night, but we prefer during the day.  You will very likely get soaked when you ride the attraction, so you will want the sun to help dry you off so that you don't have to walk around in wet clothes.  If it is cooler at night, then it could also be cold in wet clothes.  We like to ride this one during the heat of the day so that we get to cool off!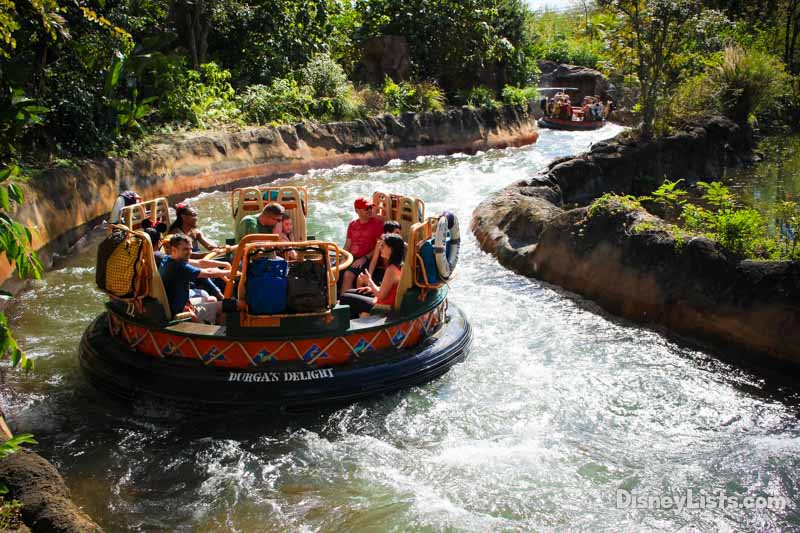 2 – Walt Disney World Railroad – Magic Kingdom
We definitely like riding the Walt Disney World Railroad during the day.  There are various details and extras that are themed to the different lands that you venture into, and we like being able to see all of those.  Riding the railroad is a great time to see more of the various lands while also getting from place to place.
Editors Note: The Walt Disney World Railroad is currently closed due to Tron Lightcycle Run construction in Tomorrowland. Disney has not announced when the railroad will reopen.
1 – Journey to Imagination with Figment – Epcot
The attraction is located at the Imagination Pavilion in the Future World area of Epcot.  This pavilion often closes ahead of the rest of the park, so you don't want to miss out on the attraction.  In order to experience it, you probably want to visit during the day so that you make sure you get it in before it closes.
For a no obligation, FREE Quote on a Disney vacation package, please contact our travel partner Magical Vacation Planner at 407-442-0227 (407-442-0215 for Spanish). You can also request a FREE quote online by Clicking HERE.