The Park Hopper option is an additional option for your Disney World tickets. This option allows guests to visit more than one theme park per day, for the number of days on their tickets. Park Hopper is an additional one-time cost, and the cost is on top of your base theme park ticket, regardless of the number of days you purchased. In other words, Park Hopper will apply to every day of your ticket or no days. You cannot add it to just some days. The cost of adding a park hopper varies slightly depending on the length of your ticket but ranges from an additional $70-90 per ticket (not per day). There are many great reasons why you may want to consider purchasing the Park Hopper Option on your tickets; read on to find out more!

Editor's Note: Park hopping was initially suspended when the parks reopened in 2020. In January 2021, it returned with an important modification. Guests can now only park hop after 2:00 pm and only after they have first visited the park where they have their park pass reservation. After 2:00 pm, you can hop from park to park as before. Keep this in mind when planning which park to visit first.
1 – Dining Reservations
The Park Hopper option allows you greater flexibility when it comes to dining reservations. Dining reservations are strongly recommended for all table service locations at Walt Disney World and can be made up to 60 days in advance. The Park Hopper allows you to visit more than one park per day, so if you love dining at Epcot for dinner, you can do so every night while still touring any other theme park during the day. Additionally, suppose you can get a reservation for a typically difficult location such as Cinderella's Royal Table, Be Our Guest, or Le Cellier. You will not need to rearrange your schedule to ensure you can make your new dinner reservation. Just hop on over to that location when it is time to dine.
2 – Flexibility
The Park Hopper adds flexibility to your vacation. You won't need to feel guilty about leaving early one night and missing the fireworks when you know you can return on another night. Additionally, perhaps you plan only to spend half of a day at a particular park you can spend the rest of the day at another.
3 – Park Hours
If you visit during a time of year when the parks have reduced hours, you may find that Disney's Animal Kingdom closes as early as 7 pm! Having a Park Hopper will allow you to visit these parks during the day still and head over to Magic Kingdom or Epcot, which typically have longer park hours for the evening. Otherwise, you may find yourself with nothing to do once Animal Kingdom closes for the day.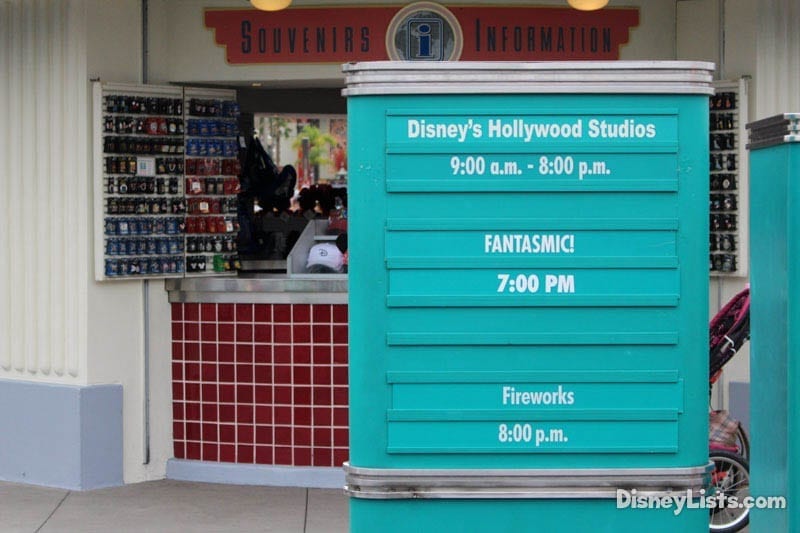 4 – Weather Impacts
The weather in Central Florida is sometimes unpredictable. Some attractions are weather-sensitive, particularly at Disney's Animal Kingdom. If you have the Park Hopper option and you find yourself waiting for attractions to re-open due to weather, you could head to Magic Kingdom or Disney's Hollywood Studios, where fewer attractions will be closed.
5 – See Things You Missed
Ever feel like there just isn't enough time to fit everything you want to see and do into your day at Walt Disney World? Or maybe you missed out on an attraction due to a weather closure. Having the Park Hopper will let you have the opportunity to go back to a park where you can experience the few things you missed without having to spend another day at that specific park.
6 – Enjoy Favorites Again
Maybe you love thrill rides such as Guardians of the Galaxy: Cosmic Rewind, Slinky Dog Dash, Space Mountain, Expedition Everest, and Test Track, and you want to ride all of them on your last day. Or you just have to get one more Dole Whip before heading home. The Park Hopper will let you make a quick stop on another day at these locations to enjoy your favorites.
7 – Last-Minute Shopping
Everyone has had buyer's remorse, but what about remorse over things you didn't buy but wish you did? While most souvenirs can be found at any theme parks or Disney Springs, not everything is available everywhere. You will need a ticket even if you just want to run in and get that one last thing, so don't spend the whole day at Animal Kingdom when you really only want one specific item at that park.
8 – Park Hopper Plus Option
Another great reason to add the Park Hopper option is to upgrade to the Park Hopper Plus Option. With this option, in addition to being able to hop between all four theme parks, you will also be able to visit Disney's two water parks: Blizzard Beach and Typhoon Lagoon, ESPN Wide World of Sports Complex, Disney's Oak Trail Golf Course, Disney's Fantasia Gardens and Miniature Golf Course (after 4:00 pm), and Disney's Winter Summerland Miniature Golf Course (after 4:00 pm). The amount of visits you have is based on the length of your ticket. For example, a four-day ticket would allow four visits, and a seven-day ticket would allow seven visits. Currently, the cost of the Park Hopper option ranges from $75-90, depending on your length of stay. Park Hopper Plus is an additional $20 on top of the Park Hopper option. Depending on your length of stay, you can park hop between all parks and get the extras mentioned above. Considering a single-day ticket to a water park is $69, this could be an excellent value for your family.
Adding the Park Hopper Option to your tickets can offer you additional flexibility when visiting the theme parks. The ability to visit more than one park per day will give you more options for dining reservations or change plans as you go due to weather, crowd levels, or other issues. And if you don't get a chance to see a show or ride a specific attraction, you can return to that park without spending the entire day there. Tickets can be upgraded to include Park Hopper at any time, provided days are still left on the ticket. So you can add it at a later date if you decide it is something you want to take advantage of.
Do you use the Park Hopper option? Or do you prefer to use one park per day tickets?
For a no obligation, FREE Quote on a Disney vacation package, please contact our travel partner Magical Vacation Planner at 407-442-0227 (407-442-0215 for Spanish). You can also request a FREE quote online by Clicking HERE.