News
NEWS: New Menu of Mediterranean Small Plates at Spice Road Table
Looking for a unique and tasty table service meal in World Showcase? Look no further than Spice Road Table. This restuarant has got an all new menu to tempt you! Learn more below.
Here are all the details from Disney Cast Member Karen McClintock:
What better way to enjoy the wonderful Florida weather than outdoors savoring Mediterranean small plates and refreshing beverages? Now add scenic views of World Showcase Lagoon at EPCOT–perfection. With décor inspired by outdoor cafés from the Moroccan seaside, Spice Road Table is now open offering a delicious new menu of small plates and sips for you to enjoy al fresco or in the quaint dining room. Here is a tasty tour of the menu. B'Saha!
Hummus Fries with Citrus Chipotle, Preserved Lemon
Pomegranate-Chili Crispy Cauliflower with Red Pepper Aleppo Sauce (plant-based)
Fried Calamari with Rémoulade and Harissa Sauce
Grilled Lamb Kefta with Tzatziki, Radish, Cherry Tomato Confit
Naan Spreads – Hummus, Chermoula, Marinated Olives, Za'atar
Spicy Shrimp with Chili, Garlic, Peri Peri Sauce
Tiropitakia – Cheese-filled Phyllo, Cucumber Tomato Relish
Dolmas – Grape Leaves filled with Rice and Herbs, Marinated Olives, Charred Lemon (plant-based)
Spiced Chicken with Ras el Hanout, Mint Yogurt
Road Table Sampler – Lamb Kefta, Tzatziki, Spiced Chicken, Tiropitakia
A terrific assortment of Mediterranean beer and wine as well as refreshing specialty beverages including:
Mahiarita – Fig Brandy, Agave, Lime Juice, Sumac Salt, and Pomegranate Seeds
Pomegranate Mimosa
Hibiscus Mimosa
Blood Orange Mimosa
Moroccan Mule – Fig Vodka, Ginger Beer, Agave, and Lime
Medina Mixer – African Rum, Tangerine Liqueur, and Cranberry Juice
Sahara Spritz – Botanical Cucumber and Mint Vodka, Soda Water, and Lime
Iced Mint Tea with Gin
Moroccan Hot Tea Service (nonalcoholic)
Iced Mint Tea (nonalcoholic)
Want a treat on the go? Visit the adjacent Morocco Juice Bar offering a variety of delicious Moroccan sweets.
RELATED ARTICLE: 7 Tips & Tricks For Your First Trip Around Epcot's World Showcase
by Caitlin Corsello
Of the four theme parks in Walt Disney World, many guests love to spend the majority of their time exploring all that Epcot has to offer. The unique park is divided into two halves with the front portion being home to Future World and the rear featuring World Showcase. While Future World features some very popular attractions and experiences, it is World Showcase which draws many guests in for long afternoons in the park. World Showcase is home to eleven different pavilions which each highlight a country from around the world. Each pavilion celebrates history, culture, architecture, entertainment, traditions, cuisine, and more from that particular country and guests absolutely love exploring each area and taking in all of the beautiful details. With so much to see and enjoy in World Showcase, it can be a little overwhelming for first-time visitors, but there are some helpful tips and tricks which will make the experience amazing. Here are the top seven tips and tricks for a guest's first trip around Epcot's World Showcase.
1 – Visit the Norway Pavilion at 9 AM
Editor's Note: During the phased reopening of Walt Disney World, EPCOT is likely to open at 11:00 am. Be sure to check your My Disney Experience app for up to date hours.
While Epcot generally opens at 9 am each morning, those hours only pertain to Future World and the Norway Pavilion in World Showcase. Guests who enter into the park first thing in the morning should head directly for the Norway Pavilion to experience the very popular new attractions based on the smash-hit Disney animated film Frozen. Guests can enjoy meeting Anna and Elsa in their Royal Sommerhaus and then head over for a special adventure on Frozen Ever After. Guests who are visiting World Showcase for the first time should note that only the Norway and portions of the Mexico Pavilion open at 9 am; the rest of World Showcase opens for the day at 11 am. Note: the Mexico pavilion also opens at 9 am.
2 – FastPass Frozen Ever After
Editor's Note: During the phased reopening of Walt Disney World, FastPass+ is temporarily suspended.
One of the newest attractions in Epcot is Frozen Ever After and it is extremely popular with guests. The attraction brings guests into the kingdom of Arendelle where a summer celebration is happening with favorite characters like Anna, Elsa, Olaf, Kristoff, and Sven. Since all things Frozen are still very popular, wait times are going to remain equally as high. Guests who want to enjoy a ride on the attraction should definitely plan on booking a FastPass for the experience as far in advance as possible.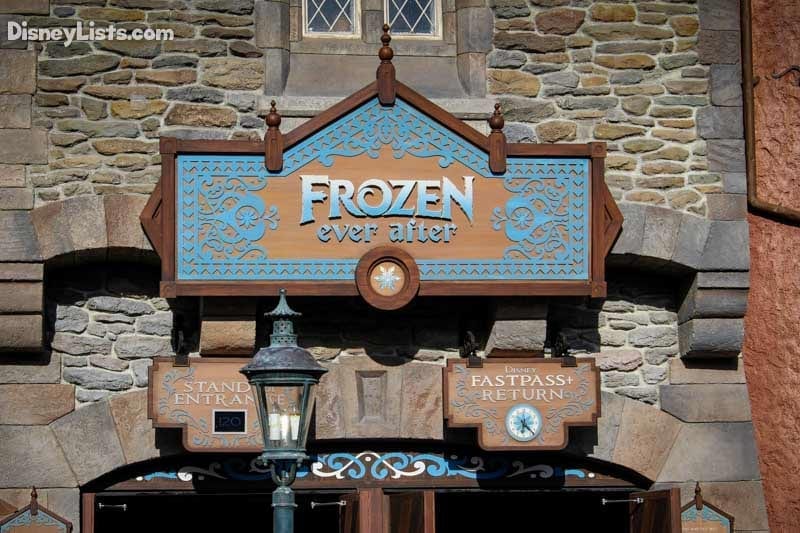 3 – Leave Plenty of Time to Explore
World Showcase is an absolutely huge area along the shores of World Showcase Lagoon. Each of the eleven pavilions features shopping, dining, entertainment, architecture, and cultural elements and several feature attractions and shows. With so much so enjoy and explore, guests should plan on leaving plenty of time to fully soak in the atmosphere and environment of each pavilion that could easily take all day. By having plenty of time to wander through World Showcase, guests ensure that they will have an amazing experience.
4 – Try Foods From Each Country
Guests had better bring their appetites to World Showcase as each pavilion is home to at least one full service and one quick-service dining location. Guests who visit each country can sample traditional cuisine from that region and explore different flavors that they may have never encountered before. Spending a full day in World Showcase ensures that guests will be hungry on and off, allowing them to stop and enjoy a food sampling from each country along the way.
5 – Enjoy the Stores
One of the best ways to spend time in World Showcase is by browsing through the many stores found throughout the countries. Each store sells unique items, many of which were created in that country. Guests can browse an open-air market in the Mexico Pavilion, shop for beautiful jewelry in the Italy Pavilion, and purchase handmade caramel candies in the Germany Pavilion. With so many wonderful locations to peruse, guests are sure to find the perfect souvenir in World Showcase.
6 – Don't Skip Attractions
Several of the pavilions in World Showcase are home to wonderful attractions that should not be skipped by guests. The Mexico Pavilion is home to The Gran Fiesta Tour Starring the Three Caballeros which takes guests on a boat ride with Panchito and Jose as they search the country for Donald. Reflections of China is a beautiful circle vision film that showcases the amazing locations and people of China. The America Pavilion features the American Adventure which tells the story of the American people through history, photography, artwork, music, and audio-animatronics. Impressions de France is a breathtaking film that combines beautiful footage of the country with music by popular French composers and has recently had a digital upgrade. You'll also want to experience the new Beauty and the Beast Sing-a-Long. The final attraction in World Showcase is Canada Far and Wide that features a circle vision film that showcases the beauty and diversity of Canada and its people.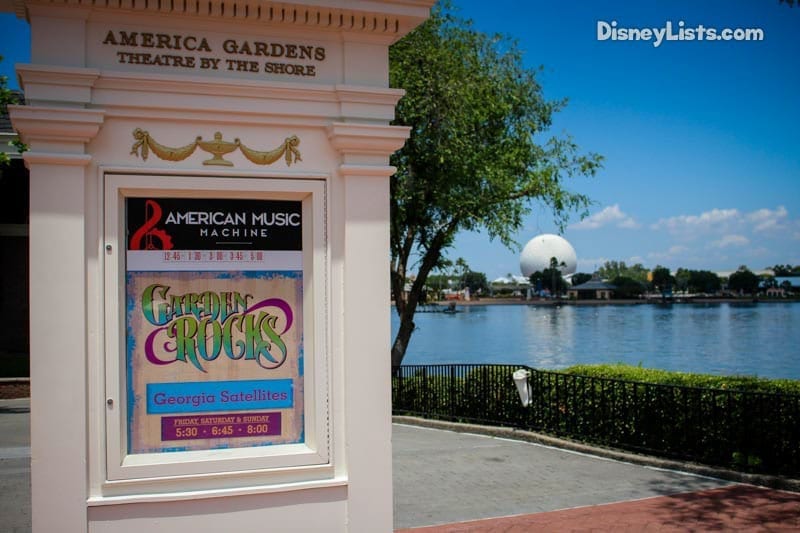 7 – Get an Early Spot for Epcot Forever
Editor's Note: During the phased reopening of Walt Disney World, Epcot Forever is temporarily suspended.
No day in World Showcase is complete without enjoying the evening fireworks and light show at Epcot. The show takes place on World Showcase Lagoon and features laser lights, pyrotechnics, fireworks and music for an unforgettable experience. While Epcot Forever can be viewed from all around World Showcase Lagoon, the best spots tend to be filled very quickly. Guests who want to ensure an amazing view of the show should plan on finding a spot at least an hour before showtime.
For a no obligation, FREE Quote on a Disney vacation package, please contact our travel partner Magical Vacation Planner at 407-442-0227 (407-442-0215 for Spanish). You can also request a FREE quote online by Clicking HERE.