One of the most beautifully themed parks in Walt Disney World is Disney's Hollywood Studios. Those who visit the park can feel as though they have stepped right into movie magic and can experience their very own adventures on the other side of the camera. Guests who spend time in Disney's Hollywood Studios can travel through the movies, check out favorite characters like Indiana Jones and Kermit the Frog, enter into The Twilight Zone, and rock out with Aerosmith. With so many amazing experiences to enjoy in the park, guests can get caught up in rushing from one experience to another and miss out on the amazing details that can be found all around. Found amongst the details are Hidden Mickeys which are images that come together to form Mickey or any other Disney character like Minnie or Donald. There are plenty of Hidden Mickeys for guests to find in Disney's Hollywood Studios ranging from easy to very hard to spot, and searching for them is a great way to enjoy the details of the park. Here are the top ten Hidden Mickeys at Disney's Hollywood Studios in Walt Disney World.

10 – Voyage of the Little Mermaid
Guests who love the story of Ariel must stop by the Voyage of the Little Mermaid to enjoy her tale in an entirely new way. The show combines live acting, animation, puppets, black lights, lasers, and special effects to bring the Disney Princesses' story to life. Before entering the theater for the performance, guests move through a small lobby that features many nautical props and artwork. Those who look closely at a framed map on one of the lobby's walls can spot a classic Hidden Mickey.
9 – Red Carpet Dreams
In this character meet and greet attraction video posters line the hallway. Look for the poster with "The Sweethearts of Swing," featuring Mickey and Minnie dancing. Be sure to spy what Goofy is holding in the poster!
8 – Muppet Vision 3D's Mickey
One of the most hysterical experiences that guests can have in Walt Disney World can be found at Muppet Vision 3D in Disney's Hollywood Studios. The attraction features a 3D show which invites guests into the Muppets' laboratories where chaos ensues as only the Muppets can create. The finale of the attraction comes with an explosive surprise that leaves some minor damage in the theater. Kermit the Frog can be spotted saying goodbye to guests while riding on the back of a firetruck, and guests who look closely can spot a balloon in the background that is shaped like Mickey.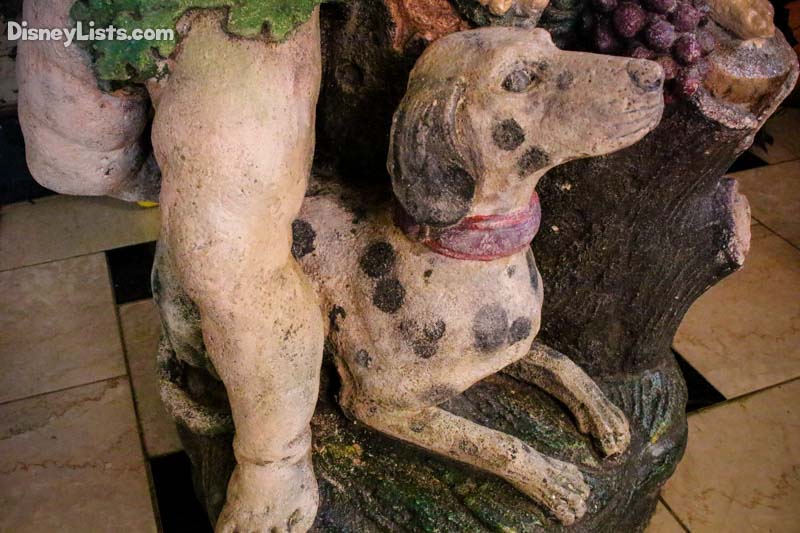 7 – Mama Melrose's Ristorante Italiano's Mickey
Guests who are looking for a delicious and enjoyable full-service meal in Disney's Hollywood Studios should be sure to stop by Mama Melrose's Ristorante Italiano. The location serves up classic Italian cuisine in a cozy and fun environment filled with quirky props. Before being seated in the dining room, guests can check out a statue of a Dalmatian near the check-in desk. One of the dog's spots forms a classic Hidden Mickey.
6 – Star Tour – The Adventure Continues' Mickey
Fans of the Star Wars universe simply have to experience Star Tours – The Adventure Continues in Disney's Hollywood Studios. The attraction begins as a routine Star Tours flight but soon has guests joining the Rebel Alliance after a Rebel Spy is discovered on board. Before boarding their ships, guests move through a queue that is filled with familiar faces and futuristic props. One room features a screen high above which portrays the shadows of individuals walking behind it. Guests who pay attention might spot R2D2 gliding past at one point wearing iconic Mickey Ears.
5 – The Twilight Zone Tower of Terror's Mickey
A second Hidden Mickey can be found on The Twilight Zone Tower of Terror after guests have boarded their elevators and found themselves at the mercy of the tower. At one point of the attraction, guests' elevators move forward and enter into The Twilight Zone where creepy effects occur. Just before entering into the drop shaft, guests see a beam of light that comes together in a central spot before disappearing. Just before disappearing, the light becomes a classic Hidden Mickey.
4 – The Twilight Zone Tower of Terror's Mickey Doll
One of the most thrilling attractions in Disney's Hollywood Studios can be found at the end of Sunset Boulevard. The Twilight Zone Tower of Terror invites guests into the Hollywood Tower Hotel which was abandoned years ago after five guests disappeared into The Twilight Zone after their elevator was struck by lightning. Before boarding service elevators to head for a similar fate, guests can enjoy a preshow in the hotel's lobby where they learn the creepy history of the building. In the video, guests should pay attention to the little girl who disappeared into The Twilight Zone to spot a Hidden Mickey plush doll in her hand.
3 – Rock 'n' Roller Coaster Starring Aerosmith's Mickey
Right next door to The Twilight Zone Tower of Terror is an attraction that is sure to leave guests feeling like rock and roll royalty. The Rock 'n' Roller Coaster Starring Aerosmith invites guests into G Force Records where they can board super stretch limos and rocket through the neon lights of downtown to make it to the band's concert on time. Before loading into their super stretch limos, guests can first meet the band in a preshow recording studio. While the band can be seen in the background, guests should look on the floor of the studio to spot a Hidden Mickey made out of coiled wires.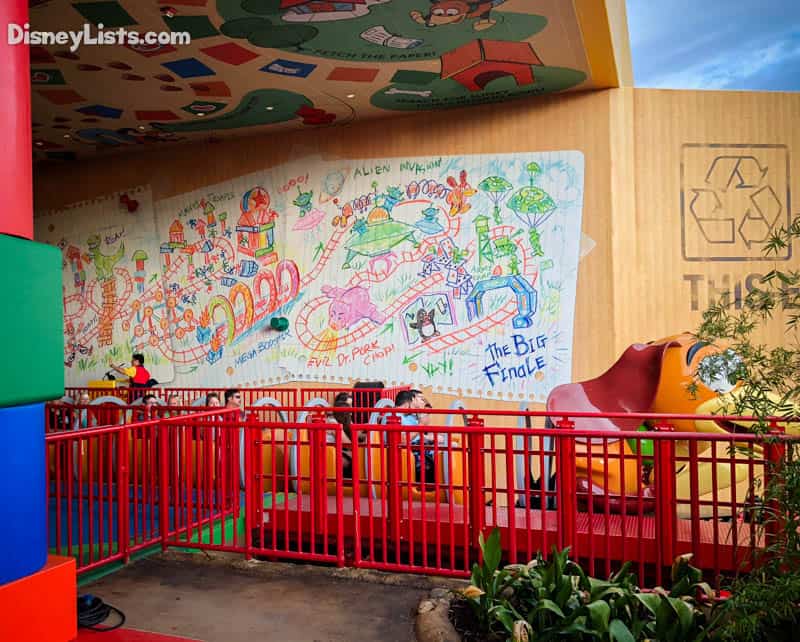 2 – Slinky Dog Dash Queue
Toy Story Land transports guests into the adventurous outdoors of Andy's backyard and offers plenty of Hidden Mickey's. First up is Slinky Dog Dash. This multi-launch, family-friendly roller coaster careens around bends and "catches air" over camelback humps through the land. Guests approaching the ride launch see Andy's plans sketched out in Crayola crayon on notebook paper. Glue bottles, empty toy boxes, and stray coaster parts and pieces are strewn about – Andy's pet project was clearly a work in progress when he was called away. But that's when the toys will play! While approaching the loading area, guests are treated to hand-drawn plans for the attraction, drawn by Andy. The plans include a cloud formation in the shape of a Hidden Mickey in the upper right corner.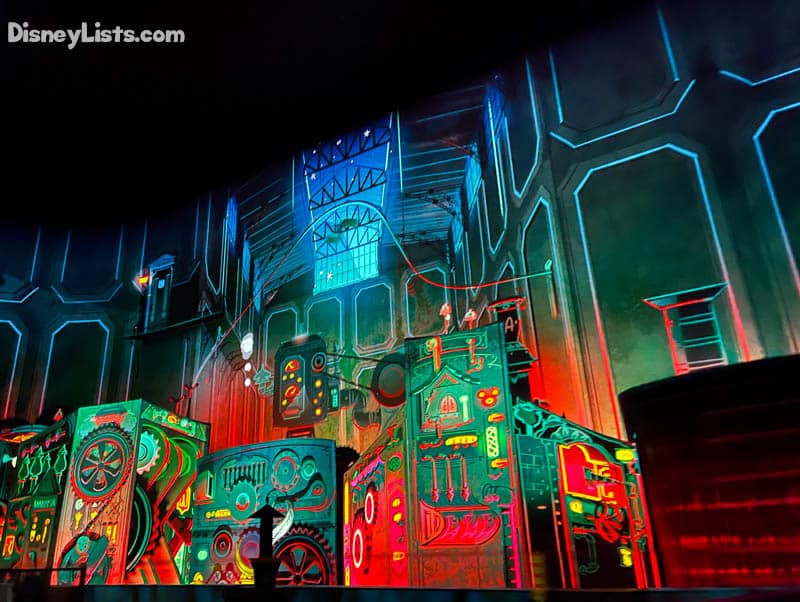 1 – Mickey and Minnie's Runaway Railway
In this bold and innovative family adventure, guests go through the movie screen inside the park's re-creation of the Chinese Theatre and into the whimsical world of Disney Television Animation's Emmy Award-winning "Mickey Mouse" cartoon shorts. There they discover why "mouse rules apply" and anything can – and does – happen! Guests eventually join Engineer Goofy on a train ride on the Runnamuck Railroad, following Mickey and Minnie through the park on their quest for that perfect picnic. And with Goofy at the helm, what could possibly go wrong? A lot, actually! While enjoying the attraction, guests go through many different scences and there are so many Hidden Mickey's to find. There are too many to list! Just keep your eye out for the fun!
For a no obligation, FREE Quote on a Disney vacation package, please contact our travel partner Magical Vacation Planner at 407-442-0227 (407-442-0215 for Spanish). You can also request a FREE quote online by Clicking HERE.