Disney World's Magic Kingdom is the greatest theme park in the world, in our opinion! So, besides the "magic" in the air, what makes Magic Kingdom so spectacular? We'd have to say the numerous attractions that are designed and themed for a variety of ages. Magic Kingdom wouldn't be the same without some of the classic attractions to enjoy! Here is our list of 9 attractions we hope never close at Magic Kingdom.
1 – The Haunted Mansion
If Haunted Mansion were to close, where would the 999 happy haunts go? We wouldn't want them making their way over to It's a Small World, so hopefully, this attraction won't ever close! Step into your doom buggy for a chilly time through the haunted estate. From the queue, as you wait in line, to the hearse outside as you exit, and everything in between – the Haunted Mansion is a keeper!
2 – Space Mountain
Space Mountain is your ticket to outer space! This attraction is surprisingly unexpected and one of thrill junkies' favorites. While they say you don't really go all that fast on this ride, when traveling in pitch black, you can't help but feel like you are genuinely flying in your rocket seat! We hope Space Mountain always has a home in Tomorrowland at Magic Kingdom.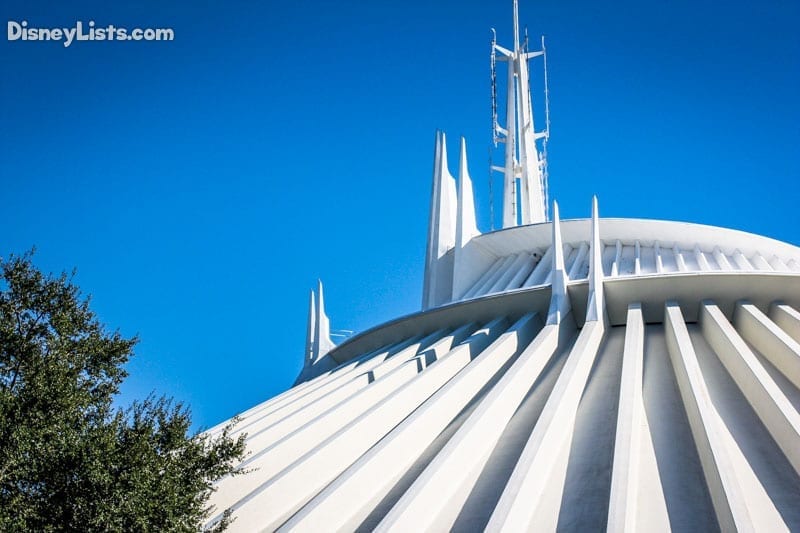 3 – Pirates of the Caribbean
"Yo Ho, Yo Ho, A Pirate's Life for Me!" Captain Jack Sparrow will have you signing up to be one of his pirates in no time as you embark on this swashbuckling voyage. Be warned that pirates rule the seas on this attraction. There would be some angry pirates if Pirates of the Caribbean ever closed!
4 – Big Thunder Mountain Railroad
We've mentioned the other two mountains above at Magic Kingdom, but of course, Big Thunder Mountain Railroad cannot be forgotten! Climb aboard the runaway mine train car and prepare for a rip-roaring good time as you hurry through Big Thunder Mountain. We'd miss this "Wildest Ride in the Wilderness" if the mine were to ever close.
5 – Peter Pan's Flight
This timeless attraction is still drawing in the crowds! We understand, of course, as folks flock in for their chance to ride along in one of Peter Pan's flying ships over London and Never Land. See all of your favorite characters from the Disney film, Peter Pan, in the midst of their many adventures. Without this ride, Magic Kingdom might have an overabundance of Pixie Dust, so we suggest it stays open, so the Cinderella Castle doesn't float away!
6 – Walt Disney World Railroad
Editor's Note: The Walt Disney World Railroad is currently closed to make way for the Tron roller coaster coming to Magic Kingdom. The railroad will reopen.
All aboard! Walt Disney World Railroad awaits passengers to come aboard the vintage steam train for a 20-minute trek around the park. Ride the full loop or stop off at one of the stations, either way, you'll have a chance to sit back and enjoy this time of relaxing with great scenery. The sounds of the engine and horn are something we can remember as kids and still treasure today. We hope the railroad tracks stay put so Walt's lifelong passion for trains can be shared by all!
7 – Seven Dwarfs Mine Train
Just a baby in the midst of some of these classic attractions, Seven Dwarfs Mine Train has won the hearts of many in just a short period of time in Fantasyland. Explore the mine with your favorite seven dwarfs on this quiet and exciting, yet mildly thrilling, coaster. However unlikely this attraction is to ever close, it stays on this list as we hope we'll be hearing "Heigh-Ho" ringing out from the mine for years to come.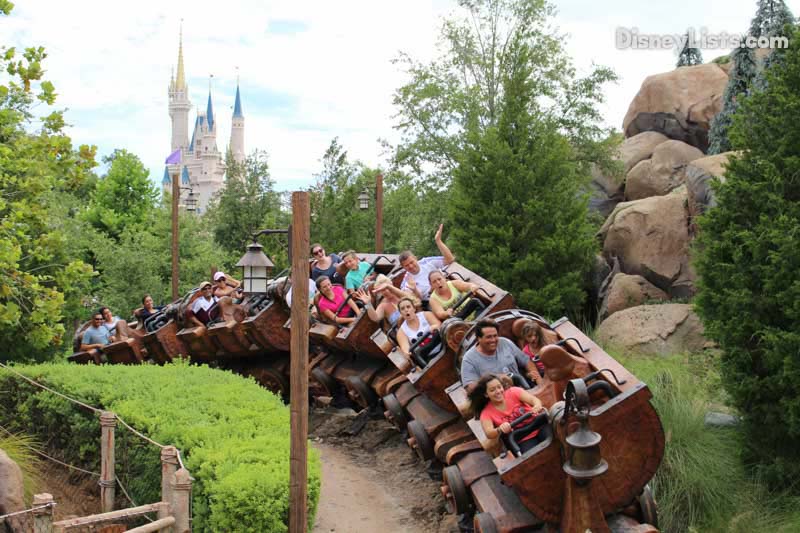 8 – Dumbo The Flying Elephant
Dumbo is almost a rite of passage in our household! We're fairly certain every child in our family has that photo of their first ride on the flying elephant. Kids and adults are drawn to this attraction year after year. With the recent refurbishment of now two Dumbo arenas, and a fun waiting play area for the kids, we're sure Dumbo will keep flying at Magic Kingdom for as long as he'd like!
9 – Mickey's PhilharMagic
We'd truly miss this classic 3D movie musical with some of our favorite characters if Mickey's PhilharMagic were to ever close. There is just something about this attraction that encompasses the magic and excitement Magic Kingdom represents. Dodge incoming objects, sing along with the music, smell the great aromas, and maybe even get a little sprinkled on! What would Disney be without Donald Duck causing trouble and Mickey Mouse shaking his head at him? We just love it!
Of all Disney's Magic Kingdom attractions, we've narrowed it down to our top 10 attractions we hope never close. What would you add to this list (It's a Small World, Astro Orbiter, Tomorrowland Speedway…)? We'd love to hear from you!
For a no obligation, FREE Quote on a Disney vacation package, please contact our travel partner Magical Vacation Planner at 407-442-0227 (407-442-0215 for Spanish). You can also request a FREE quote online by Clicking HERE.