Planning
10 Misconceptions about a Walt Disney World Vacation
Walt Disney World is one of our favorite vacation destinations.  It is an extremely popular vacation spot, and there are many misconceptions about what a Walt Disney World vacation is like.  Here are ten of the top misconceptions you may have heard about vacationing at Walt Disney World:
10 – Walt Disney World is only for kids.
That couldn't be further from the truth. All of the rides, shows, and attractions at Walt Disney World are just as fun for adults. Not only that, there is a wide variety of nightlife and other events that are more geared toward adults to enjoy while on vacation.
9 – You need to stay in the park from open until close.
If you are superhuman, you might be able to do that every day of vacation, but it is more likely that you would tire out pretty quickly going at that pace. Don't think that you have to get there at open and stay until close every day. We typically recommend taking a break midday so that you don't tire out, and you avoid the hottest and most crowded parts of the day.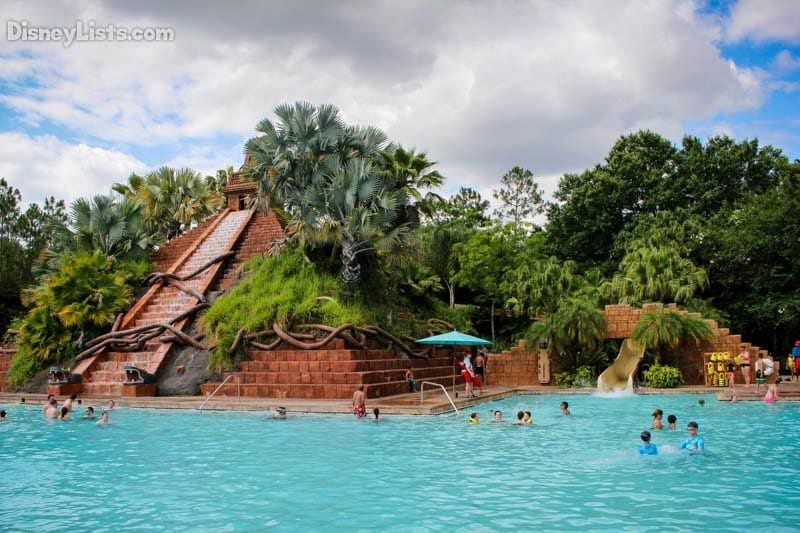 8 – It's too expensive to stay on Disney property.
Many guests believe this as some of the resorts can be quite pricey. A resort stay at Walt Disney World doesn't have to be crazy expensive. There are a variety of different resorts at different price points to meet every budget. 
7 – The experience is the same regardless of when you visit.
This is definitely not the case! Depending on the month you visit, you will get to experience a variety of different events and festivals. There is always something exciting going on at Walt Disney World, and it changes up depending on the season or holiday. All of the events are amazing, and you will want to experience them all.
6 – You don't need sunscreen or to prepare for the Florida heat.
Guests often underestimate the Florida sun and heat. It can get very hot, and the sun is extremely powerful. Even in the winter months, guests should plan ahead with sunscreen, breathable clothing, and comfortable shoes. Guests should also be sure to hydrate very well and drink water throughout the day while in the parks.
5 – There's no need to be at the park early. 
It may not be a necessity to be at the park early, but it is definitely recommended, especially if you are a Disney Resort guest. A new benefit of staying at a Disney Resort is that you get to enter the park thirty minutes early. This gives you a huge jump ahead of non-resort guests. You can get through security ahead of Early Theme Park Entry and be inside the park and ready to go. You can enjoy fewer crowds and likely fit in one or two attractions that typically have the longest waits. Even if you're not a resort guest, the wait times for attractions will get longer as the day goes on, so get there at park opening!
4 – You can't bring your own food and snacks into the park.
If you like to save money or have your own dietary needs where you feel more comfortable bringing in your own food, you can definitely do this at Walt Disney World. Disney allows guests to bring in their own food and even allows certain coolers as long as they meet the size guidelines. This can be a huge money-saving tactic for many families. You can also bring in beverages as long as they are non-alcoholic.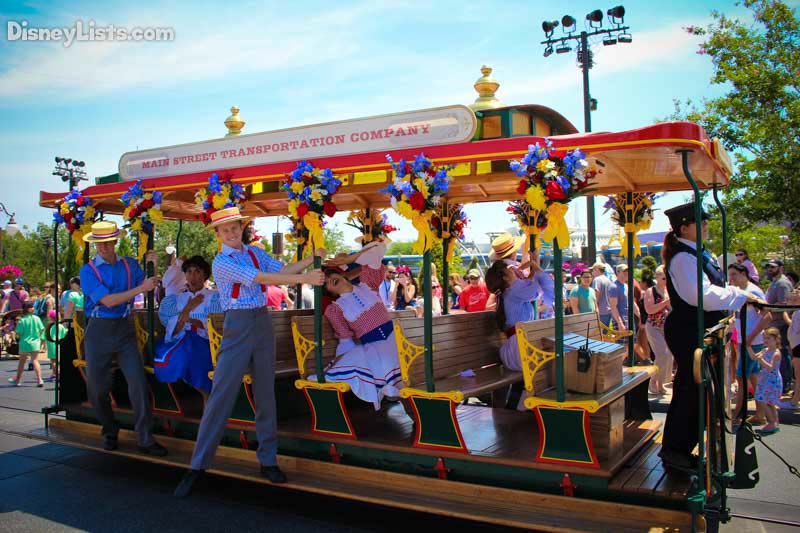 3 – Magic Kingdom = Disney World
When guests say Disney World, they are often referring to the Magic Kingdom. The Magic Kingdom is just one of the theme parks within Walt Disney World. There are four total theme parks, two water parks, Disney Springs, golfing locations, and many other resorts and recreational activities. It is so much more than just a single theme park.
2 – You can just wing it when you get there.
If you don't mind waiting in lines and don't care where you dine, then winging it may work for your group. We definitely recommend that you spend time in advance doing some planning and make all of your dining reservations early as possible. This helps you get everything you want and at the best times. You will be able to just show up and enjoy your vacation!
1 – Expecting everything to be super close together.
Walt Disney World is huge! Everything is spread out and can require a twenty-minute bus ride to get to your destination, depending on where you are leaving from and where you are going. You won't be able to simply walk from location to location or be there within a few minutes. You will have to plan time for travel between different locations that you are going to.
For a no obligation, FREE Quote on a Disney vacation package, please contact our travel partner Magical Vacation Planner at 407-442-0227 (407-442-0215 for Spanish). You can also request a FREE quote online by Clicking HERE.