Dining
14 Uniquely Magical Foods at Walt Disney World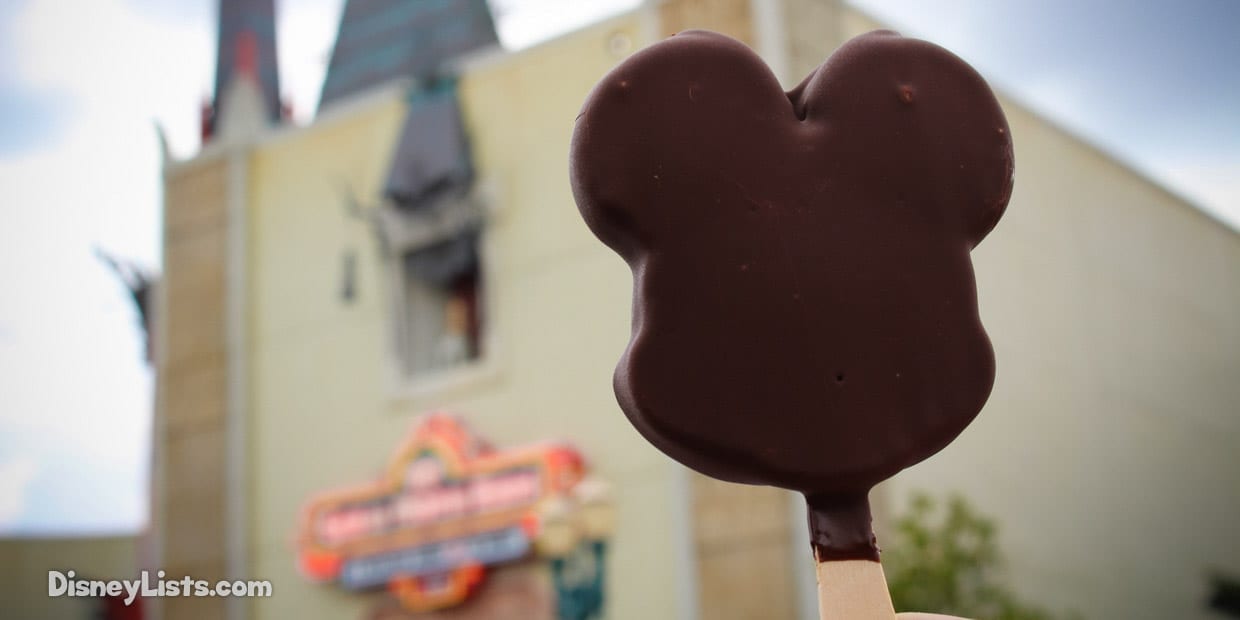 Grab a spoon, fork, straw… your bare hands… whatever works, as we dive utensil first into some uniquely magical foods at Walt Disney World. We sought out the foods you likely can't find in your local restaurants or grocery stores but CAN find at Walt Disney World, making these 15 foods uniquely magical!
Editor's Note: During the phased reopening of Walt Disney World, not all restaurants will be operating. Before your trip, check your My Disney Experience app for up to date hours for restaurants.
1 – Cake… But Not Just Any Cake!
Walt Disney World easily puts the mic drop on the definition of a uniquely magical cake. Four cakes come to mind that make our stomachs grow just thinking of them! Head over to Liberty Tree Tavern at Magic Kingdom and eat your fill but save room for their Oooey Gooey Toffee Cake made with vanilla cake, gooey toffee filling, caramel sauce, and vanilla ice cream. Hollywood Studios boasts two uniquely popular cake options with their refreshing Brown Derby Original Mini Grapefruit Cake at Hollywood Brown Derby and the cake/cookie combo known as the Carrot Cake Cookie available at the Trolley Car Cafe. Plus, let's not forget about the uniquely magical Tie-Dye Cheesecake available at Disney's Pop Century Resort. If anyone questions your excess cake eating, tell them you're celebrating your "unbirthday" as they do in Alice in Wonderland!
2 – Ice Cream – The Magical Kind
We are the type of people that prefer a tiny piece of cake but a LOT of ice cream to go with it! Disney has never let us down with offering uniquely magical ice cream that beats anything you'll find outside of Disney World. Our first stop is usually at an ice cream kiosk or our resort gift shop to enjoy a Mickey Premium Ice Cream Bar. While Dove Ice Cream bars taste very similar at the local grocery stores, something about the Mickey Premium Ice Cream Bar's shape makes it taste all the better! The Kitchen Sink is the EPIC ice cream choice at Beaches and Cream Soda Shop at the Beach Club Resort. This baby serves four and comes with scoops of vanilla, chocolate, strawberry, cookies and cream, and mint chocolate chips smothered in every topping available! The Dole Whip at Aloha Isle in Magic Kingdom or at Pineapple Lanai in Disney's Polynesian Village Resort is, of course, a magically unique ice cream treat. If you haven't tried one of Planet Hollywood's Supernova Shakes at Disney Springs, stop reading this and go immediately to get one! 
3 – Norway's Magic… Troll Horns and School Bread
Kringla Bakeri Og Kafe at Epcot may be one of the hardest things to pronounce on Disney property, and once inside, it isn't very easy to select only one thing off their menu! There are two uniquely magical foods here we feel are worth mentioning. First, they have this delectable dessert called School Bread which is a sweet cardamom bun filled with vanilla creme custard and topped with glazed and toasted coconut. We aren't even huge coconut fans but LOVE this. Second is the Troll Horn. Wonderfully rolled into a horn shape, this treat's crispy pastry sugar-coated shell is filled with cloudberry jam with whipped cream. We've tried finding bites like these back home with no luck!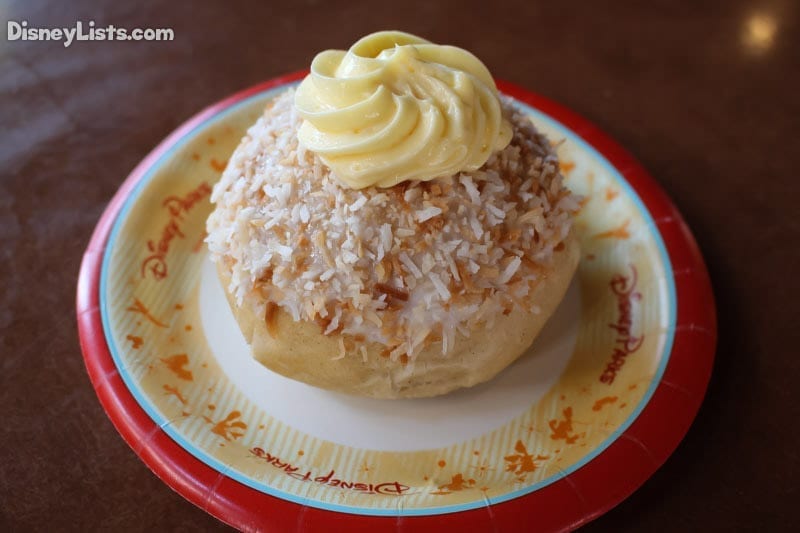 4 – Tri-Lo Bites Unique Choices
Journey with us to Dinoland U.S.A. inside Animal Kingdom Theme Park. Here you will find an item that we wish could become staples in our regular diet! The Buffalo Chicken Chips is a perfect snack or lite entrée option that we can't get enough of. The chips are house-made with pulled buffalo chicken, diced tomatoes and celery, arugula, a dose of crumbled bleu cheese and bleu cheese dressing. Disney… you're killing our diet, but it's totally worth it.
5 – Fresh Fruit Waffle Sandwich
With all the various eateries located around Magic Kingdom, it's hard to make a decision where to stop. Well, Sleepy Hallow quick-service over in Liberty Square is an easy go-to. It sits beautifully in the shadow of the Cinderella Castle and pleases just about any appetite. Our favorite and most magically unique food here is the Fresh Fruit Waffle Sandwich. While we've tried to replicate this at home, it doesn't taste nearly as well as their crispy, yet melt-in-mouth waffle served with fresh fruit and a chocolate-hazelnut (Nutella) spread. Absolutely fantastic!
6 – Tonga Toast
You've likely tried French toast at one point in time or another. But, Disney's Polynesian Village Resort decided to take their toast and make it TONGA! Tonga Toast is a banana-stuffed sourdough bread, battered and deep-fried, and "dusted" with cinnamon sugar. This heavenly food is available at Polynesian's quick-service, Captain Cook's, as well as table-service restaurant, Kona Café.
7 – Mickey Krispy Treat with Werther's Caramel
Caramel, caramel, caramel… one step inside Karamell-Kuche at Epcot's Germany Pavilion, and it smells like you're swimming in it! If you are a caramel fan, you really can't go wrong with anything here since it's legit, fresh Werther's brand caramel. Among our favorites, however, is the uniquely magical Mickey Krispy Treat with Werther's Caramel. This is just a perfect combo of crispy and gooey caramel in the shape of our favorite, Mickey!
8 – Cheeseburger Steamed Pods
When Pandora – The World of Avatar, opened at Animal Kingdom, we were especially uncertain about the Satu'li Canteen quick-service restaurant. We didn't quite understand the menu and images we were seeing. We thought it was going to feature salad and other vegetarian options. While yes, these options are available, we've found a favorite on the menu that we've only ever tasted at Satu'li Canteen! The steamed Cheeseburger Pod stuffed with ground beef, ketchup, mustard, pickle, and cheddar cheese is surprisingly fantastic. It's unique flavor and texture pops and is complimented with crunchy vegetable slaw and vegetable chips. This one will surprise you! Do note that at this time the pods are only available on the kid's menu.
9 – Zebra Domes
This list would be an absolute joke if we didn't include Zebra Domes, of course! Not only are they a one-of-a-kind magical food but a big fan favorite for all Disney foodies! Zebra Domes can be found during the dinner service at Boma – Flavors of Africa Restaurant at Animal Kingdom Lodge. As if the African flavors of food aren't enough, you can have all the Zebra Domes you want for dessert. Enjoy the thin layer of white cake with a coating of white chocolate ganache. To add the "zebra" punch to it, they drizzle dark chocolate ganache over the top of the "dome." What makes these treats so delicious? The Amarula liquor mousse right in the middle!
10 – Turkey Leg
It cracks us up watching people walk around Walt Disney World with a huge Turkey Leg in hand. It's like a resurrection of cavemen and women has arrived. And yes… we join in the feast! We too love a good, classic Turkey Leg available at multiple locations. Magic Kingdom has them available at a Turkey Leg Cart in Frontierland. Fife and Drum Tavern in Epcot's American Adventure Pavilion has Turkey Legs. Animal Kingdom offers them at Yak & Yeti Quality Beverages. Finally, Disney Springs even has them at The Smokehouse at House of Blues with a slightly different seasoning but still awesome.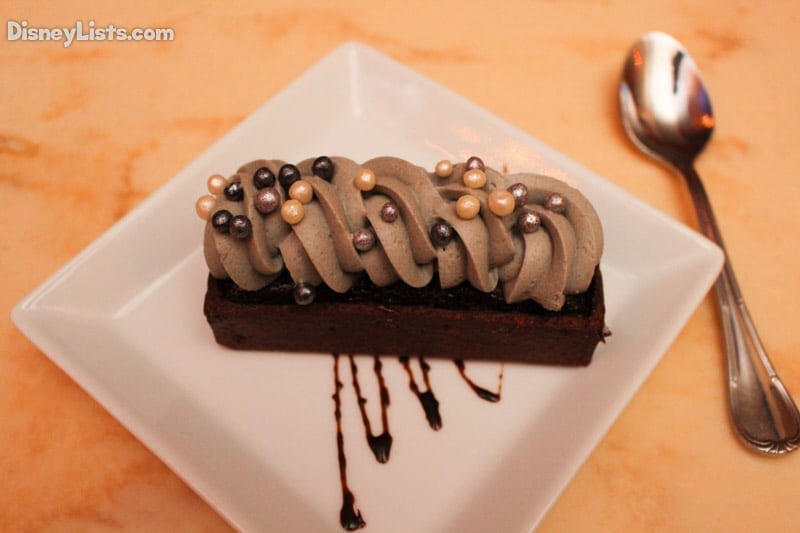 11 – The "Grey Stuff"
Be Our Guest Restaurant at Magic Kingdom has taken Walt Disney World by storm! We have all been swept up trying to get those rarely available dining reservations whenever possible. The atmosphere is tremendous, and the food and paramount. This leads us to a uniquely magical food known as the "Grey Stuff." There are two varieties of the Grey Stuff. Enjoy what's called the official "Grey Stuff" and presented as a chocolate shell, cookie creme topped with Lumiere's special "Grey Stuff." You can also find a grey stuff cupcake at Gaston's Tavern!
12 – The Classic Poutine
Oh. My. Goodness. We've always had a fondness for French fries… who doesn't?! BUT – when we tried Daily Poutine's version of French fries at Disney Springs, we were in awe! You can't go wrong with any of the Daily Poutine options. We will say the most magical we've tasted out of the bunch that we have yet to find anywhere else tasting this good would have to be the Classic Poutine. These French fries are covered with beef poutine gravy and cheddar cheese curds!
13 – Carrot Cake Pancakes
Honestly, we aren't huge carrot cake fans. This may seem odd since we mentioned the carrot cake cookie in number one and now again with carrot cake pancakes. It's just that Disney does it right! So, if you are lucky enough to snag a breakfast reservation at the Contemporary Resort's California Grill Restaurant, you'll want to be sure to try the Carrot Cake Pancakes. Moist and tasty, these pancakes are topped with cream cheese cream, maple-bourbon syrup, and pecans. Try to replicate them all you want… these California Grill chefs can't be beaten!
14 – LeFou's Brew
This might not be considered a "food" item but rather a beverage, but we still think it's super uniquely magical! Magic Kingdom holds one of the manliest places around – Gaston's Tavern. This quick-service spot has a couple of snack items (including huge cinnamon rolls!), but the true hero here is LeFou's Brew. Named after LeFou, Gaston's sidekick in Beauty and the Beast, this brew is actually non-alcoholic and includes frozen apple juice with a hint of toasted marshmallow and topped with passion fruit-mango foam! Amazing. Don't forget to get it in a souvenir goblet or stein, so you have something to take home with you.
For a no obligation, FREE Quote on a Disney vacation package, please contact our travel partner Magical Vacation Planner at 407-442-0227 (407-442-0215 for Spanish). You can also request a FREE quote online by Clicking HERE.