News
NEWS: Disney Announces Big Discount for Passholders & DVC Members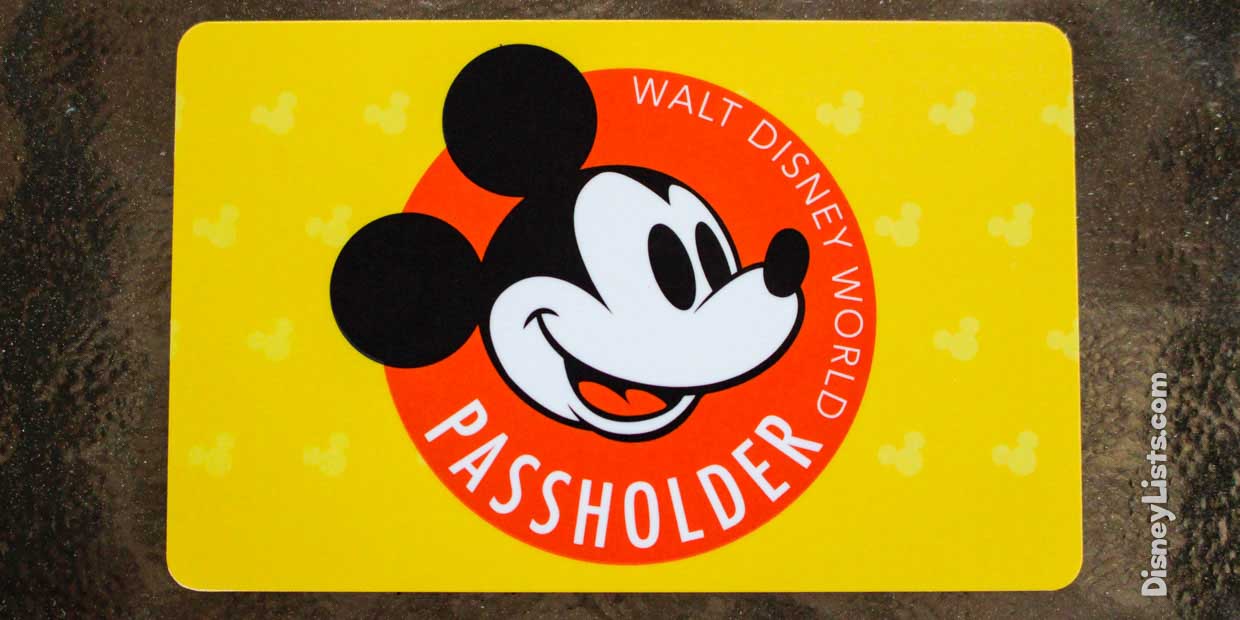 From time to time, Disney increases it's normal 20% off merchandise discount up to 30% to Walt Disney World annual passholders and Disney Vacation Club Members. Disney has announced the first bonus increase in 2021, and we hope not the last. Catch all the details below!
Passholders and Disney Vacation Club Members can receive 30% off select merchandise purchases at Walt Disney World Resort owned and operated merchandise locations now through March 2, 2021. See offer terms and exclusions.
Discount does not apply to Walt Disney World Resort Operating Participant locations, including but not limited to: The Disney Store, Disney's Character Premiere, Disney's Character Warehouse, Cast Connection and any other locations or kiosks that are not owned and operated by the owners of Walt Disney World Resort.
Discount is not valid on certain items, including but not limited to previous purchases, ticket media, Disney Gift Cards, Park admissions, arcades, tobacco, alcohol, outdoor vending (e.g. in-Park balloon vendors, glow vendors), Add-a-Dollar (Wildlife Conservation Fund), postage stamps, rentals (e.g. strollers, ECV), personalization, Memory Maker, Memory Maker One Day, select print packages and any online purchases from Disney PhotoPass®, Disney Store Online, Artist Sketch Program (original art), live auction artwork, original or consignment art, newspapers/periodicals, DVDs, CDs, sundries, pantry/prepared foods, kitchen products, digital/video/disposable camera, film, consumer electronics, national-branded fragrances, treatments and cosmetics, Lladró, Swarovski® Crystal, Tiffany & Co.® Jewelry, Bvlgari, select collectible originals, select specialized toys, select specialty items, handmade items, special orders, purchase-with-purchase offers, select reusable shopping bags, Bibbidi Bobbidi Boutique/The Pirates League/Savi's Workshop— Handbuilt Lightsabers/Droid Depot packages, shipping or taxes, or on phone, email, online or mail order purchases. Each Guest must present a valid annual pass card and government-issued photo ID at time of purchase to receive discount. Discount is for personal use only and may not be used to purchase merchandise with the intent to resell the merchandise. Locations and operating hours subject to change without notice.
RELATED ARTICLE: 9 Amazing Walt Disney World Freebies
by Arielle Tuan
"Free" is certainly not a term heard very often at Walt Disney World. However, there are some freebies up for grabs throughout the parks, resorts, and Disney Springs- you just have to know where to look! Plus, a lot of these freebies make for really cool and unique souvenirs!
Editor's Note: During the phased reopening of Walt Disney World, not all items may be available for guests. We're confident these freebies will return, so we offer this article for future planning. 
9 – Buttons
One of the first things I do when checking into a Disney resort or enter a theme park, is get a free celebratory button. These are great if you're visiting Disney during a special occasion like a birthday, anniversary, honeymoon, or first visit. You can also get a regular "I'm Celebrating" button and write in your own special occasion! Just ask for a button at Guest Relations in any of the theme parks or at the front desk of your resort. One of the best things about wearing a button is all the special recognition you get from Cast Members throughout the day; for example, if you're wearing a birthday button, definitely expect to get more than a few friendly "Happy Birthday!" greetings.
8 – Leis
Whether you're a guest or a visitor at Disney's Polynesian Village Resort, you can obtain a free lei by visiting the lobby. I go to the Polynesian all the time to eat and explore the resort and always thought that the pretty, flowered leis were for guests only. Nope- all you have to do is ask! Sure, they're not real flowers leis, but the fake flowers are just as pretty, and you can hang them for a nice splash of island décor in your home!
7 – Toppings Bars
Toppings bars, which can be found at a few quick-service restaurants located within Disney (Cosmic Ray's Starlight Café and Pecos Bill Tale Inn at the Magic Kingdom, for example), make for a nice way to spruce up a burger, salad, basket of fries or nachos. Of course, you can't take these toppings home as a souvenir, but you can fill your plate with as many pickles, tomatoes, peppers, onions, mushrooms, and sauces as you want. I'll usually opt to visit one of these quick-service restaurants over a table service so that I can take advantage of the toppings bar and not have anyone judge me for the number of pickles I consume in one sitting.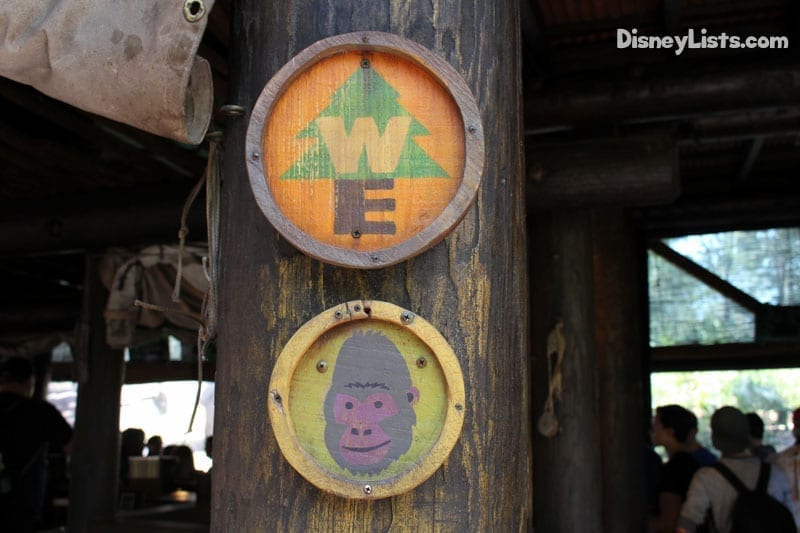 6 – Wilderness Explorer Badges
As a former Wilderness Explorer, I will always be slightly biased towards the Wilderness Explorer badges that guests can collect around Animal Kingdom. Just like Russell from the movie Up, guests can learn about animals and how to help protect the environment by doing activities and gathering badges. All you have to do is visit one of the many Wilderness Explorer locations throughout the park. The stickers also come with a cool booklet full of animal facts and games. These make for such a great souvenir and learning tool to take home after your vacation ends!
5 – Character Sketches
Character drawing classes are a fun activity offered at Walt Disney World, where an instructor teaches guests how to sketch popular Disney characters. The best part is, you can take your drawing home for free! Classes are held at the Art of Animation Resort and at the Animation Experience at Conversation Station within Animal Kingdom. The materials are provided for you during the class, and sometimes, the instructor will give out their drawing to someone in the class. This freebie is great for showing off your artistic talent to friends back home!
4 – Park Maps
No matter how many times I've been to the parks, I love picking up a park map. They're always changing, and it can be fun to look back at an old map and reminisce on foregone attractions and entertainment. I've even seen people repurpose their maps into other souvenirs, such as making them into jewelry or laminating them as placemats. A simple search on Pinterest and YouTube will give lots of ideas on how to recycle old park maps.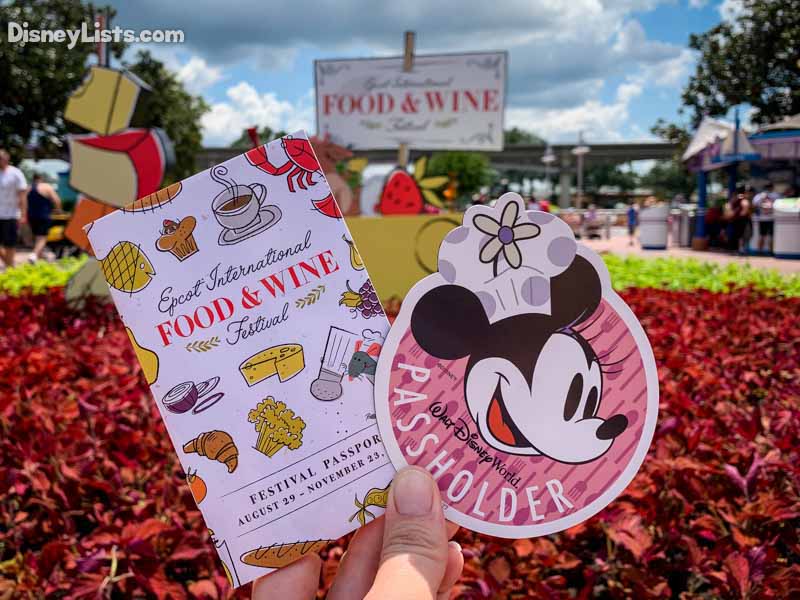 3 – Epcot Festival Passports
One of the first things I do when visiting Epcot during any of its four festivals is pick up a map and a passport at the front of the park. This way, I can pick out which booths I want to visit and place a sticker next to where I've already eaten. The passport is a handy guide to the festivals, showing you not only the menus at each booth, but where you can find merchandise, classes, and an entertainment schedule. After I bring it home, it serves as a nice reminder of my time at the festival and a reminder of which yummy bites I enjoyed the most.
2 – Chocolate
Disney has no shortage of ways for guests to satisfy their sweet tooth, but you often can't do so for free. However, when visiting the Ghirardelli Soda Fountain and Chocolate Shop, you can pick up a free chocolate square sample! Of course, this may not be enough to sway you away from splurging on a sundae or milkshake, but it can be a nice, sweet freebie to munch on while shopping, or to stick in your bag for when those chocolate cravings hit back at the hotel (just don't forget that it's there)! Other sweet shops around Disney Springs, such as Goofy's Candy Company, will also often give out free samples of their treats!
1 – Water
This is probably the most important freebie offered at Walt Disney World! Staying hydrated is a necessity when walking around the hot theme parks, and while you want to be stocked up with enough water bottles, there are quick and free ways to quench your thirst if you're running low. Free fountain water is available at all quick-service restaurants in small cups (but you can politely ask for a larger cup). Free water is also available at Starbucks and Joffrey's locations, and ice is available on request. Cast members want you to stay hydrated as well, so don't be shy in asking for enough water!
For a no obligation, FREE Quote on a Disney vacation package, please contact our travel partner Magical Vacation Planner at 407-442-0227 (407-442-0215 for Spanish). You can also request a FREE quote online by Clicking HERE.