The Parks
7 Best Disney World Attraction "Makeovers"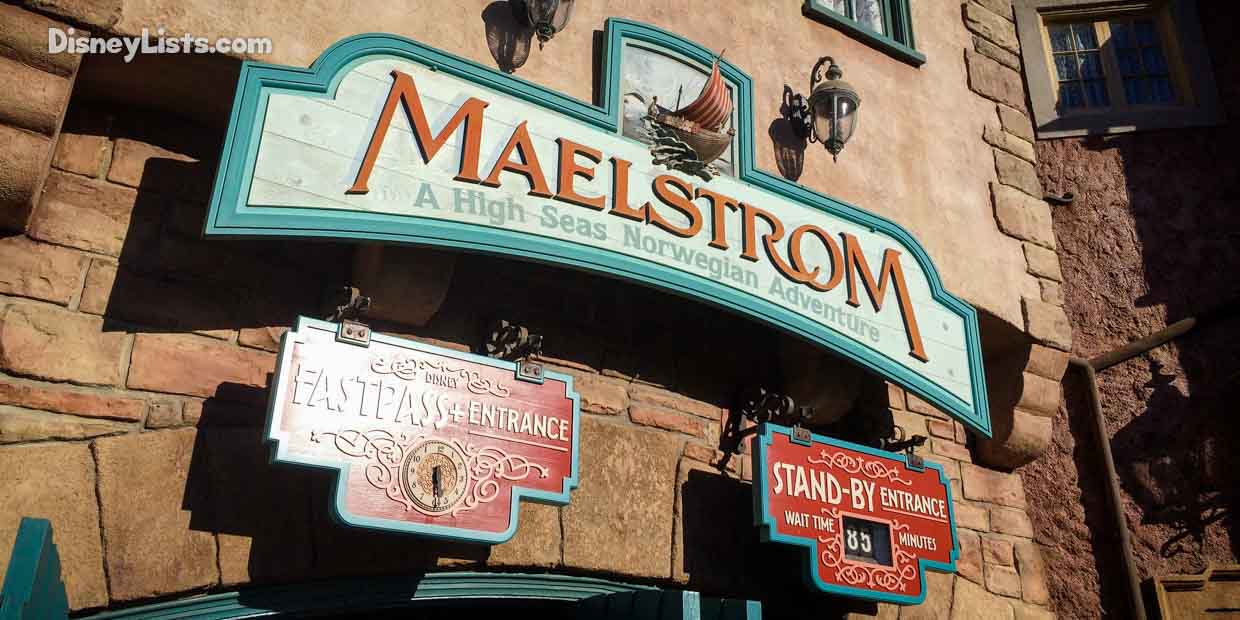 There have been a lot of changes to Disney attractions over the years, most notably the increase of IP (Intellectual Property) overlays in favor of original, classic Disney rides. Everything now seems to have a movie tie-in, which isn't necessarily bad. The debate is, are these new ride layovers (or "makeovers" as I like to call them) becoming too much? Are they lessening the value of original attractions with their own storylines, like Haunted Mansion and Expedition Everest?
With new and upcoming attractions like Guardians of the Galaxy in Epcot (which is replacing Ellen's Energy Adventure) and Mickey and Minnie's Runaway Railway in Hollywood Studios (which replaced The Great Movie Ride), I thought I would explore other attractions that have been replaced with IP, or enhanced to include familiar Disney characters/updated effects. These attraction makeovers have become some of my favorites, though I still hope for Disney to continue creating original ride concepts.
7- Maelstrom- Frozen Ever After
I used to love "the boat ride in Norway" as a kid and appreciated it more as I grew up. Maelstrom was always a great way to escape the heat, with lines rarely exceeding twenty minutes. When I found out that the ride would be replaced with a Frozen overlay, I had mixed emotions. I wasn't heartbroken, but I was sad that a classic childhood attraction would disappear. I loved the trolls, and the little Norwegian village at the end, and the polar bears- it was such an awesome, quick, bizarre boat ride that gave a tiny glimpse into Norway's culture (if not an entirely accurate one).
There was a big debate that the Norway Pavilion was not an appropriate place to put a Frozen attraction- that a dark ride based off a fairy tale, set in a fictional kingdom inspired by real Norwegian towns, would be better suited for Magic Kingdom rather than Epcot's World Showcase. Nevertheless, Frozen Ever After opened in June 2016 to long lines and fan accolades. Guests seemed to love it, and so did I. I love the music in the attraction (with the different lyrics), the lifelike animatronics (I love how Olaf seems to look directly at you in the beginning), and the big scene with Elsa gesturing her arms as she belts "Let It Go."
Since it opened, Frozen Ever After has brought more guests to World Showcase, whereas before World Showcase wouldn't even open until 11 am. Fast Passes can still be hard to get at times, and if you want to wait in the stand-by queue, there are often wait times of 90 minutes or longer. I say Frozen was a good overlay for Maelstrom, and it seems to be a trend now for existing and future World Showcase attractions- after all, we are getting a Ratatouille ride in the France Pavilion and a rumored new film in the China Pavilion that features Mulan.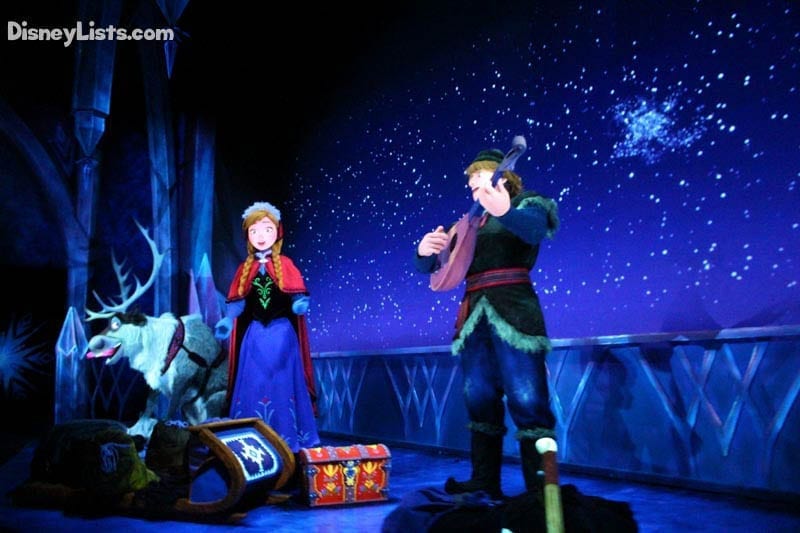 6 – Tower of Terror- Guardians of the Galaxy: Mission Breakout
This one is cheating a bit, since it's in the Disneyland Resort in California, and Tower of Terror still exists in Walt Disney World. However, Guardians of the Galaxy: Mission Breakout did replace the Tower of Terror attraction in Disneyland, and this definitely goes against popular opinion, but I prefer that one better!
Tower of Terror has always terrified me, even though I don't mind thrill rides. Guardians of the Galaxy was more fun rather than creepy, and as soon as we got strapped into the "gantry lift" and the Guardians' soundtrack started playing, it just gave me such an adrenaline rush. Mission Breakout also has a really detailed queue where you can find fun Easter Eggs that relate to both Disney and Marvel, and even if you aren't a huge Marvel fan (when I rode, I had yet to see Guardian of the Galaxy 2), you can still enjoy this attraction a lot.
I do enjoy The Twilight Zone, and I know if Tower of Terror ever disappeared from Hollywood Studios, there would be a massive revolt. In the meantime, I'm good with knowing that one version exists in Disneyland, and the original remains here in Disney World.
5 – The Living Seas- The Seas with Nemo and Friends
For some reason, The Living Seas Pavilion in Epcot always scared me when I was little. There was a ride you had to go on to enter the pavilion and get to "Seabase Alpha" (the aquariums). On that ride, I remember an elevator-type simulator that made you feel as if you were diving deep underwater. I didn't like that at all, but I'm sure I would have appreciated it as an adult (and I'm positive it wasn't as creepy as I imagined it to be). The Living Seas had more of a cold, science-y feel to it.
Nevertheless, I remember this pavilion better as The Seas with Nemo and Friends! The pavilion was redone in 2006 after the success of Finding Nemo, and now there's a cute dark ride attraction that takes you into the aquariums, as well as a show called Turtle Talk with Crush, where guests can actually talk to Crush the sea turtle. The whole pavilion was re-themed and redecorated to include all the Finding Nemo characters, and in my opinion, it's a lot more kid-friendly and colorful. I think by adding familiar characters, guests are more open to learning about the ocean and how to protect it. I'm definitely a fan of Finding Nemo, and I'm glad they were able to incorporate those films into Epcot.
4 – The American Idol Experience- Frozen Sing-Along Celebration
Though I never actually went inside, I don't remember being particularly interested in The American Idol Experience, which was a show at Hollywood Studios that mimicked auditioning on the real American Idol TV Show. Here, guests had the chance to sing in front of a live audience, and the audience could vote on their favorite singers. There were a few shows a day, and I believe the final winner received an ultimate Fast Pass for any ride they wanted.
In 2015, American Idol was replaced by For The First Time In Forever: A Frozen Sing-Along Celebration. At this point, I think a lot of guests were used to "Frozen Fever" replacing attractions and shows. During this show, guests can sing-along to all the Frozen songs, which are shown on stage via clips from the movie. Throughout these songs, familiar characters appear, such as Anna, Kristoff, and of course, Elsa. The story is helped along by two Royal Historians from Arendelle, who are the best part of the show- I've laughed out loud to their jokes more than a few times! It's them that makes this show fun for all guests, not just kids- however, I've heard those actors have since been asked to "tone it down," so I'm not sure if it's the same anymore.
I believe anything could have replaced American Idol, and I would have been fine with it. American Idol is a show that was already starting to become dated- but Frozen, on the other hand, is a Disney smash hit. No one is going to forget Frozen anytime soon, and though it may not be Broadway-quality, the Frozen Sing-along is still a fun show that, even if you're sick to death of Frozen, at least gets you out of the heat for 30 minutes!
3 – Star Tours- Star Tours: The Adventures Continue
Star Tours, of course, still exists in Hollywood Studios, but it used to be a lot less modern. Of course, when I first rode it with my dad as a kid, I thought it was the coolest simulator ever! I had seen the Disneyland version on an old Disney Parks sing-along video and was excited to finally ride it in Florida. This makes me sound incredibly old, but back then, Star Tours only had one version- guests would board a flight to Endor, and the flight was piloted by the droid RX-24, also known as Rex. Of course, the flight goes awry and guests were caught in a few battles. It was fun, but as technology changed, the projections and special effects needed updating.
In 2011, the "new" Star Tours took over the old version and was renamed as Star Tours: The Adventures Continue. In this current version, the storyline is pretty much the same- guests take a turbulent trip through space with C-3PO as your nervous pilot. You take a 3D journey through multiple destinations within the Star Wars universe- no two rides are the same, and each sequence is completely random. This makes guests want to ride multiple times, and everything just feels more smooth and sleek compared to the old Star Tours. You can also see scenes and characters from the newest Star Wars film, which is the perfect element to get guests excited for Star Wars: Galaxy's Edge!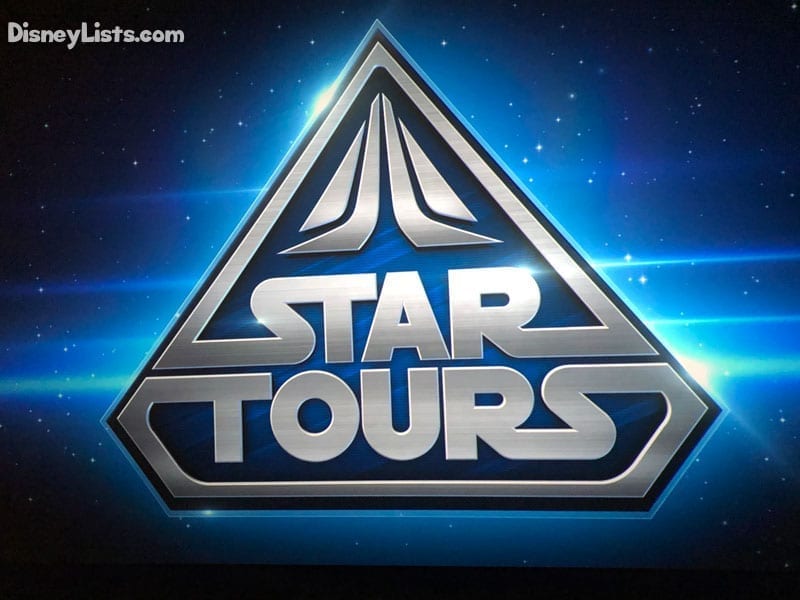 2 – Soarin'- Soarin' Around the World
 This is another one where I'm cheating slightly- I wouldn't exactly categorize this as one of the best ride makeovers, but I do really like the variety of scenes and smells in this version of Soarin' over the old version. Soarin' is a flight motion simulator in Epcot, and the old version only featured scenes of California. You would fly over the Golden Gate Bridge, the LA highways at night, and an ocean at sunset. I'm a bit biased because I got engaged while riding the original Soarin' (my husband literally proposed to me on the ride)! I'm a bit sentimental for the music and the smells, so when I found out they were changing Soarin' to Soarin' Around the World, I was a bit scared that all my favorite parts would be taken away.
Luckily, Soarin' Around the World is pretty good. They kept the same pre-show, added a few new smells, and changed the music only slightly. You now fly over new destinations, such as the Great Wall of China and the Taj Mahal. The new projections aren't the greatest (the Eiffel Tower section can appear very tilted, depending on where you're seated), but I still find it beautiful even if it isn't perfect. Now that Flight of Passage has ruined me for all flight simulators, I still appreciate Soarin' Around the World and never turn down the chance to ride it, but I will miss the old Soarin'- mainly because of the life-changing memories!
1 – El Rio Del Tiempo- Gran Fiesta Tour
Since most of the rides on this list are from Epcot and Hollywood Studios, I thought I would end this with one of the first rides I remember at Epcot that changed to incorporate Disney characters. I rode the boat ride in Mexico a few times when I was little, back when it was called El Rio del Tiempo, ("the River of Time"). In that version, guests went on a slow boat ride through scenes of Mexico's history. It was oriented more toward teaching guests about Mexico's culture, whereas the new version is more geared toward entertainment. I don't remember much about the old version, but I do remember how my parents said it was boring.
The Gran Fiesta Tour Starring The Three Caballeros replaced El Rio del Tiempo in 2007. The ride system is the same, but now Donald duck, Jose, and Panchito make comic appearances throughout the ride. Guests help them on their search to find Donald throughout Mexico, before their big concert in Mexico City. The characters on the screens and their Audio-Animatronics at the end make the Gran Fiesta Tour a fun exploration through Mexican culture and (in my opinion) is a great addition to the World Showcase. It has been rumored that this ride may get another overlay due to the success of the movie Coco- it looks there are a lot more Disney ride makeovers to look forward to!
For a no obligation, FREE Quote on a Disney vacation package, please contact our travel partner Magical Vacation Planner at 407-442-0227 (407-442-0215 for Spanish). You can also request a FREE quote online by Clicking HERE.