Planning
9 Newest Things at Disney World That Should Be on Your To-Do List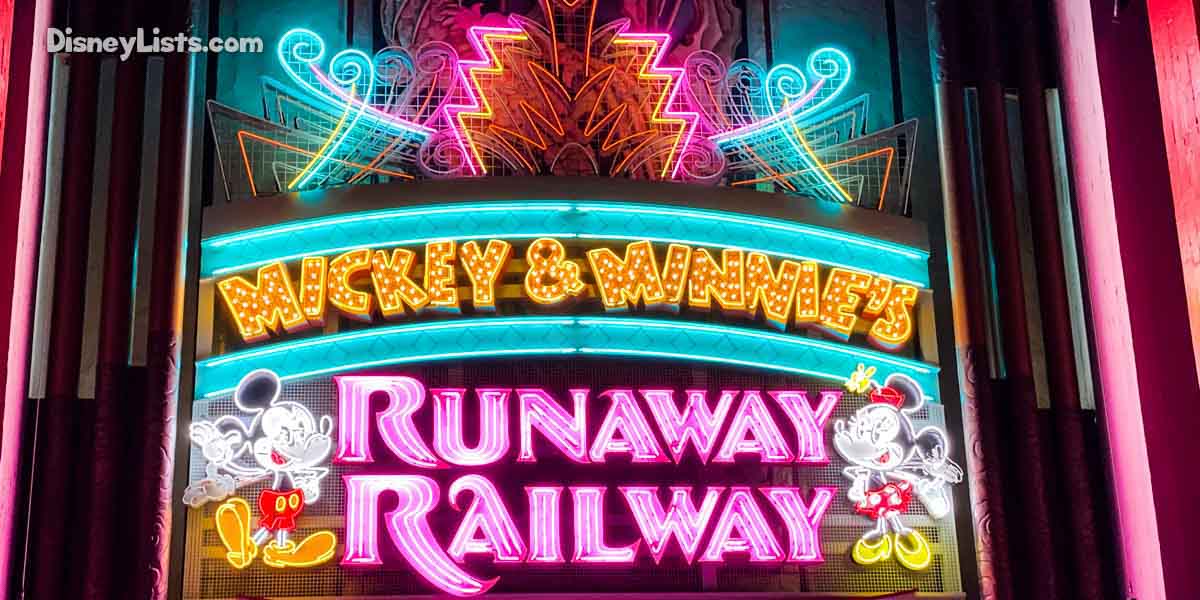 New experiences at Disney World are announced continuously, to the point where it feels as though there's a new attraction, restaurant, resort, or show opening every few weeks. This is definitely not a bad thing, but it can be overwhelming! How does one make sure to experience everything new that Walt Disney World has to offer? Luckily, Disney opened a slew of amazing new experiences in the last few years that guests can easily experience with a little planning and a lot of patience. There will be plenty more experiences on the horizon, but in the meantime, here are some new things you should definitely add to your next Disney World vacation itinerary!
9 – The Animation Experience at Conservation Station
Rafiki's Planet Watch at Disney's Animal Kingdom has a fantastic offering you don't want to miss. The Animation Experience at Conservation Station is a 25-minute long drawing class hosted by a Disney animator. There are nine sessions throughout the day, and the characters being drawn are different for each class (through right now, the animators are focusing on The Lion King). The class is surrounded by a beautiful mural featuring dozens of Disney characters, and guests can learn more about the animation process- especially when it comes to drawing real-life animals.
Screens are set up for those who can't see the animator, and capacity is limited. FastPass+ is recommended for this experience in case the class fills up, and it is highly recommended for those who like to draw or those who are just looking for something new to experience at Disney's Animal Kingdom. Plus, you get to keep your drawing at the end, which always makes for a cool souvenir!
8 – The Disney Skyliner
Disney Skyliner soars along waterways and wooded areas alike on its way to theme parks and Disney resort hotels, while wide-eyed guests are treated to views from above. This "most magical flight on Earth" opened in September 2019, and connects Epcot and Disney's Hollywood Studios to Disney's Art of Animation Resort, Disney's Pop Century Resort, Disney's Caribbean Beach Resort, and Disney's Riviera Resort, a Disney Vacation Club resort. In addition to convenient theme park access, guests staying at Disney resort hotels accessible by Disney Skyliner have quick-and-easy transportation to a world of other dining and entertainment options. These include all the fun of Disney's BoardWalk entertainment district, access to Epcot through the International Gateway station, and restaurants and recreation found at the resort hotels serviced by Disney Skyliner. Even if you are not staying at a Skyliner resort, you'll want to take to the skies and enjoy the Disney Skyliner.
7 – Disney's Riviera Resort
Disney's Riviera Resort is the 15th Disney Vacation Club property and immerses guests in the grandeur and enchantment of the European Riviera. The deluxe resort is also the first dedicated Disney Vacation Club resort at Walt Disney World since the opening of Disney's Saratoga Springs Resort in 2004. The resort opened in December 2019 and boasts 300 family-friendly vacation homes with accommodation options to fit an assortment of travel party needs. Disney's Riviera Resort includes deluxe studios, one- and two-bedroom villas, grand villas, that sleep up to 12 guests each, and a new, unique accommodation, Tower Studios. You don't want to miss out on dining at Topolino's Terrace — Flavors of the Riviera. In the morning there is a fantastic character dining experience with Mickey and friends. In the evening, the restaurant features authentic dishes infused with French and Italian flavors, with an onstage kitchen featuring a wood-burning grill showcasing finely prepared meats and seafood.
6 – Sweet Additions at Disney Springs
2021 has seen two sweet additions to Disney Springs: Everglazed Donuts & Cold Brew and M&M'S at Disney Spring! Both stops should be added to your must-do lists when visiting Disney Springs. Learn more below.
Everglazed Donuts & Cold Brew
Recently opened, Everglazed Donuts & Cold Brew offers homemade donuts and unique cold brew coffees daily, including indulgent flavors and photo-worthy treats. We fell in love with their specialty donuts when we tried them last month and recently, Cindy figured that more research was needed! We enjoyed our favorite flavor, the Cinnamon Crunch donut again!
Click here for our review and the ten things you need to know about Everglazed Donuts & Cold Brew.
M&M'S at Disney Springs
Last week, M&M'S at Disney Springs opened the doors to its experiential store, which includes the iconic Wall of Chocolate, larger than life M&M'S character moments, and the ability for guests to create their very own custom M&M'S candies. Stop by for some sweet take-home treats and merchandise!
5 – Mickey Shorts Theater
Mickey Shorts Theater in Disney's Hollywood Studios – opened March 4, 2020 – shows an original short film in the style of the popular Disney Channel animated series "Mickey Mouse," and will feature photo-opportunity locations for guests. The photo below shows the interior of the theater, including fun Mickey Mouse-themed seats.
4 – Three New Films at Epcot
Three new films debuted on January 17, 2020, at Epcot, on the same day the Epcot International Festival of the Arts begins:
"Awesome Planet" in The Land pavilion showcases the Earth's beauty and diversity in a 10-minute film featuring spectacular imagery, in-theater effects, and an original musical score from Academy Award-winning® composer Steven Price.
"Beauty and the Beast Sing-Along" in the France pavilion is directed and produced by Don Hahn, producer of the animated and live-action "Beauty and the Beast" films and invites guests to participate in a twist on a tale as old as time. It also features narration from Angela Lansbury, who played Mrs. Potts in the original film. The new sing-along will run in rotation with "Impressions de France," which will receive an upgrade to 4K projection. Cindy got a sneak peek at the new film and loved it. Click here for more on the film.
"Canada Far and Wide in Circle-Vision 360" in the Canada pavilion is an update to the previous "O Canada!" film with new scenes, a new musical score by Canadian composer Andrew Lockington and new narration by award-winning actors Catherine O'Hara and Eugene Levy.
Click here for more details on these new films, including our reactions!
3 – New Entrance at EPCOT
Over the next several years, EPCOT will continue the biggest transformation of any Disney park in history, bringing the next generation of immersive storytelling to life through a plethora of new attractions and experiences. But we're already starting to see some progress. In late 2020, Disney unveiled a new entrance and fountain in front of Spaceship Earth at EPCOT. The EPCOT entrance plaza has been transformed, welcoming guests with new pathways and sweeping green spaces that beautify the entryway. Bridging the past, present, and future of EPCOT the new fountain at the base of Spaceship Earth features three majestic new pylons. It's gorgeous and a must-see!
2 – Mickey and Minnie's Runaway Railway 
Guests can be among the first to experience Mickey & Minnie's Runaway Railway, the first ride-through attraction featuring Mickey Mouse and Minnie Mouse, opened March 4, 2020, at Disney's Hollywood Studios. Anything can happen on this unpredictable adventure through the cartoon world of Disney Channel's Emmy Award-winning® "Mickey Mouse" shorts, powered by state-of-the-art technology and dazzling visual effects. We love this attraction! Check out the video below showing what you can expect when the ride stops!
1 – Star Wars: Galaxy's Edge
This attraction may be reaching its 2nd Anniversary in 2021, but it's still the most popular destination at Walt Disney World. In Star Wars: Galaxy's Edge, experience two attractions, the first of which is Millennium Falcon: Smuggler's Run– if you've ever wanted to actually fly the Millennium Falcon as a pilot, engineer, or gunner, then this is your chance! Star Wars: Rise of the Resistance puts guests in the middle of a battle between the First Order and the Resistance! Aside from the attractions, guests also get to experience this immersive land by exploring the open marketplace sipping on blue or green milk, drinking unique cocktails at Oga's Cantina, or by building their very own droids and lightsabers. The immersive adventures extend to interactions with cast members and characters roaming the land. It really feels as though guests have been transported to the planet of Batuu. This is sure to be one of the most talked-about new experiences to open at Disney World, and I can't wait to keep returning for multiple visits to this galaxy far, far away. Bright suns!
For a no obligation, FREE Quote on a Disney vacation package, please contact our travel partner Magical Vacation Planner at 407-442-0227 (407-442-0215 for Spanish). You can also request a FREE quote online by Clicking HERE.