Shopping is a ton of fun at Walt Disney World, and shopping at World of Disney is the BEST!  It is a humongous store with tons of different types of merchandise, so there is something for everyone.  If you aren't sure how to navigate the store and what to do, then this is definitely for you.  Check out these tips and tricks for shopping at World of Disney:
7 – Enjoy the layout and redesign
World of Disney is the largest Disney store in the world and is the centerpiece of Disney Springs and offers the most extensive collection of Disney-themed merchandise anywhere. In 2018, World of Disney was transformed with a new design. From displays to signage to lighting and much, much more, World of Disney creates an exciting, dynamic shopping experience where the products are the stars and guests discover magical Disney storytelling seemingly wherever they look. The new store layout is open and inviting. It's so much easier to shop in this store. There are magical touches to discover in the store as well. Take the time to explore the hidden magic in the store! Visiting is worth it, even if you're not planning on buying anything!
6 – Look around the entire store.
Be sure to check out the entire store. One room has tons to look at and will appear a bit overwhelming with the amount of merchandise, but you will definitely want to be sure to check out the entire store so that you can see everything that is there as you are making your purchase decisions.  Cast members can help hold things for you if you are carrying a lot around with you so that it is easier to move about through the store.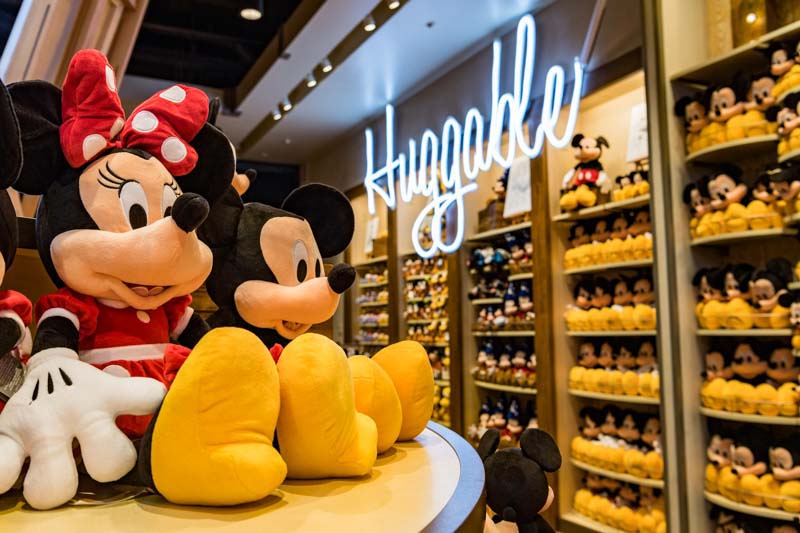 5 – Check for merchandise promotions.
There is always some kind of promotion going on at the store.  They are promotions where if you spend a certain amount of money, you can buy a towel, blanket, backpack, tote bag, etc. for a set price.  You can only buy these items if you participate in the promotion, as they are exclusive, limited items.  We love these promos and use many of the items all the time.
4 – Ask about discounts.
There are always discounts that are offered, so you should for sure ask what discounts are offered.  If you are an annual passholder, DVC, Disney Chase Visa cardholder, etc. then you will definitely find discounts that are available.  Be sure to ask what all is accepted so that you don't miss out on discount opportunities since every dollar counts!
3 – Don't carry it with you if you don't have to.
Editor's Note: At this time, package pickup is temporarily suspended. The service is still listed on the Walt Disney World website, so we hope it returns!
If you still plan to do more shopping and enjoy Disney Springs, then don't feel like you have to carry your packages with you all day.  You can take advantage of package pick-up options where your packages are sent to Guest Relations at Disney Springs, or you can have them sent back to your resort if you are staying at a Disney Resort.  You should definitely do this if you can since Disney will take care of ensuring you get your packages and you won't have to worry about damaging or losing them along the way.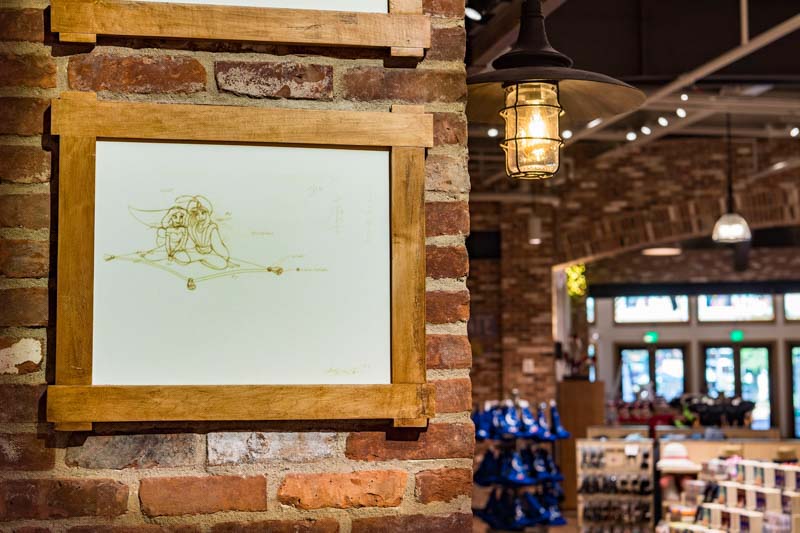 2 – Try to do most of your shopping at World of Disney.
It can sometimes be a lot easier to do your shopping all at one location unless you are looking for something very specific.  We try to get our kids to hold off on their souvenir shopping until we go to World of Disney so we can control the overall spending and let them change their minds in one store several times before they commit rather than changing their minds from gift shop to gift shop.  The selection is also huge, so you can ensure you get what you are looking for and have a better chance of seeing all the options.
1 – Try shopDisney.com if you can't find what you are looking for. 
If you know you are looking for something specific and don't want to worry about the hassle of navigating the store to search for a specific item, then you can look at shopDisney.com for park-specific items. While the website doesn't have the selection the store does, you may find the item you are looking for!
For a no obligation, FREE Quote on a Disney vacation package, please contact our travel partner Magical Vacation Planner at 407-442-0227 (407-442-0215 for Spanish). You can also request a FREE quote online by Clicking HERE.