News
NEWS: Disney Confirms Club Cool Hosted by Coca-Cola Will Return to EPCOT
After being closed since September 2019, a fan-favorite experience, Club Cool Hosted by Coca-Cola, is returning this summer to EPCOT. Learn more below.
Here are the details from Disney Cast Member Zach Riddley:
Adjacent to a new flagship merchandise location, Creations Shop, will be a revitalized Club Cool Hosted by Coca-Cola, which will also open this summer. This will celebrate Coca-Cola in a fresh new way, while keeping the fan-favorite experience that invites you to explore tasty drinks from around the world. This space will also have some new magic to bring the global experience of Coca-Cola to life for you.
Opening Creations Shop and Club Cool will be an important milestone in our ongoing transformation of the park. These fun and energetic locations will continue the reimagining of what will soon be a new neighborhood at the entrance and center of the park, called World Celebration. Late last year we unveiled a new fountain at the main entrance, followed this spring by new flags, lighting and music that further re-energize your entry into EPCOT. Creations Shop extends that forward momentum, and we can't wait for you to step inside for the first time this summer.
We have much more to reveal about World Celebration soon. Follow me on Instagram @thezachriddley as we continue to highlight the details and further big reveals for the future of EPCOT.
RELATED ARTICLE: Top 5 Amazing Gift Shops at Disney's Epcot
by Caitlin Corsello
Walt Disney World is full of amazing things for guests to enjoy in the four theme parks, two water parks, over two dozen Disney Resorts, and Disney Springs. While guests love to spend time enjoying attractions, entertainment, recreation, dining, and wonderful ambiance, there is one thing that all guests can agree upon: shopping in Walt Disney World is amazing! There are countless stores throughout the vacation destination that sell everything from toys and clothing to artwork and fine jewelry. With so many options to choose from, guests are sure to find the perfect items to purchase to bring home as souvenirs in order to remember the amazing memories from their Disney vacations. Guests who spend time in Epcot are sure to love traveling around the globe in World Showcase and stepping into the future in Future World. Luckily, both sections of Epcot are home to amazing shopping experiences that offer guests plenty of options for the perfect souvenir. Here are the top five amazing gift shops to visit when enjoying Epcot on a Walt Disney World vacation.

1 – Mouse Gear
Editor's Note: Mouse Gear is currently under refurbishment. A smaller temporary location is open in Innoventions East while the store is being reimagined. 
Guests who spend time enjoying the attractions and entertainment in Future World are sure to spot a massive shopping location that is filled to the brim with unique items and souvenirs. Mouse Gear is a huge store that offers up endless merchandise in rooms themed with massive gears and moving parts. The kinetic store sells everything including housewares, clothing, accessories, toys, picture frames, holiday merchandise, jewelry, and iconic Mickey Ears. In fact, Mouse Gear is home to a small room that is dedicated entirely to shelves featuring many different kinds of Mickey Ears including ones that look like Figment, C3P0, Goofy, and Dumbo. With so many amazing items to browse in such a lively and futuristic location, it is no wonder why guests love shopping in Mouse Gear.
2 – Plaza de los Amigos
The eleven pavilions in World Showcase each highlight a country from around the world with unique architecture, entertainment, dining, artwork, and shopping. The Mexico Pavilion features several areas to explore outside but is concentrated inside a massive ancient pyramid. Guests who enter inside the pyramid are greeted with the Plaza de los Amigos which is themed to appear like a small town courtyard perpetually at dusk. Guests who wander through the beautiful shopping location can enjoy browsing small stalls and shops that sell everything including tequila, artwork, clothing, crystal, sombreros, and jewelry. While the atmosphere inside the Plaza de los Amigos is fantastic, guests are sure to be blown away by the unique and beautiful merchandise sold there!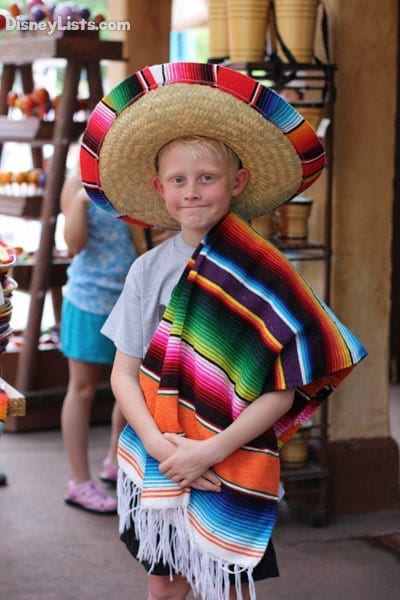 3 – ImageWorks
Another shopping location in Epcot's Future World that guests are sure to love can be found at the exit of a somewhat underrated attraction. Journey into Imagination with Figment brings guests into the Imagination Institute and deposits them in the ImageWorks store afterward. While this shopping location is on the small side, it offers unique merchandise featuring everyone's favorite purple dragon that can't be found elsewhere. Guests who are fans of Figment definitely need to take a few moments to peruse ImageWorks and check out clothing, accessories, toys, and Mickey Ears emblazoned with Figment's face and sense of style.
4 – Karamell-Kuche
The Germany Pavilion in World Showcase brings guests into a quaint village square where the energy is always lively and Oktoberfest is celebrated daily. Located just off of the pavilion's square is a shopping location that is sure to draw guests in with its delicious aroma. Karamell-Kuche is a small shop in the Germany Pavilion that sells all kinds of delicious caramel treats! The store itself smells delicious and guests are sure to love browsing the displays for many types of delectable treats including caramel and caramel popcorn. There is no better place to stop and indulge a sweet tooth in the Germany Pavilion than Karamell-Kuche.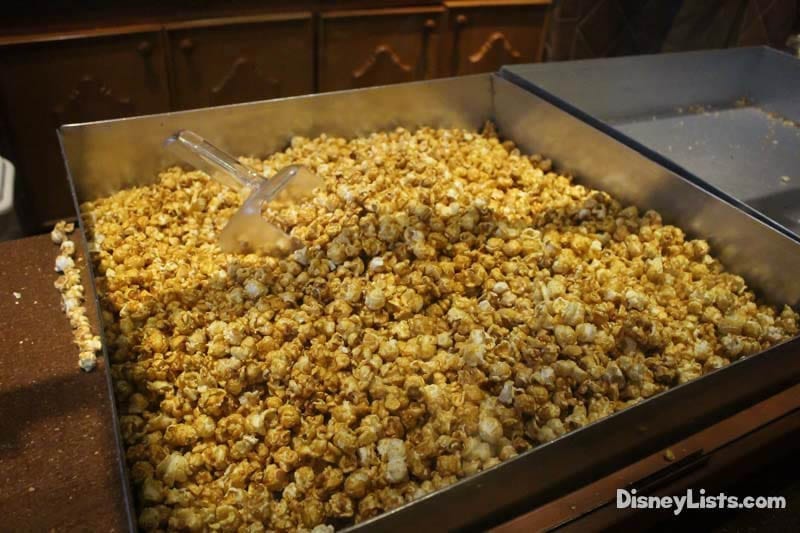 5 – Mitsukoshi Department Store
Perhaps the largest shopping location in all of Epcot can be found in the Japan Pavilion in World Showcase. When entering into the pavilion, guests can spot a massive building on the right which is home to several dining locations on the second floor and a huge store on the first floor. The Mitsukoshi Department Store is a massive location that features several different rooms packed with unique and interesting merchandise. Guests can spend a lot of time browsing the location for traditional Japanese items like toys, kimonos, incense, tokens of good luck, and keepsakes. Guests who are looking for totally unique merchandise to bring home from a Walt Disney World vacation should totally take some time to find the perfect item in the Mitsukoshi Department Store in the Japan Pavilion!
For a no obligation, FREE Quote on a Disney vacation package, please contact our travel partner Magical Vacation Planner at 407-442-0227 (407-442-0215 for Spanish). You can also request a FREE quote online by Clicking HERE.