The Parks
17 Favorite Ride Vehicles at Disney World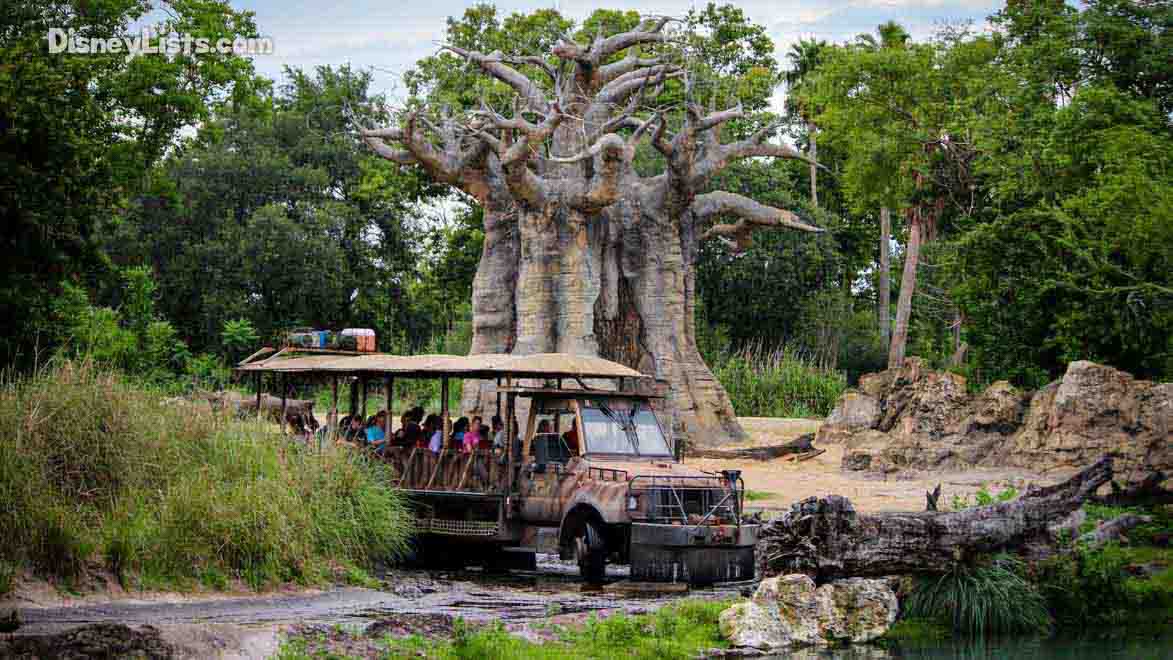 It's hard to believe there are roughly 160 attractions/rides listed on Walt Disney World's website. While we like a good round number of a top ten list, we found it rather impossible to list only ten of our favorite ride vehicles. Instead, we ended up with sixteen! So – buckle up, strap in, and hold on tight because these vehicles are a huge part of what makes rides at Disney extra magical.
17 – Magical Pirate Ship
Peter Pan's Flight
All it takes is a little faith, trust, and pixie dust! Head over to Peter Pan's Flight in Magic Kingdom and get ready to soar in a magical pirate ship through scenes from the beloved Peter Pan film, including a flight over London. Your magical ship will sway and dip while you take in the views below!
16 – Hotrod
Tomorrowland Speedway
3, 2, 1….GO! The Tomorrowland Speedway in Magic Kingdom is one of those attractions that will always bring back fond memories! Kids that measure up to the height bar and adults alike snap on their seat belts and put the "pedal to the metal". Zoom off in your vibrant colored hotrod and feel the breeze in your hair. This bumpy, gas-powered vehicle with sensitive steering will always be one of our favorite ride vehicles.
15 – Tea Cups
Mad Tea Party
As a kid, Mad Tea Party at Magic Kingdom was our absolute favorite attraction! With circular seating and a wheel for super speedy spinning, we could have sat in one of those teacups all day. Now that we have kids of our own, all they want to do is ride the teacups! Spinning and spinning… it's a kid's dream come true but our parent stomach muscles aren't sure we need more than one ride!
14 – Swirling Saucers
Alien Swirling Saucers
Definitely not the same spinning motion as the teacups above, Alien Swirling Saucers located in Hollywood Studios is an easy favorite ride vehicle to recently join our list of favorites. Take a seat and be prepared to be taken for a fun ride with a cute green Alien as your chauffeur! Riding in a Swirling Saucer at night is especially fun with all the bright, colorful lights.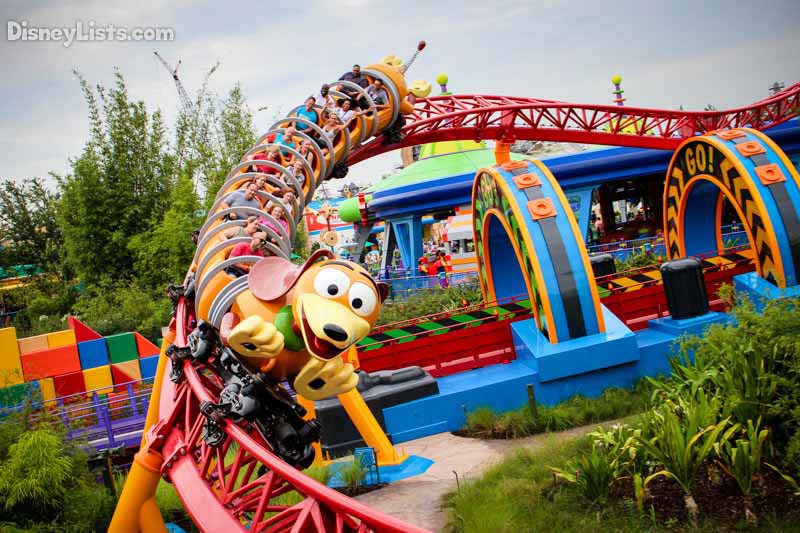 13 – Slinky Dog
Slinky Dog Dash
The new Slinky Dog Dash ride vehicle, of course, needs a place on this list! Slinky is just about the cutest thing to ever speed through Hollywood Studios. With Slinky's sweet face smiling up front, roller coaster riders in the middle, and his little tail and paws in the back, we would take a ride on this coaster on repeat if we could.
12 – SIM Car
Test Track
Not only do you get to virtually design your dream car in Epcot's Test Track, but you get to put it to the test to see just how well you did! 6 passengers load into the SIM Car (Simulation Car) to experience surprising twists and turns. The best part is when the track doors open and your SIM Car zooms around the outside track at high speeds. Put your hands up and let the wind breeze by!
11 – Doom Buggy
Haunted Mansion
What's a Disney ride vehicle list without the spine-chilling Doom Buggy in Magic Kingdom's Haunted Mansion?! The Doom Buggy is your one safe haven from the ghosts present throughout the attraction. So, snuggle up to your fellow rider and do your best to make it out without an additional ghost finding his or her way into your doom buggy!
10 – Flying Elephant
Dumbo The Flying Elephant
We love Dumbo in Magic Kingdom's Fantasyland! This ride vehicle encompasses everything we feel Disney World exudes. All ages are welcome; it's impossible not to smile while in flight; perfect photo opp; a timeless attraction; and let's be honest – it's a great time to feel like a kid again! Dumbo and his big ears is now (and hopefully forever with be) one of the most iconic ride vehicles around.
9 – Stretch Limo
Rock 'n' Roller Coaster
When Aerosmith calls for a stretch limo to get Disney guests to the concert, they weren't joking! It's a stretch limo alright… a SUPER-stretch limo that ignores the speed limit on Rock 'n' Roller Coaster in Hollywood Studios. Awesome music flips, turns, corkscrews, and intense speed right from the very beginning – this is one attraction you won't forget anytime soon!
8 – Mine Cart
Seven Dwarfs Mine Train
Disney Imagineers didn't simply create another roller coaster ride vehicle for Seven Dwarfs Mine Train in Magic Kingdom. Instead, they thought out of the box with a mine cart that does more than just ride the rails. When taking off, you'll immediately begin to notice your mine cart swaying from side to side making the dips and turns a little different each time. Our favorite tip is while sitting in front of Snow White's cottage waiting to unload, shift your weight from side to side and enjoy the sway!
7 – Time Rover
DINOSAUR
The mission is to go back to prehistoric time, snag a dinosaur, and get back with everything (and everyone) in tack. This seems like a mission possible on Animal Kingdom's DINOSAUR, especially when you see the size and durability of the Time Rover you get to board. Buckle up, hold on, and get ready to set off on your task with 11 other brave Disney guests. Let's just say… some things don't go as planned.
6 – Safari Vehicle
Kilimanjaro Safaris
Kilimanjaro Safaris in Animal Kingdom is one of the most impressive attractions in all of Walt Disney World. The transformation from Florida to an African savanna seems flawless. Making this such an exceptional ride is no doubt the safari vehicles guests board. Bumpy roads, animal sightings, and an entertaining and knowledgeable tour guide/driver – all made complete with the safari vehicle that maps out your exploration.
5 – Hotel Elevator
The Twilight Zone Tower of Terror
You'll never look at elevators the same again after riding the Tower of Terror in Hollywood Studios. While you may be used to awkward silence in a normal hotel elevator, this one is filled with seats and guests shrieking from sheer thrill and fright! Buckle up. Hold on to the arm of someone you love (or even a perfectly nice stranger) and get ready to plunge into the unknown!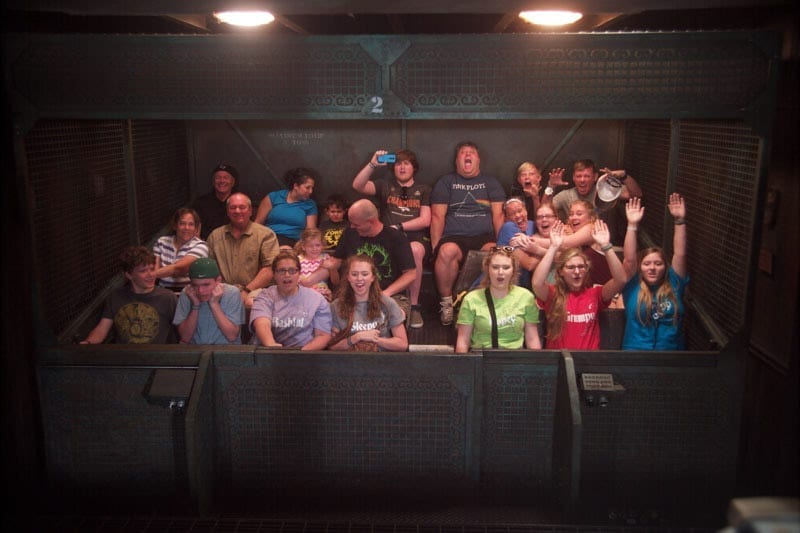 4 – Starspeeder
Star Tours – The Adventure Continues
The Star Wars nerds in us absolutely love the ride vehicle on Star Tours – The Adventure Continues at Hollywood Studios. Board a Starspeeder 1000 and be prepared to blast off into the Star Wars galaxy with different planets and galactic destinations to visit along the way. Trouble is always on your tail with the Dark Side ever present. The flight simulator and the 3D display makes your mission feel like it's truly unfolding all around you.
3 – Hang Glider
Soarin' Around the World
Ok, well maybe not an actual hang glider, but Soarin' in Epcot will make you feel like you're taking flight! Passengers board three vast rows of seats that are lifted into a dome-shaped screen for true flight simulation. This is a great way to see the wonders of the world while checking out the impressive sights and smells along the way.
2 – Train
Mickey and Minnie's Runaway Railway
Mickey & Minnie's Runaway Railway blends classic Disney attraction design with cutting-edge technology to turn a two-dimensional cartoon world into a rich, vibrant environment. You'll board a train with Engineer Goofy at the helm. While in the station the train appears to be one long connected train. Guests soon learn that the train breaks apart and their section of the train is actually trackless vehicles. The Trackless vehicles that carry guests through Mickey & Minnie's Runaway Railway are anthropomorphic; they become their own characters in the story, each reacting differently to the action as it unfolds around them with their own specific animation programming. In one scene, they scurry away in fear from a volcano, while in another they dance in formation to music. It's such a fun experience!
1 – Banshee
Avatar Flight of Passage
If you think Soarin' mentioned above is impressive, just wait until you climb on the back of a banshee in Avatar Flight of Passage at Animal Kingdom. It's no wonder this attraction is one of the most popular at Disney right now. The technology that went into Flight of Passage is rather unbelievable, right down to the motorcycle-style appearance of your Banshee. Hold on tight and get ready to soar across the sky while feeling the banshee literally breathing beneath you.
For a no obligation, FREE Quote on a Disney vacation package, please contact our travel partner Magical Vacation Planner at 407-442-0227 (407-442-0215 for Spanish). You can also request a FREE quote online by Clicking HERE.