News
NEWS: "Shriek Peek" of New Disney Halfway to Halloween Merchandise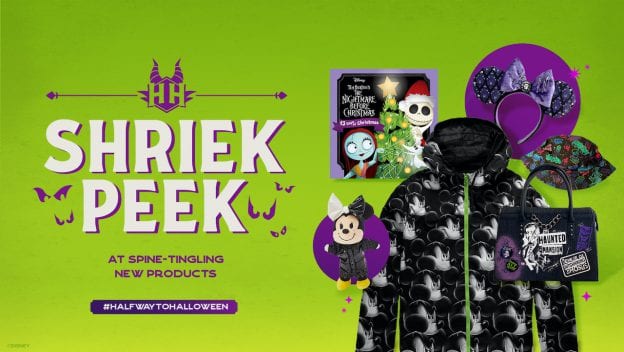 What better way to celebrate Halfway to Halloween with a "shriek peek" at upcoming Disney merchandise. Get a spooky first look at some spine-tingling new products including Cruella-themed outfits for your Disney nuiMOs plush, streetwear, and more below!
Here are all the details from Disney Cast member Anthony Armenia:
Halloween is one of our favorite holidays here at Disney, and I'm already getting so excited to celebrat­e because we are now #HalfwaytoHalloween! It's the perfect time for a "shriek peek" at some exciting new products that are coming soon, and some that you can even snag right now!
You've already been taking your Disney nuiMOs plush characters on adventures with you everywhere, right? Well, it's time to step up their style with some trendy new outfits themed to the upcoming new live-action film from Walt Disney Studios, "Cruella." Get inspired by one of the most notoriously fashionable villains, and give your nuiMOs some edge by outfitting them in her punk rock style. Coming in early June to shopDisney.com and select Disney stores and Disney Parks around the world!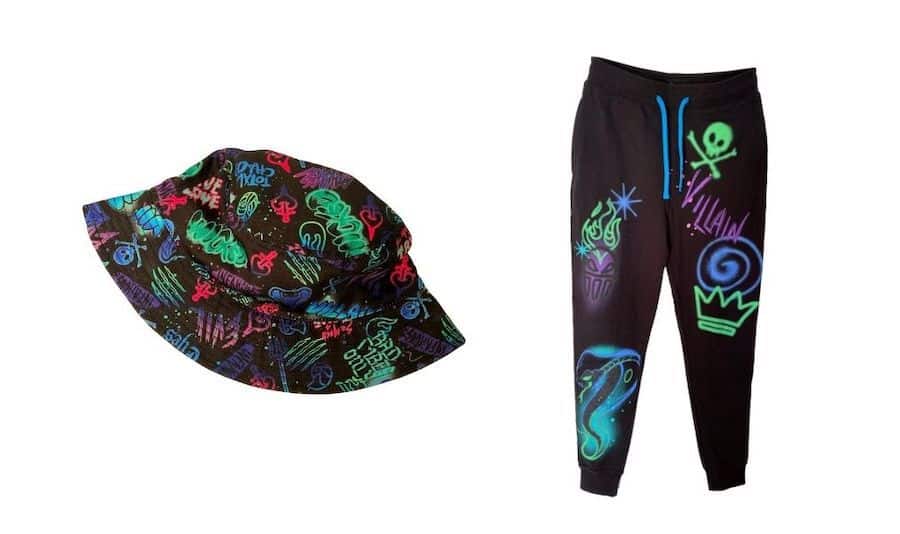 There's no Halloween without a Villain, and the new Disney Villains Streetwear collection is a perfect celebration of all things evil. People won't know whether to love or fear your style when you're sporting a bucket hat and jogger pants featuring such notorious villains as Hades, Ursula, Maleficent, and more. Coming in late July!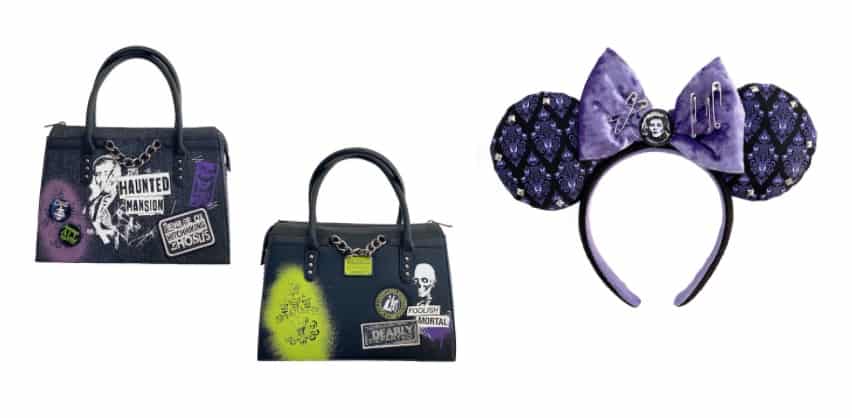 You may have 999 Haunted Mansion-themed items, but there's always room for one more! Check out some swag from an all-new Haunted Mansion collection coming to shopDisney.com, Walt Disney World Resort and Disneyland Resort in early July. Featuring apparel and new accessories including a Minnie Mouse ear headband by Her Universe and bag by Loungefly, you'd be a foolish mortal to miss out on this one!
Those looking for more of an edgy take on Mickey Mouse, check out this bone-chilling Mickey Mouse Halloween Streetwear Collection! From a spooky neon green long-sleeved shirt to an eerie—err, "ear"-ie— Mickey Mouse print hoodie and skeletal jumpsuit, Mickey Mouse has never looked so tastefully terrifying! Coming in early August to Walt Disney World Resort and Disneyland Resort.
Want to get your spooky side on NOW? Fret not! Check out some freaky products already available on shopDisney.com and at Disneyland Resort and Walt Disney World Resort: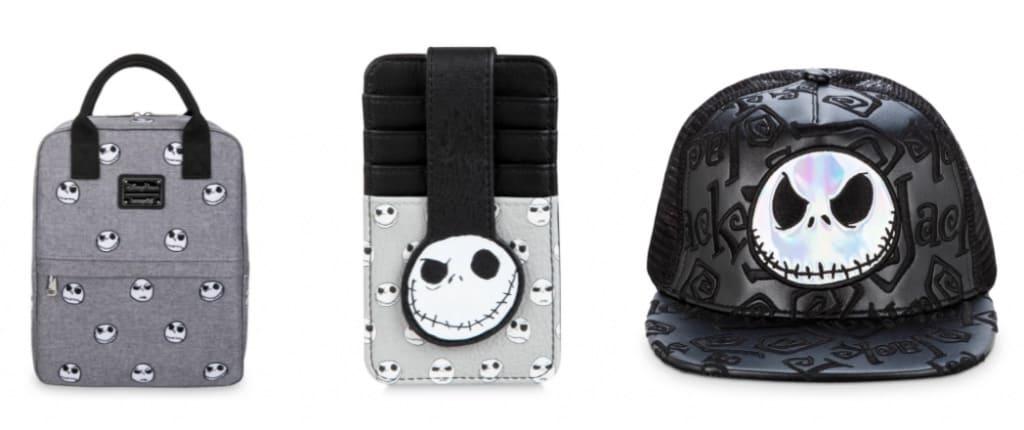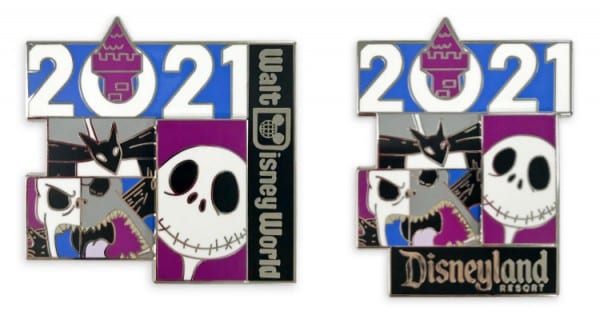 Everyone knows that Jack Skellington is the Pumpkin King, and he's scaring up all the style with a Jack Skellington Backpack by Loungefly, Jack Skellington Card Holder, and Jack Skellington Flat Bill Baseball Hat. Disney Parks Pin Trading collectors longing to visit Halloween Town will want to get their hands on the new 2021 Jack Skellington Pins for Walt Disney World and Disneyland Resort.

Get together with your friends and family to celebrate #HalfwaytoHalloween by playing Disney Villains "Villainous" Game, an epic game of sinister power. Get extra into the spirit by wearing a Hades Light-Up Headband or Ursula Long Sleeve Pullover Top!
For even more ghoulish fun, read on to check out our array of products from retailers worldwide!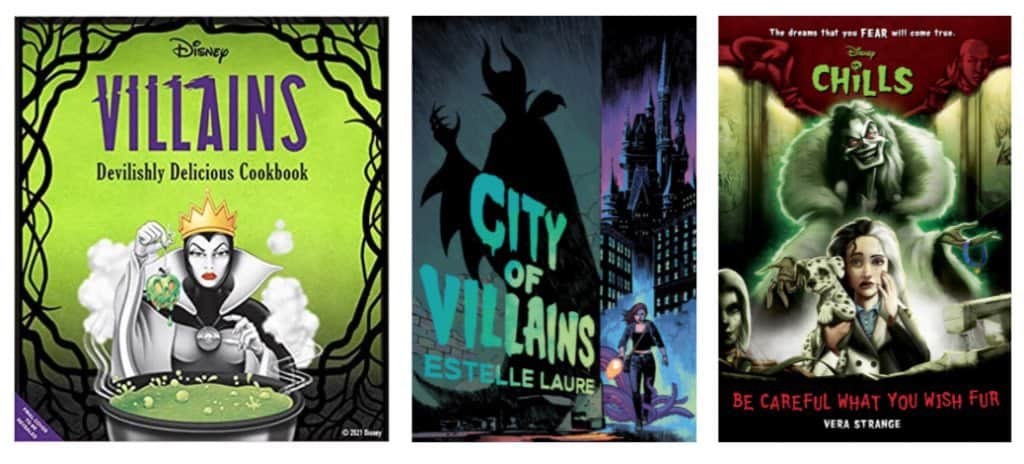 Complete your villainous venture with some terrifyingly tantalizing books! Let your favorite Disney Villains guide you through your cooking adventures with Disney Villains: Devilishly Delicious Cookbook, available for pre-order now. Or, if you're looking to get engrossed in a series, check out the fairy tale-inspired crime series City of Villains, or the dark and edgy Disney Chills chapter book series, both available now. You might want to keep the lights on for those!

Want to cook up some scary good eats? Pre-order The Nightmare Before Christmas Cookbook & Entertaining Guide! If you're curious to know what happens when Christmas and Halloween collide, you'll want to pre-order Nightmare Before Christmas 13 Days of Christmas. It's 13 days of frighteningly festive fun! It will be available July 6, but you can pre-order it now as well! Those with younger Halloween tikes will want to pre-order The Nightmare Before Christmas Disney Classic Little Golden Book. It's Tim Burton's classic film retold for the first time as a Little Golden Book, perfect for Disney fans ages 2 to 5 and Little Golden Book collectors of all ages.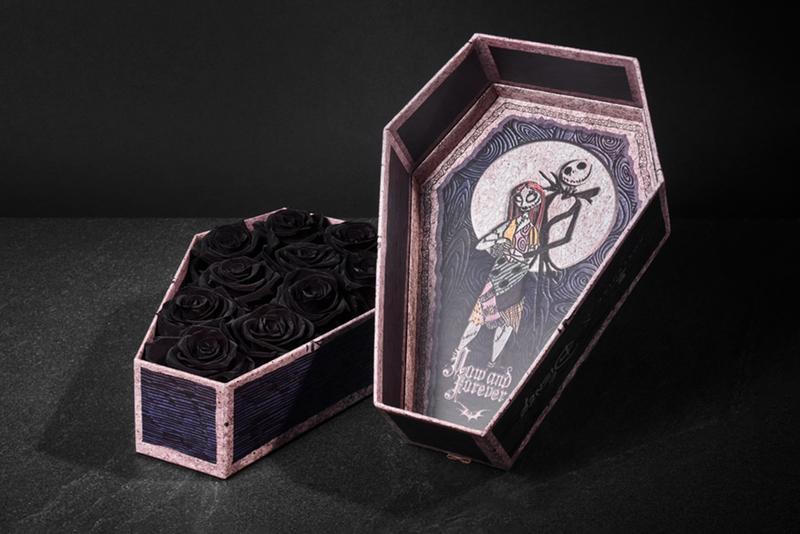 Feel like treating yourself this #HalfwaytoHalloween? Gift yourself some roses with a dark twist with the Now and Forever Nightmare Before Christmas roses from Roseshire. Or indulge yourself with all the villainous jewelry from RockLove Jewelry including "Sleeping Beauty" Maleficent Dragon Pendant or these "Sleeping Beauty" Maleficent Dragon Wing Earrings.
Check out even more boo-tastic tees from Fifth Sun including this Disney Chillin Like A Villain Halloween Graphic T-Shirt, the Disney and Pixar "Cars 2" Mater Vampire Halloween Graphic T-Shirt, or this Disney and Pixar's "Toy Story" Booo!! Alien Ghost Costume T-Shirt— all available now on Amazon!
Join me in this grim grinning celebration of #HalfwaytoHalloween, and be sure to stay glued all day for even more Spooktacular content coming your way. The countdown to Halloween is officially on!
RELATED ARTICLE: 7 DO's and DON'Ts for Shopping at Disney World
Shopping at Walt Disney World is one of our absolute favorite things to do!  We love adding to our various collections and looking at all of the new merchandise that is released each year.  There are definitely some DO's and DON'Ts to remember that will make shopping at Walt Disney World much better.  Here are 7 of my favorites:
7 – DO buy gift cards to use for your trip.
Gift cards are great! You can put set amounts on them so that you can help manage a budget for you and your kiddos when shopping for souvenirs and various Disney merchandise. You can also ask family members and friends to give you Disney gift cards for birthday gifts, Christmas gifts, etc. The gift cards are good for just about everything at Walt Disney World, too. You can also buy them for a discount at Sam's Club or Target. This will save you about 5% of the cost, and every little bit adds up.
6 – DON'T buy the first thing you see.
It is important to encourage you and your family to make sure that you don't make impulse purchases and actually buy the items that you really want. When you arrive, there will be so much fantastic merchandise that you will definitely want to buy everything that you see. You will blow the souvenir budget quick if you don't at least look around a little bit and make sure that you prioritize your spending.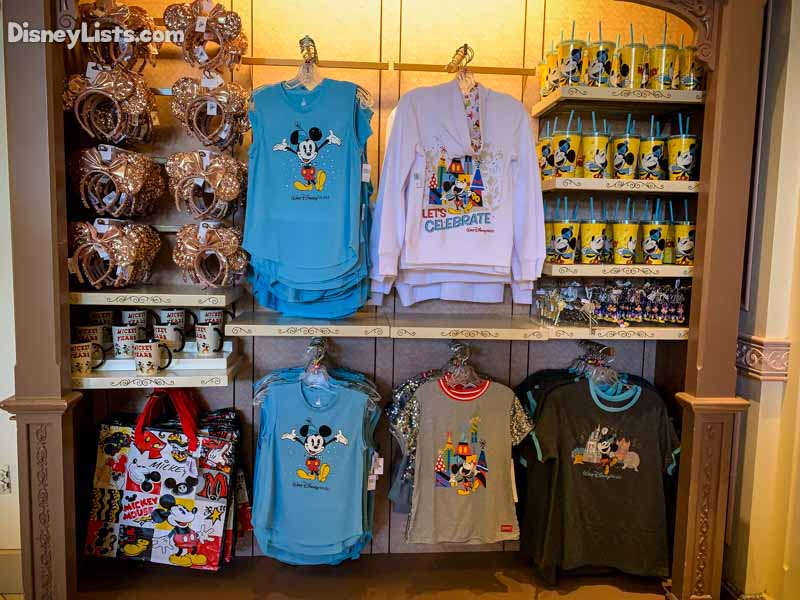 5 – DO hold onto your receipts.
It is a great idea to hold onto your receipts for all merchandise purchases. If you decide you want to return an item, Disney is excellent about honoring returns, especially if you have the receipt. If the item gets damaged while you are on property or goes missing, Disney is also good about replacing the items as long as you have a receipt to show. I usually bring a Ziploc or envelope and stuff all of the shopping receipts in there so that I have them all until we get home.
4 – DON'T forget to ask about discounts.
Almost all of the merchandise locations offer a discount of some sort. It could be DVC, Annual Passholder, AAA, Disney Visa, etc. You will definitely want to ask what discounts are honored so that you can take advantage of the best discount available to you. Every little bit adds up, so you want to save money wherever you can.
3 – DO ask about the promotional or limited items in the store.
Many of the major stores in each theme park or Disney Springs will have promotional or limited items. There may be limited edition items like pins, Magic Bands, bags, etc. You would likely see some sort of promotional display or signage, but you can also ask a cast member if there are currently any offers. There are also promotional deals where if you spend a certain amount of money, you are eligible to purchase an exclusive item like a blanket, towel, duffel, etc. at a discount. We love snagging these items since they are usually pretty useful items.
2 – DON'T skip over park or attraction-themed merchandise that you want.
If you are at a specific park or attraction and find merchandise that you want, then you probably should go ahead and grab those items. The generic items are typically found at other stores, parks, and locations. Particular merchandise is limited to certain areas is mostly only located at the attraction area, with a few of the common items found duplicated in other shops.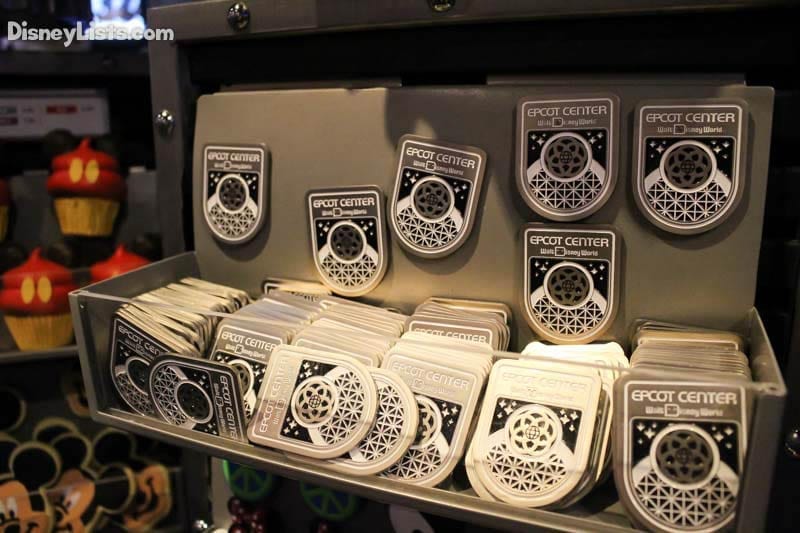 1 – DON'T carry your bags with you.
Editor's Note: During the phased reopening of Walt Disney World, package delivery service is not available.
I can't stress this one enough. There are service options that eliminate the need to carry bags with you all over the parks. You can either have your packages sent to the front of the park you are in, or you can have them sent to your Disney resort if you are staying on property. This is extremely helpful. Not only do you get to avoid carrying your bags all over the place with you, but you also don't have to worry about your items getting stolen, lost, or broken as you enjoy the parks for the day. These are amazing services, and they are completely free!
For a no obligation, FREE Quote on a Disney vacation package, please contact our travel partner Magical Vacation Planner at 407-442-0227 (407-442-0215 for Spanish). You can also request a FREE quote online by Clicking HERE.