News
BREAKING NEWS: Disney Announces MAJOR Changes to Mask & Social Distancing Policies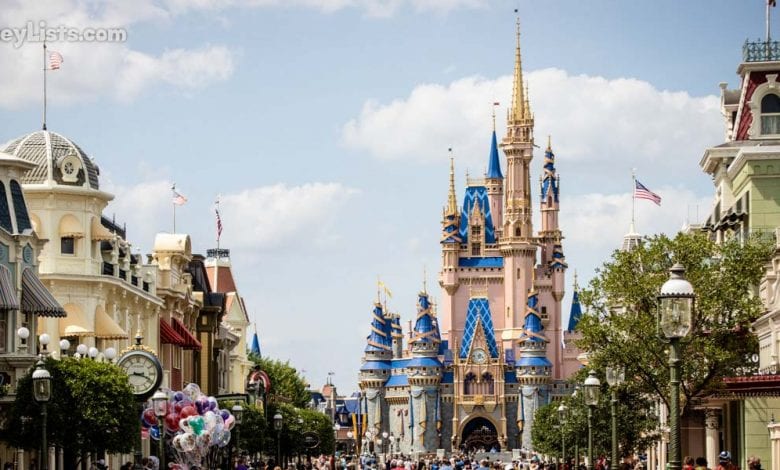 After weeks of speculation and anticipation, Walt Disney World has updated its face covering and physical distancing policy to further reduce the need for face coverings and physical distancing. Last week, Orange County Mayor, Jerry Demings, lifted all COVID-19 restrictions relating to masks and social distancing, paving the way for Walt Disney World to drop their requirements. Learn more below.
Here is the new policy sent to Disney Travel Agents and should be updated on the Walt Disney Website soon:
Within our communities, we're encouraged that COVID-19 guidelines have been adjusted and eased by public health and government officials, paving the path for many businesses and industries to take positive steps forward.
As we have done since reopening, we've been very intentional and gradual in our approach to our COVID-19 health and safety protocols. Based on recent trends and guidance, Walt Disney World Resort will be making more adjustments to these measures, including physical distancing and face coverings.
Beginning June 15, you will start to notice the following changes:
FACE COVERINGS
Face coverings will be optional for fully vaccinated Guests in most areas. Face coverings will still be required of all Guests on Disney transportation, including Disney buses, monorails and Disney Skyliner. While we will not require proof of vaccination, we expect Guests who are not fully vaccinated to continue wearing face coverings in all indoor locations, and upon entering and throughout all attractions and transportation. Guests must observe current policies on face coverings until June 15.
PHYSICAL DISTANCING
We will be relaxing physical distancing guidelines for Guests. This will be visible in places like queues, shops, restaurants, attraction boarding, transportation and our theaters. It's important to remember that some experiences and entertainment may still be operating with limited capacity or may remain temporarily unavailable. We're not quite ready to bring back everything yet, but we are optimistic and look forward to the day when Disney pals and princesses are able to hug once again.
CLEANING
We will continue the high standards for cleanliness and sanitation we've always set for ourselves. Cleaning supplies and hand sanitizer stations will still be available.
We encourage people to get vaccinated.
Bottom line, with the exception of buses, the monorail and the Skyliner, face masks are completely optional starting June 15, 2021.
RELATED ARTICLE: 6 Reasons We Keep Going Back to Walt Disney World
By Cindy E. Nykamp
A few years back, I ran into an old childhood friend that I had not seen in years. When meeting her new husband, she introduced me as the girl who was obsessed with Disney World. She must have been referring to the stream of pictures I would post from our Disney vacations that we seemed to take "all the time." She admitted she just didn't get it, especially when she learned that we actually took our 10th anniversary trip to Disney World without the kids (scandalous)! She confided that she would probably go there one time when she had kids, "because you have to," but she really hated the thought of having to go. This was a rather odd conversation for us, one that we've had with other friends and family from time to time. They ask, "What is it about Disney World? Why do you go back year after year?" Well, here are the 6 reasons we keep going back to Disney World.
6 – Lasting Family Memories
Vacations are an excellent time to build some lasting family memories. Vacations to Disney World have so many opportunities to create amazing memories because there's so much to see and do and explore together! Disney World is twice the size of Manhattan offering entertainment and attractions that can't be found anywhere else on the planet! There are so many "firsts" that your family can enjoy together. So many traditions that can be done every trip, and so many experiences that your family will remember over the years.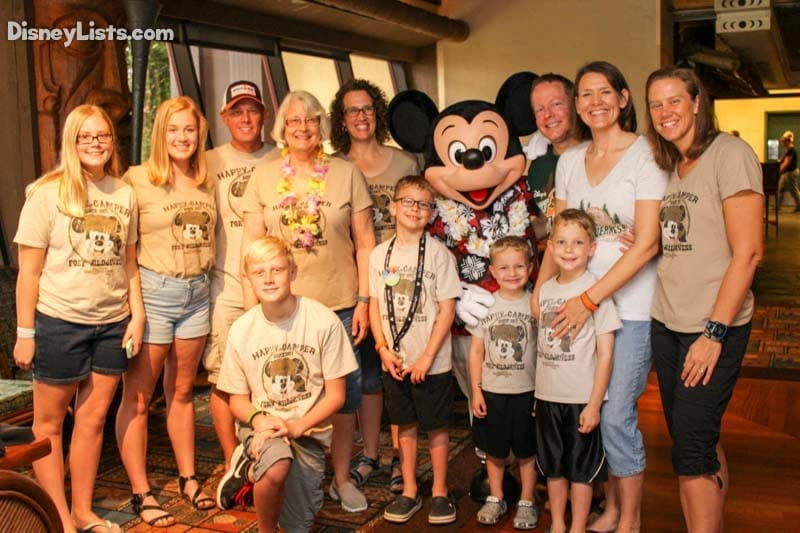 5 – Bringing Generations Together
A vacation to Disney World brings generations together with the common bond of loving a mouse! We have taken multiple trips with our mothers and have enjoyed watching them connect with their grandchildren in ways just not possible at home. Grandparents know the characters, the Disney movies, the story of Disney because they grew up with them too. They get to share that love and create special memories and bonds with their grandchildren.
Parents also get to share their love and excitement of all things Disney with their children. I was never able to go to Disney World as a child, though it had been a dream of mine. When I finally went for the first time, I loved it. However, I loved watching my children experience the park more. Their experiences meant more to me and it made the trip so much more enjoyable than I ever could have imagined.
4 – Quality Entertainment and Attractions
There are a lot of amusement parks in the world, and many of there are very good. But none can provide the level of quality and the depth of the experience like Disney can. How do they do it? It goes beyond a commitment to quality and big budgets. It springs out of their DNA as storytellers. Expedition Everest isn't just a rollercoaster, it's a trip through a culture to a faraway destination with an engaging story that starts when you enter the queue and doesn't end until you've left the gift shop. When you're at Disney World, you don't just ride rides, you explore stories.
3 – Excellent Customer Service
Disney World's customer service is among the best in the world. Other businesses model their customer service to match Disney's. In fact, they offer classes at Disney University to teach other organizations how to do things the "Disney Way." We're always hearing amazing stories of Disney Cast Members going above and beyond to make things right and to make Disney dreams come true. The great moments that stand out in other places are the norm at Disney. There's just nowhere else you can go that consistently reaches this standard, and we enjoy being treated so well.
2 – Disney World is Constantly Changing
You might think that we would be bored with Disney World. Well, not a chance. Disney World is always growing, changing, evolving. With refurbishments, additions, and expansions, Disney World keeps improving and keeps setting the bar higher. In the last few years alone Disney Springs has been totally transformed (for the better), Pandora has opened at Animal Kingdom, Toy Story Land, and Star Wars: Galaxy's Edge has opened at Disney's Hollywood Studios, that that's just the tip of the iceberg! There are always new things to explore!
1 – The Most Magical Place on Earth
Disney World can be described as the most magical place on Earth. It's true. Everyday life and troubles often melt away while on a Disney vacation. You'll hear us refer to the "Disney Bubble." It's the mysterious invisible barrier that surrounds Disney World that usual troubles cannot pass through. When you enter it, the Disney magic takes hold of you, and you can really forget what you left at home for a while. Families are generally happier because they are spending time together, doing some really cool, fun things.
Now, of course, this doesn't mean that families don't fight, children don't cry, and people are not unhappy at Disney World. Real life still does happen. Overall though, we've found our vacations at Disney World were times when we were happier as a family and enjoyed each other much more than during our regular routines at home. Disney World is a little closer to the world we wished we lived in, and we're a bit closer to the people we want to we were all the time.
For a no obligation, FREE Quote on a Disney vacation package, please contact our travel partner Magical Vacation Planner at 407-442-0227 (407-442-0215 for Spanish). You can also request a FREE quote online by Clicking HERE.