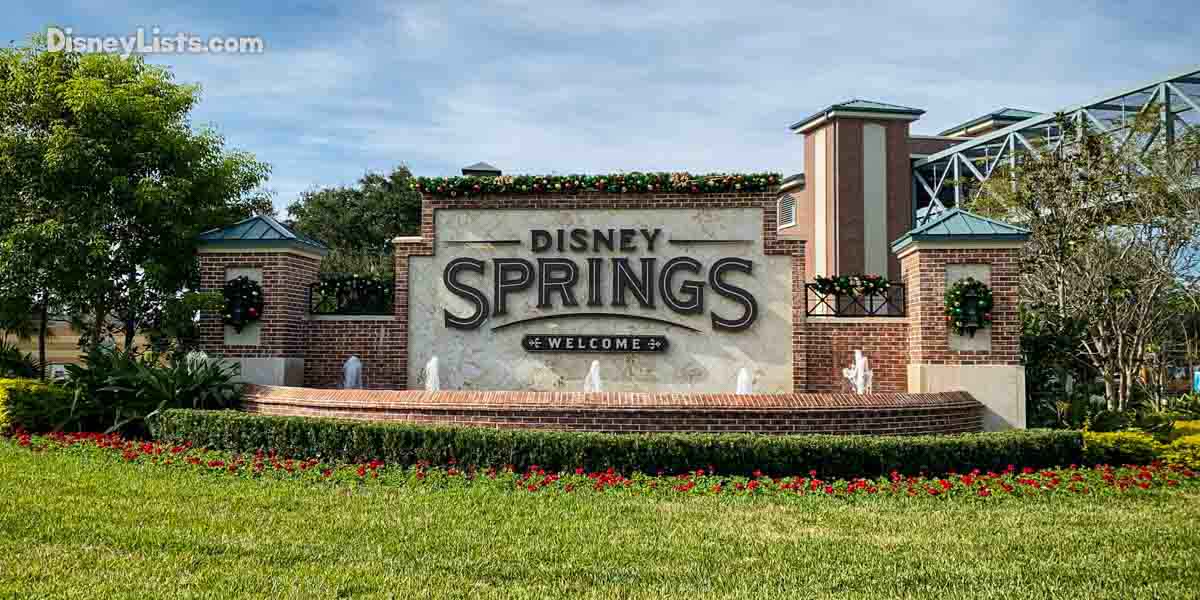 If you're looking for a place to spend a few hours the day you arrive at Walt Disney World or if you want to take an evening off away from the theme parks, Disney Springs is a great choice. This summer you can 'Celebrate Soulfully' at Disney Springs with great entertainment and dining! Learn more below.
1 – Happy Hours
Many of the restaurants offer Happy Hours. You can grab a drink and an appetizer, and then unwind for a little while. There are drink specials as well.
If you would like an eclectic atmosphere with a live DJ, you might want to check out Happy Hour at STK Orlando. It runs from 3:00 until 6:00. For a quieter environment, try Terralina Crafted Italian. You can enjoy Happy Hour there from 4:00 until 6:00. At Paradiso 37, Taste of the Americas the Happy Hour runs all day! The specials might be posted outside. At Ragland Road Irish Pub & Restaurant Happy Hour starts at noon, and runs until 6:00. You can savor a pint of your favorite ale, or perhaps you'd like something more creative. Happy Hour runs early at Jock Lindsey's Hangar Bar. It takes place from noon until 3:00. Enjoy a drink inside the main "hanger", or head outside and sit aboard Reggie. Jock named the ship after his pet snake.
2 – Live Entertainment
You also don't want to miss the live entertainment at Disney Springs. You won't have to go far to catch an incredible local artist! Most of the musicians play in the evenings. You'll find live entertainment at the Advent Health Waterside Stage, which is across from World of Disney. Waterview Park is located between Jock Lindsey's Hangar Bar and The BOATHOUSE. It's fun to listen to live music while watching an Amphicar hit the water. Another great spot for live music is Orange Node. That's the space by the Orange Garage and next to one of the entrances for the AMC Theater. There's also live music at Dockside Margaritas, at Splitsville, outside of House of Blues, and other spots. Some venues will rotate acts, so you might see more than one act in one spot. Live music could be delayed or canceled in inclement weather.
3 – AMC Theaters Disney Springs 24
Another great way to spend some time at Disney Springs is to catch the latest flick. You can do that at AMC Theaters Disney Springs 24. We were invited to watch an advanced showing of "Summer of Soul (…Or, When the Revolution Could Not Be Televised)". The film will be officially released to theaters and Hulu on July 2. Here are a few thoughts, without giving too much away.
4 – "Summer of Soul (…Or, When the Revolution Could Not Be Televised)"
"Summer of Soul" focuses on the Harlem Cultural Festival, which took place in 1969 at what was then known as Mount Morris Park. The festival ran six consecutive weekends, and approximately 300,000 people attended. The festival was filmed but overshadowed by Woodstock, which took place about 100 miles away. Harlem Cultural Festival was organized and hosted by Tony Lawrence, and Maxwell House was a major sponsor. The concerts were free to attend.
Although the Harlem Cultural Festival took place 52 years ago, the concert portions are in great condition. This is the first time that they have been shown in wide distribution. The music is the star of this documentary. There are performances by B.B. King, Gladys Knight and The Pips, The Fifth Dimension, The Edwin Hawkins Singers, Sly & The Family Stone, and countless others. One highlight was nineteen-year-old Stevie Wonder, who was just starting to grow in popularity. His talent was undeniable, even at that young age.
The film also included interviews with both attendees and artists. It was entertaining to hear these memories shared. The clips were all short, they didn't take over from the music. One of the best was Mavis Staples explaining why she joined Mahalia Jackson on "Precious Lord". It was obvious that she still holds that moment close to her heart.
In many ways, 1969 was an explosive year, and those topics are not ignored in "Summer of Soul". Assassinations, the heroin epidemic, homelessness, and civil rights are a few of the subjects that are included. These issues are as relevant today as they were 52 years ago, and they are a vital part of the film.
That's not to say that "Summer of Soul" is a heavy movie. In fact, for the most part, it is the opposite. It was exciting to explore the different styles of music that were featured at the Harlem Cultural Festival. You'll hear blues, gospel, soul, and more. It was nice to see some performers who have stood the test of time in their early days. Watching the attendees relive their memories was fantastic. It was obvious that the concerts played a large role in shaping who they turned out to be. The Harlem of 1969 was known to the world as a ghetto full of drugs and violence. The Harlem that is shown in "Summer of Soul" was mostly full of peace and love.
We'd like to thank Disney for inviting us to the advanced screening of "Summer of Soul (…Or, When the Revolution Could Not Be Televised)". If you're at Disney Springs, you might want to watch it for yourself. The film runs just under two hours, and there is never a slow moment. You've been warned, you might find yourself humming "Midnight Train to Georgia" the next day.
For a no obligation, FREE Quote on a Disney vacation package, please contact our travel partner Magical Vacation Planner at 407-442-0227 (407-442-0215 for Spanish). You can also request a FREE quote online by Clicking HERE.