News
NEWS: Disney on Ice Celebrates 40 Years!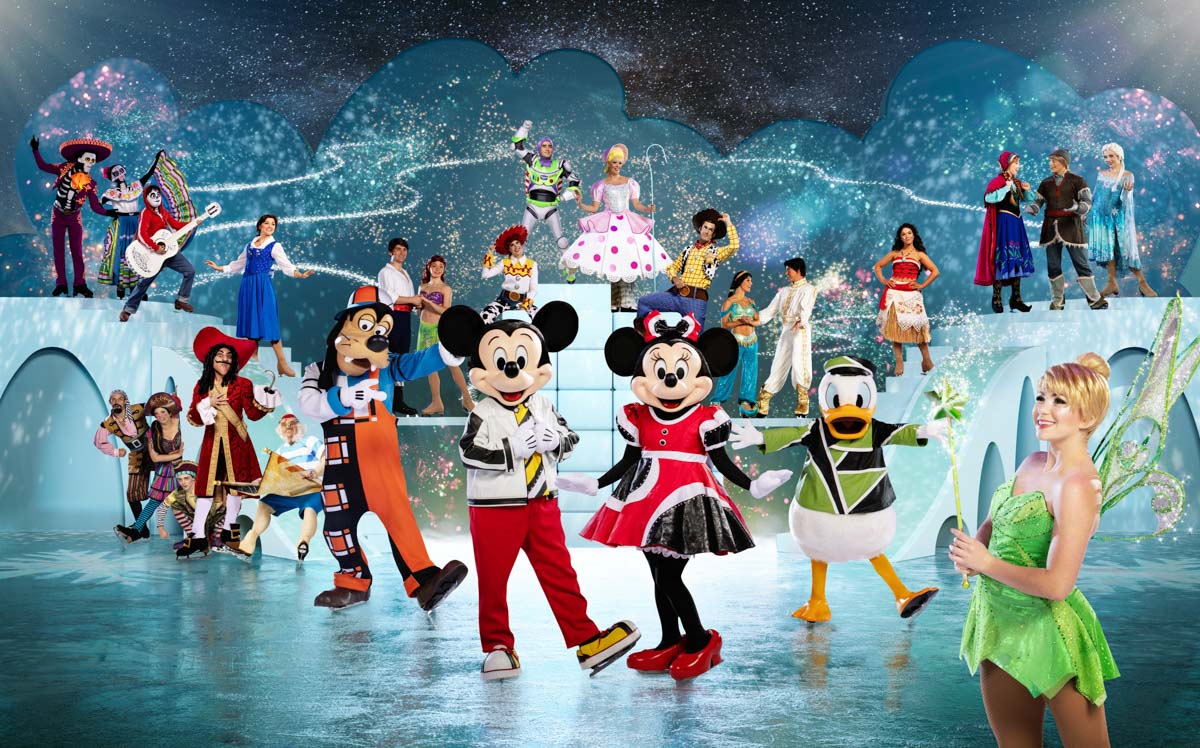 Disney on Ice is celebrating forty amazing years! Can you believe it? On June 29, 2021 we participated in a virtual roundtable interview with Kenneth Feld, Chairman, and CEO of Feld Entertainment, the creator of Disney on Ice. We learned so much about the history and innovations of Disney on Ice. Learn more below!
1 – For the Families
Kenneth Feld shared that the idea for Disney on Ice came out of a need for family-friendly ice skating shows. While there were ice skating shows available, the people who came were older, and there were not many families. Feld desired to have a show that would offer great entertainment to families and approached Disney with the idea. His goal was to have as many Disney characters on the stage as possible. Feld wanted the only other places where you could see that many characters at once was at the Disney parks.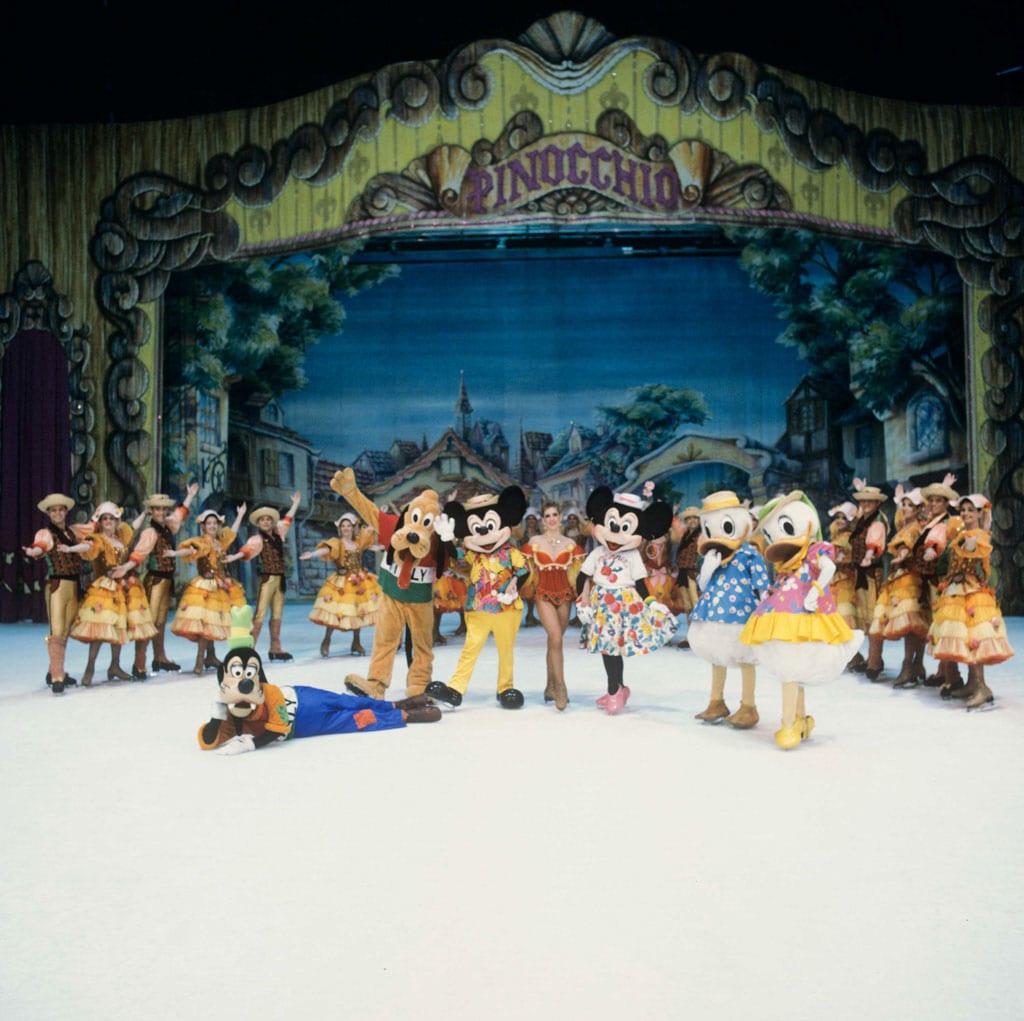 2 – World-Class Skating
They also wanted to make sure that it wasn't just a children's show. Therefore the "integrity of the ice skating was "very important," according to Feld. They sought out world-class skaters, including Olympians. They taught the athletes to be actors, and over time they learned and grew. As a result, the shows have evolved over time to what they are today.
3 – The Best Approval
The first show was on July 14, 1981, at Brendan Byrne Arena. In attendance was Ron Miller, CEO of Disney Company at the time, and Diane Disney, his wife. Feld described the emotion and reaction from Diane Disney after the show and told Feld, "My father would have loved this." Feld explained that moment "spoke volumes, and it was something that really pushed us to continue to make sure we always had the quality and the Disney ethos in every single show and everything that we did."
4 – Disney on Ice Goes International
Disney On Ice has delighted audiences in sixty-eight different countries on six continents. Feld described that expanding to an international audience was very special to them. In 1985, Michael Eisner wanted the show to go global. Feld explained that going international enhanced and changed the company forever. The first international tour was in Japan in 1986, and the theme was Donald Duck's Birthday Party. The results were "extraordinary." Feld explained how the company felt the show was an "ambassador of Disney throughout the world." The show travels to most countries or areas where there is no Disney presence, so the show is the only representation the audience has, and it brings so much joy to the audience.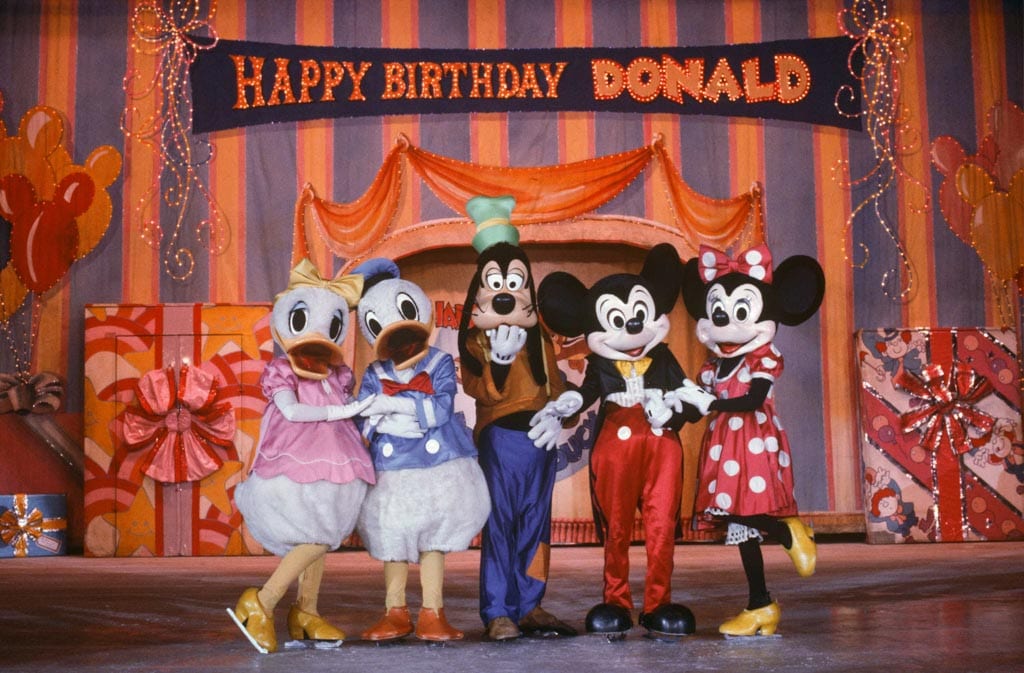 5 – Shows Get Better and Better
Feld shared that "every year, the goal is to do something different than what we've done the prior year." They also push what is new in technology and ask themselves what they can do? This way, audiences are treated to new stories, new acrobatics, and skating, and it takes audiences to new and unexpected places!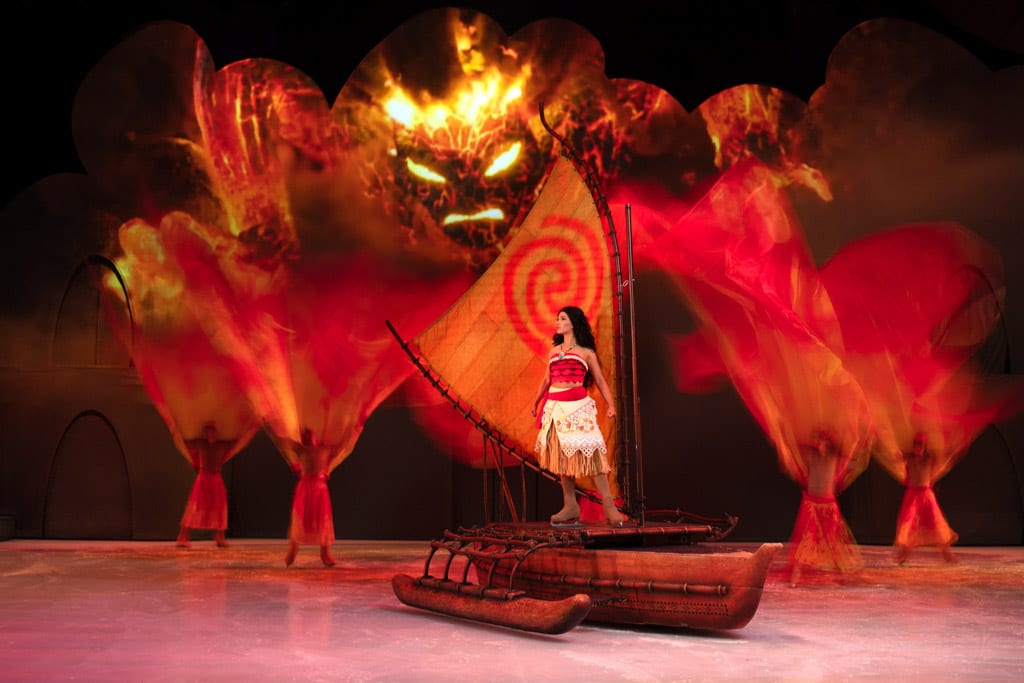 6 – Olympic Medalist, Linda Fratianne
Olympic medalist Linda Fratianne and former Disney on Ice principal skater joined the discussion. She spent ten years with Disney on Ice and shared how skating for Disney on Ice was a dream come true. Fratianne explained how she had grown up going to Disneyland and loved Disney. She loved skating and interacting with the many Disney characters. Her love and enthusiasm for the show certainly came through!
7 – Many More Years to Come!
At the end of the interview, Mickey Mouse joined Feld to celebrate the fantastic accomplishment of 40 years of Disney on Ice. Feld shared that in all of that time, Mickey Mouse has never missed a performance! So, here's to many more years of Mickey and Disney on Ice!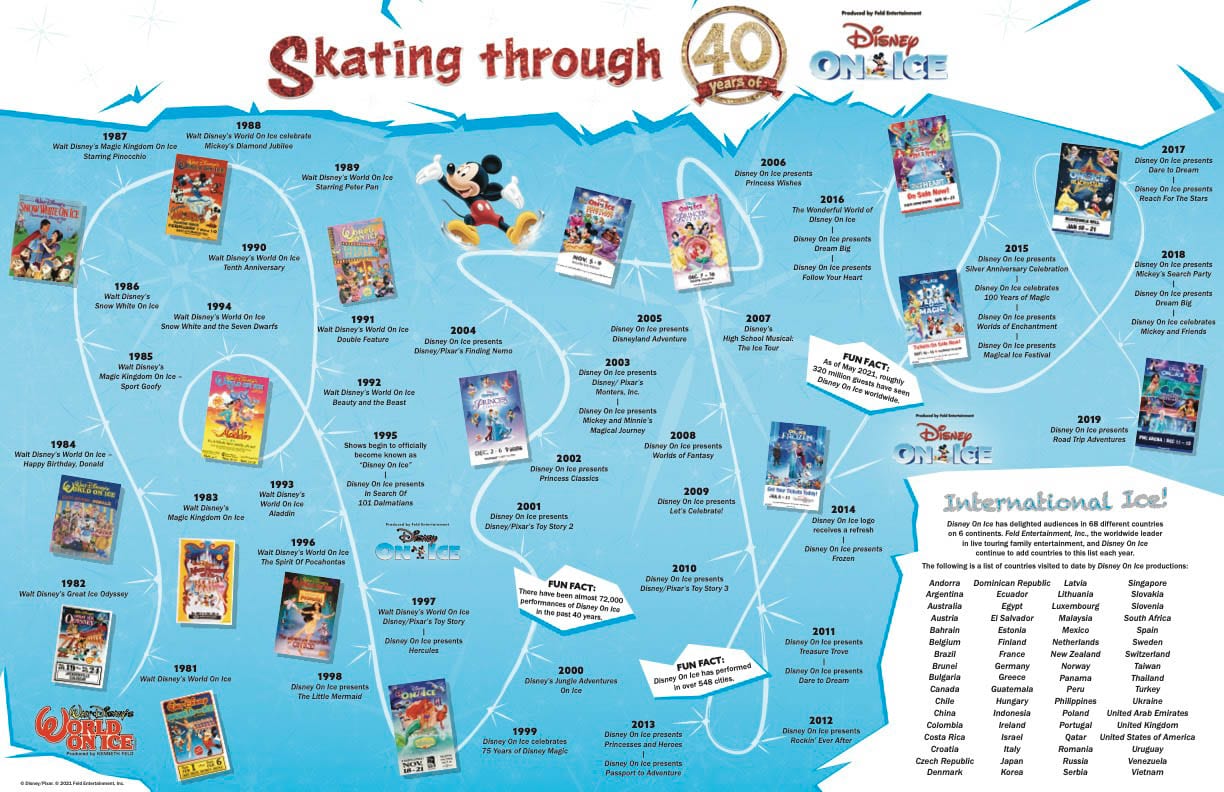 For a no obligation, FREE Quote on a Disney vacation package, please contact our travel partner Magical Vacation Planner at 407-442-0227 (407-442-0215 for Spanish). You can also request a FREE quote online by Clicking HERE.