Planning
10 Tips and Tricks for a Fabulous Solo Trip to Disney World
Disney World is a wonderful place to visit with your friends and family. Many people create some of their most cherished memories with loved ones at Disney, but it's also a fun place to visit and experience all on your own. Here are ten tips for having a fabulous solo trip to Disney.
10 – Get the Park Hopper
I recommend getting the Park Hopper if you are traveling solo. When visiting Disney World on your own, you are free to do whatever you would like, and take as long, or as little time, doing it. With the Park Hopper, you will have the freedom to move between parks throughout the day, giving you more options. If you're at Hollywood Studios and you feel like having some School Bread while you watch Harmonious, with the Park Hopper, you can hop on a bus and make your way over to Epcot. You could even try to visit all four parks in one day!
9 – Make a Plan
Tackling Disney on your own doesn't mean that a plan won't come in handy. It's still important to have a basic itinerary or idea of which parks you'd like to visit and when. Even though you're on your own, you don't want to waste time in long lines, or backtracking through the parks and wasting time.
8 – Beyond the Parks
For an excellent, well-rounded solo trip to Disney, look beyond the parks for some fun things to do. There are two amazing water parks, Blizzard Beach and Typhoon Lagoon, and they have so much to offer guests, like waterslides, a place to relax and soak up the sun, or you can float down the lazy river. There are also a few miniature golf courses at Disney, the Fantasia Gardens, or the Winter Summerland courses. You can play a round of miniature golf and not worry about winning or losing; instead, you can just have fun and enjoy the game. There is also a lot of recreational activities at the resorts, like fishing and biking.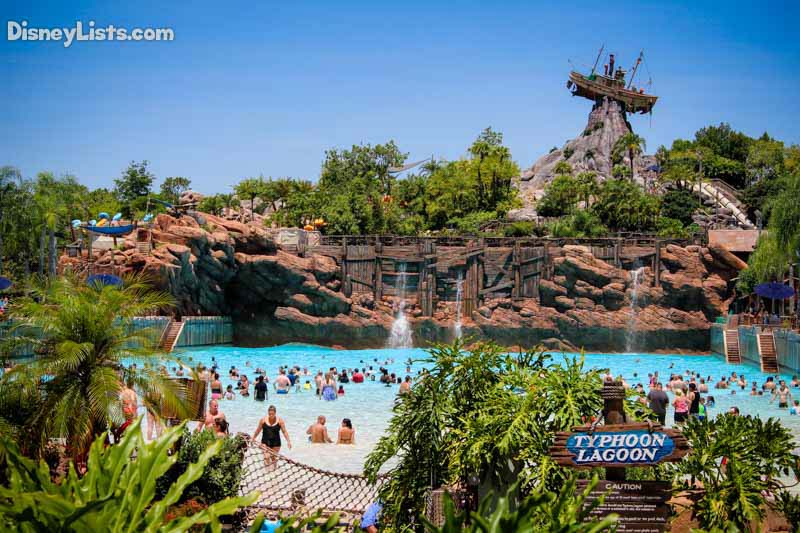 7 – Go on a Tour
Editor's Note: At this time, some backstage tours are temporarily suspended.
The Disney parks offer numerous tours to guests. There is the Backstage Tales tour and the Wild Africa Trek tour at Animal Kingdom, the Marceline to Magic Kingdom tour, and the Keys to the Kingdom tour, plus many more. Tours are great if you want to learn more about Disney and the parks, and it's a fun way to meet some new people and feel social during your solo trip.
6 – Resort Hop
A solo trip to Disney World is a perfect time to do some resort hopping. Without anyone else to consult or make plans with, you are free to visit the resorts you like and do whatever you like while you're there. Visit the restaurants, have a snack, hang out in the beautiful lobbies of resorts like Wilderness Lodge or Animal Kingdom Lodge. Or simply go on a leisurely stroll around the resorts and take in all the incredible theming.
5 – Talk to Cast Members
Wherever you are, take a moment to say hi and chat with some of the cast members you meet throughout the day. Disney has some of the best and friendliest people working for them, and they're very knowledgeable. The cast members at Animal Kingdom, along the trails especially, are some of my favorite cast members to talk to. They have all kinds of interesting tidbits of information about the park and how the animals are cared for. You never know what you'll find out or who you'll meet just by striking up a conversation with a cast member.
4 – See the Shows
Seeing a show on your own is an experience that can be just as enjoyable by yourself as it can with friends and family. You can even see the same show twice if you want, or this might finally be your chance to see the show or film that the rest of your family never wants to see. So see Finding Nemo, The Enchanted Tiki Room, and Reflections of China, and enjoy being just one person among many, experiencing the show.
3 – Single Rider Lines
There are three rides at Disney World that offer a single-rider line. This line is always shorter and moves very quickly. Cast members pull guests from this line to fill in empty individual seats on the rides. Rock 'N' Roller Coaster, Expedition Everest, and Test Track offer single-rider lines, and they are definitely something you should take advantage of when visiting the parks solo. Why wait in the long standby line just to ride the attraction on your own anyway?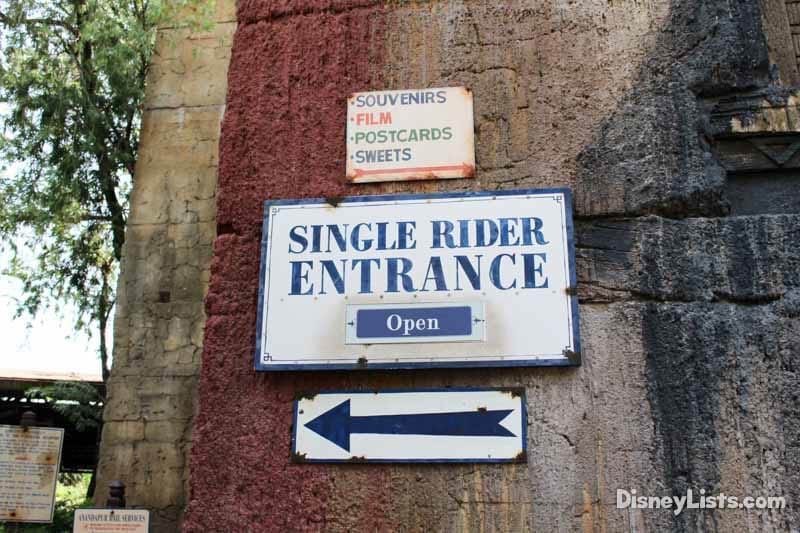 2 – Meet Characters
Editor's Note: At this time, up-close character greetings with hugs and autographs have returned in many locations, including dining locations. However, not all characters have returned to their original greeting locations. Check the My Disney Experience app for locations and greeting times.
Meeting characters is something that is a lot of fun to do on your own. The characters at Disney do such a fantastic job of staying completely in character and bringing you into their world of magic. Find your favorite characters and have a chat with them, take some fun photos, or get them to sign something. You will definitely create great memories of your solo trip by meeting characters throughout the parks.
1 – Create Your Own Bucket List
Before you set off on your solo trip to Disney, create your own personal bucket list. Make a list of all the things that you want to do and see and experience by yourself. You don't have to take anyone else into consideration, so be selfish this one time and make a list of things to do just for you, and then start crossing those things off one by one as you take the parks on all on your own!
For a no obligation, FREE Quote on a Disney vacation package, please contact our travel partner Magical Vacation Planner at 407-442-0227 (407-442-0215 for Spanish). You can also request a FREE quote online by Clicking HERE.